Looking for the best hamburger recipe? Look no further! Whether you grill, cook on the stove or even bake- I have the best recipe for you! With all the tips and trips to make these the tastiest, juiciest burgers ever.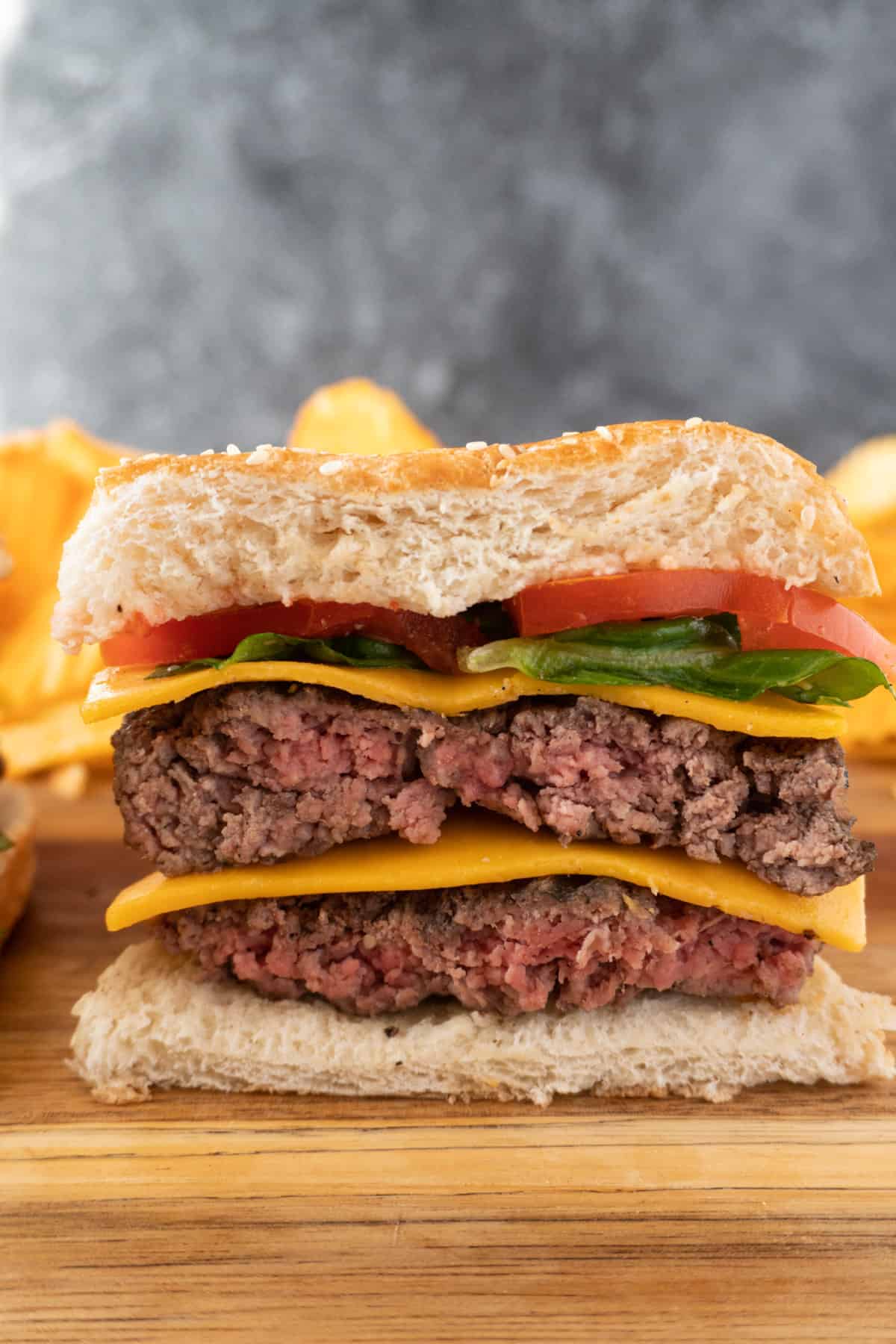 Burgers are one of my favorite foods- whether it's topped with green chile and a runny egg, something fancy like apple chutney and blue cheese, or simply cheese, lettuce, and pickles. Any way you dress them up I will love them!
If you have a Fortnite fan make sure to check out my Durr Burger!
Now, we've all had (or at least most of us) those frozen patties from the store. And although they are great for convenience sake they don't tend to make the best burgers.  They get the job done for BBQs and parties but what if you want to take your burgers to the next level?
Don't forget to try my Homemade Mayo and Homemade Hamburger Buns!
Ever wonder why a bistro or brewery burger is always so juicy, thick, and perfectly cooked? Want to know how to get your burgers like that?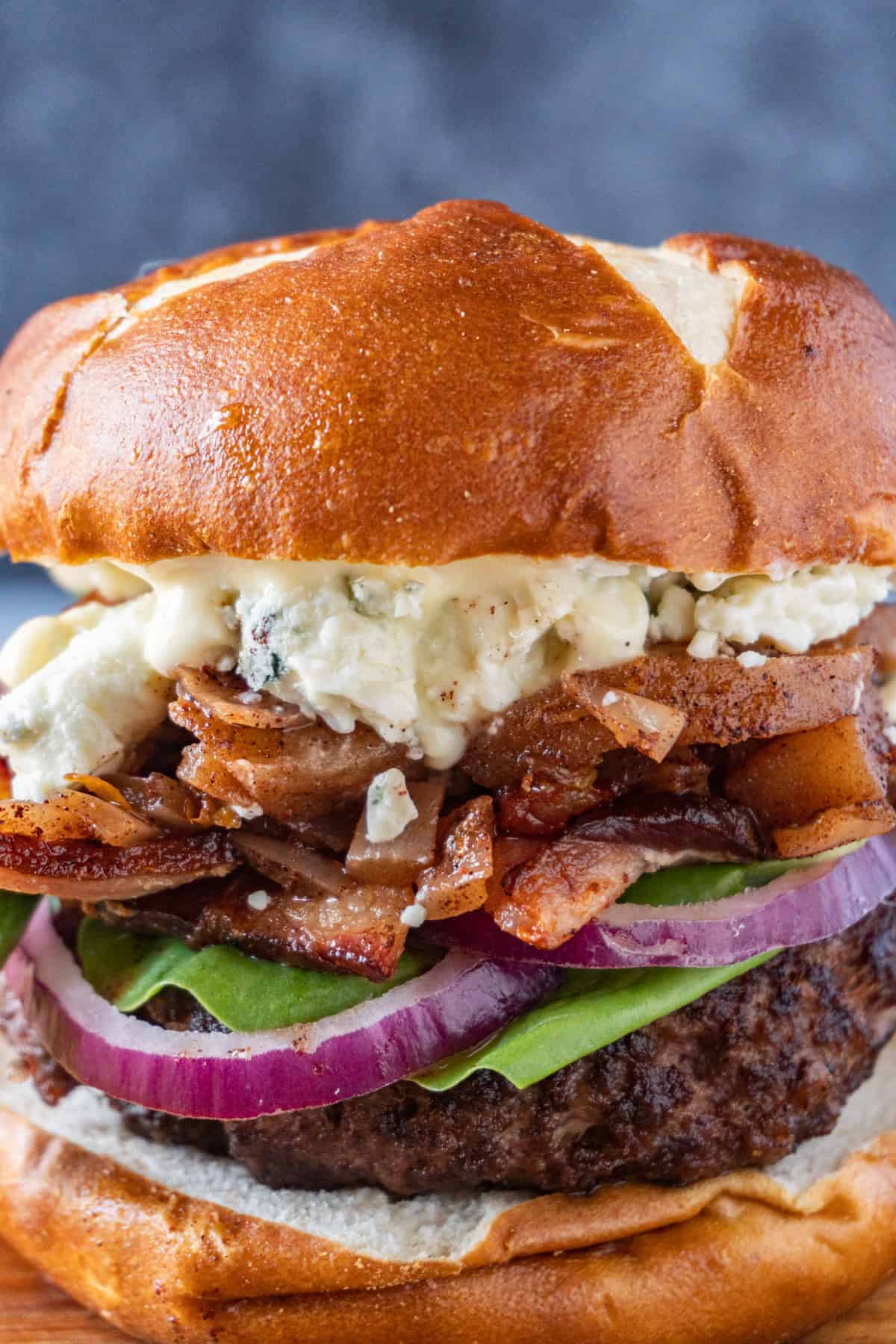 Let's talk  about the best hamburger recipe!
…