This apple crisp pie is simple and delicious. It will make your house smell amazing and delight your taste buds!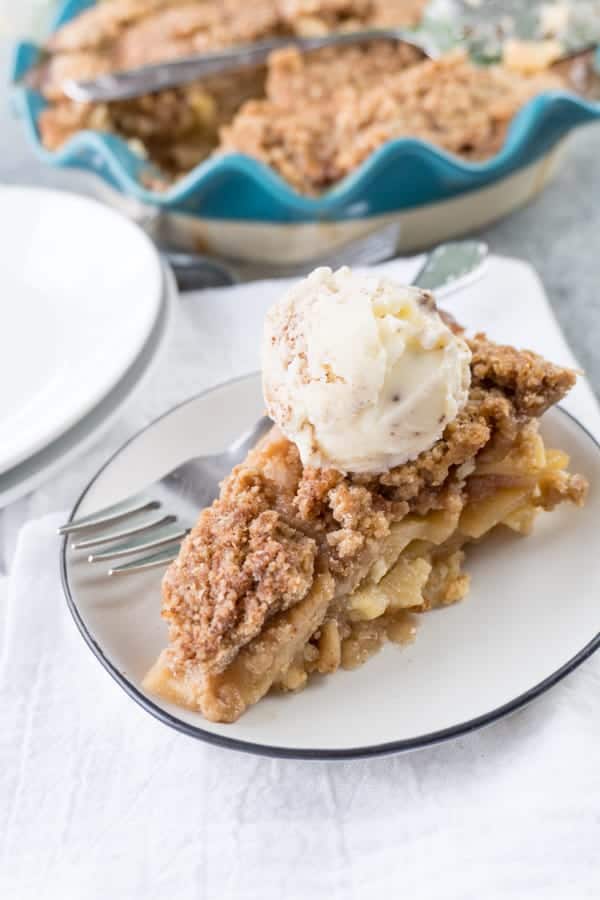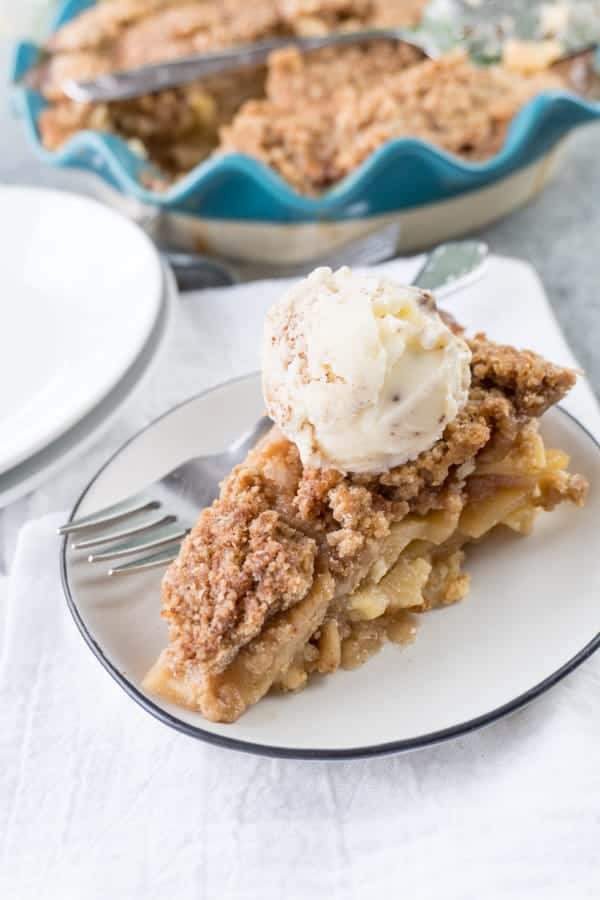 Today is National Pi Day!  March 14th, where all the science and math majors celebrate by eating lots of delicious pies! I have my MS in Geology (which requires lots of math believe it or not) and my husband is a Mechanical Engineer (which requires way more math!) and you better believe every time March 14 came around people where making and eating pies like they were going out of style!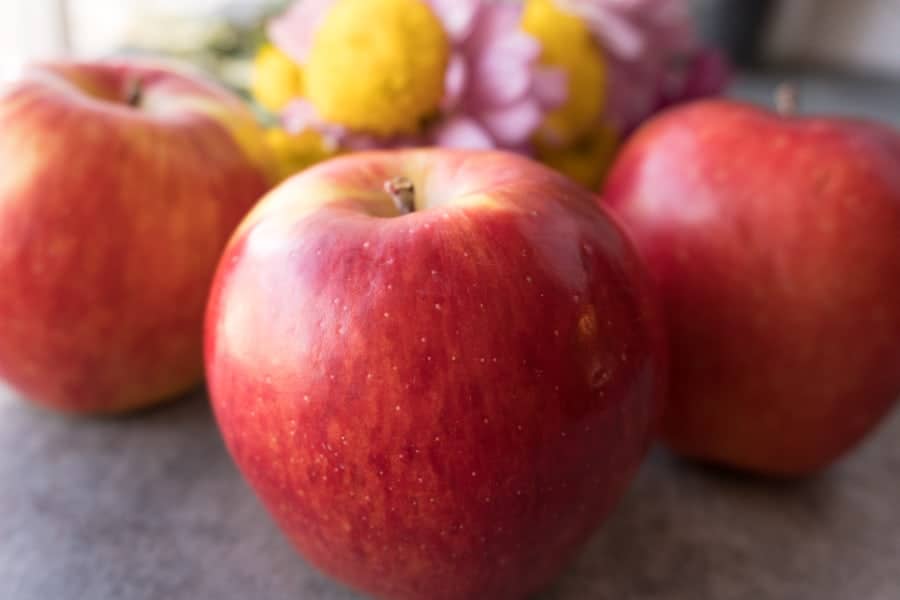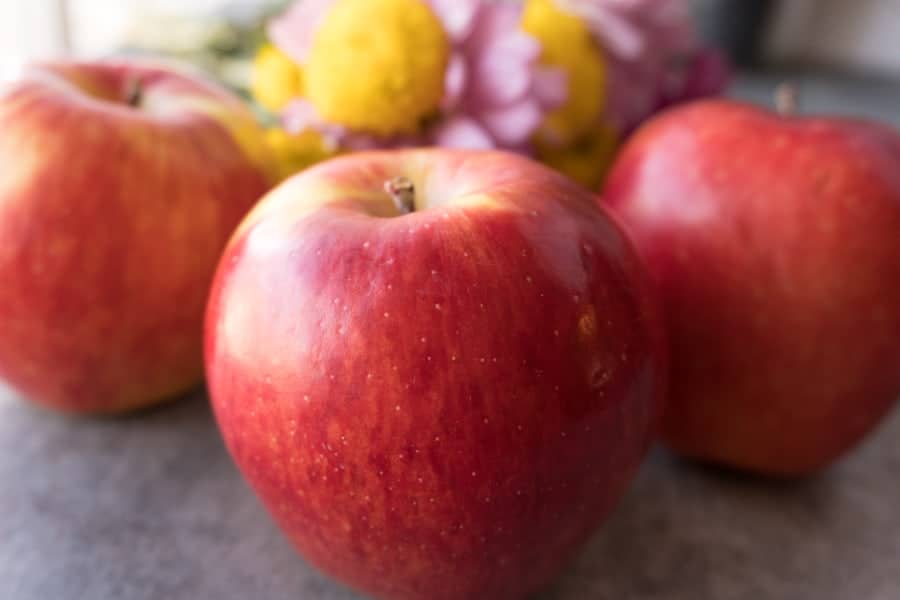 Now that my geology days are mostly behind m and I am a more interesting in make pies than solving equations with π, I thought I'd come up with a delicious creation to celebrate!
When I was brainstorming what pie to make for I asked my husband if he thought an apple crisps recipe sounded good. He thought the idea sounded great and so I was put on a path to figure out how to make one of the best apple crumb pies ever. No small feat haha!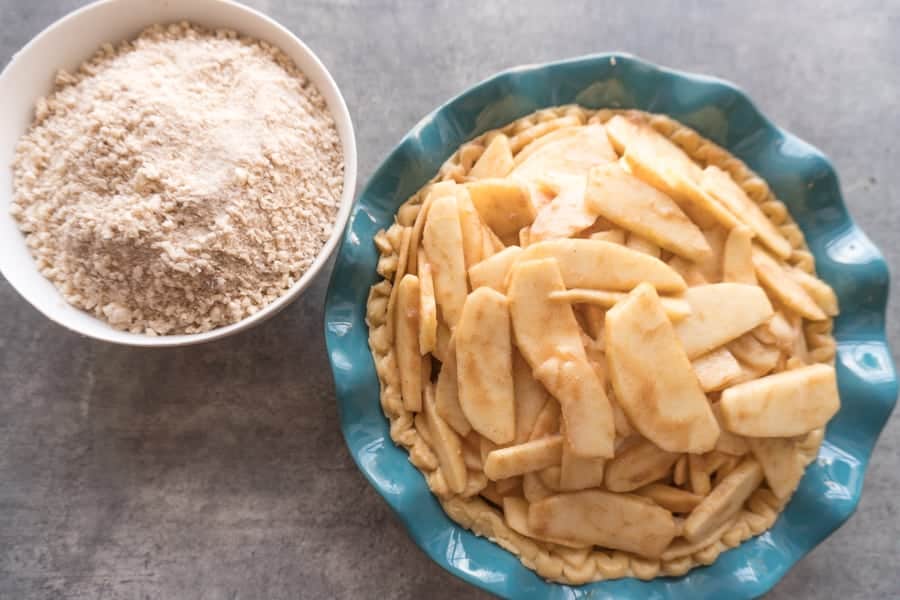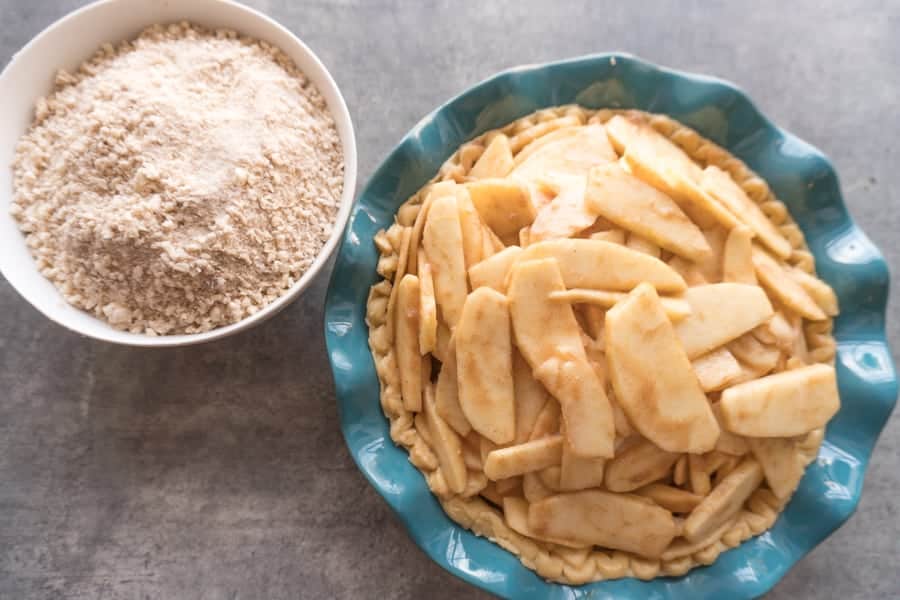 This apple crumb pie is actually fairly simple. What takes the longest is peeling, coring and slicing the apples. I did use a store bought crust for this pie, but I let it soften a little and then transferred it to my preferred pie dish.  If you don't have a store bought pie crust you can make a homemade one super easy! Check out the recipe here!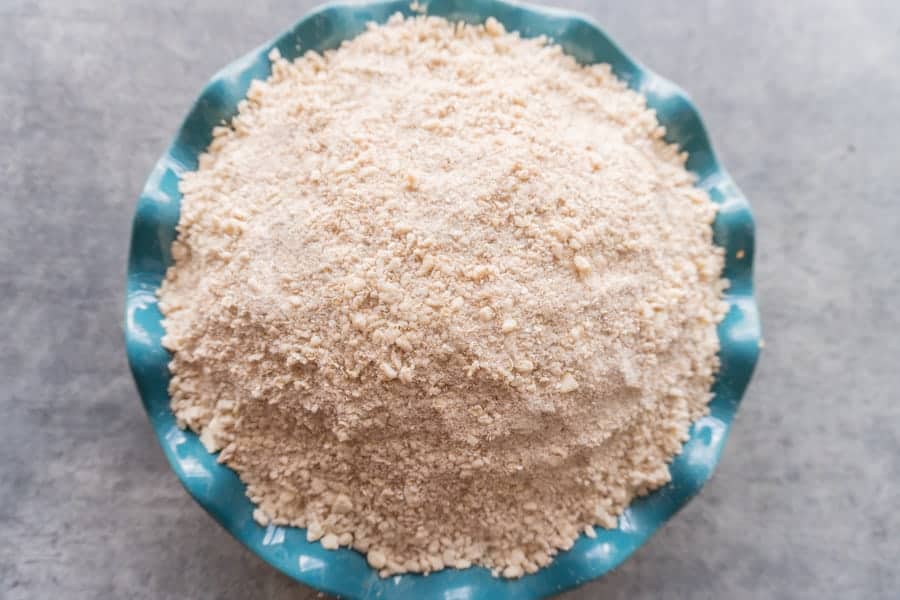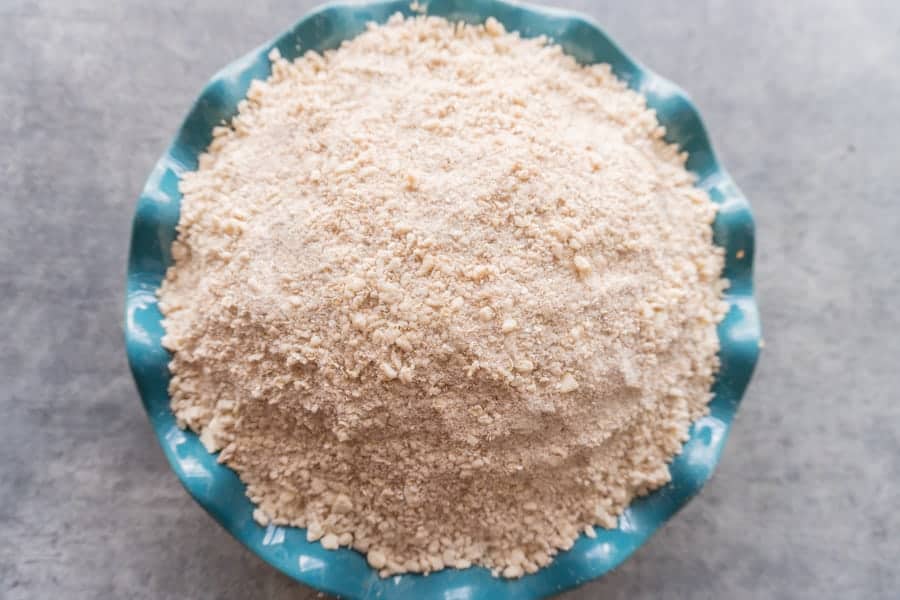 Then I mixed up the filling, added it to the cut apples (mixed it really well!), and placed it in my pie crust. I did use six apples, but 4 would be perfectly fine and wouldn't make such a huge mound. But I wanted to make a spectacular pie for π day so six apples where perfect! Also, when you are placing the sliced apples in the crust, make sure to fill all the gaps. I noticed there were quite a few pockets of empty space near the crust and so I was able to stick more apples in there.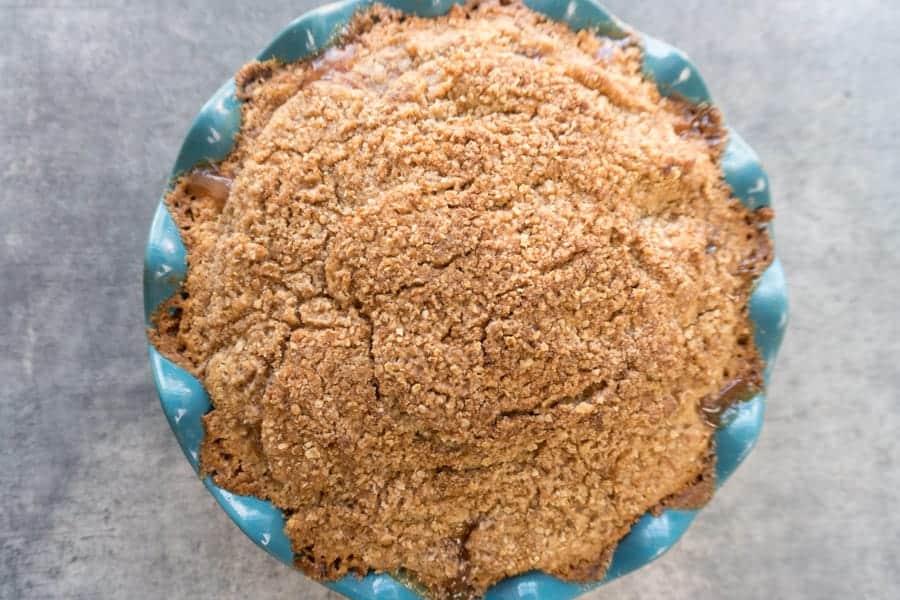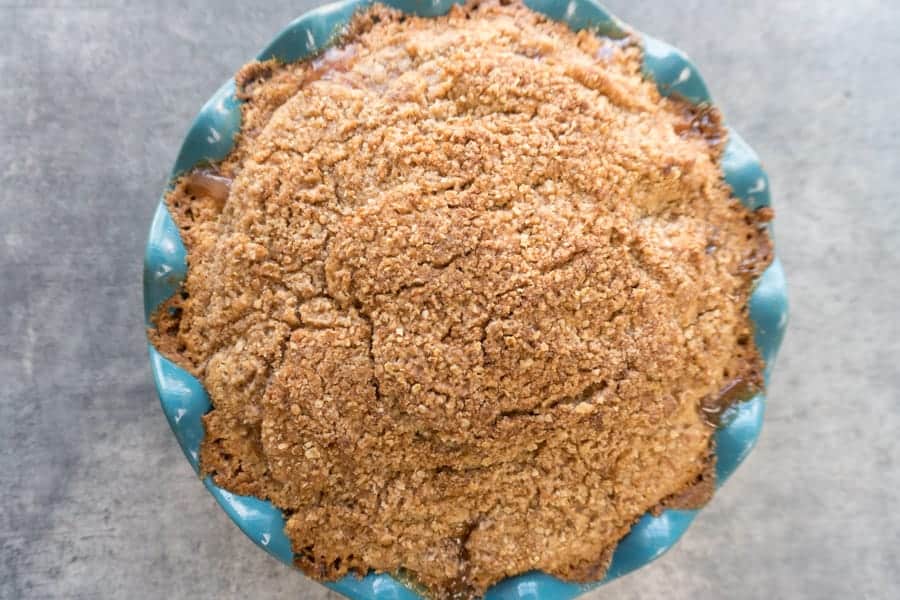 Then I mixed the topping together really quickly in my food processor and poured it on top of the apples. I did press it down ever so slightly so it would stay in place.
Bake your pie at 400°F for 15 minutes and then at 350°F for 45-50 minutes, or until the apples are cooked all the way through the middle.
When it's done, you can either eat it warm or at room temperature. Top it with some ice cream or whipped cream! Everyone will love this!
Apple Pie is delicious year round!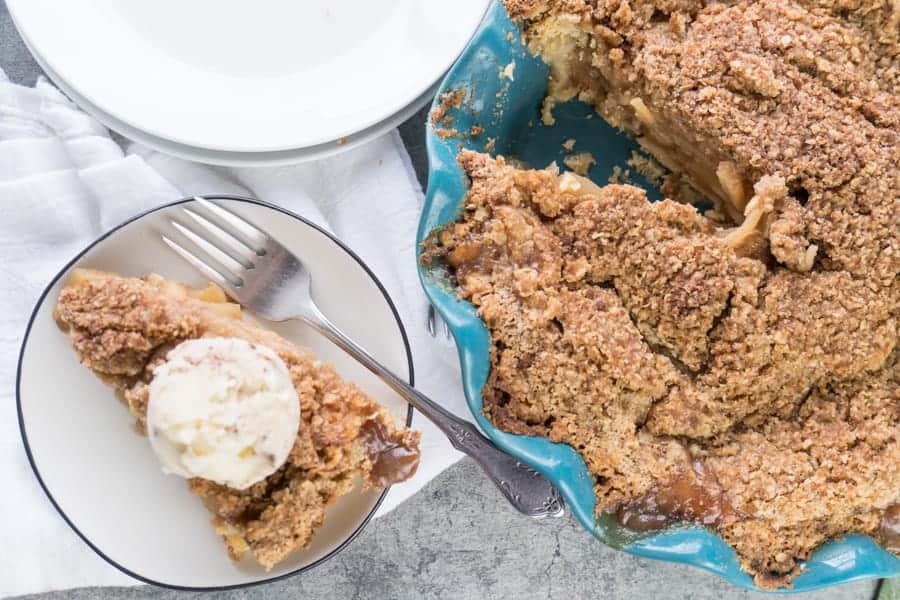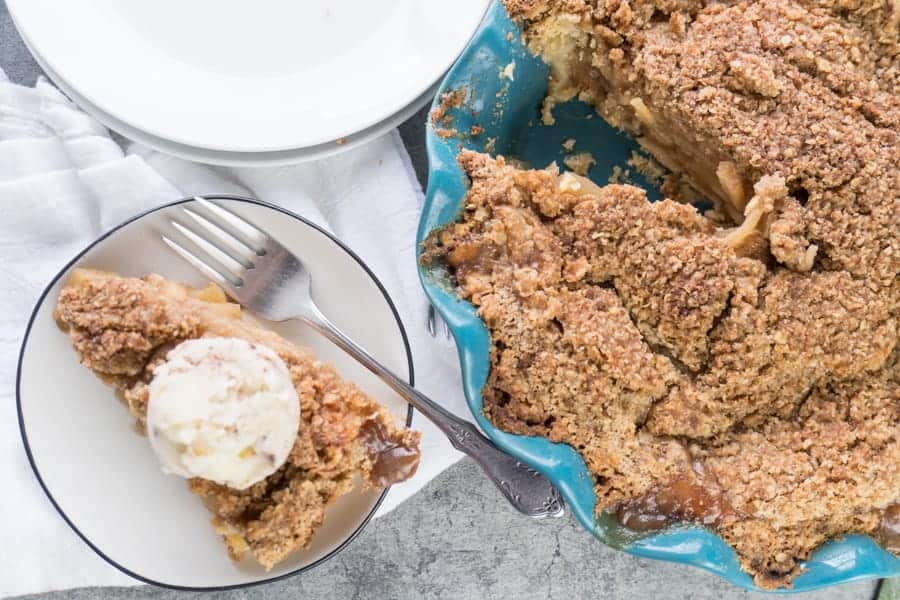 What are your favorite pies?! Have you ever celebrated π day? I'd love to hear about it! Leave me a comment below!
If you like this recipe check out my favorite mini apple pies,  chocolate chip cookies and my favorite brownies!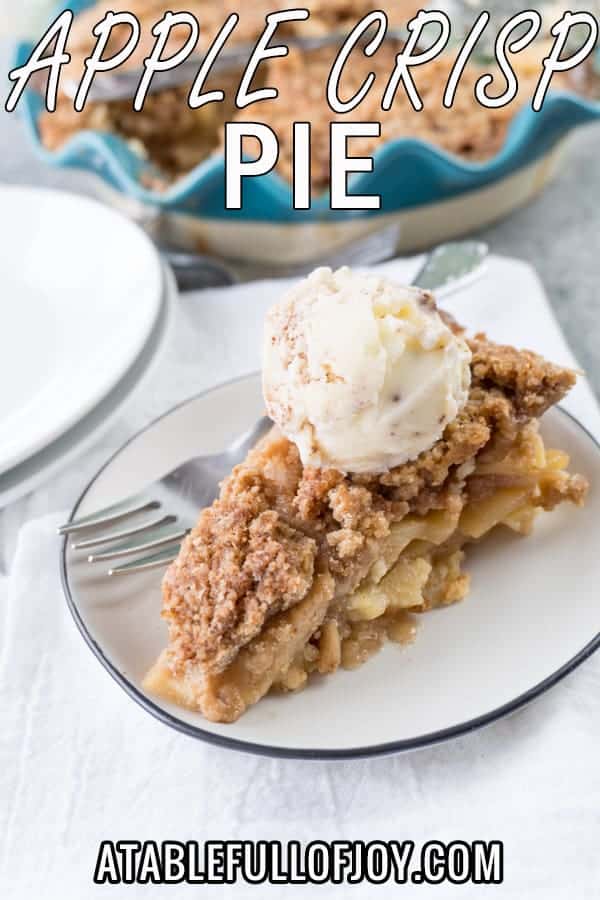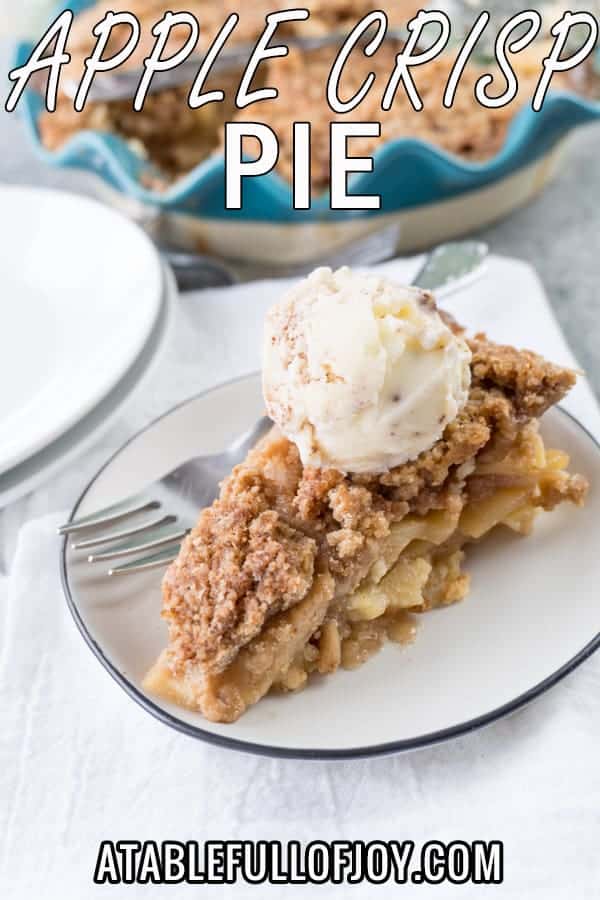 Want more? Subscribe to my newsletter and follow along on Facebook, Pinterest and Instagram for all of the latest updates.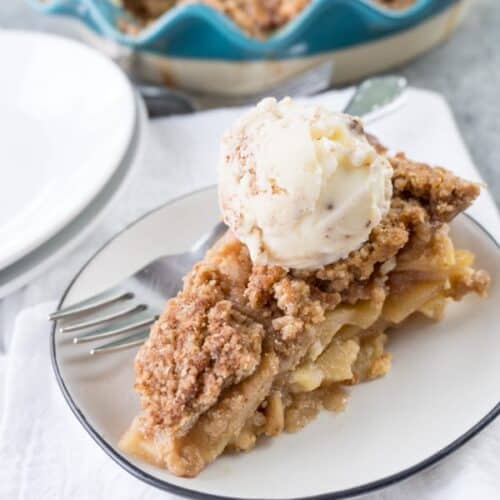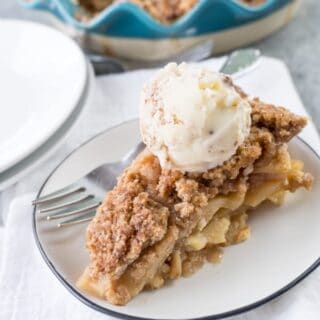 Apple Crisp Pie
This apple crisp pie recipe is easy to make and will wow your guests! Make it for Pi day or anytime! It is a favorite treat for everyone!
Ingredients
1

frozen or homemade pie crust
Topping
¾

c

flour

¾

c

brown sugar

½

c

white sugar

¼

c

quick oats

1

teaspoon

cinnamon

¾

c

butter
Filling
4-6

apples*

1 ½

teaspoon

lemon juice

½

c

white sugar

¼

c

brown sugar

3

tbs

flour

1

teaspoon

ground cinnamon

⅛

teaspoon

ground nutmeg

¼

c

butter melted
Instructions
Preheat oven to 400°F

Peel, core and slice apples. I like to slice them about ⅛"-¼" thick.

Combine lemon juice, white sugar, brown sugar, cinnamon, nutmeg, flour and butter.

Mix apples with sugar/butter mixture thoroughly.

Place apples in pie crust.

Combine all the topping ingredients to form a crumbly mixture. You can either use a pastry cutter, as fork, your hands or a food processor to do this.

Top apples with crumb topping.

Bake for 15 minutes at 400°F and then reduce heat to 350° and bake for an additional 45-50 minutes, or until apples are cooked all the way through.

Serve warm and enjoy!
Notes
*I used six ambrosia apples which made this pie really tall. Using four apples will taste just as good but won't be as tall. You can also use your any of your favorite baking apples for this recipe. I also put a rimmed baking sheet under the pie to catch any drippings.
Recipe adapted from the Spruce's Apple Crisp Pie and Spend with Pennies' Apple Crumb Pie


Reader Interactions