These easy deviled eggs are full of flavor, quick to make and some of the best deviled eggs ever! I've grown up eating, and now making, deviled eggs for every holiday! This is my go to recipe that my mom taught me and now I get to share it with you!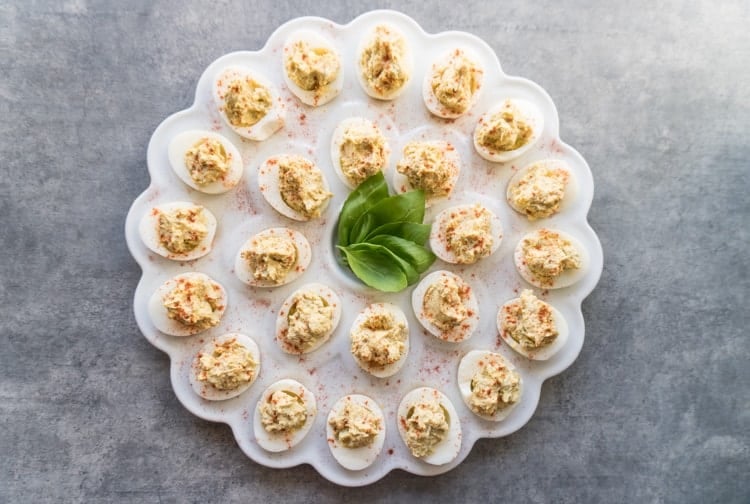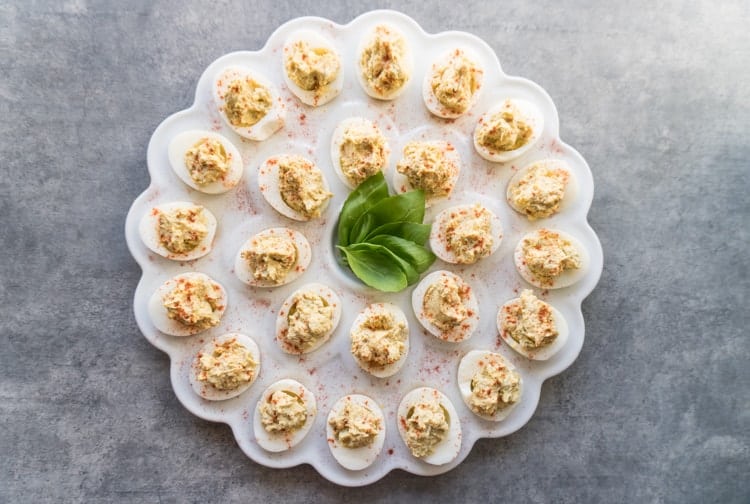 There are certain foods that show up at every holiday meal and deviled eggs are one of them for me. I knew I needed my mom to teach me her recipe so I could always be able to recreate it. I've tried many other versions of deviled eggs and this simple recipe is still my favorite.
When my mom was first starting to teach me how to make these she didn't have any measurements for any of the ingredients. She told me to start with adding mayonnaise to the mashed yolks and a little mustard, mix, taste and then add more until it tasted right. Then add in a little lemon juice and the seasonings. Always tasting just a little to make sure the seasonings were balanced. Then refrigerate the mixture to let all the seasonings fully blend into the yolks.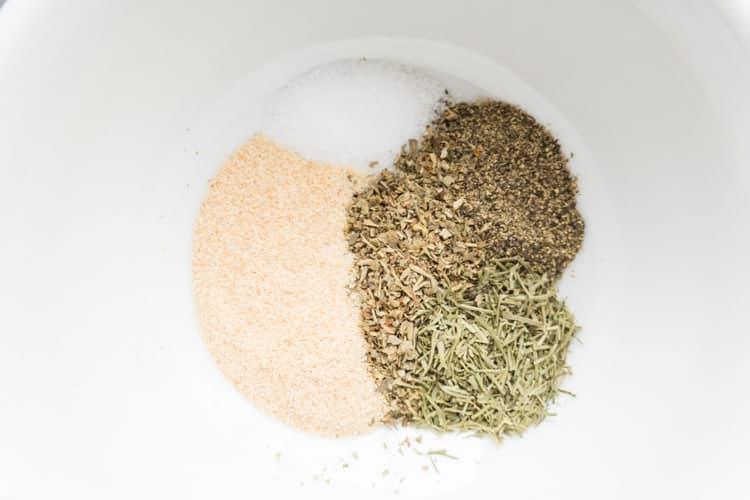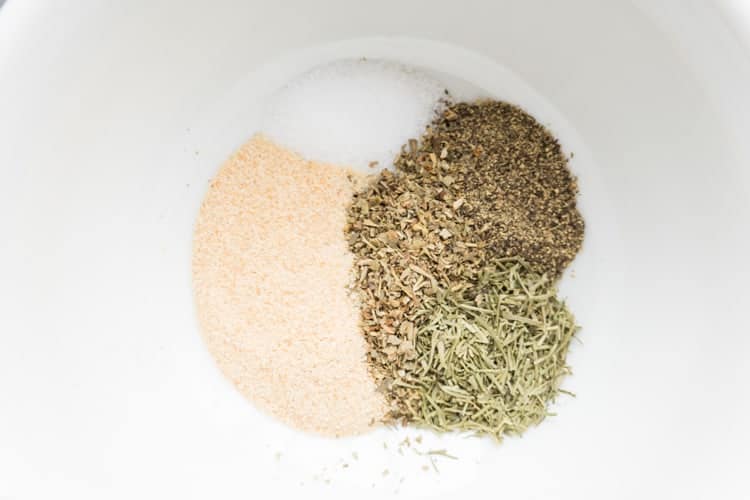 Sometimes we would make the egg yolk mixture the day before the holiday and let the mixture refrigerate overnight. After being refrigerated, we would scoop the yolk mixture out and into the halved egg whites. To finish we would sprinkle with paprika and then have a taste test (my favorite part!).
So I learned to make this without measuring the ingredients as well and if I'm honest I still don't! But, I decided to sit down and figure it out so I could share it with you all, because it is one of my favorite recipes to make.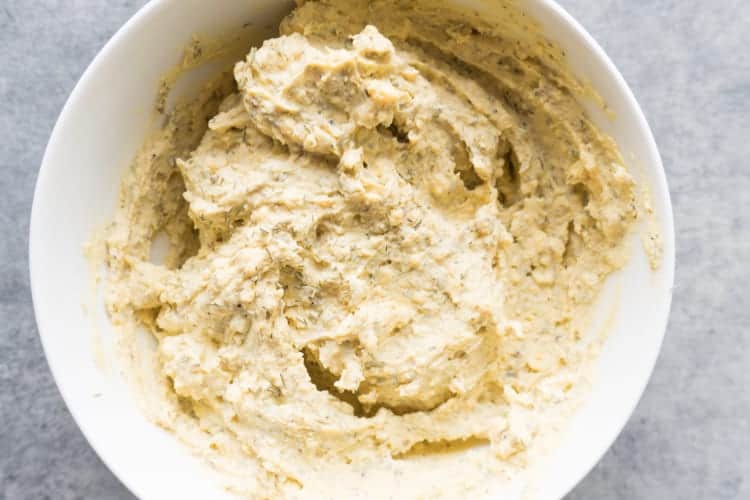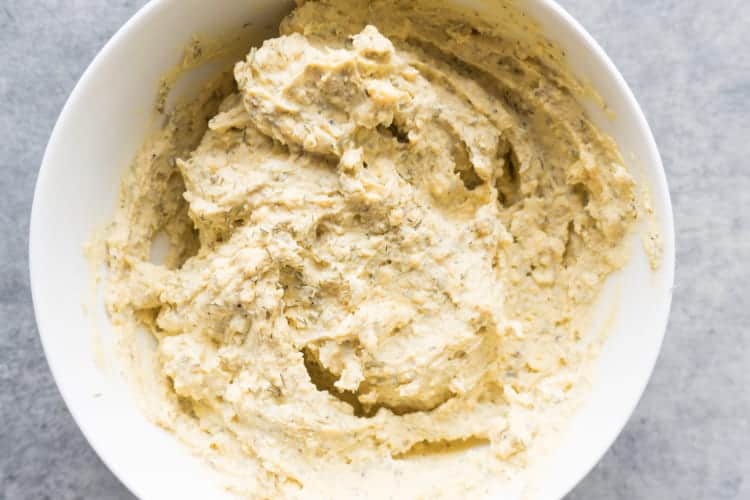 If you are feeling adventurous you could add some chopped sweet pickles or tear up little pieces of bread and mix that in with the yolk mixture. But you don't have to; these classic deviled eggs are just fine on their own.
Oh, and just a helpful tip, hard-boil 14 eggs. There are always a few eggs that don't like to peel nicely and it's nice to know that you don't have to use those. We would always give the ugliest eggs to my dad every time we made these, since he doesn't actually like deviled eggs. Without fail though, every holiday we forget to serve him his hardboiled eggs with his meal. It's a running joke with us!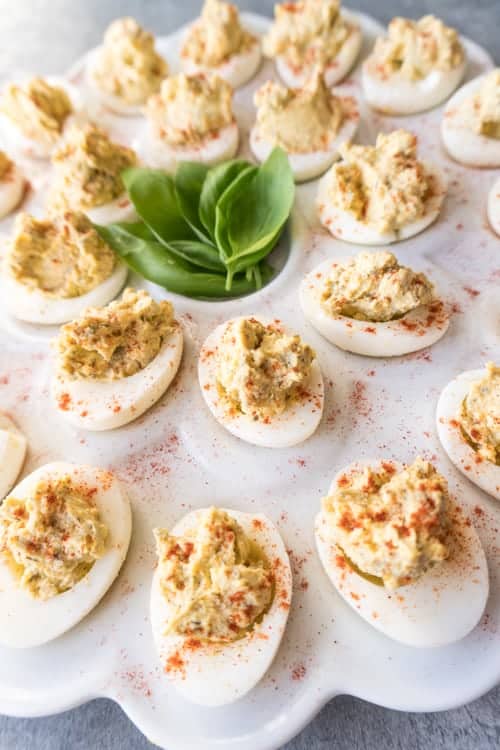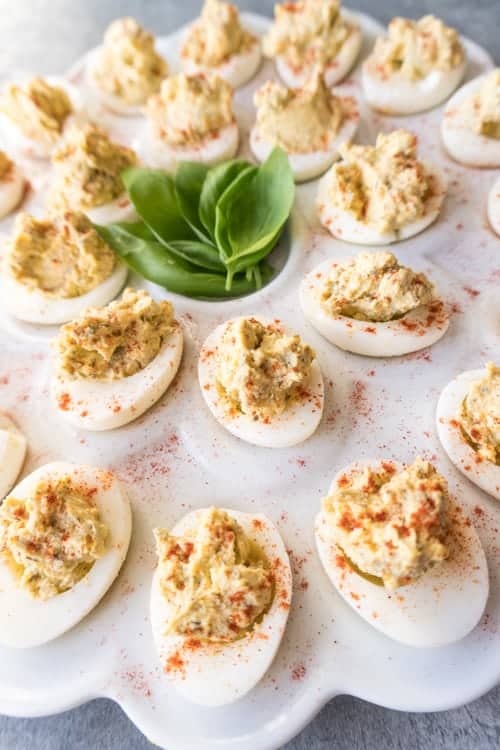 Is there a family recipe you make without measuring the ingredients? I'd love to know! Leave me a comment below!
If you are looking for another yummy side dish, check out my Easy Pasta with Pepperoni! Or maybe bring this amazing Apple Crisp Pie for dessert!
Want more? Subscribe to my newsletter and follow along on Facebook, Pinterest and Instagram for all of the latest updates.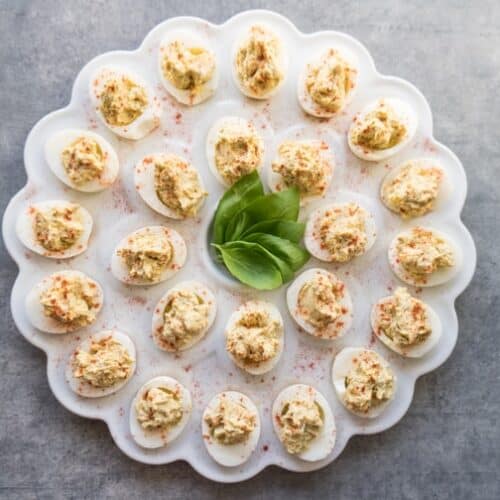 Easy to Make Deviled Eggs
This is an easy and flavorful deviled egg recipe that is perfect for holidays or anytime!
Ingredients
12

eggs*

½

cup

mayonnaise

2

tbs

mustard*

½

tsp

lemon juice

2

tsp

Italian seasoning

1

tsp

garlic powder

1

tsp

dill

Pinch

of salt

Pinch

of pepper

Paprika for garnish
Instructions
Place eggs in a medium-large pot. Fill the pot with water so that the eggs are covered by about an inch of water. Bring water to a boil and let the eggs boil for 15 minutes. Remove from heat and place eggs in cold water adding ice if you have it. Let the eggs cool completely and then peel.

Once peeled, cut the hardboiled eggs in half, separating the white from the yolk. In a medium sized bowl mash all the yolks.

Add the mayonnaise, mustard and lemon juice to the yolks and stir until creamy. If the mixture doesn't look fluffy enough you may need to add more mayo or mustard. Taste it and add more of what it needs. I usually start with adding a little more mayo if I need more volume.

Add the Italian seasoning, garlic powder, dill, salt and pepper to the yolk and stir until fully combined. Refrigerate mixture for at least 20 minutes.

Put a dollop of the yolk mixture into each egg white and sprinkle with paprika.

Enjoy!
Notes
*I usually like to hard-boil 14 eggs, that way if some don't peel nicely I don't have to use them. *You can use yellow or Dijon mustard- both work great!


Reader Interactions