This easy watermelon slushie is perfectly sweet, and super refreshing! It great after a hot summer day or when you are defeating your enemies while playing Hearthstone!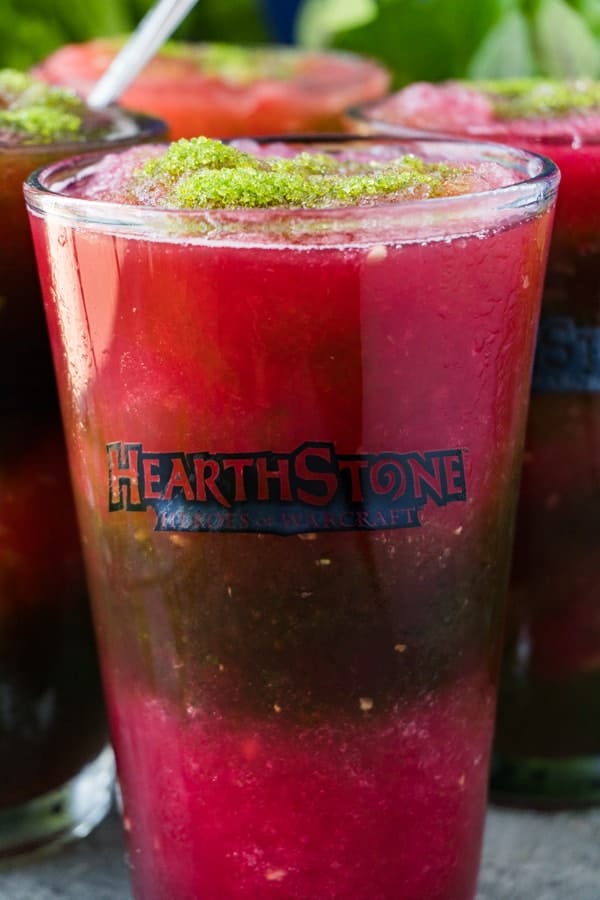 This recipe is inspired by the Hearthstone card Juicy Psychmelon! It's a druid spell card that cost's 4 mana and does some pretty cool stuff!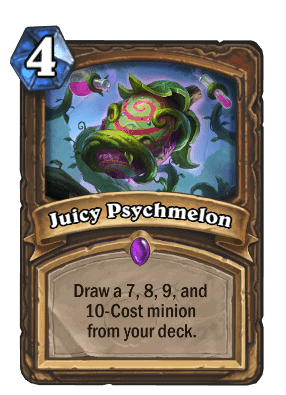 Speaking of pretty cool- don't forget to enter the card pack giveaway going on from 8/15-8/29! You could win 15 Boomsday Card Packs! Click here for more details and to enter!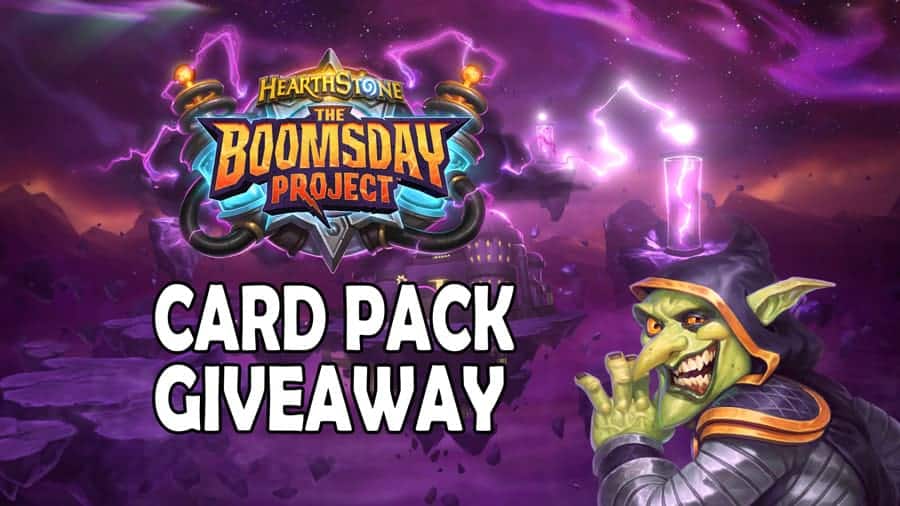 This recipe is part of my full Hearthstone Menu! Check it out for more fun recipes like Kaboom Bot Rice Crispy Treats, Card Pack Cakes, Scrambled Devilsaur Egg Breakfast Tacos, Smoked Angry Chicken, and Hot Sherazin Seed Dip! If you don't know what Hearthstone is you can read all about this fun game here!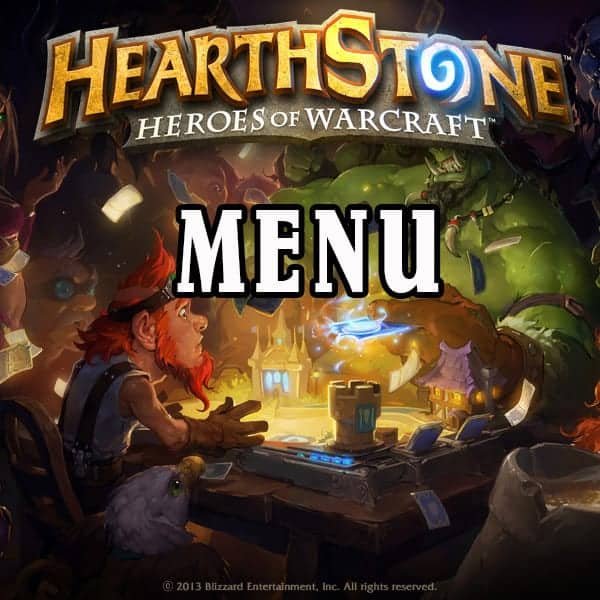 This watermelon slushie is easy to make and tastes super delicious!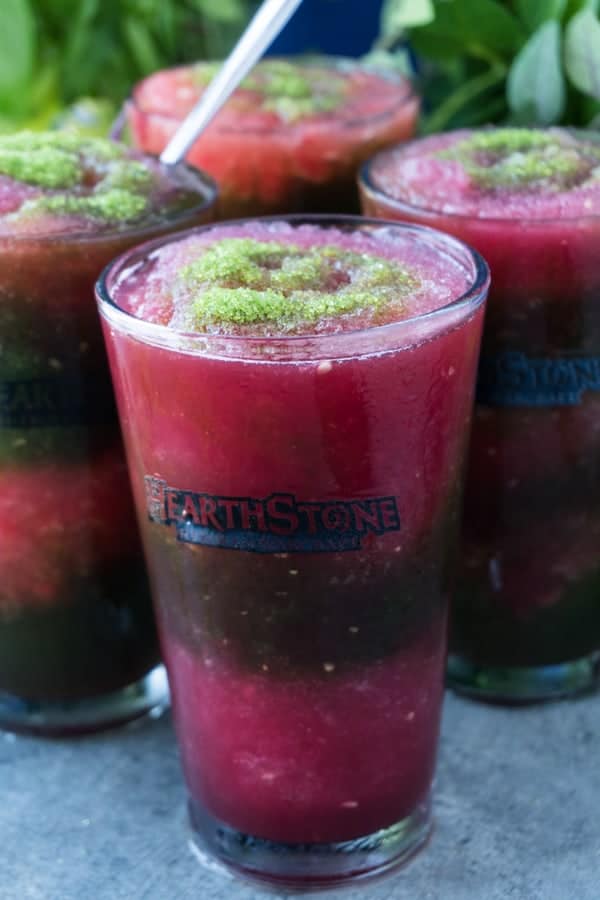 How to make a watermelon slushie:
Combine frozen watermelon, sugar, lime juice, carbonated water, and ice in a food processor.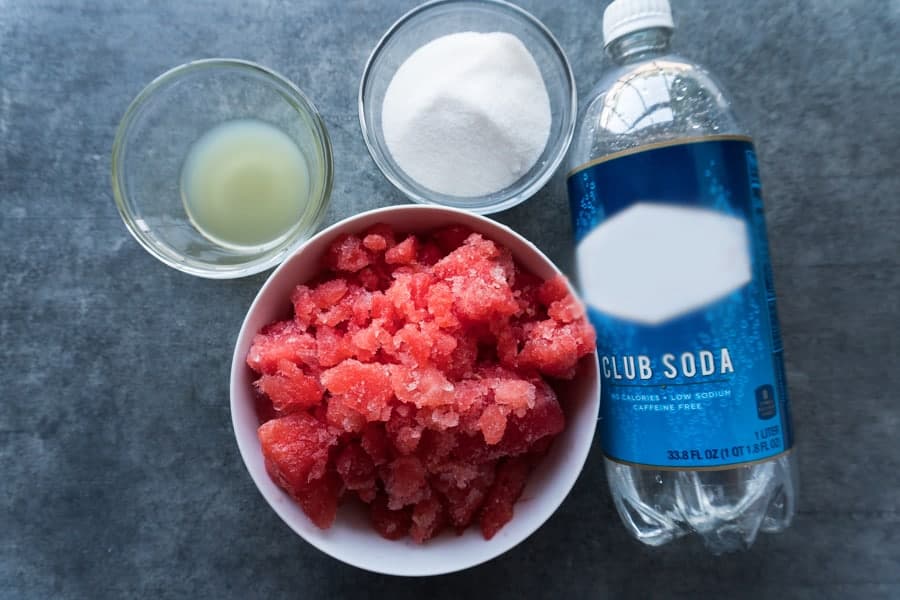 Blend until everything is combined and is a good slushie consistency- about 20-40 seconds.
Drink up!

Who doesn't love a refreshing sweet drink- and this watermelon slushy is all that and more!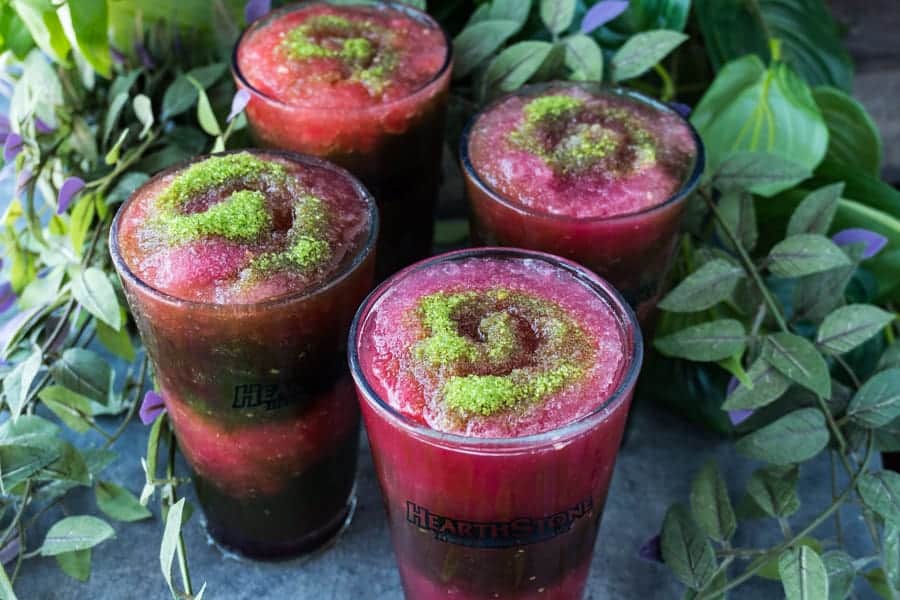 If you enjoy this drink make sure to check out Sir Finley's Peach Iced Tea and my Acidic Ooze Limeade!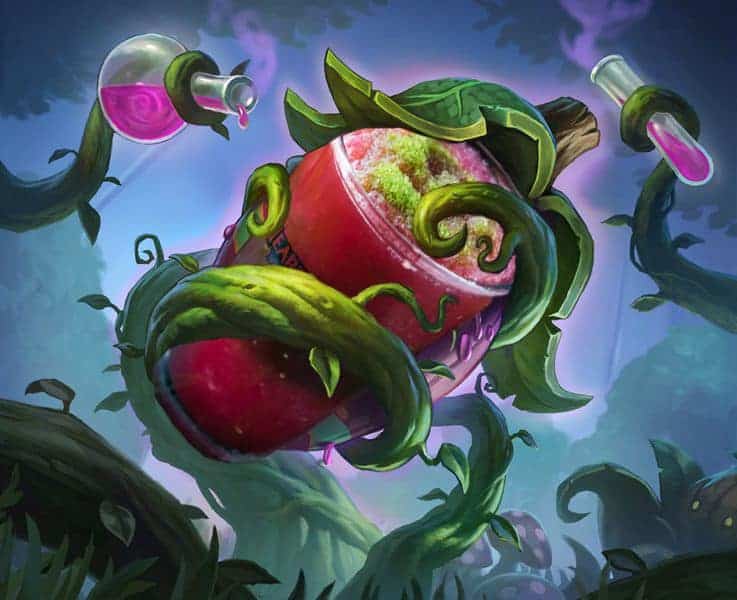 Have you used this card in any of your decks yet? Are you a fan of it? And, as always, let me know what recipes you want to see! Just comment below!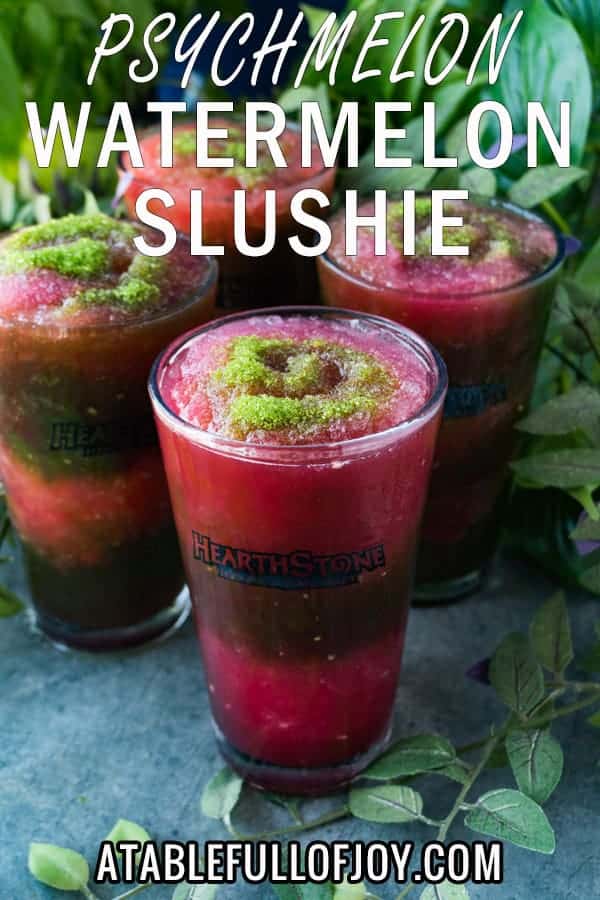 ---
BE SURE TO FOLLOW ME ON FACEBOOK, INSTAGRAM, PINTEREST & TWITTER!
---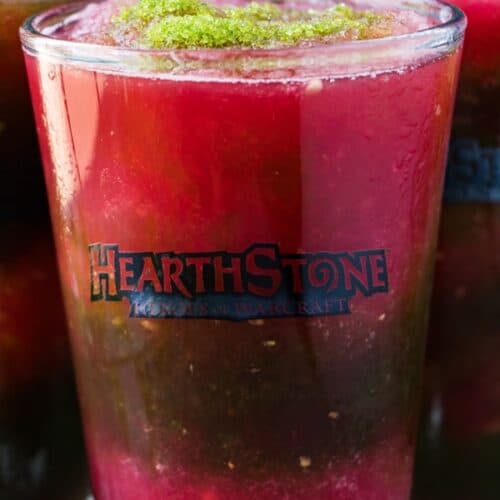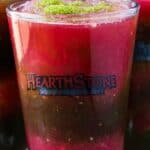 Juicy Psychmelon Slushie – Watermelon Slushie
This fun watermelon slushie is perfect to cool down this summer, whether you are outside in the sun or playing in a heated arena battle!
Ingredients
12

cups

water melon

cubed and frozen, divided

1 ½

cups

sugar

divided

6

tbs

lemon juice

divided

6

cups

carbonated water

divided

6-8

cups

ice

divided

Green and red food coloring

optional

Green sprinkles

optional
Instructions
If you are going to make three different colors watermelon slushie like I did, then you need to divide all the ingredients by three. If not then follow the directions but you don't need to divide the ingredients.

Cube and freeze your watermelon for at least 12 hours. I recommend cubing or cutting the watermelon into chunks, removing the rind, and lying flat on a parchment lined baking sheet and then freezing. This will take up more space in your freezer, but it will make it a lot easier to work with when making the slushie.*

Once the watermelon is frozen, divide it into three parts. Each part roughly 4 cups of watermelon.

To make the watermelon slushie add 4 cups frozen watermelon, ½ cup sugar, 2 tbs lemon juice, 2 cups carbonated water, 2 cups ice and food coloring if using, to a food processor or high powered blender. You may need to do this in batches if your blender isn't big enough. Blend for 20-40 seconds- until it is the consistency you want. Blending too much will make the slushy watery.

In turns make the watermelon slushie in the 3 different colors. The colors I used were green, red, and one without food coloring. In hindsight two colors would've done the trick, so that is up to you.

When filling your cup with the slushie, alternate the different colors giving it a layered look. Then using the sprinkles make the Hearthstone symbol/ Psychomelon swirl on top.

Enjoy!
Recipe Notes
*I threw all the watermelon in a bowl and then froze that. Then when making the slushie I had to chip away at the mound of frozen watermelon. So learn from my mistake!
Hearthstone Card Image from Gamepedia
©2014 Blizzard Entertainment, Inc. All rights reserved. Hearthstone is a registered trademark of Blizzard Entertainment, Inc. in the U.S. and/or other countries.
Blizzard Entertainment is a trademark or registered trademark of Blizzard Entertainment, Inc. in the U.S. and/or other countries. All rights reserved.
Thank you Hearthstone for some of the fun items given to me for my pictures!