This roasted acorn squash recipe is easy to make and quite delicious! Roasted acorn squash is perfect any time of the year, but is bursting full of those yummy fall flavors like cinnamon and nutmeg!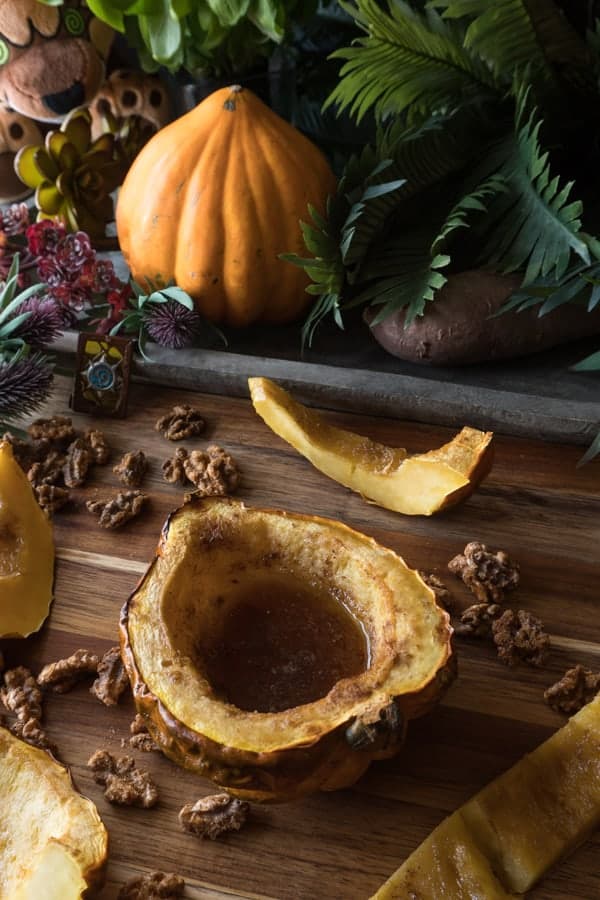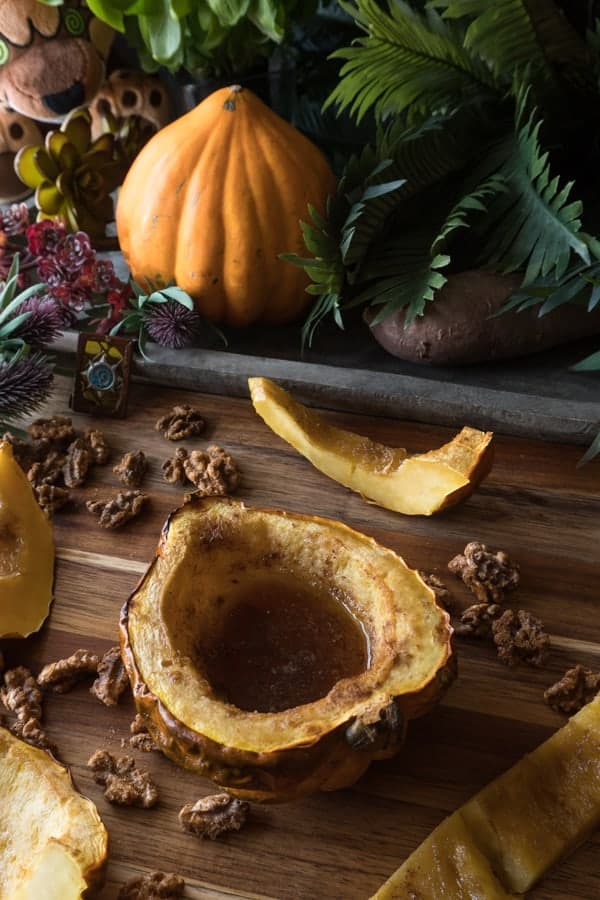 Today's Roasted Sweet Squashling recipe is inspired by Hearthstone's card Squashling from the Witchwood expansion. This 2 cost, 2/1 card has echo and a battlecry that restores 2 health to you or a minion! A great card! And technically the card has a pumpkin on the front, because pumpkins are a type of squash. Acorn squash is also a squash (obviously) and since it is July, that is what is available at the grocery stores! Maybe in October I'll make a squashling pie (pumpkin pie!), but until then this roasted acorn squash recipe will have to do. Not that I mind, it's a delicious recipe!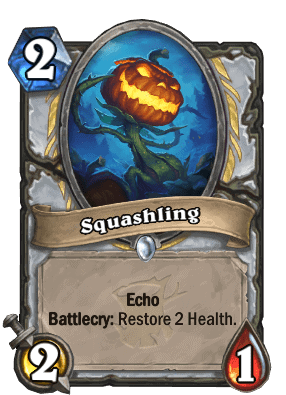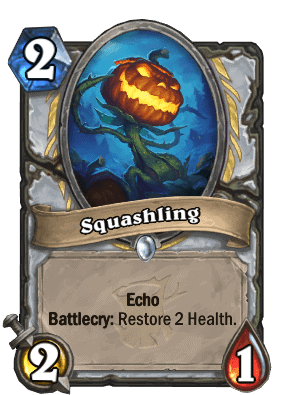 If you are wondering what Hearthstone is all about you can read more on my What is Hearthstone? page. This recipe is also part of my full Hearthstone Menu! Check out the full menu here!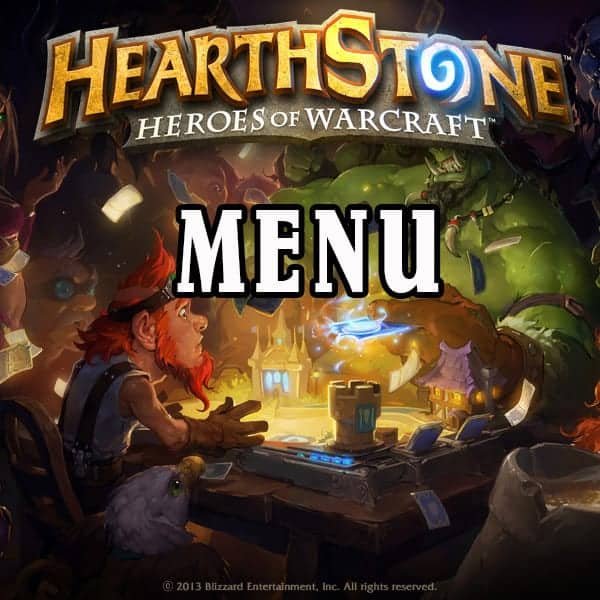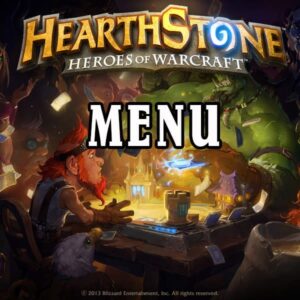 A roasting acorn squash recipe that is, healthy, easy and delicious!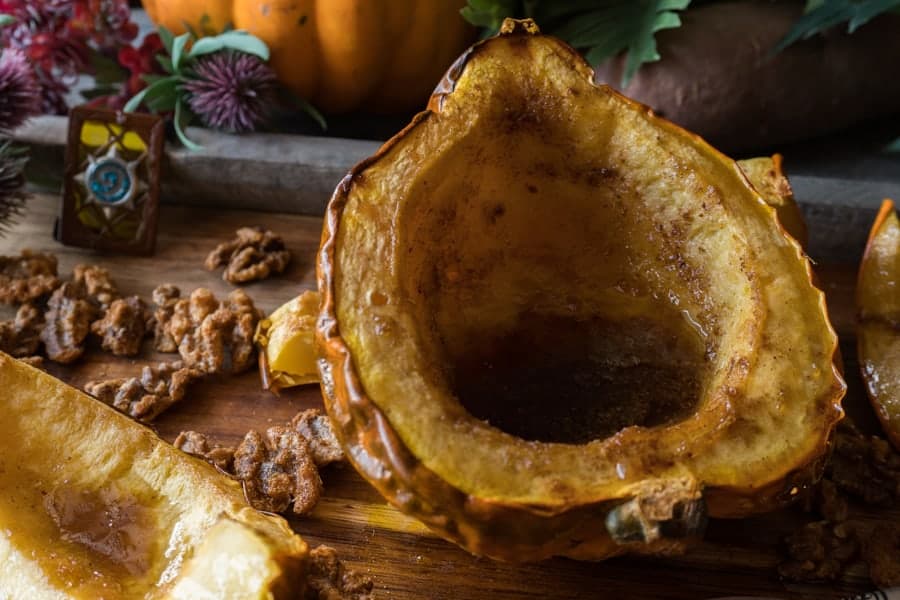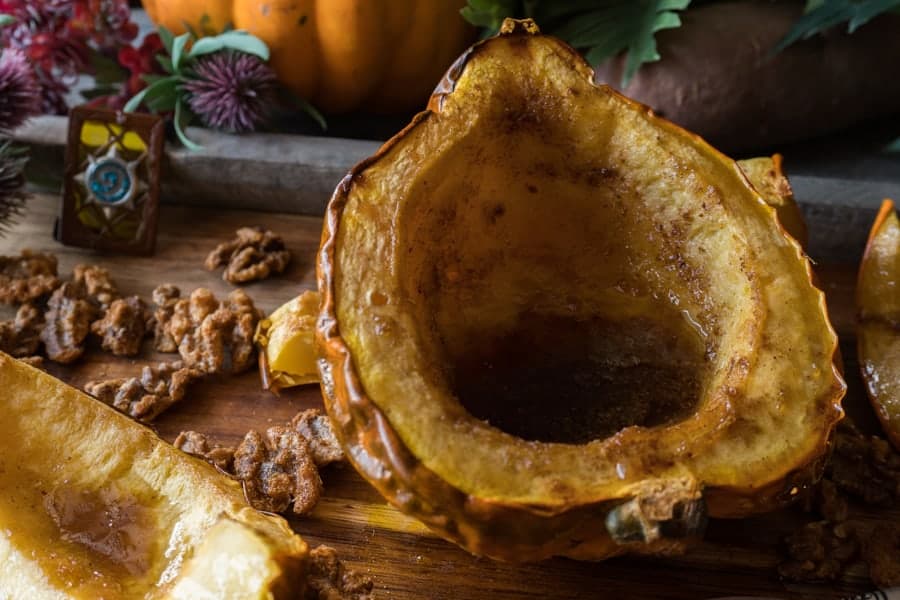 How to roast acorn squash in the oven?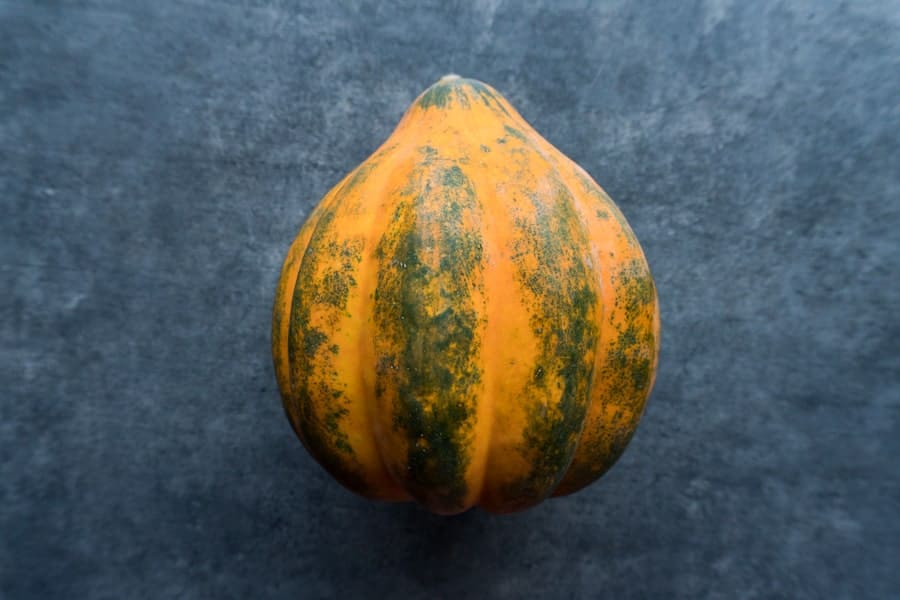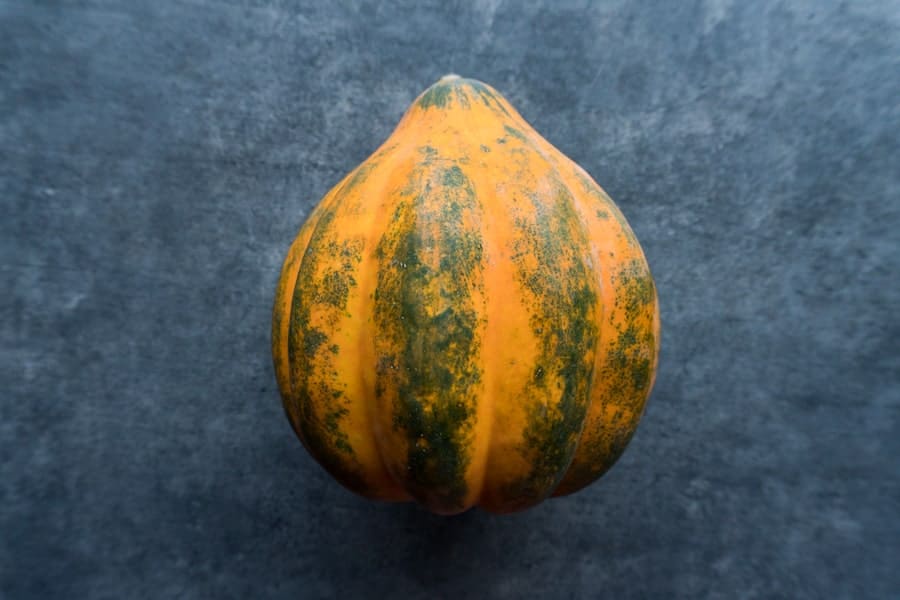 Slice the acorn squash in half and remove all the seeds.
Brush with melted butter.
Sprinkle with brown sugar, salt, cinnamon and nutmeg.
Bake on a foil lined baking sheet for 40-50 minutes at 400°F.
It's done when you can pierce it with a fork!
For added sweetness, drizzle with maple syrup after baking! YUM!
Enjoy!


Oven Roasted Acorn Squash, smells and tastes like fall!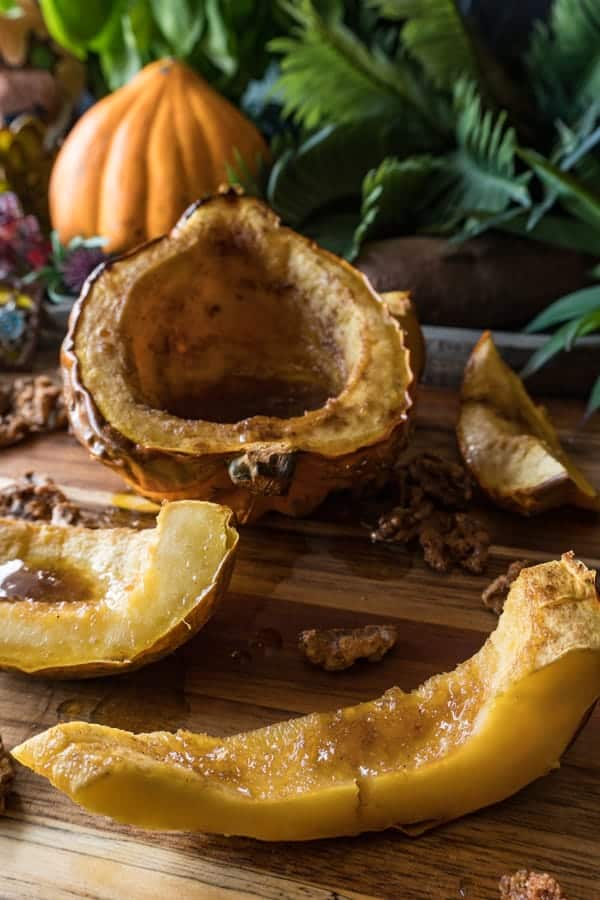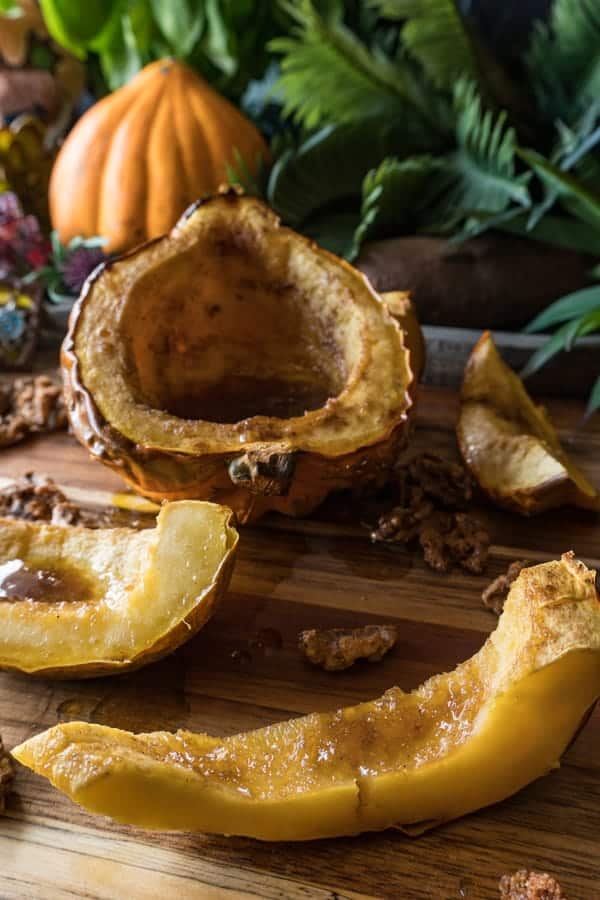 Do you love the fall? I know it's still summer but are you looking forward to cooler weather and colorful leaves? Do you like this card and use it in your decks? Let me know in the comments below!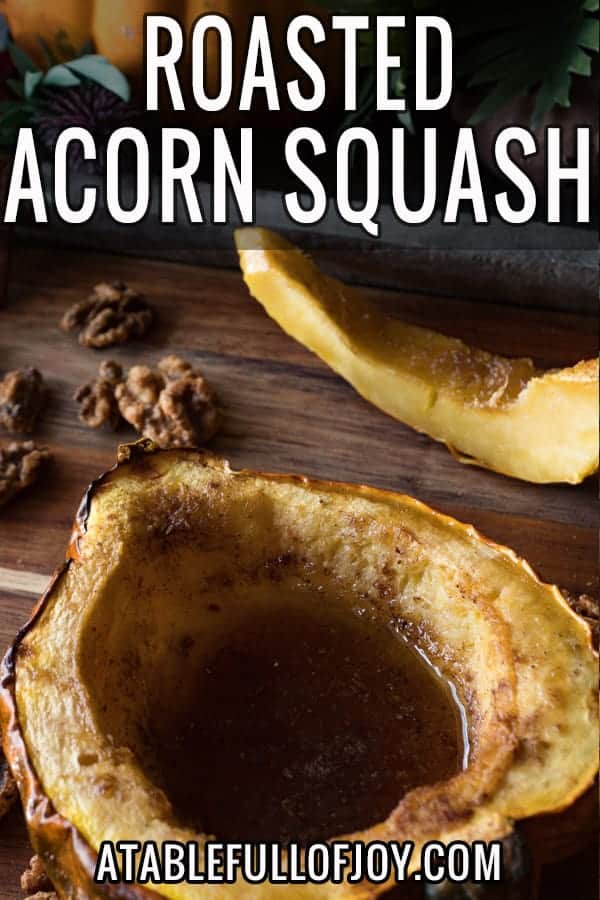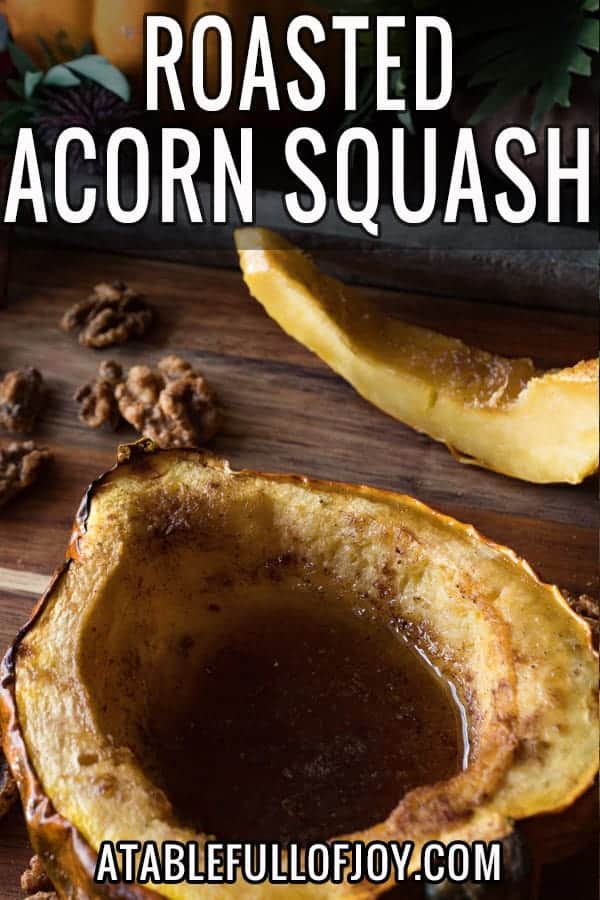 If you like this recipe you might be interested in my banana pancakes, mini apple pies, shrimp kabobs, and my easy tavern bread! You can find all these recipes and more on my full Hearthstone Menu!
---
BE SURE TO FOLLOW ME ON FACEBOOK, INSTAGRAM, PINTEREST & TWITTER!
---
Want more? Subscribe to my newsletter and follow along on Facebook, Pinterest and Instagram for all of the latest updates.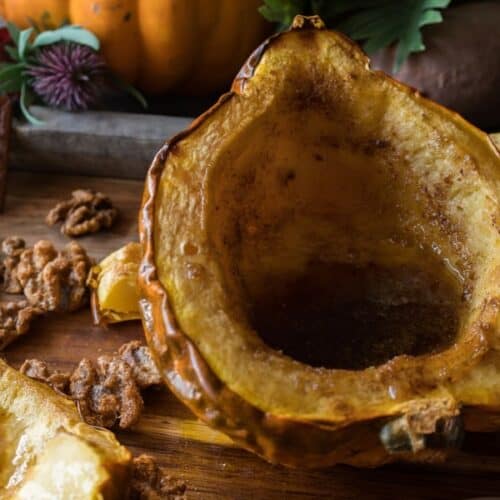 Sweet Roasted Squashling- Roasted Acorn Squash
This roasted acorn squash is easy to make, full of those fall smells and flavors everyone loves, and a little sweet! Perfect for lunch, dinner, or even a snack!
Ingredients
1

acorn squash

¼

melted butter

¼

cup

brown sugar

Pinch

of salt

Pinch

of cinnamon

Pinch

of nutmeg
Instructions
Preheat oven to 400°F and line a baking sheet with foil.

Slice the acorn squash in half and remove all the seeds.

Place the acorn squash halves face up foil lined pan.

Pour the melted butter over both acorn squash halves. Most of the butter will pool in the center of each half and that's fine.

Sprinkle the brown sugar over each half of acorn squash. Add a pinch of salt, cinnamon, and nutmeg to each half as well.

Bake (skin side down!) for 40-50 minutes, or until a fork goes through the squash easily.

Enjoy!
Notes
For added sweetness drizzle with maple syrup after it's done baking!
Hearthstone Card Image from Gamepedia
©2014 Blizzard Entertainment, Inc. All rights reserved. Hearthstone is a registered trademark of Blizzard Entertainment, Inc. in the U.S. and/or other countries.
Blizzard Entertainment is a trademark or registered trademark of Blizzard Entertainment, Inc. in the U.S. and/or other countries. All rights reserved.
Thank you Hearthstone for the some of the fun items given to me for my pictures!
Reader Interactions