These coconut flour pancakes are easy, delicious, and dare I say healthy? I realize my blog isn't one for health conscious recipes, but I have my reasons for making these pancakes out of coconut flour! It just seemed to fit the theme of Ultrasaur pancakes!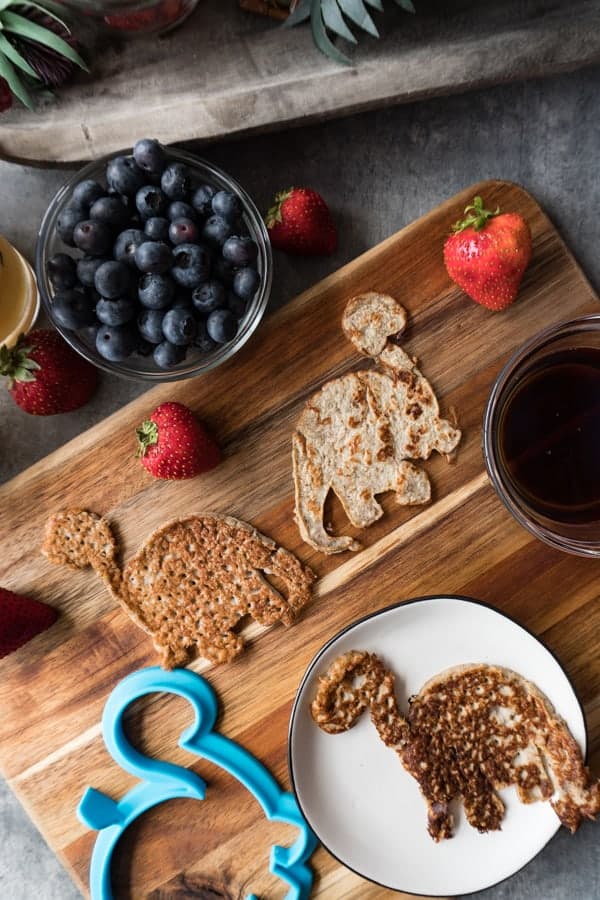 These coconut flour pancakes are inspired by Hearthstone's Ultrasaur card! This card is a powerful beast that was released with the Journey to Un'Goro expansion. Using coconut flour and bananas for these pancakes just seemed fitting! Plus I had an awesome dinosaur pancake mold given to me from Whiskware which was perfect for these!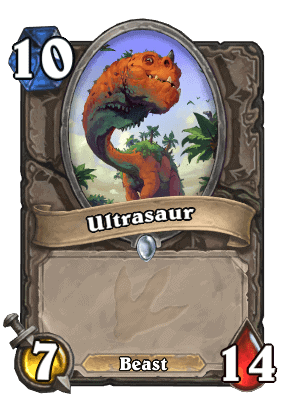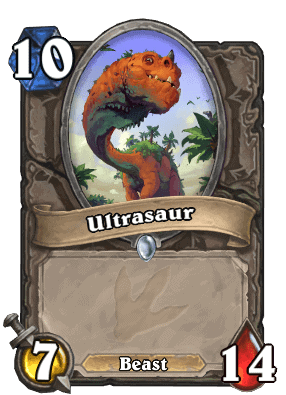 This recipe is part of my Hearthstone Menu! The Hearthstone Menu includes lots of fun, tasty recipes like Ragnaros Firesauce, Acidic Ooze Limeade, and Shadowdancer Sliders! If you are wondering what Hearthstone is all about, you can read all about this fun, free, online card game here!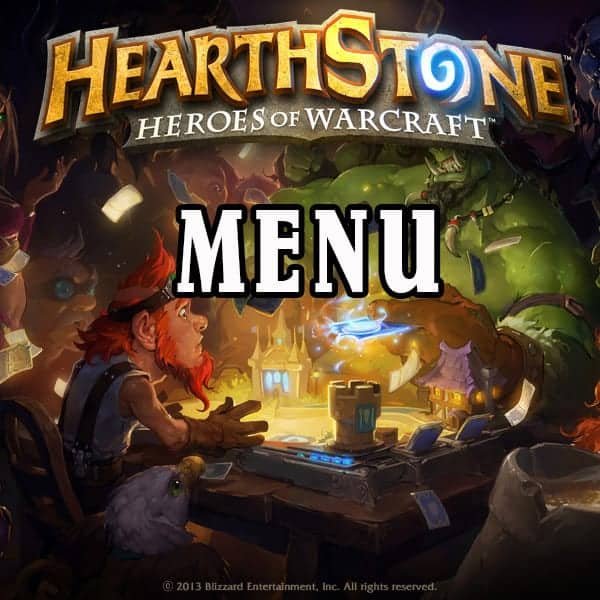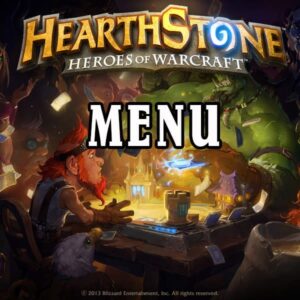 Coconut Flour Pancakes- easy and delicious!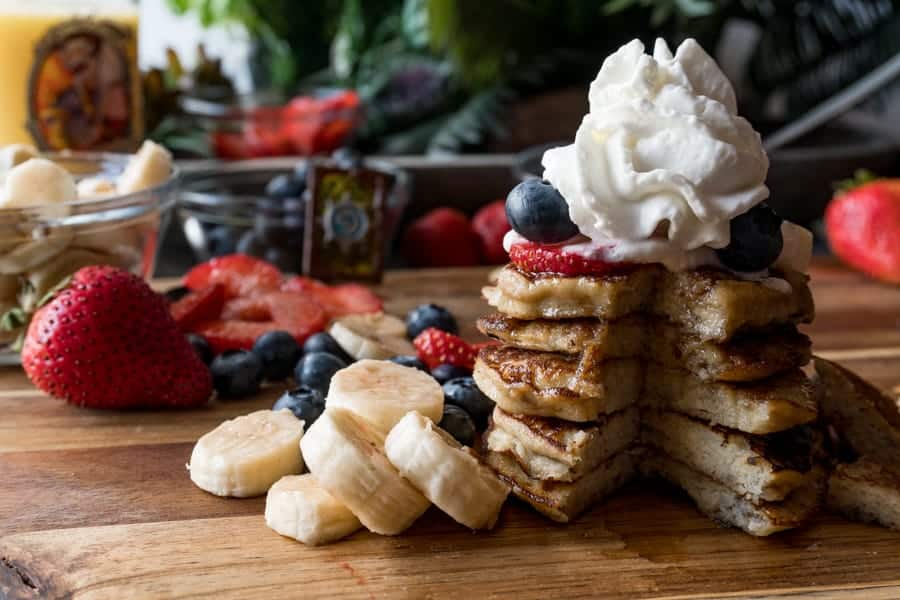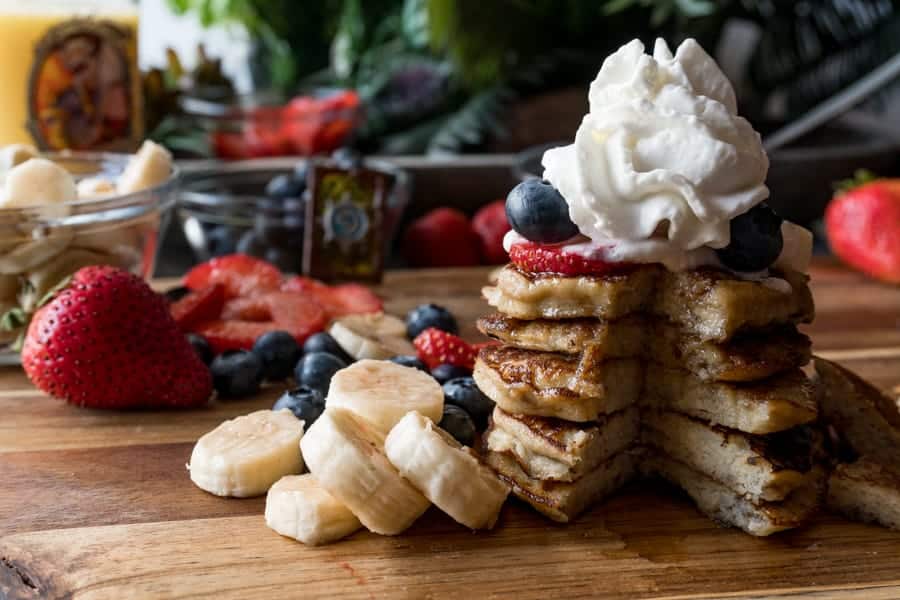 How do you make pancakes with coconut flour?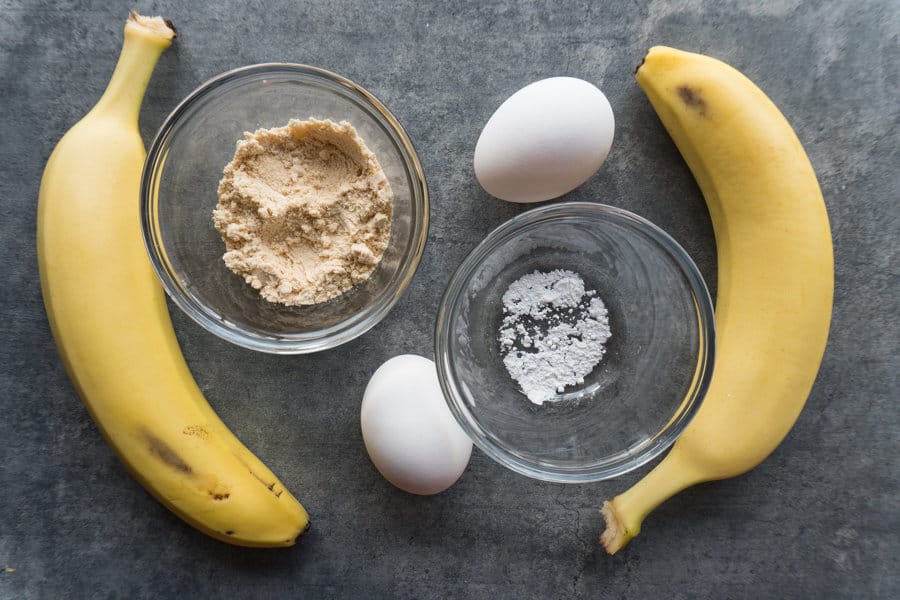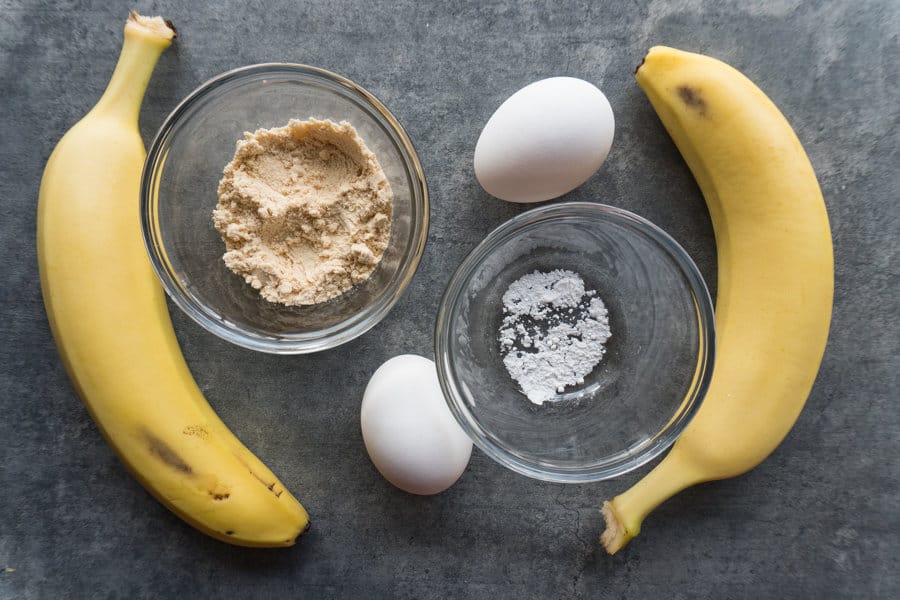 Easily, that's how!
Mash your bananas
Stir together the mashed bananas, coconut flour, baking powder, and eggs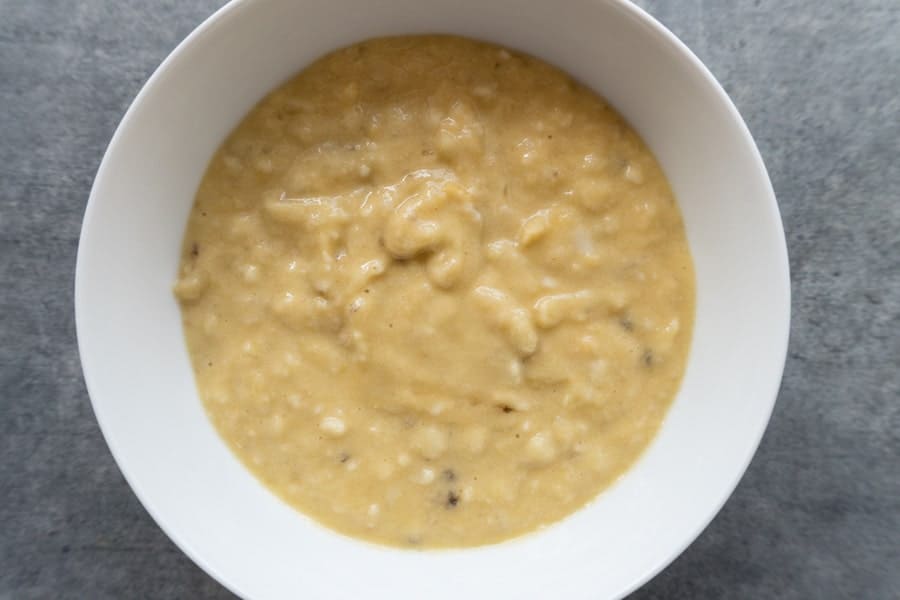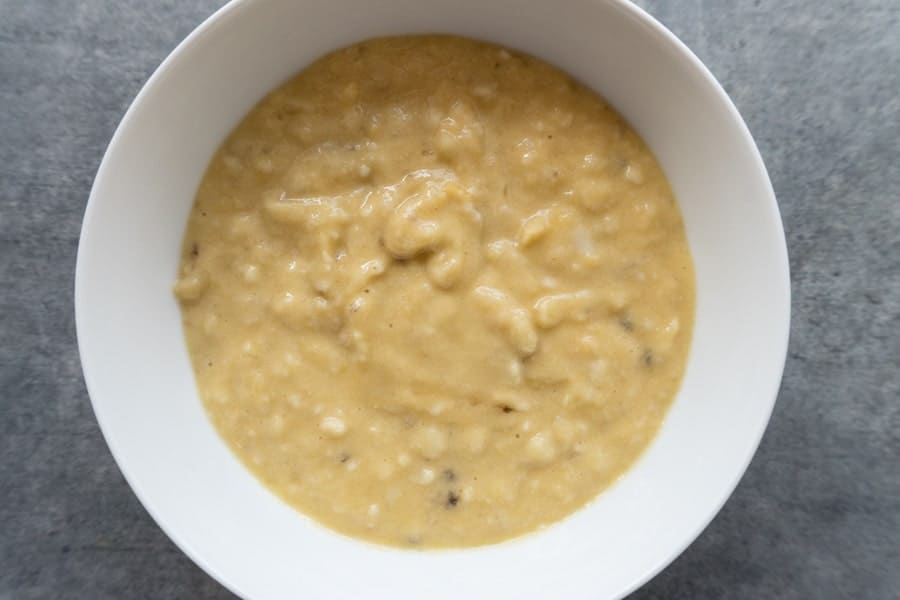 Melt butter or coconut oil in fry pan then pour batter into pancake mold OR in a normal circle shape without a mold
Cook 2 minutes on each side
Top with your favorite toppings- enjoy!
Paleo Pancakes with Coconut Flour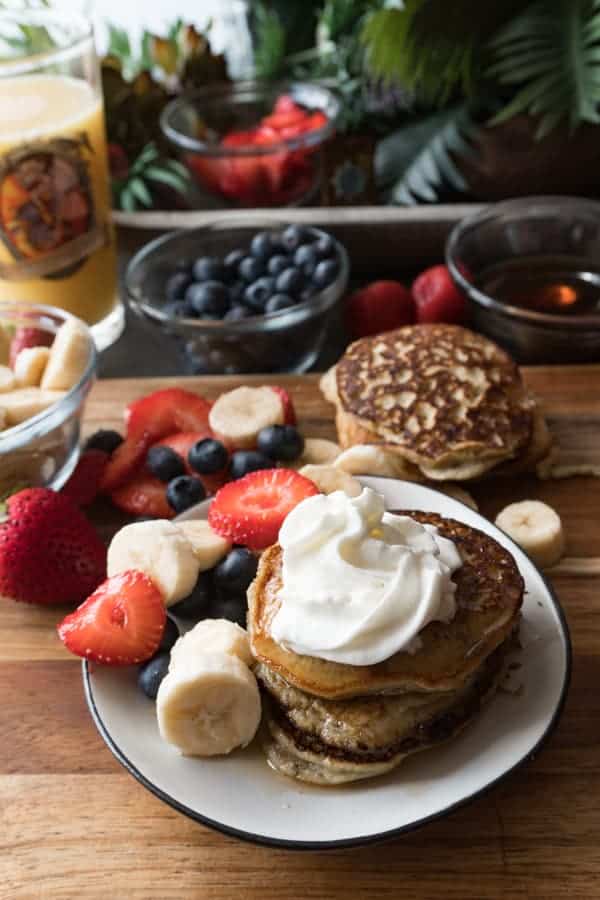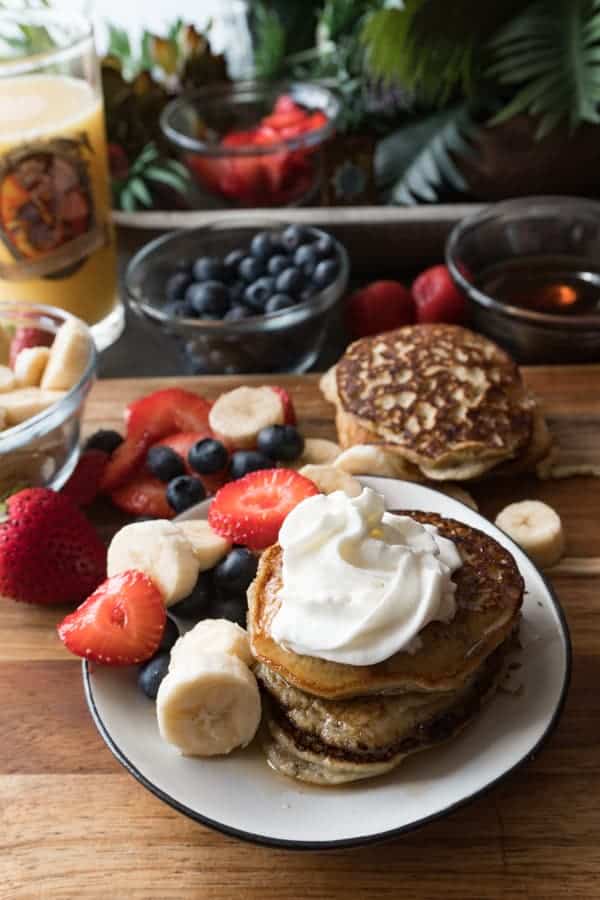 Technically these are paleo pancakes, and I was inspired and loved the recipe I found from Paleogrubs when I was trying to come up with an easy coconut flour pancake recipe. However, you can make these Ultrasaur pancakes with regular pancake batter as well! Just use the mold the same way!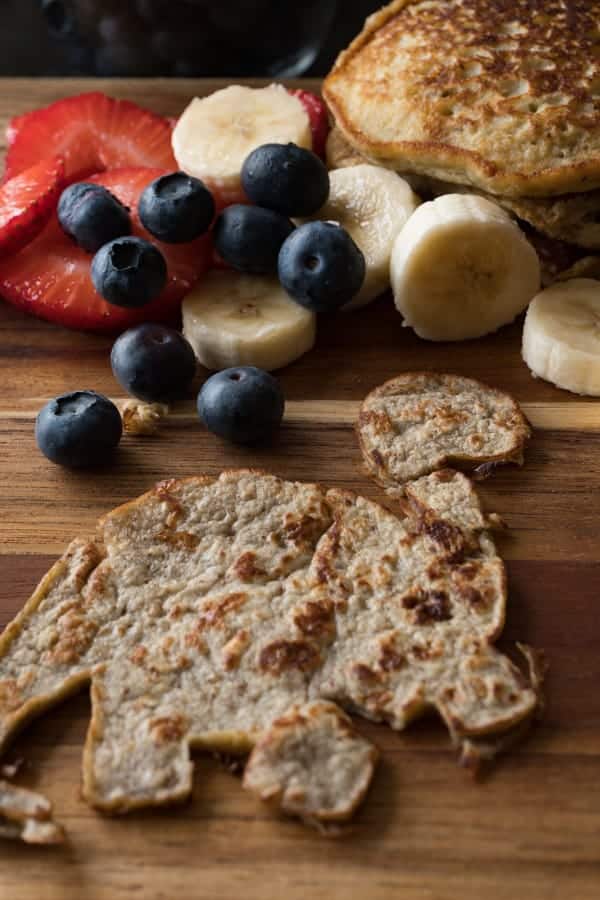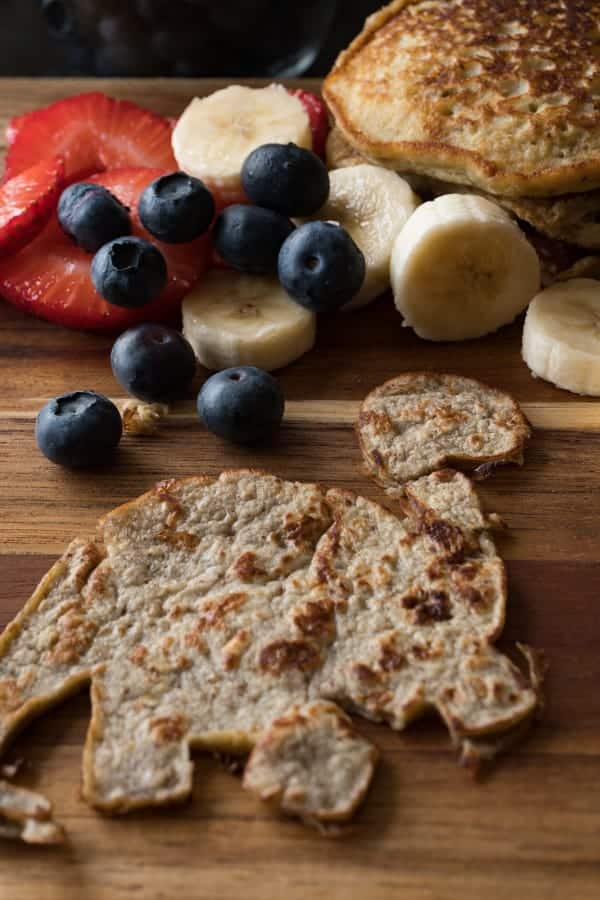 Where do you find coconut flour at the grocery store?
Most grocery stores will have coconut flour in the baking isle near all the other types of flour. Alternatively, if your store has a bulk food section, you might be able to find coconut flour there a little cheaper.
Do you like playing the Ultrasaur card? Have you ever used coconut flour before?  I'd love to know! Leave me a recipe below!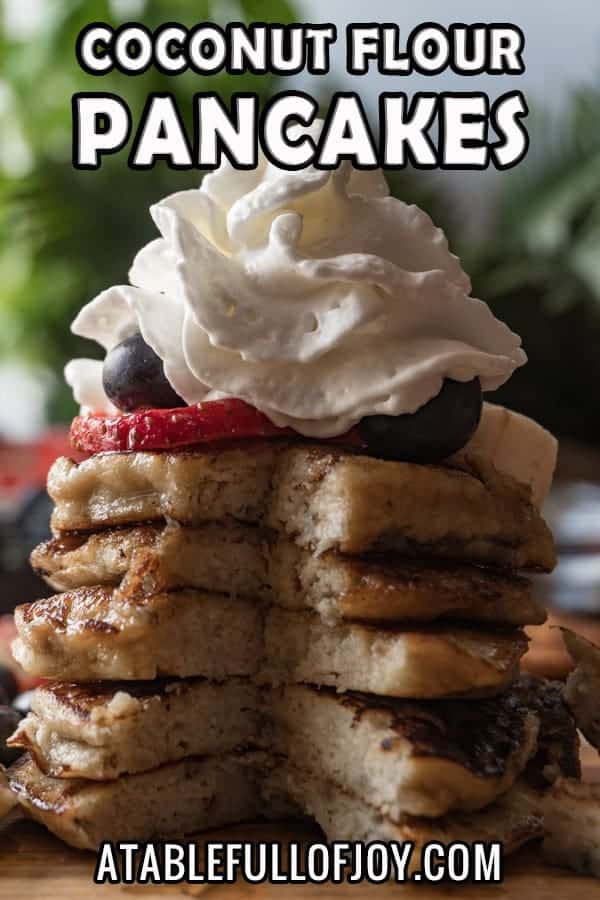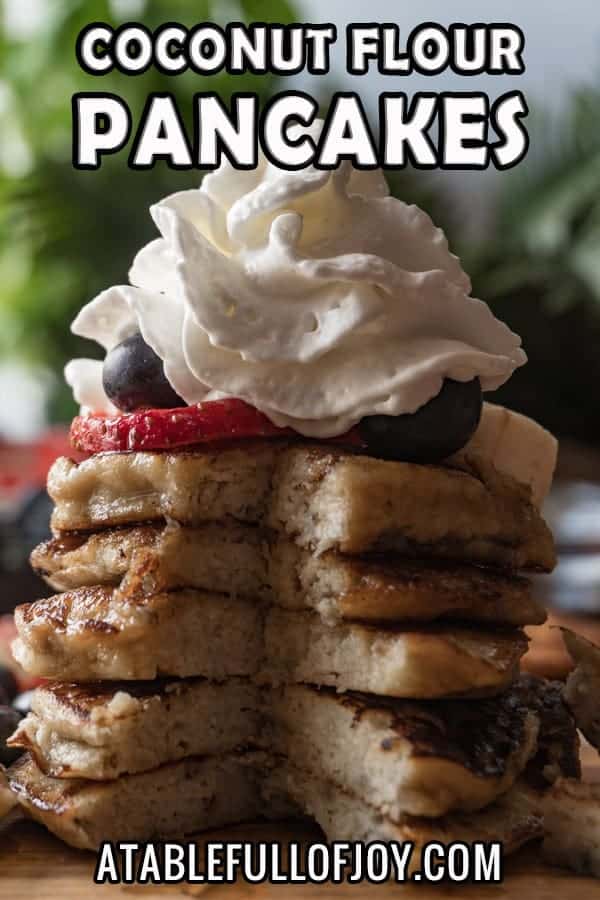 For other delicious breakfast recipes check out my Chameleos Cinnamon Roll French Toast, Scrambled Devilsaur Egg Breakfast Tacos, and my delicious Breakfast Burrito Recipe! And don't forget to check out my full Hearthstone Menu!
---
BE SURE TO FOLLOW ME ON FACEBOOK, INSTAGRAM, PINTEREST & TWITTER!
---
Want more? Subscribe to my newsletter and follow along on Facebook, Pinterest and Instagram for all of the latest updates.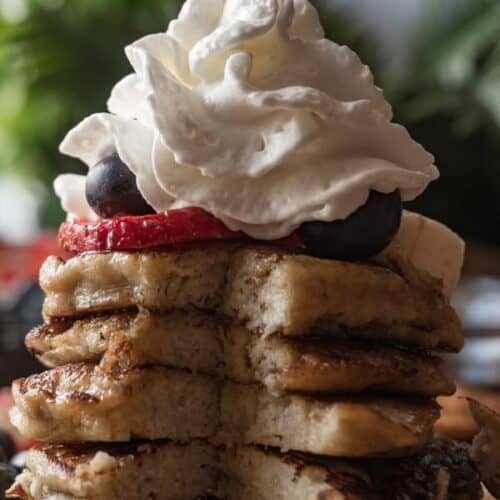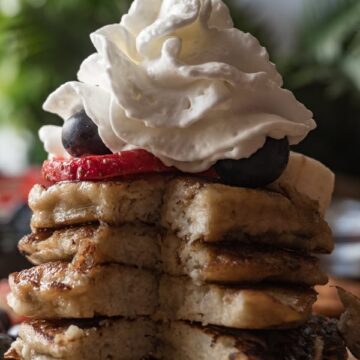 Ultrasaur Pancakes- Coconut Flour Pancakes
These coconut flour pancakes are easy to make, delicious and only 4 ingredients!
Ingredients
2

eggs

2

ripe bananas mashed

1

tbs

+ 2 teaspoon coconut flour

¼

teaspoon

baking powder
Additional items
Butter or coconut oil for greasing the pan

Silcone mold to make dinosaurs*

optional

Syrup

optional

Chopped strawberries

optional

Chopped bananas

optional

Blueberries

optional
Instructions
In a medium bowl whisk together eggs, mashed bananas, coconut flour and baking powder.

In a medium skillet over medium low heat, melt your butter or coconut oil.

Place your dinosaur mold in the pan, spray with non stick cooking spray and then spoon about ⅛ cup to ¼ cup of batter into the mold, spreading it out with a spoon to fill the mold. If you aren't using a mold, but are making round pancakes, then pour ⅛ cup – ¼ cup in a circle in the pan.

After about 2-3 minutes of cooking, the pancake should be firm enough to flip. Gently remove the mold from the pancake, flip, and cook for another minute, or until the underside is brown.*

Top with your favorite fruits and syrup and enjoy!
Notes
*I was given my dinosaur mold from Whiskware! You can get yours here!
*The dinosaur is really hard to flip with out breaking the neck and separating the head... which happened on all of my dinosaur pancakes. Flipping these might work better with regular pancake batter. I did try thinning the pancake batter with milk but it still broke the head off. If you look carefully at my picture with the dinosaurs you'll see a line on the neck where it was separated! 😛 
Recipe adapted from Paleogrubs Banana Pancakes
Hearthstone Card Image from Gamepedia
©2014 Blizzard Entertainment, Inc. All rights reserved. Hearthstone is a registered trademark of Blizzard Entertainment, Inc. in the U.S. and/or other countries.
Blizzard Entertainment is a trademark or registered trademark of Blizzard Entertainment, Inc. in the U.S. and/or other countries. All rights reserved.
Thank you Hearthstone for the some of the fun items given to me for my pictures!
Reader Interactions