Halloween Brownies are a such delicious and fun way to add a little whimsy to Halloween!
Recently I shared Halloween Cookie Ideas, Hocus Pocus Recipes, Halloween Shots, and some other fun Halloween Recipes- but I knew I had to do a quick round up of fun brownie recipes!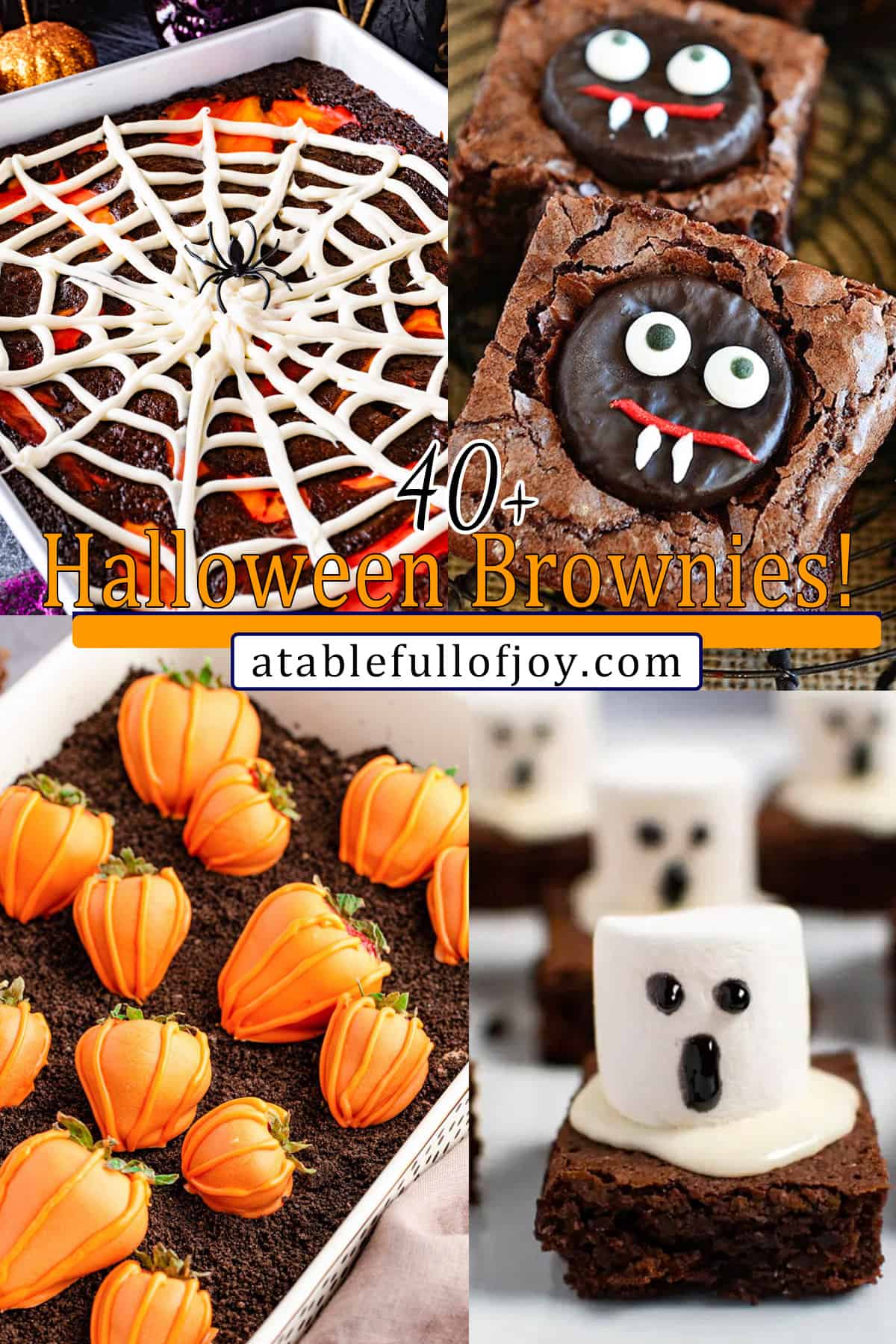 What better way to indulge in the spooky season than with delicious and creatively crafted brownies? When Halloween comes knocking, these delectable delights undergo a magical transformation, taking on a whole new persona with spooky decorations and surprising flavors.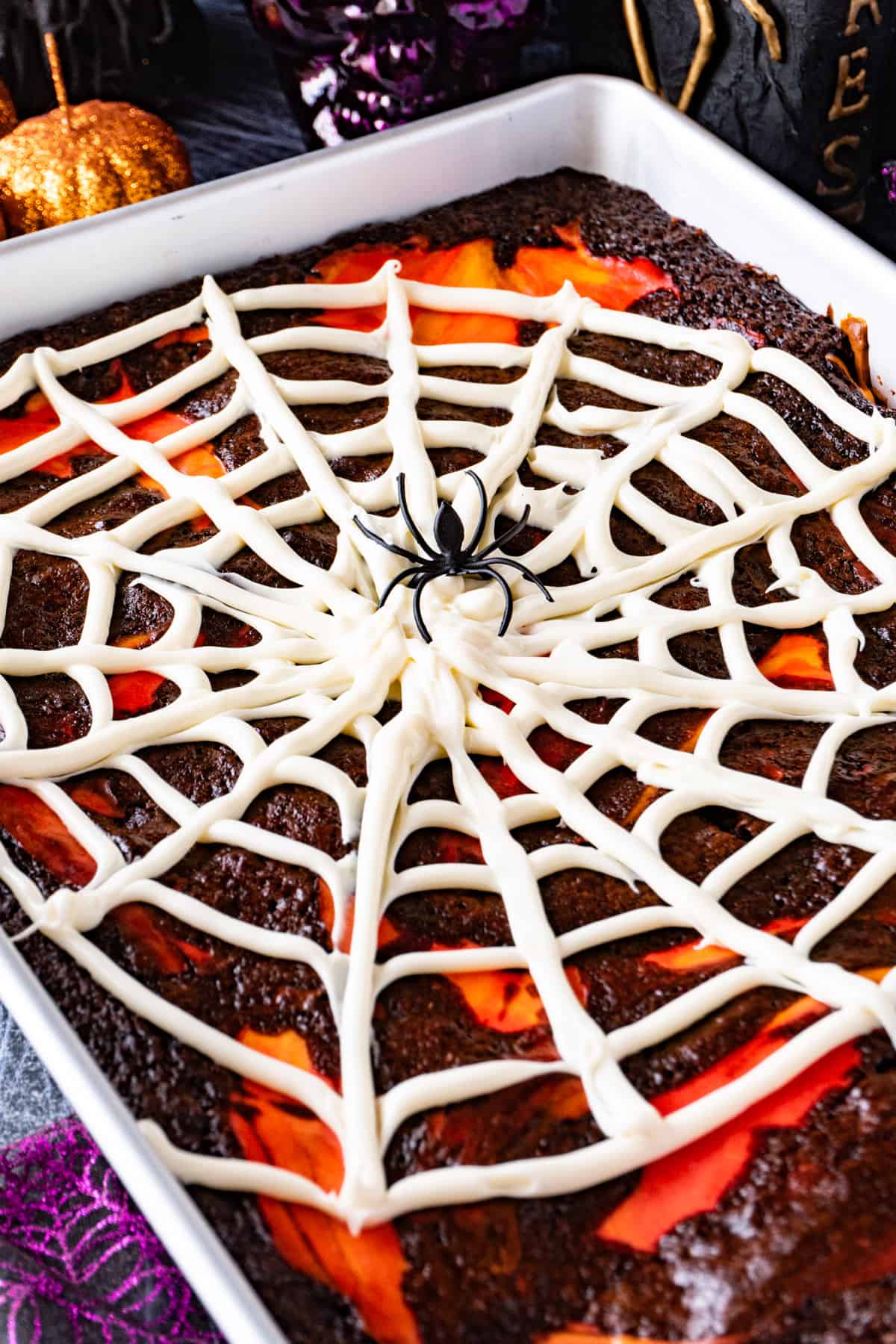 Jump to:
Ghost Brownies
1. Spooky, but not spine-chilling! These ghost brownies are a fun treat to make with kids or just because.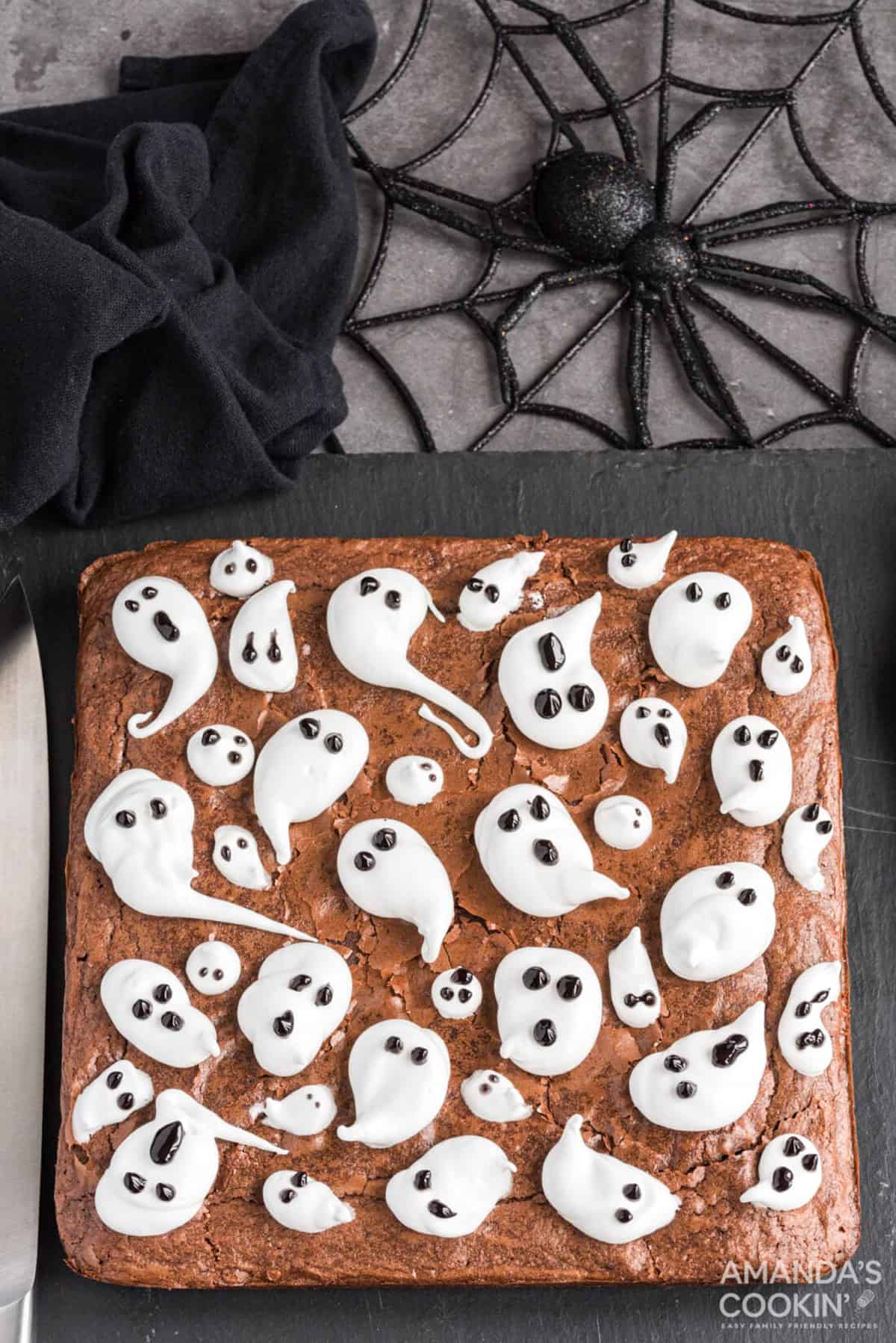 2. These spooky ghost brownies are just the thing you need to serve at your Halloween Party!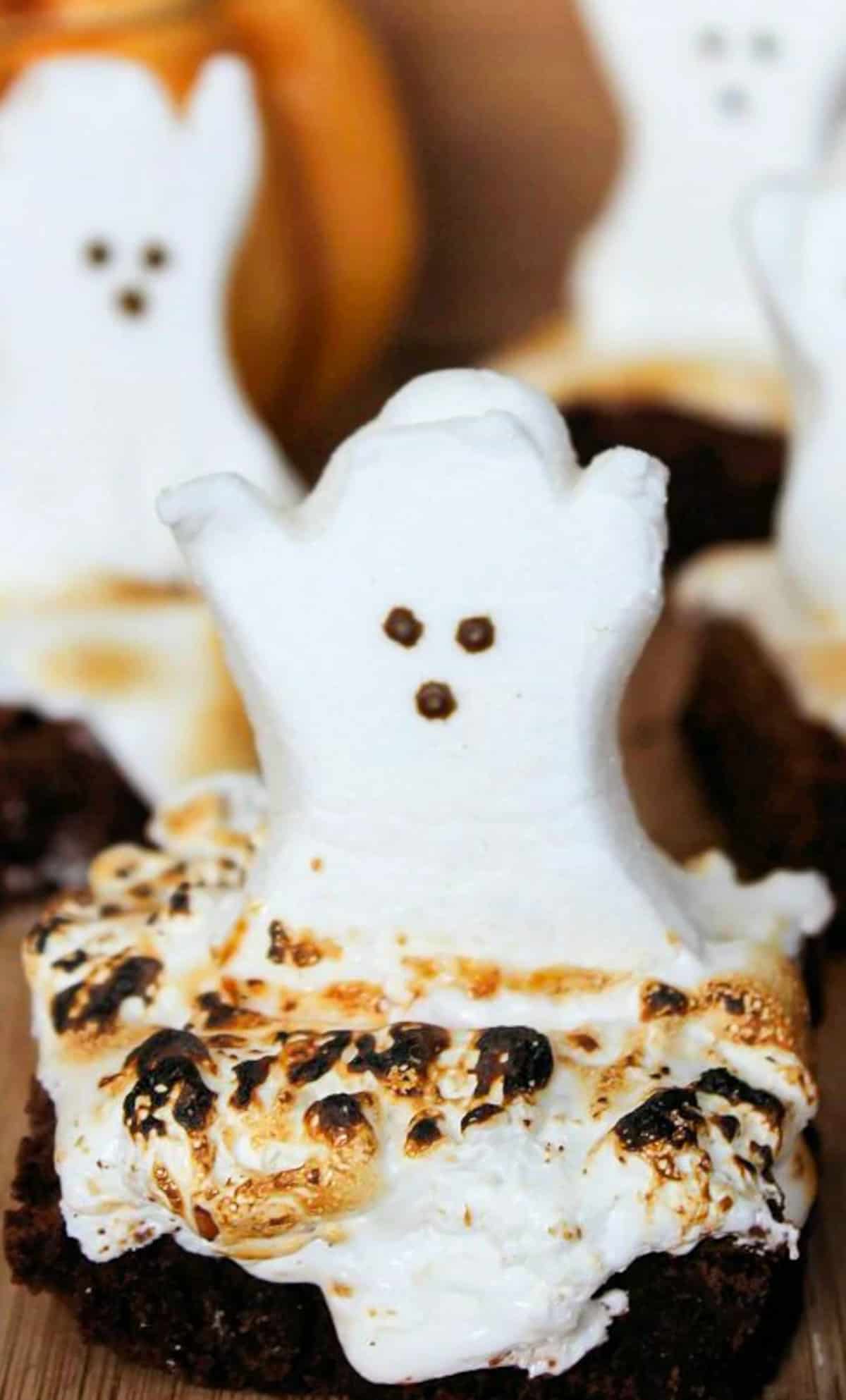 3. Ghost brownies are an easy dessert, featuring boxed brownie mix, vanilla frosting, and ghost-faced marshmallows. They are a boo-licious and festive holiday treat!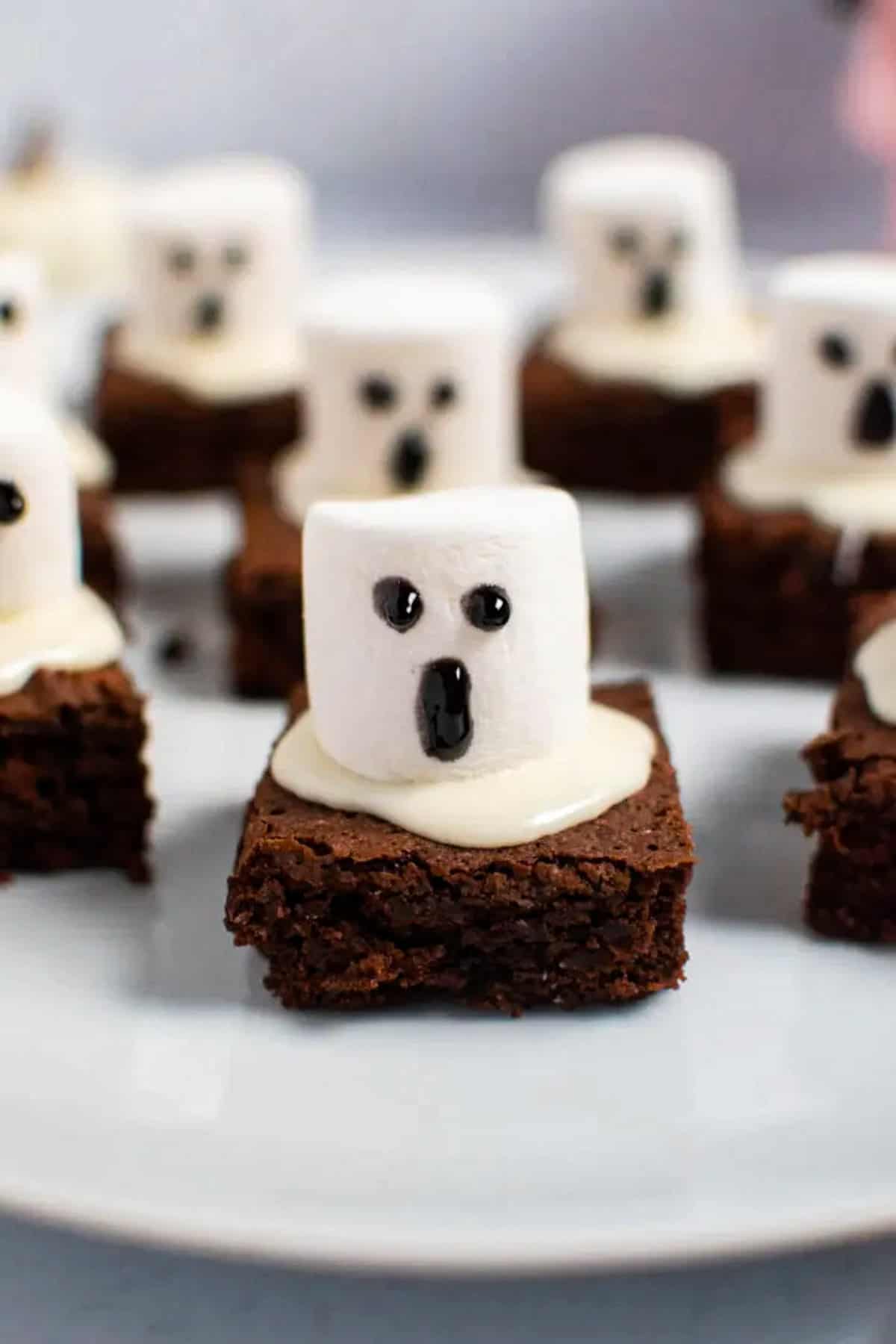 4. These brownies can be ghosts, spiders or web! But the ghosts are the most simple to make because they are just a tall swirl of vanilla frosting and edible eyeballs.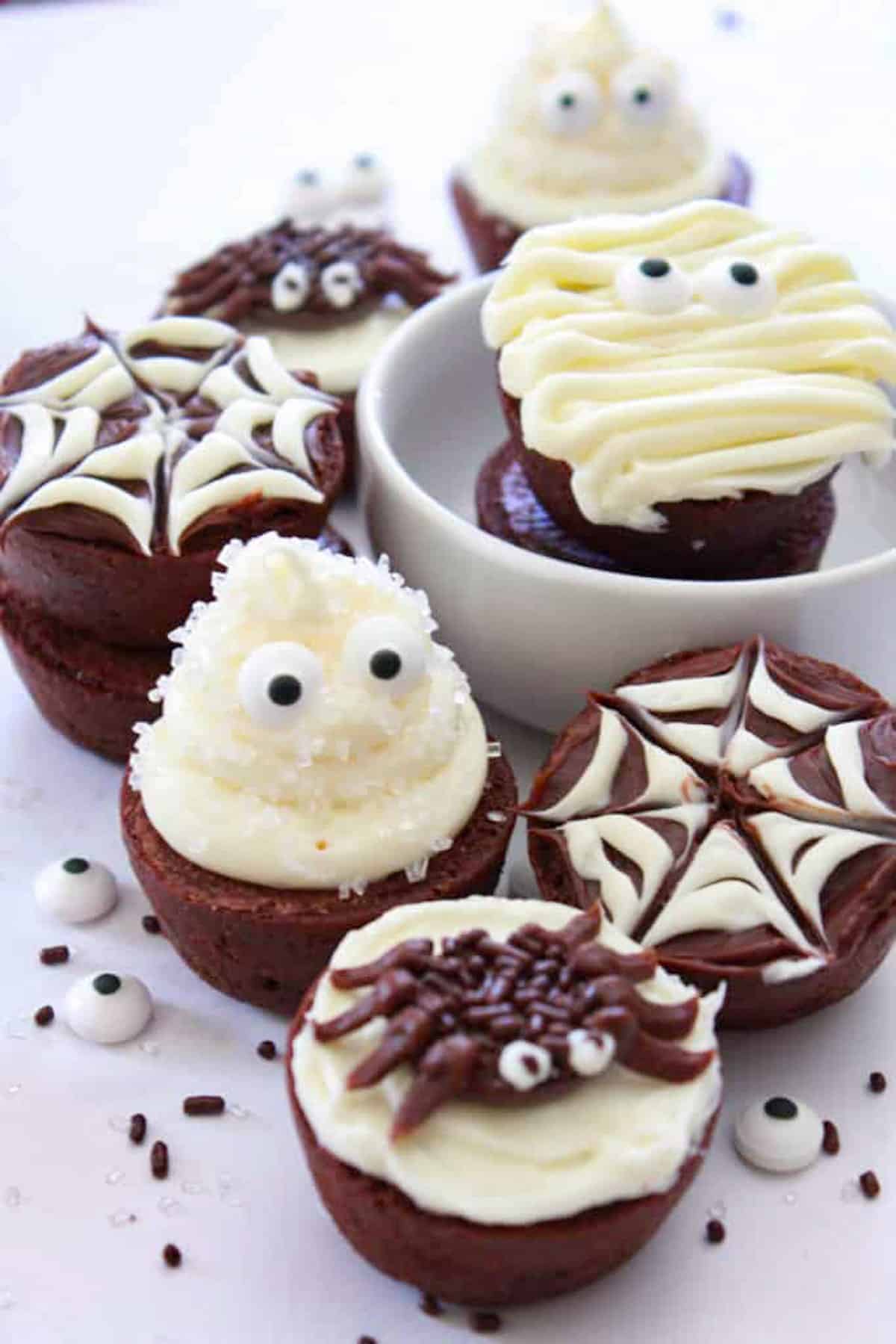 5. Boo Brownies are not-so-scary fun treat! Easy to make and full of Halloween fun!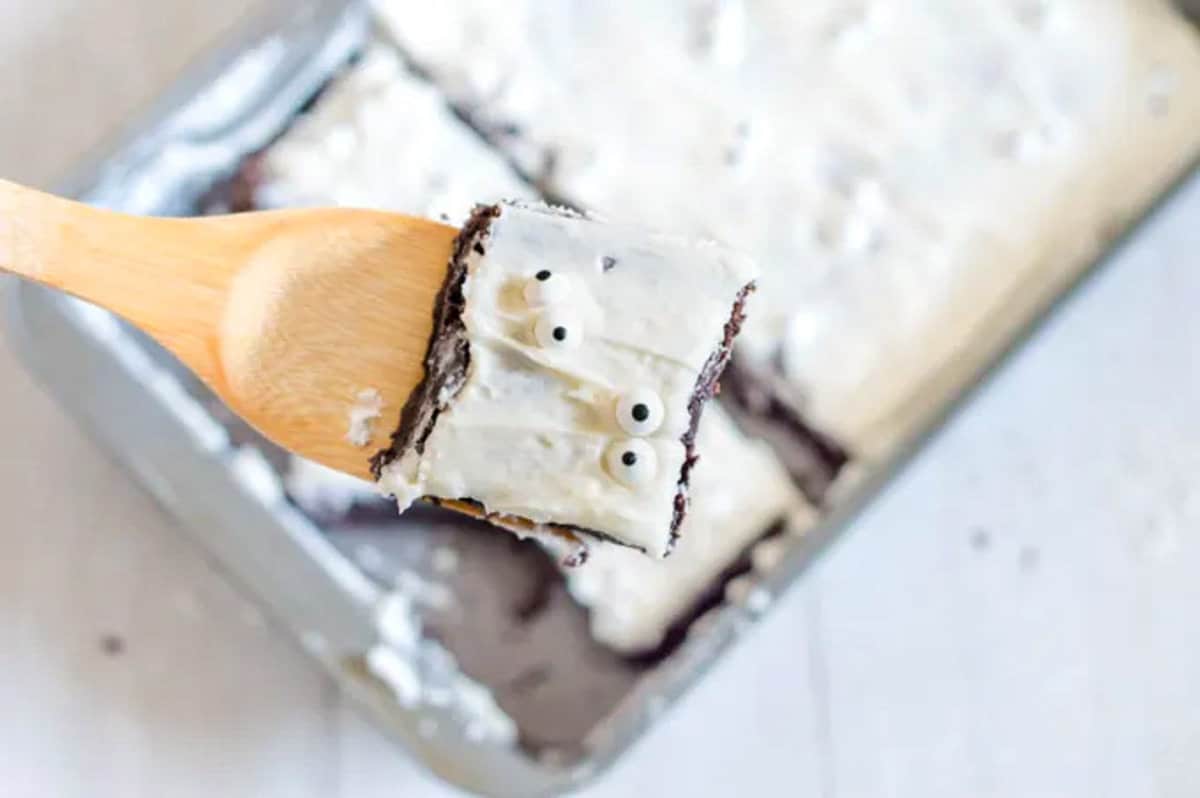 Graveyard Brownies
1. Graveyard Brownies are a fun and simple way to add spooky ambiance to your party treat table. It's an easy, no fuss recipe featuring brownies made from a mix and creative toppings.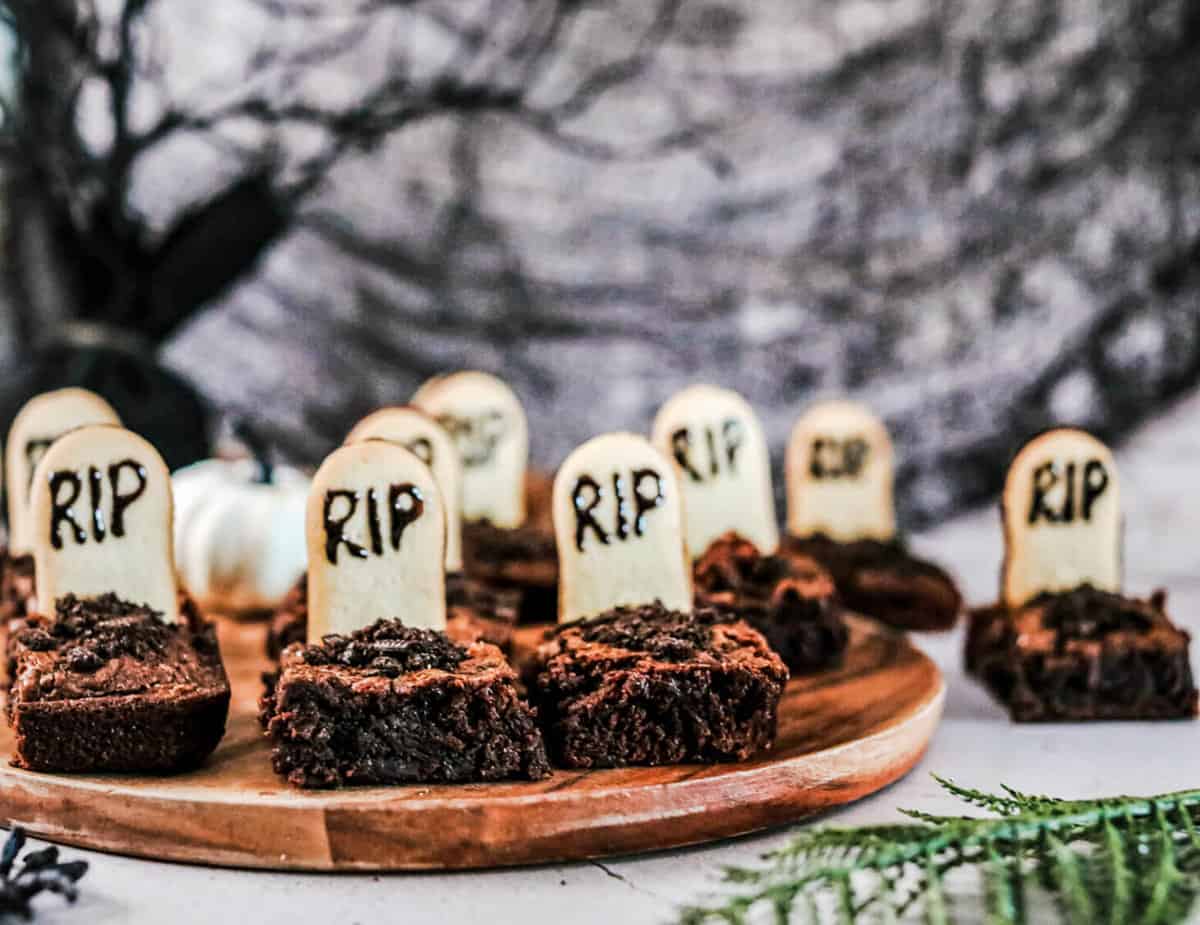 2. Graveyard brownies are the perfect spooky treat to make with the kids. Brownies get dressed up with cookie tombstones, scary bone sprinkles and mounds of dirt for a bone chilling treat.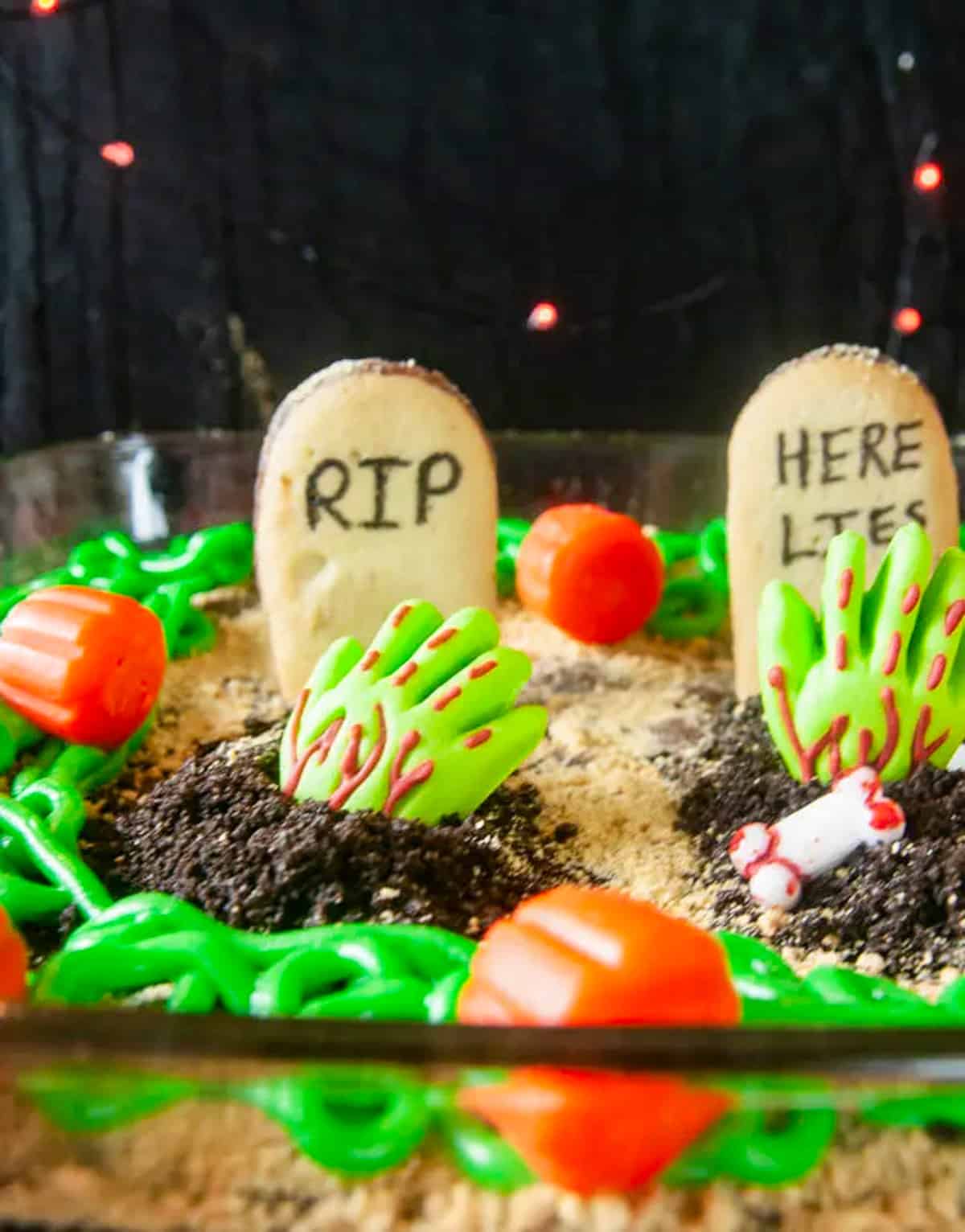 3. With Milano Cookies, Oreos and more these tasty graveyard brownies are so fun to make!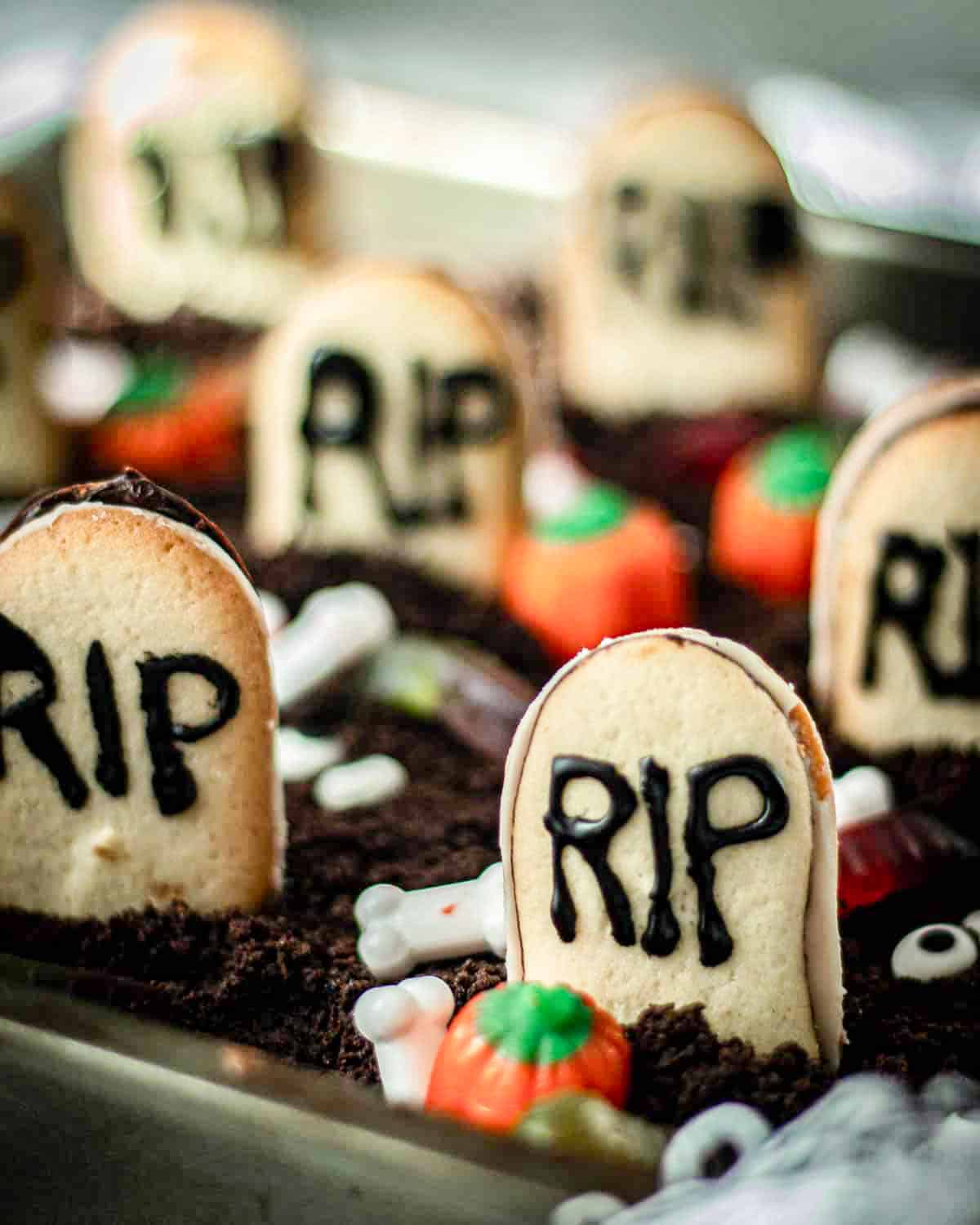 4. Whip up some adorable RIP Tombstone Brownies that are scary yummy and fun to serve.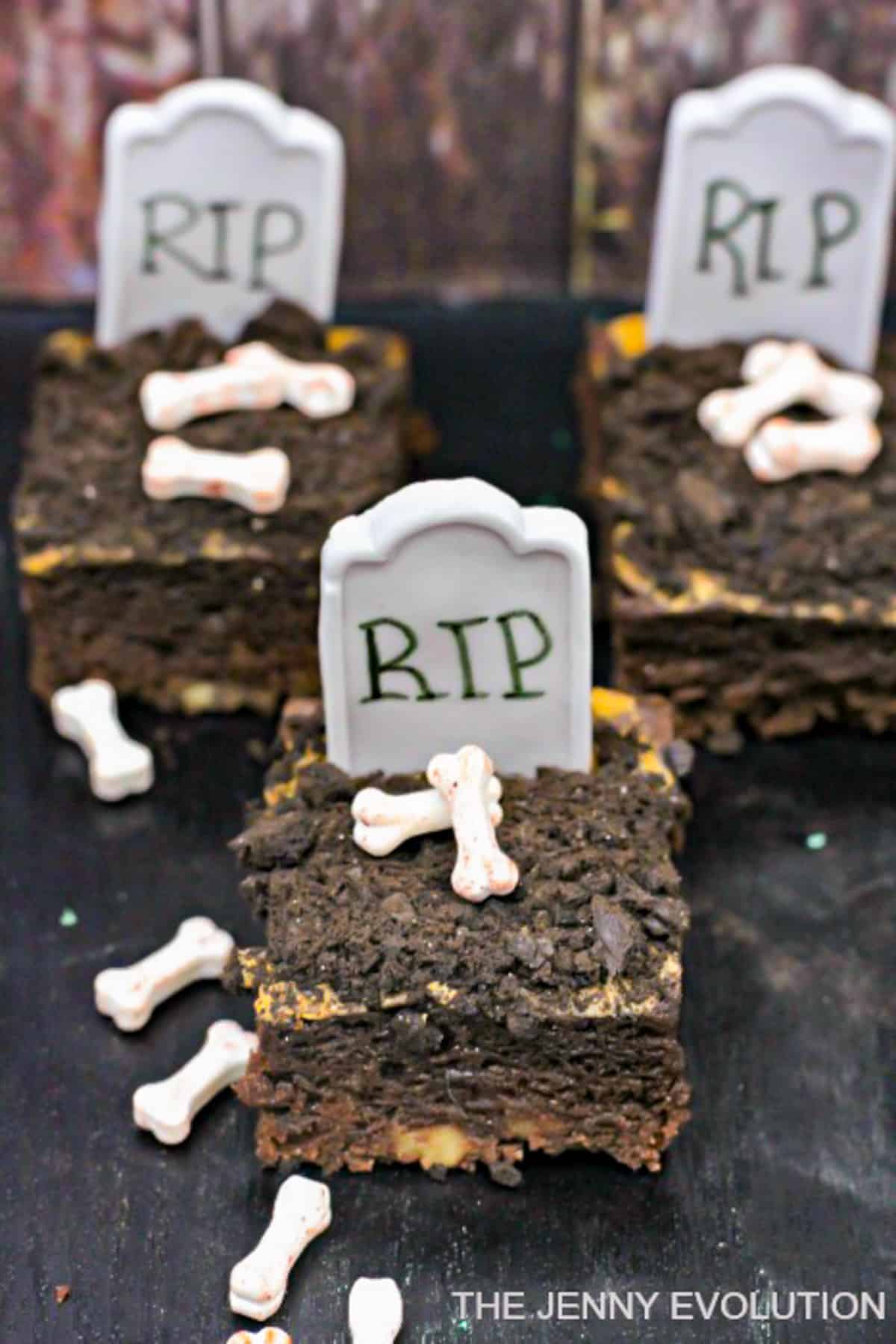 5. Graveyard Cake is a spooktacular Halloween party recipe made with rich brownie, creamy marshmallow, and crunchy Butterfinger Peanut Butter Skulls. Only 4 ingredients!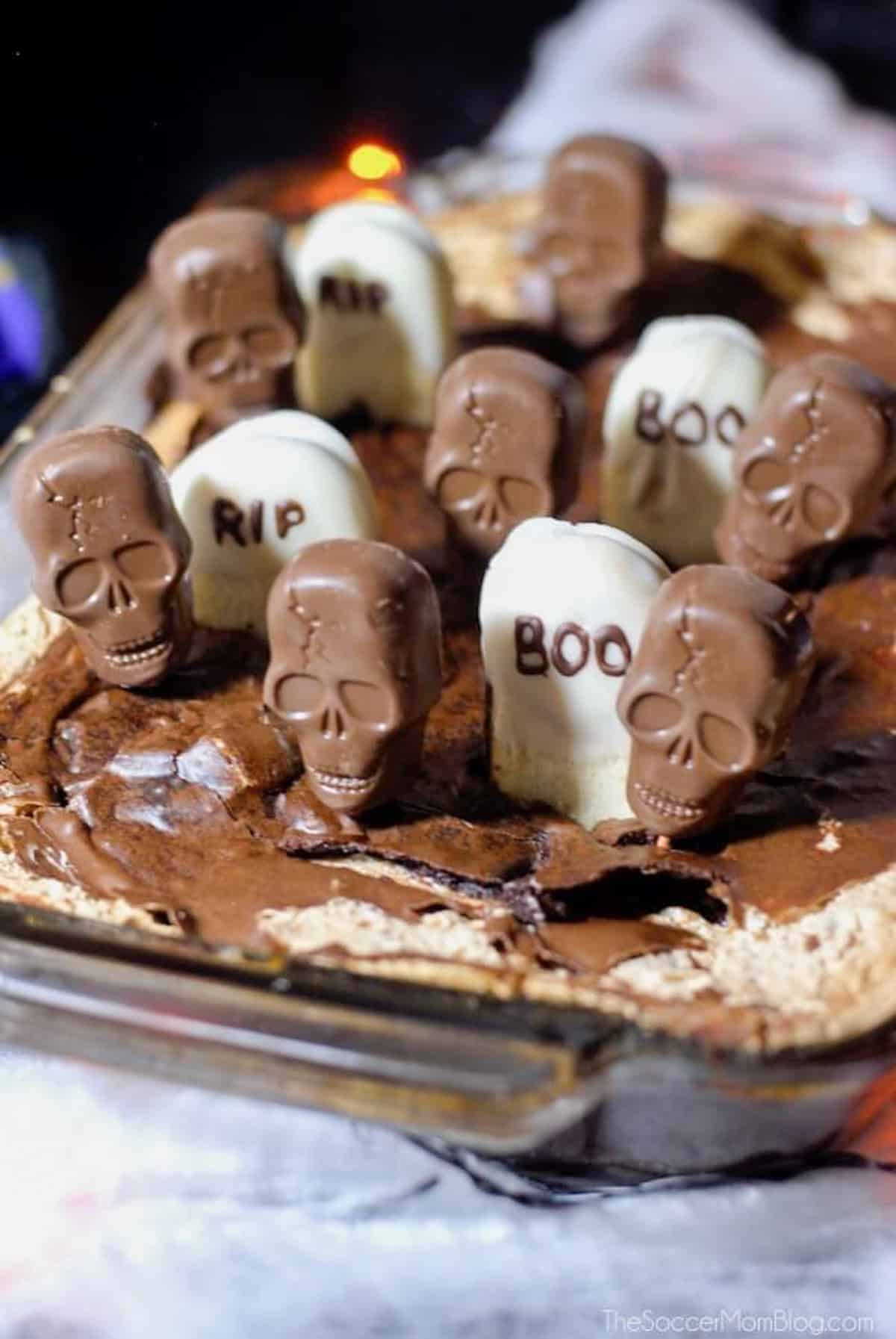 Pumpkin Patch Brownies
1. Make these super cute semi-homemade Pumpkin Patch Brownies for a fun fall-themed dessert, or to take to a Halloween party!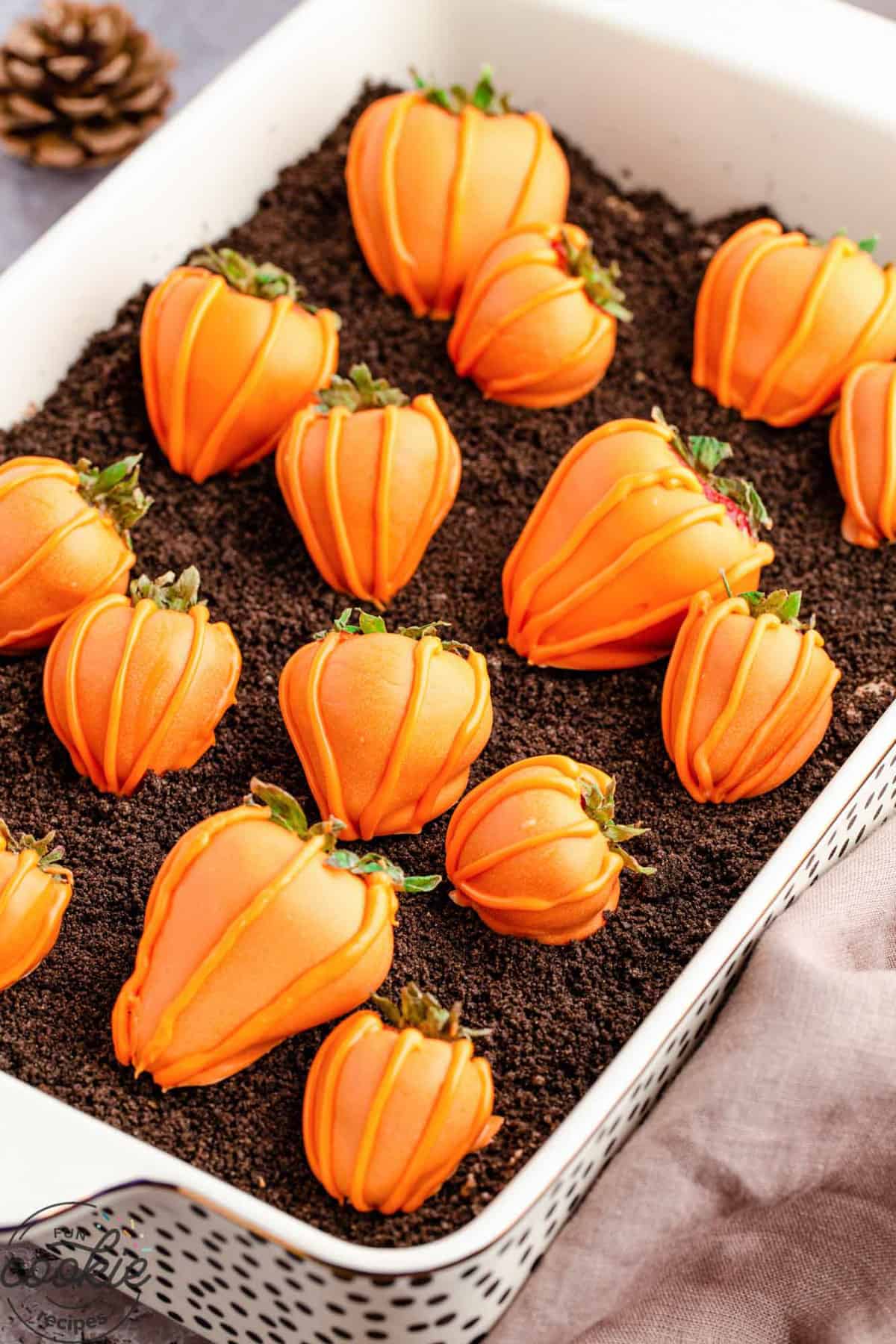 2. It doesn't get any easier than these no-bake Pumpkin Patch Brownies! Kids will love to make (and eat) these adorable Halloween treats!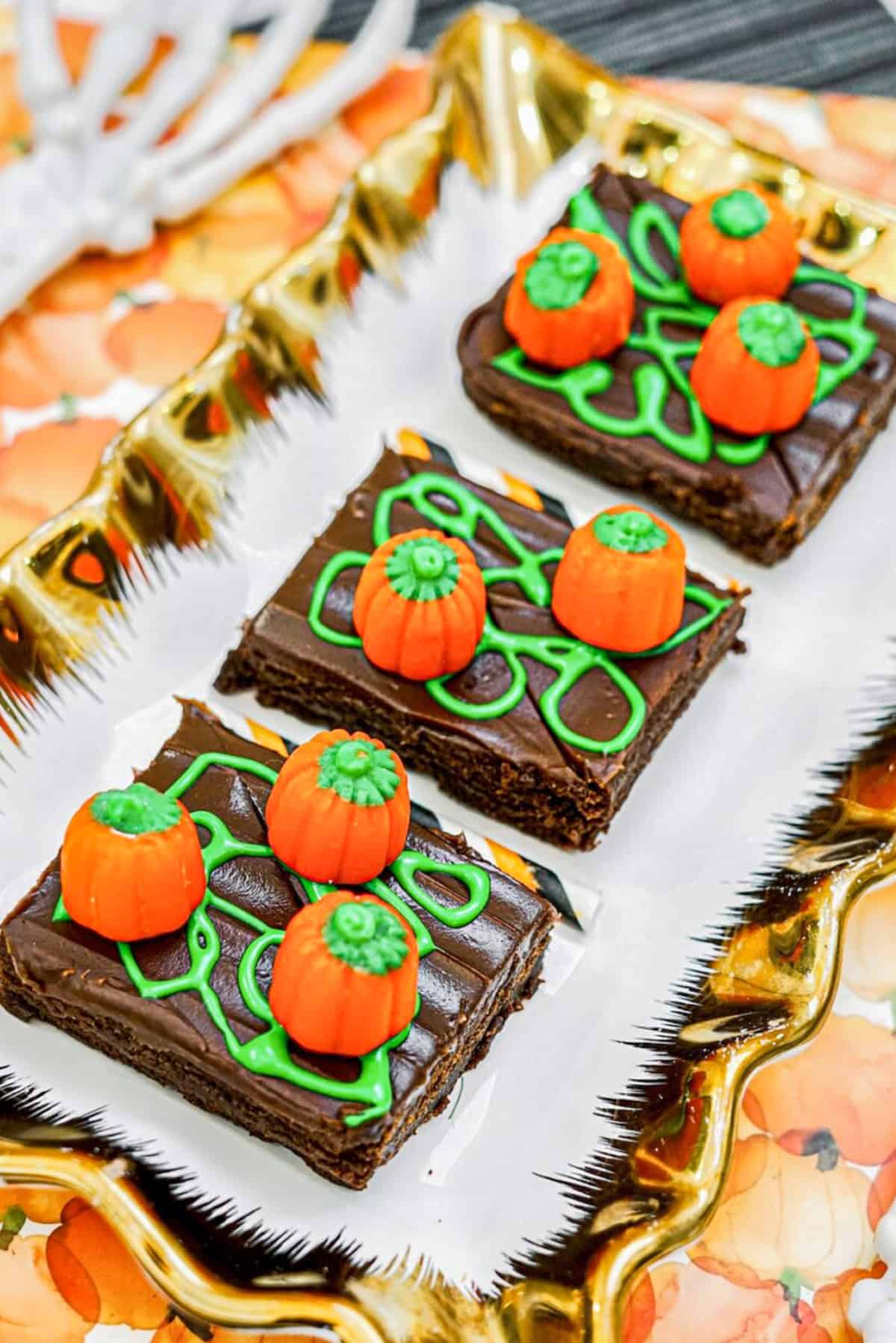 3. Easy pumpkin patch brownies turn every day box mix brownies into the perfect Halloween brownies. The project is perfect to do with the kids for a fun fall activity.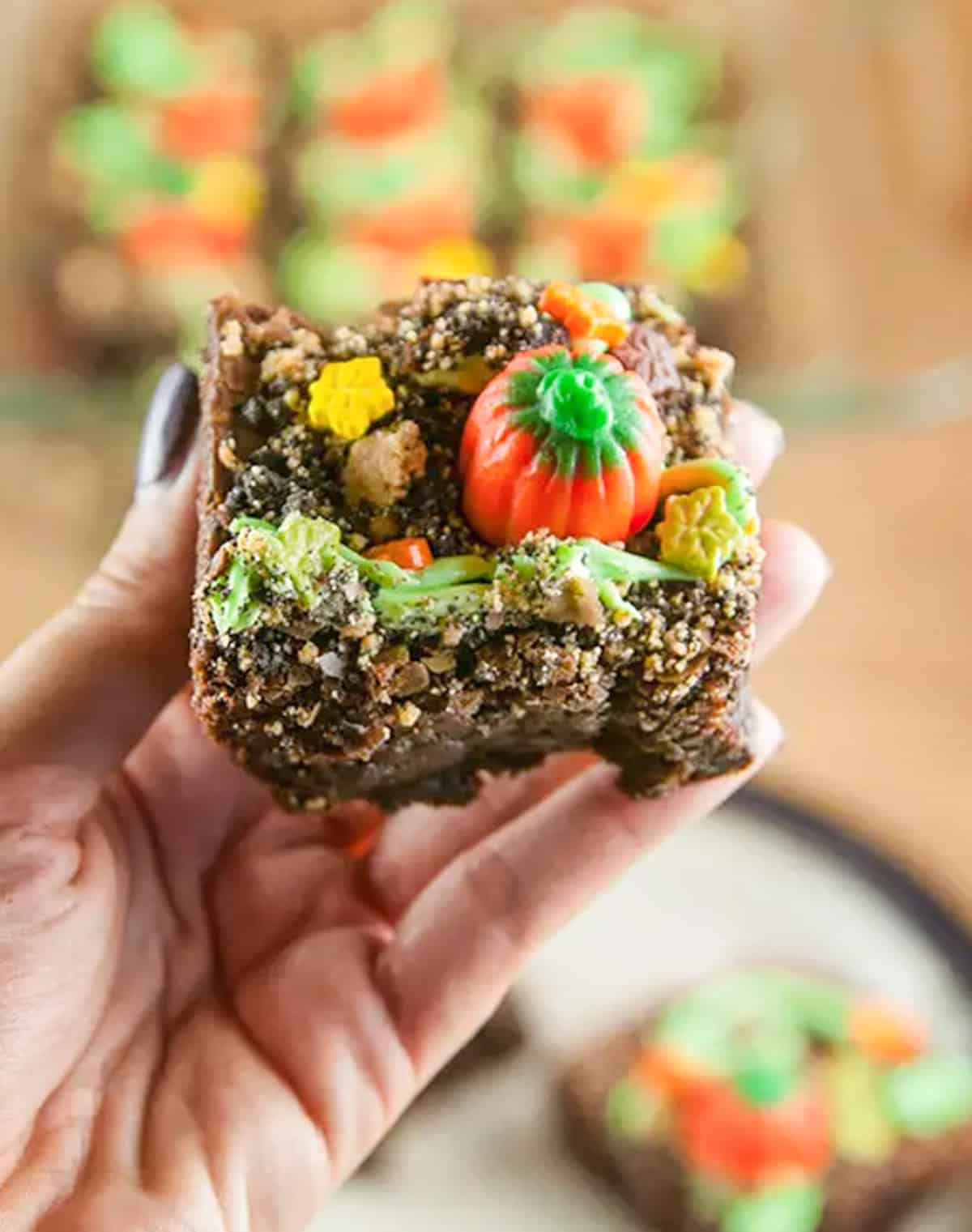 Mummy Brownies
1. Extra spooky, but still super cute, and oh so fudge-y Mummy Brownies. The perfect October/Halloween night treat!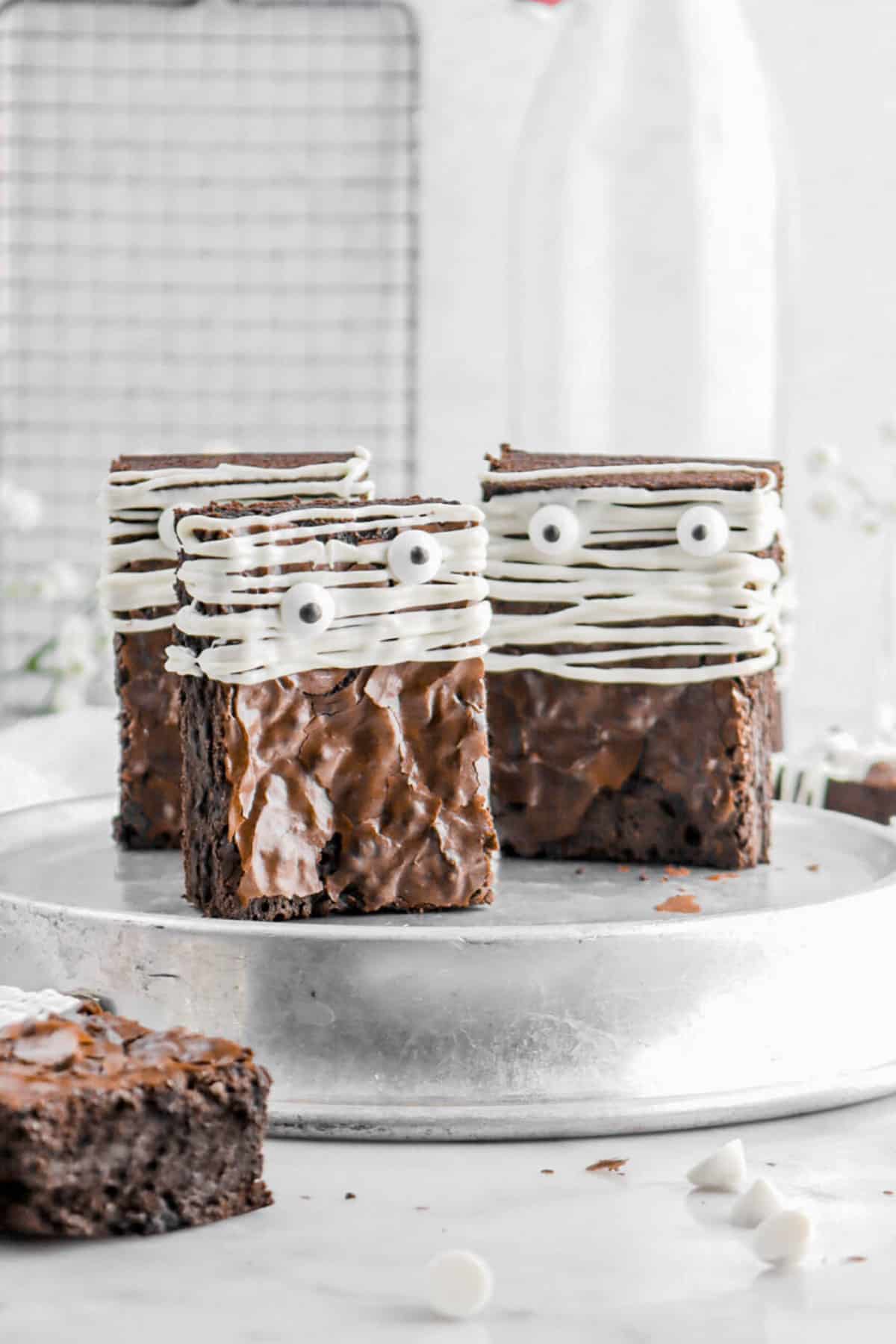 2. These Halloween Mummy Brownies are spooky and delicious! Even better, these little monsters are incredibly easy to make!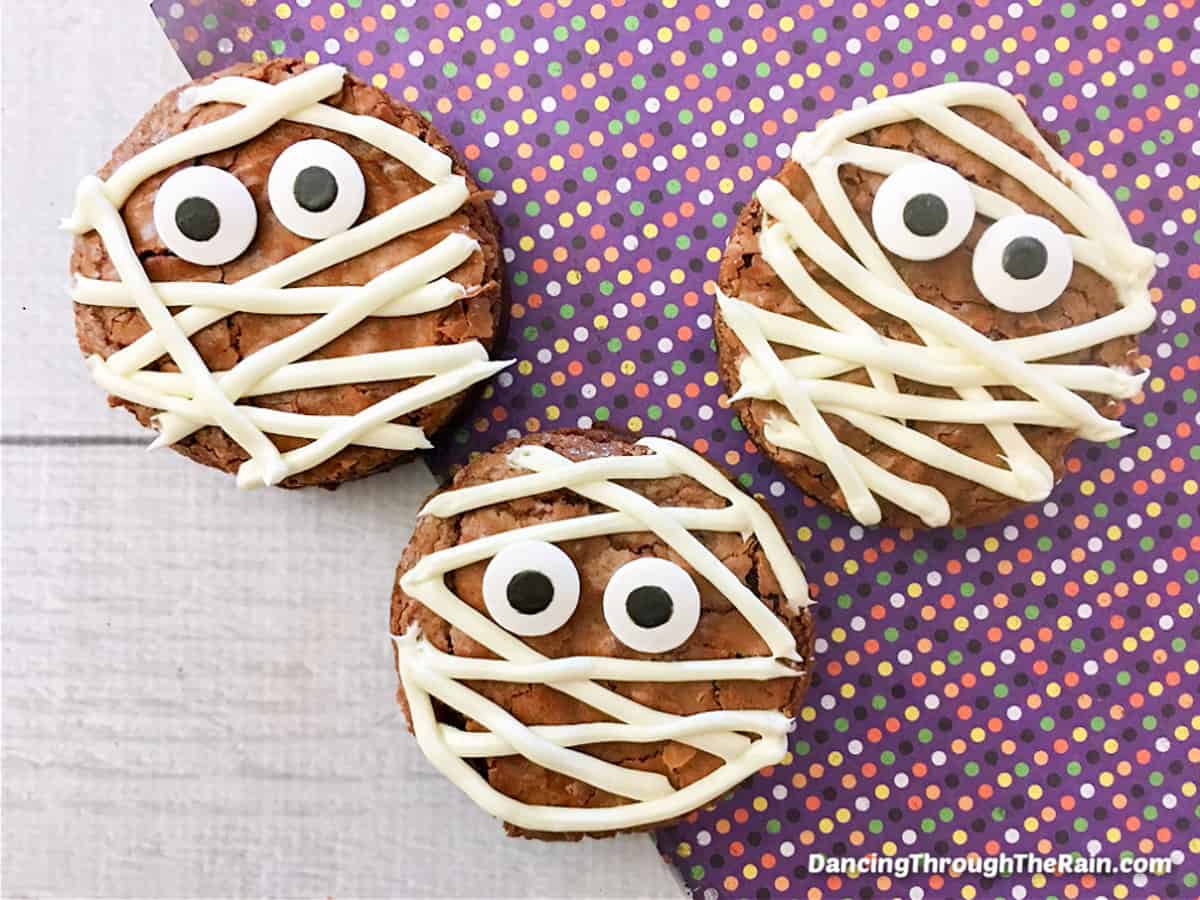 3. If you're looking for a Halloween-themed dessert that will be a hit everywhere, look no further than these homemade chocolate mummy brownies.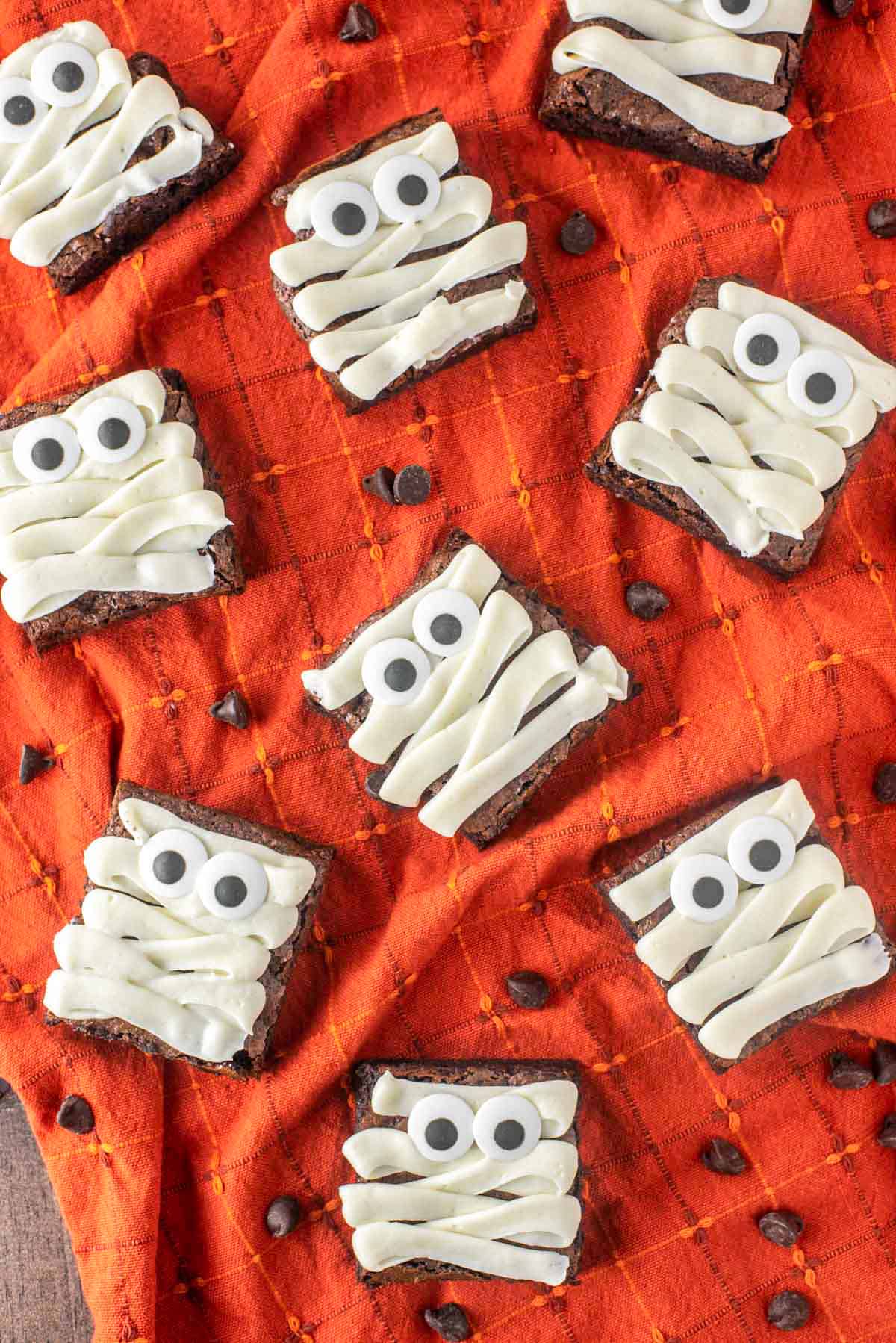 4. These brownies are super simple and easy enough that the kids can help make and decorate them. Mummy Brownies are fun, frosted brownies that are absolutely delicious- a must make for any Halloween party.
More Monsters and Spoooooky Creations!
1. Spiderweb brownies are super easy and a really fun way to bring some Halloween flavor to dessert! These are perfect for a party or just a fun night in!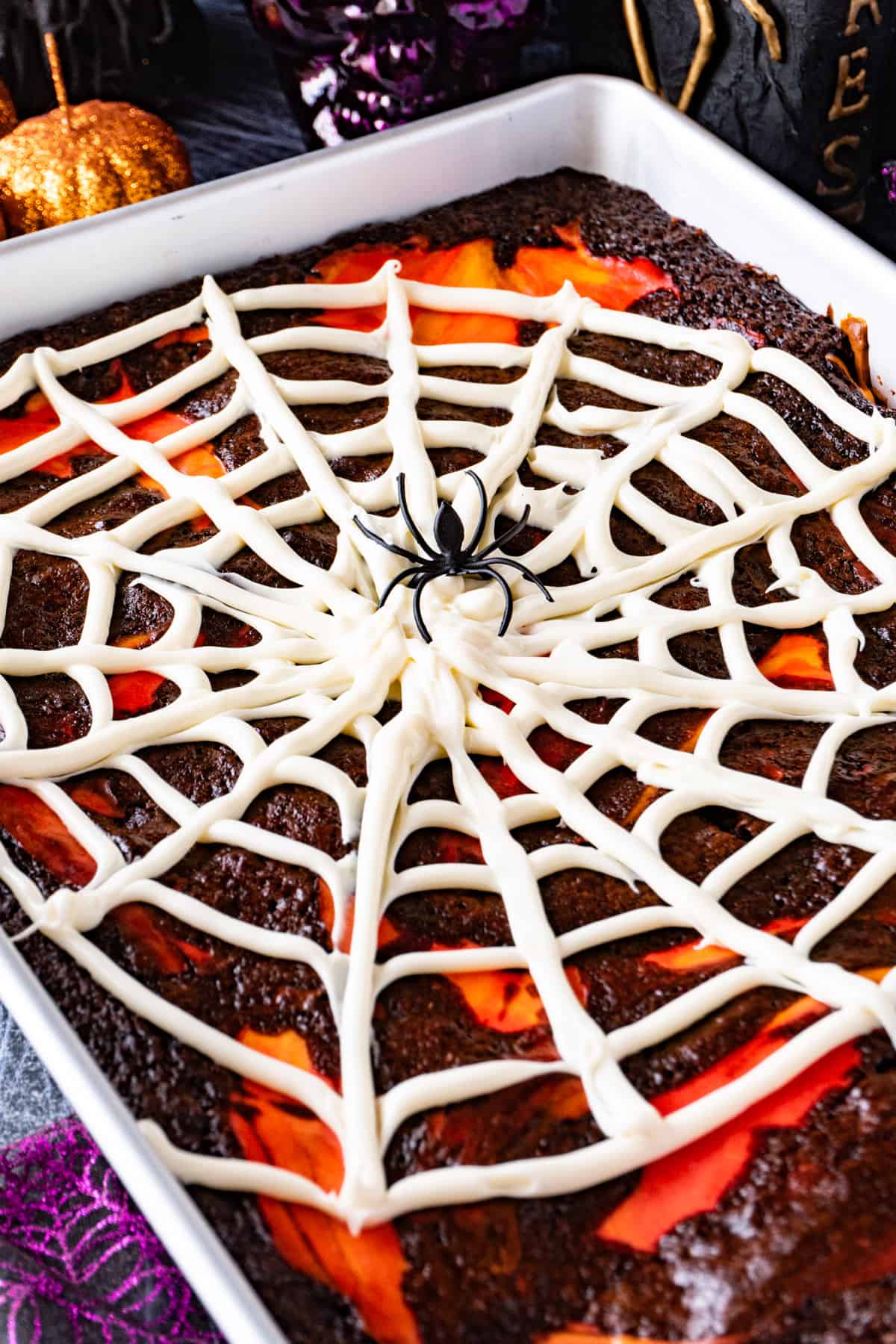 2. These bewitching treats, also known as Hocus Pocus Spellbook Brownies, combine rich chocolate flavor with a touch of magic, creating an irresistible dessert experience.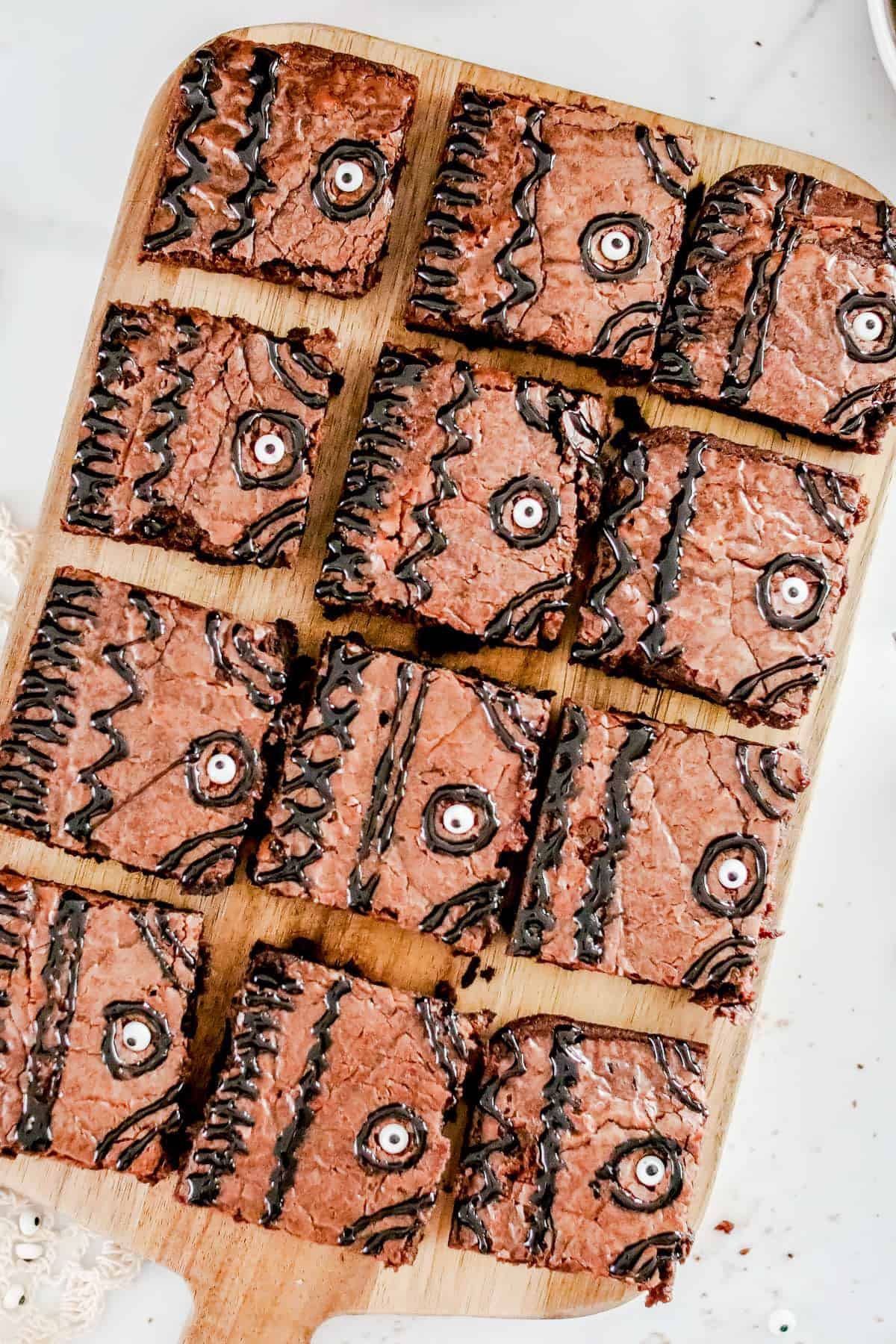 3. These easy Minty Fudge Vampire Brownies are sure to please the kids and adults alike.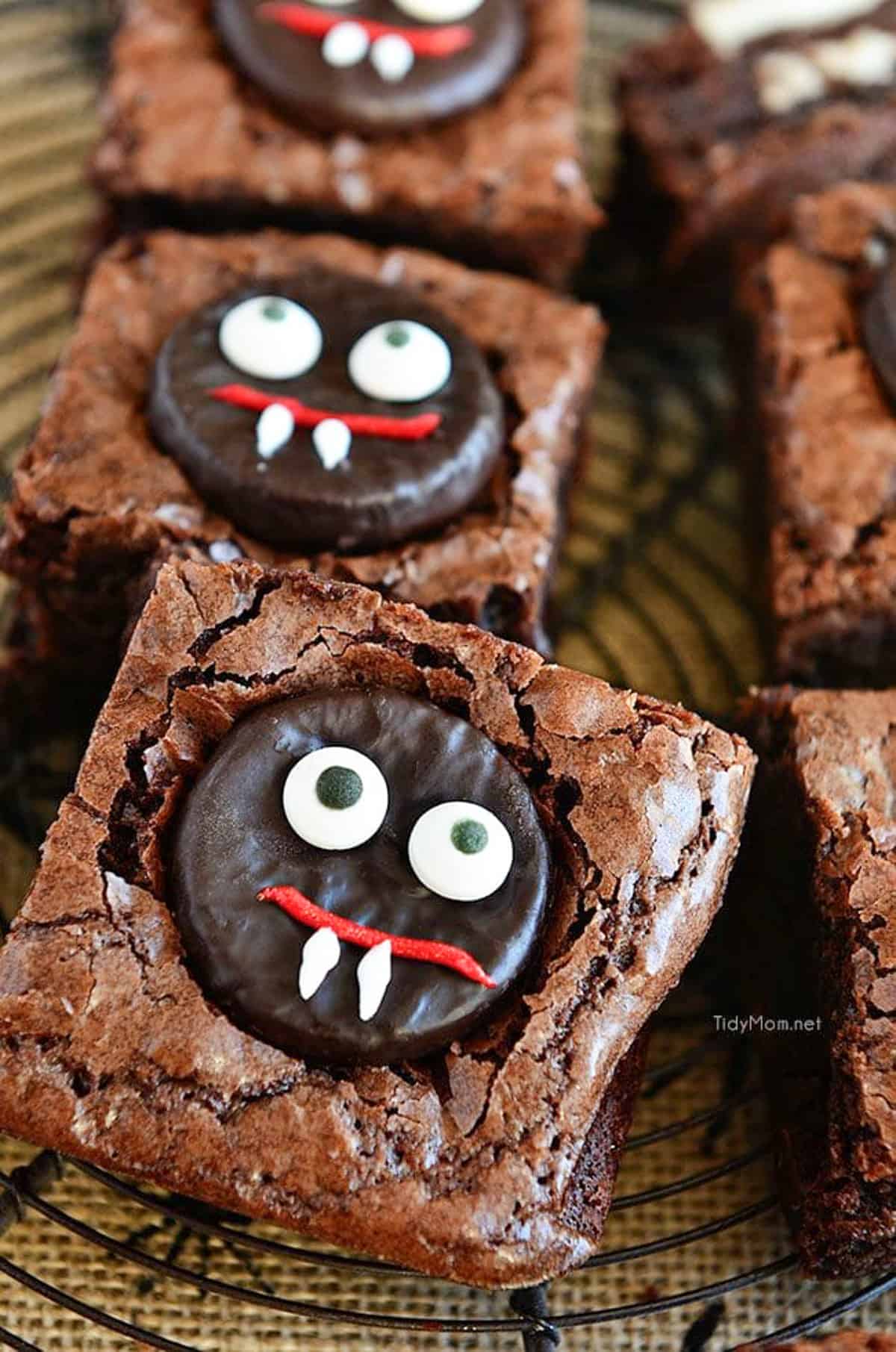 4. Monster Bash Brownies are super fun and easy to make!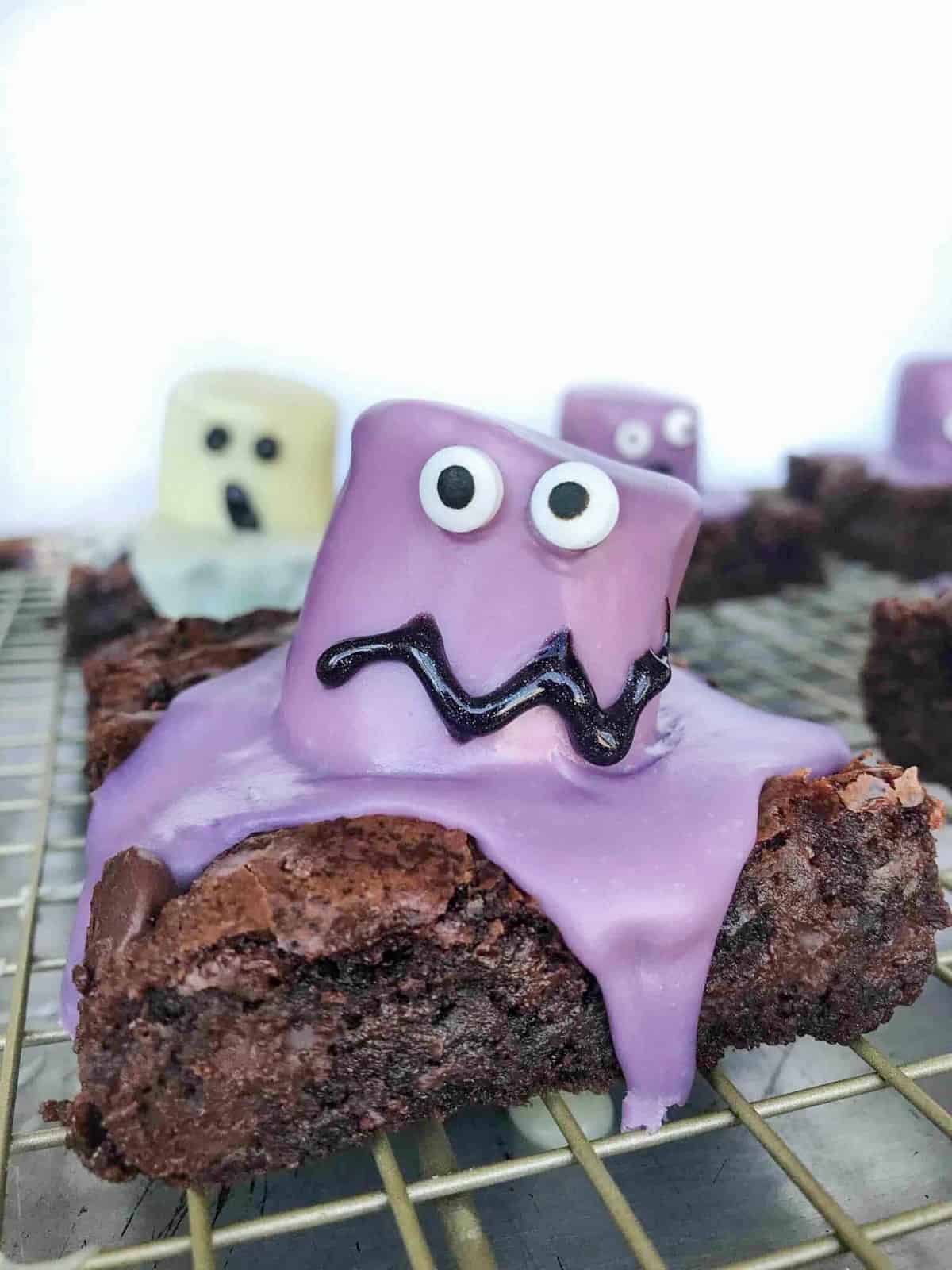 5. Killer Fudge Brownies are stuffed with Three Musketeers, topped with a layer of decadent chocolate ganache and a little Halloween flare.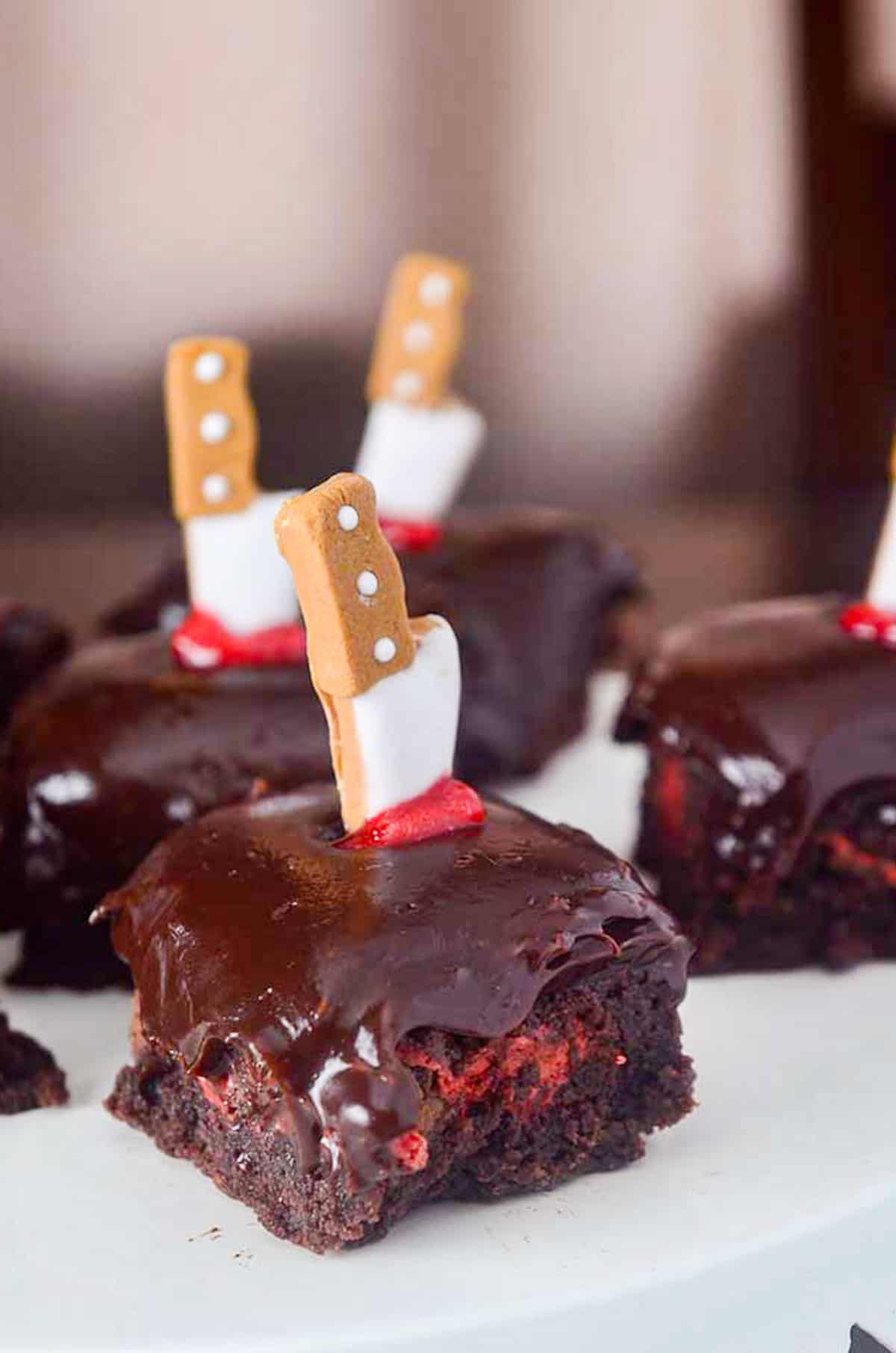 6. Soft fudgey brownies are marbled with matcha tea cheesecake swirls. These easy to bake brownies are perfect to bake with kids, and a great food coloring free Halloween treat!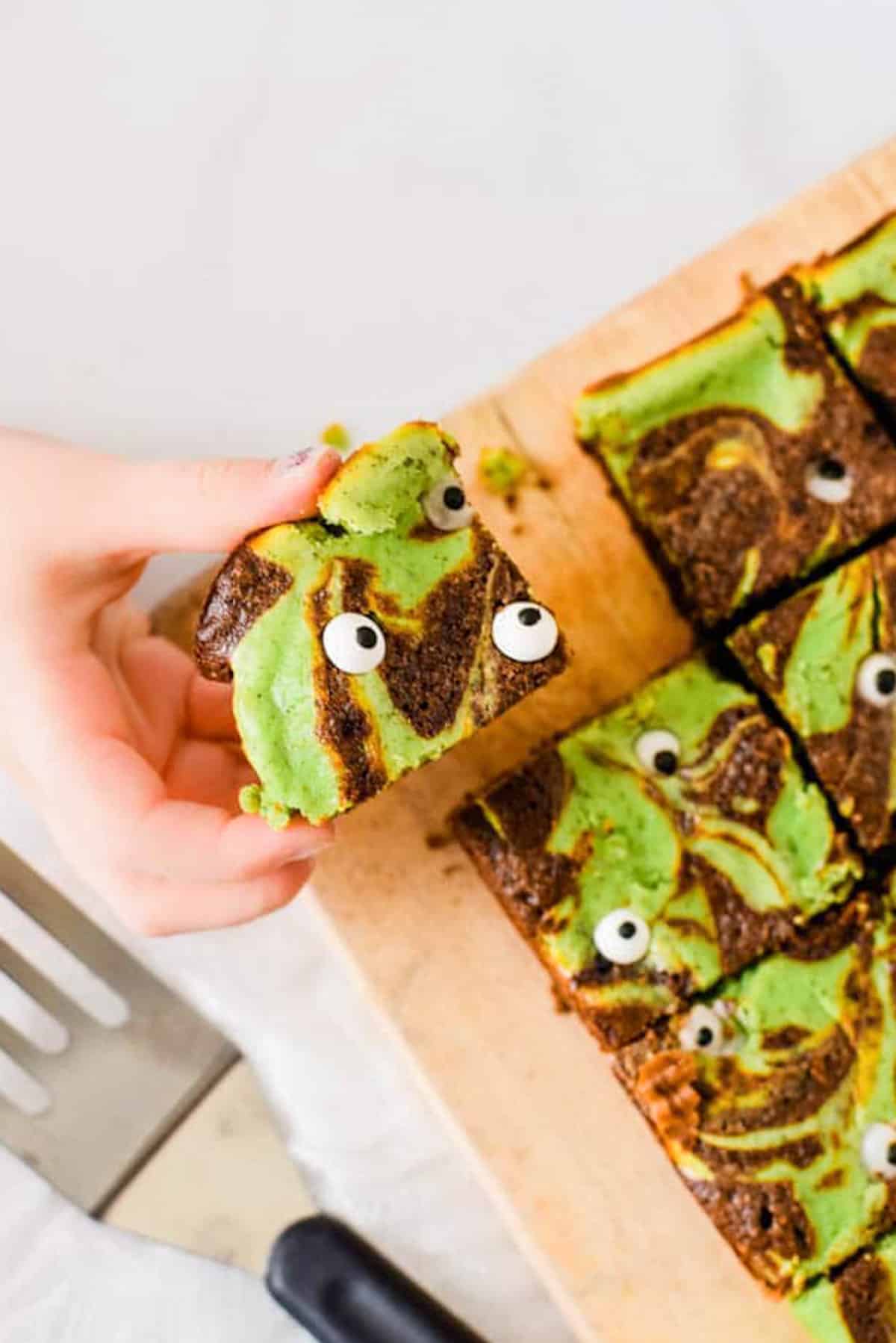 7. These monstrous Halloween brownies are every bit as easy as they are spooky. And with just a few store bought ingredients, you can whip up this frightful treat in just 20 minutes.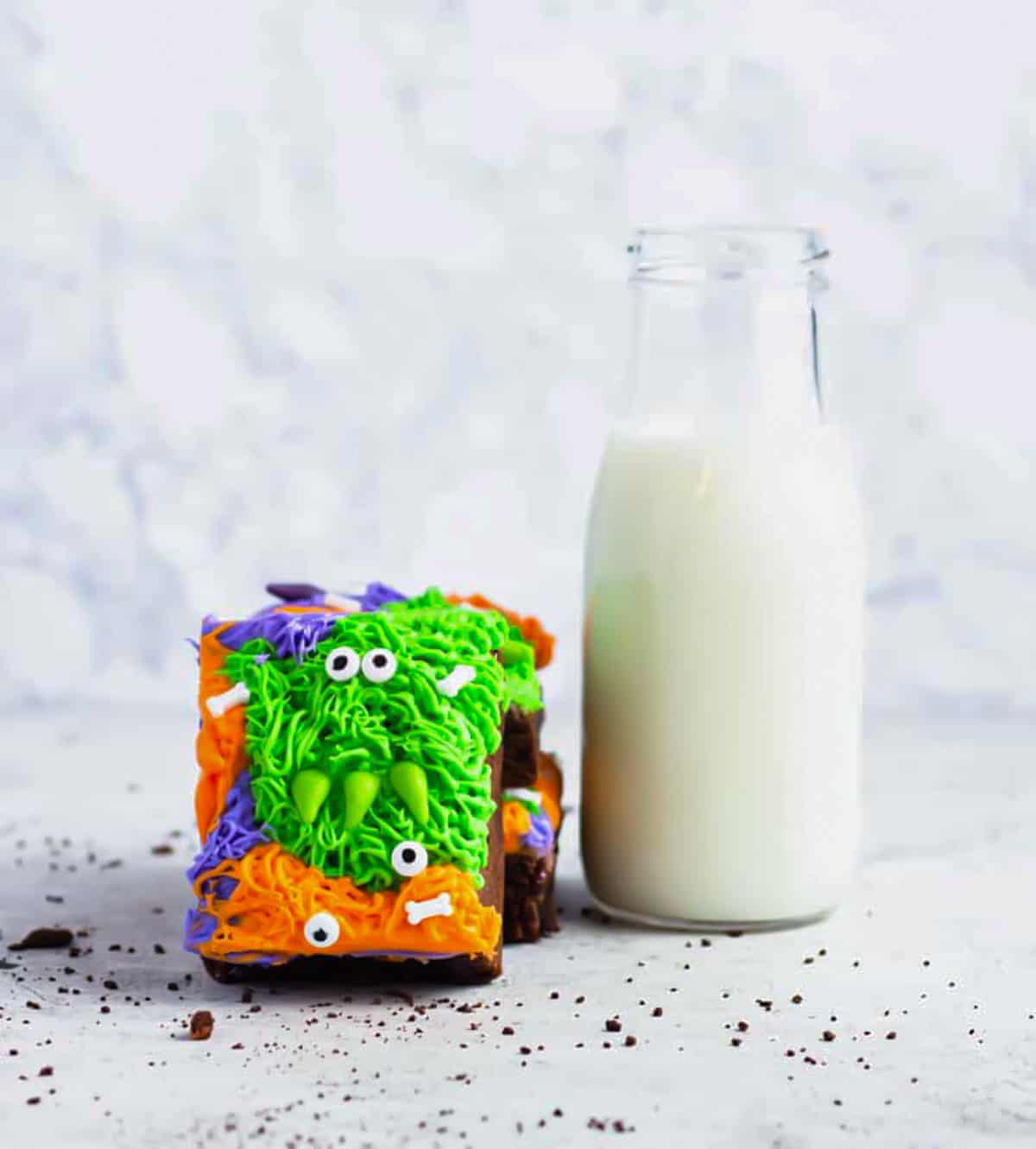 8. A fun and spooky Halloween brownie that will catch your eye!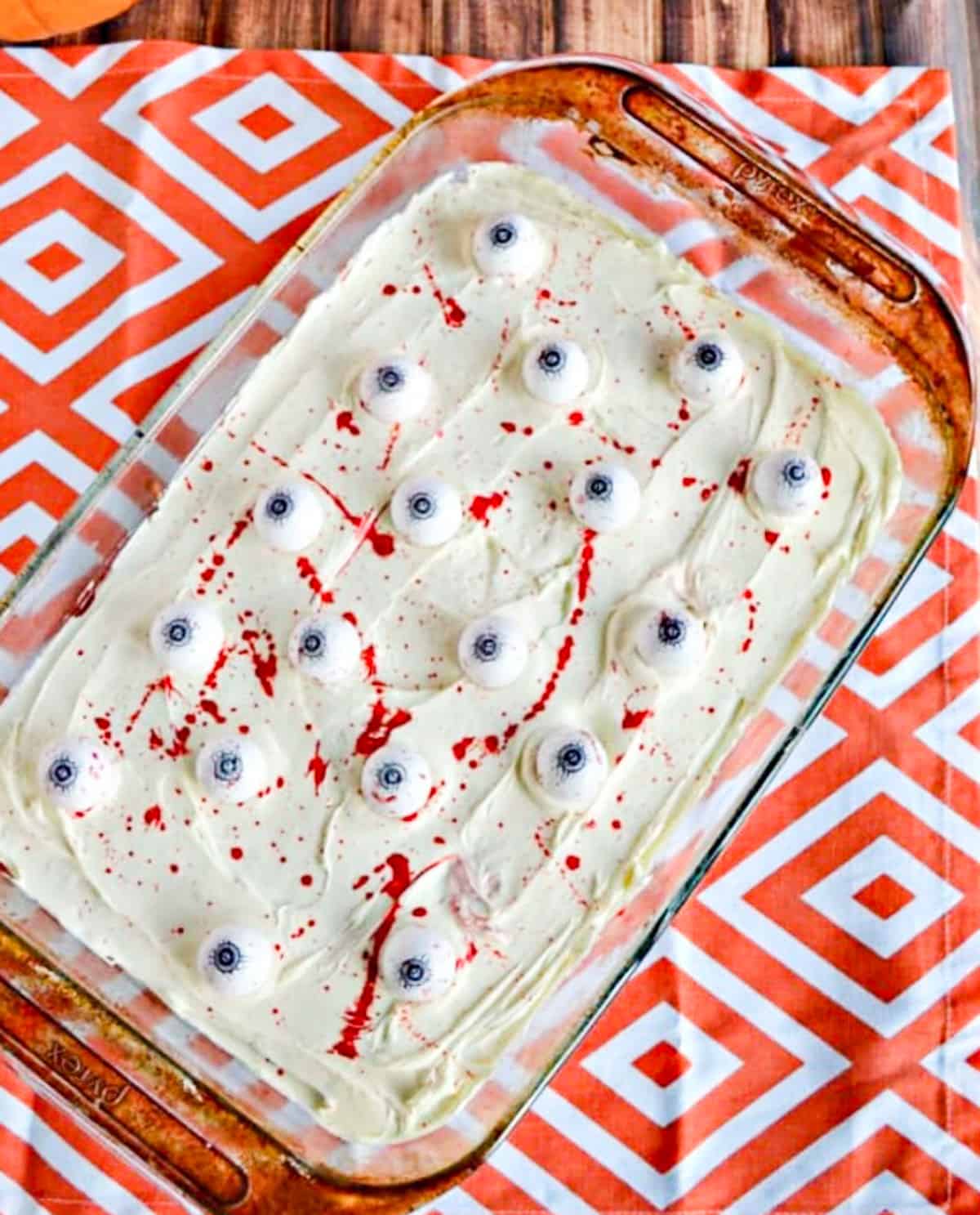 9. Extra fudgy chocolate brownies are topped with delicious cream cheese frosting in spooky, vibrant shades and finished with a scattering of candy eyes. Eat them before they eat you!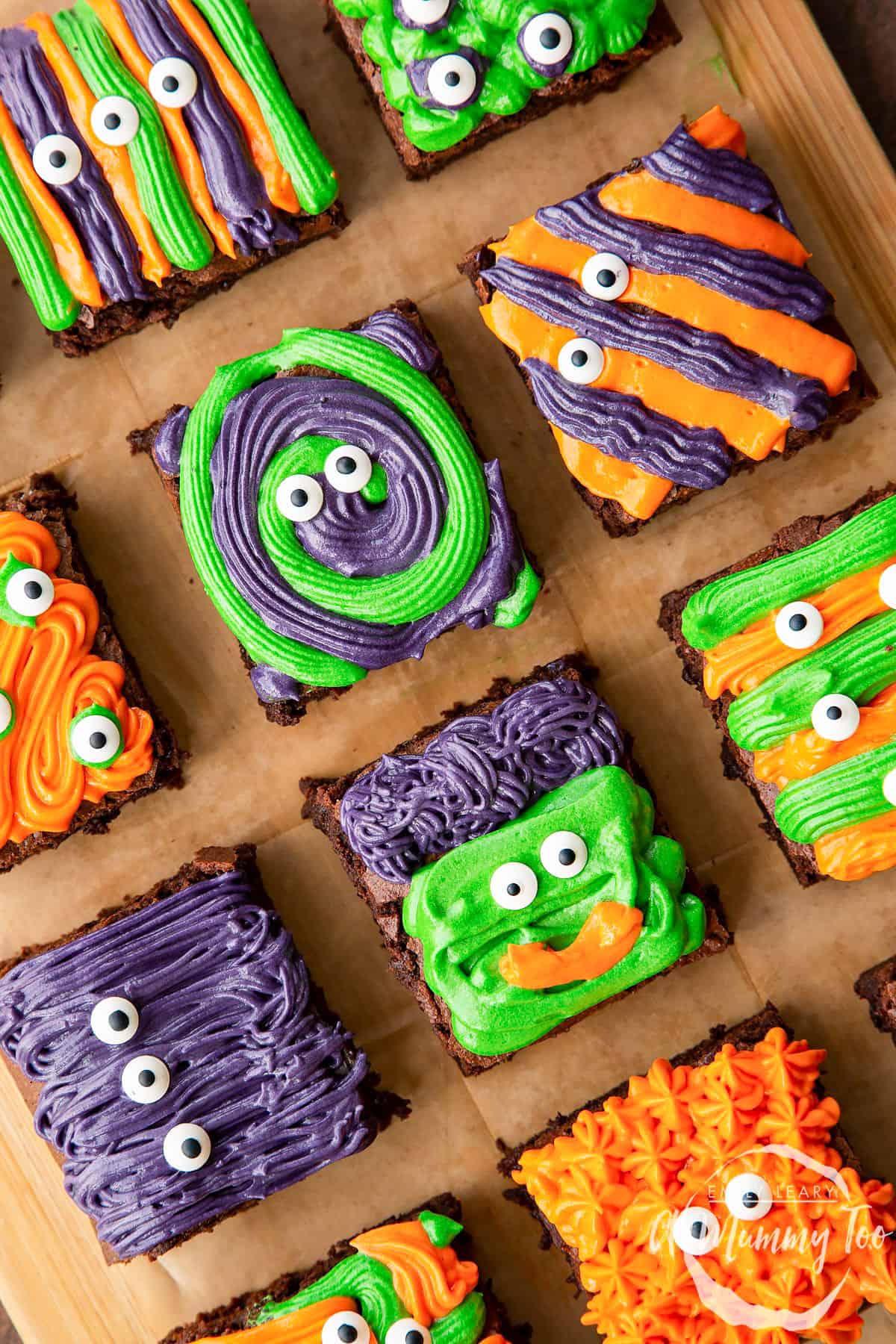 10. Fudgy, frosting covered Halloween brownies with monster eyes like these Monster Brownies are delicious & so much fun. Great Halloween treats for all ages.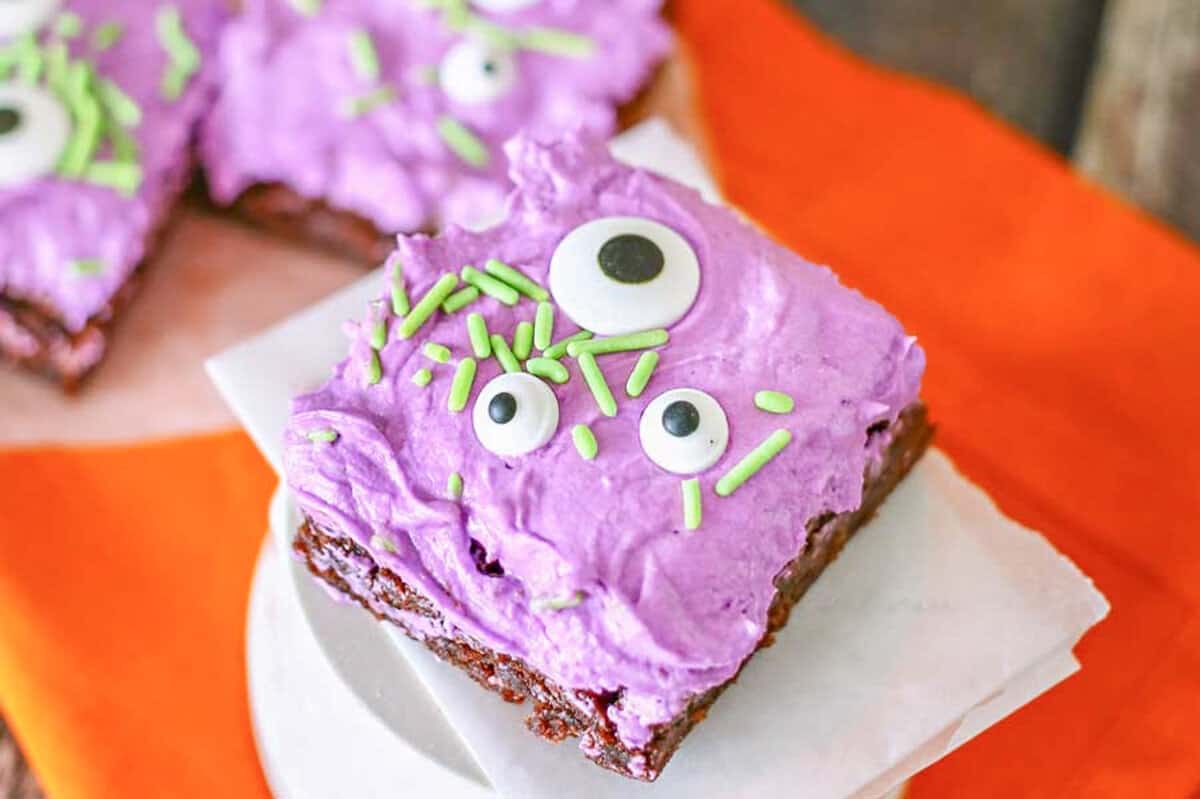 11. Turn a store-bought brownie mix into the coolest Day of the Dead dessert.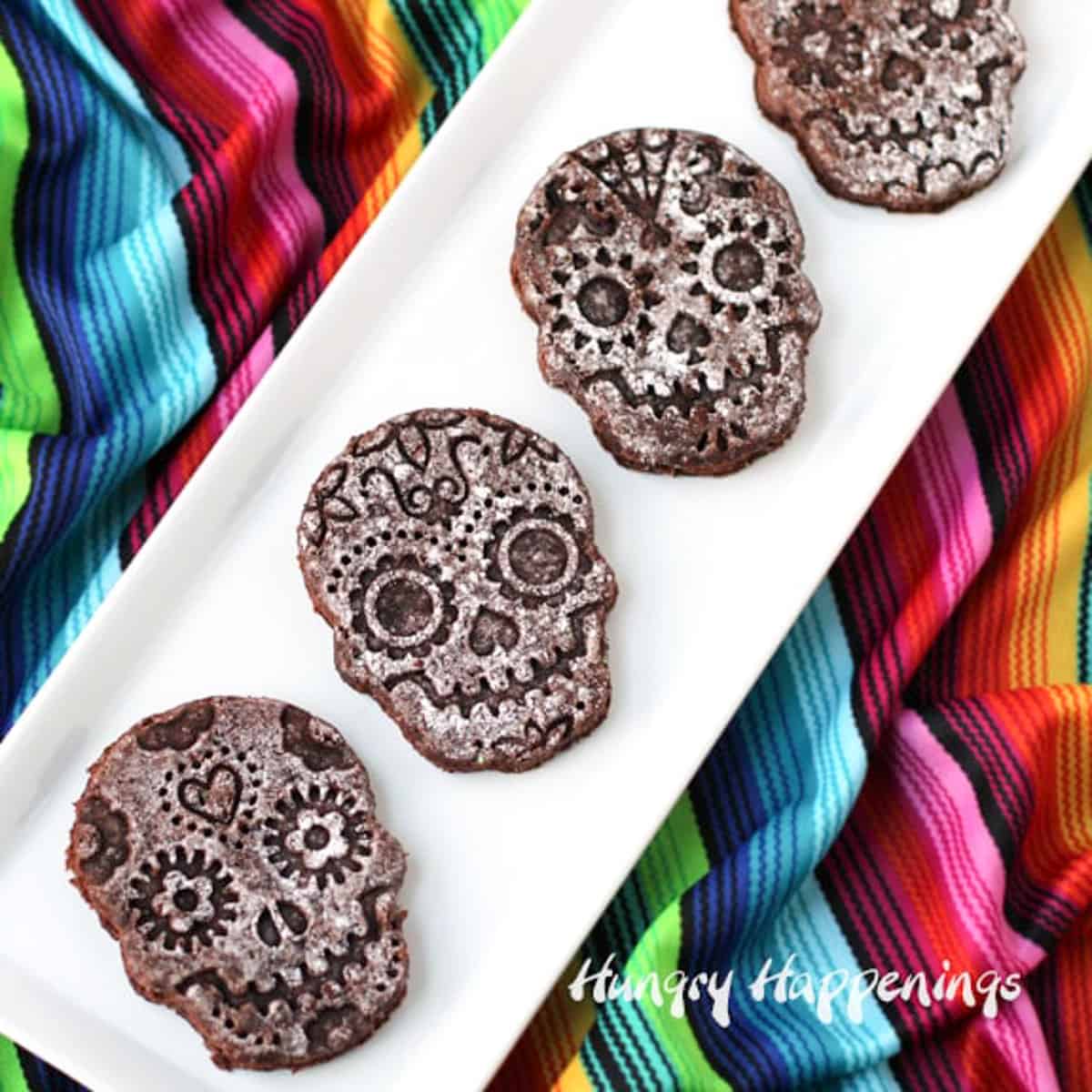 12. Monster cookie bars are thick, chewy, and loaded with peanut butter, rolled oats, m&m's, and chocolate chips! They taste like soft oatmeal peanut butter cookies and come together in 30 minutes for an easy dessert that's perfect for any occasion.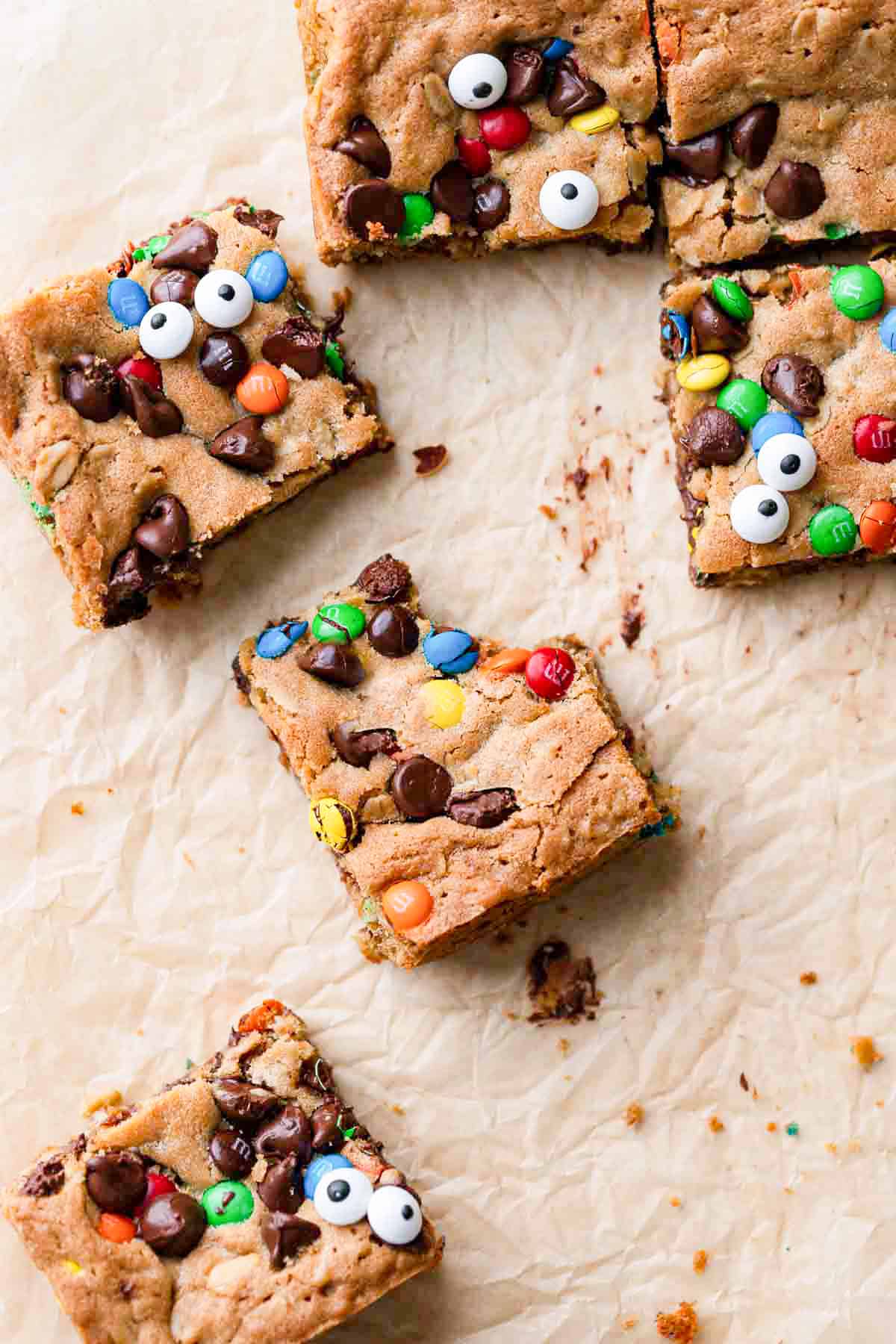 13. These Nightmare Before Christmas Jack Skellington brownies are easy peasy to make and already a favorite dessert at Halloween parties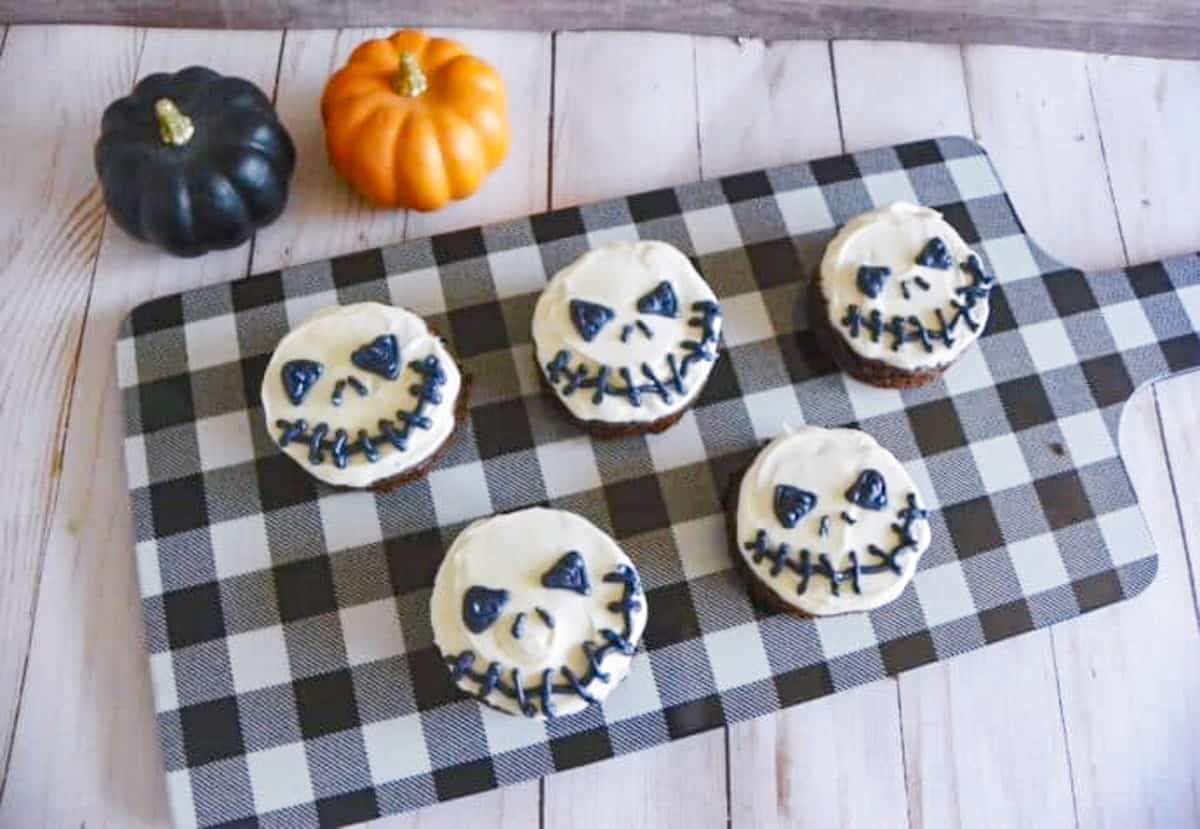 14. These matcha brownies are incredibly moist, have the perfect fudge texture, and are packed with a deep rich matcha flavor and the green is perfect for a ghoulish Halloween!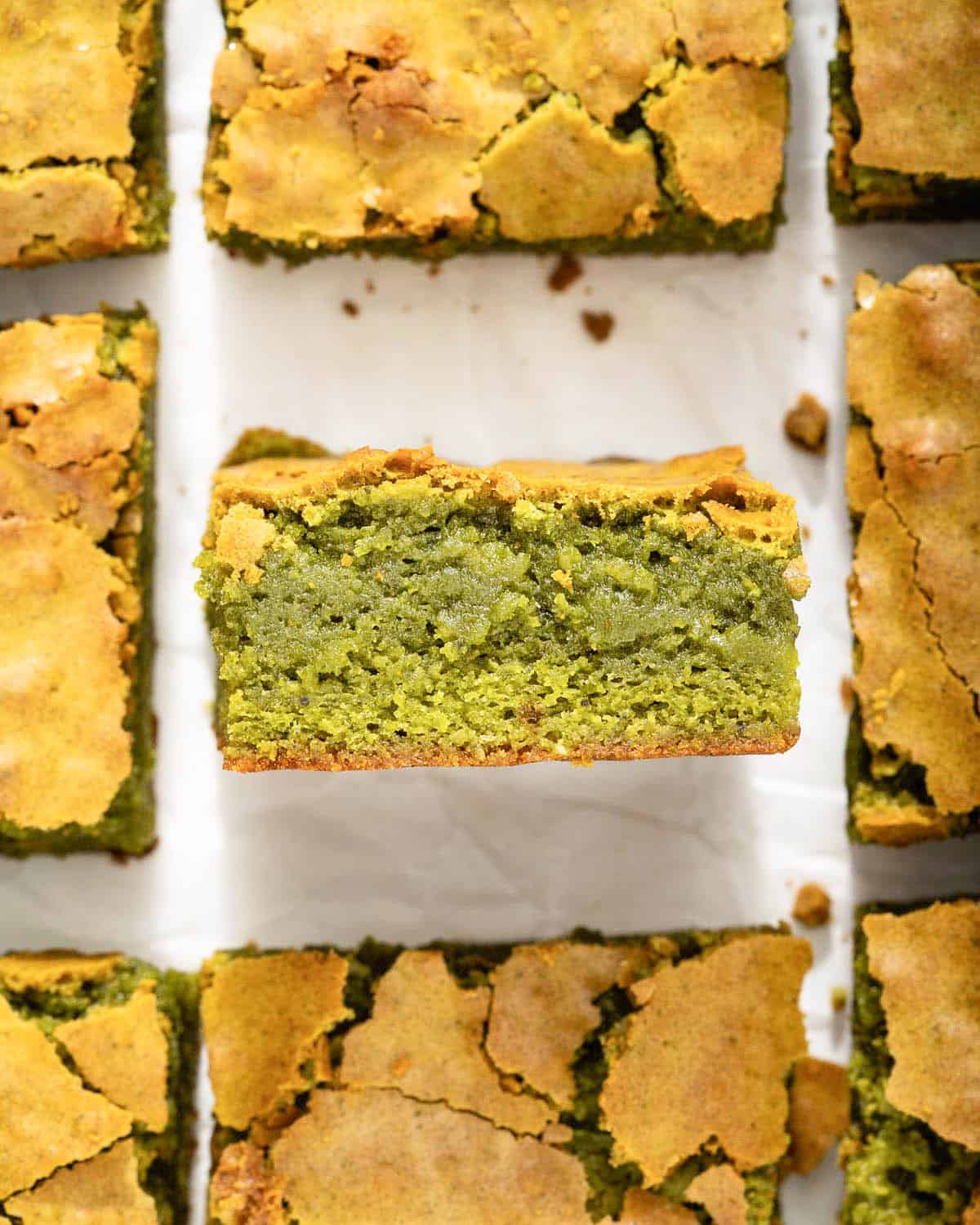 15. These easy and fun spooky brownies for Halloween are perfect for sharing. If you need fast and easy Halloween treats, these brownies are the perfect solution.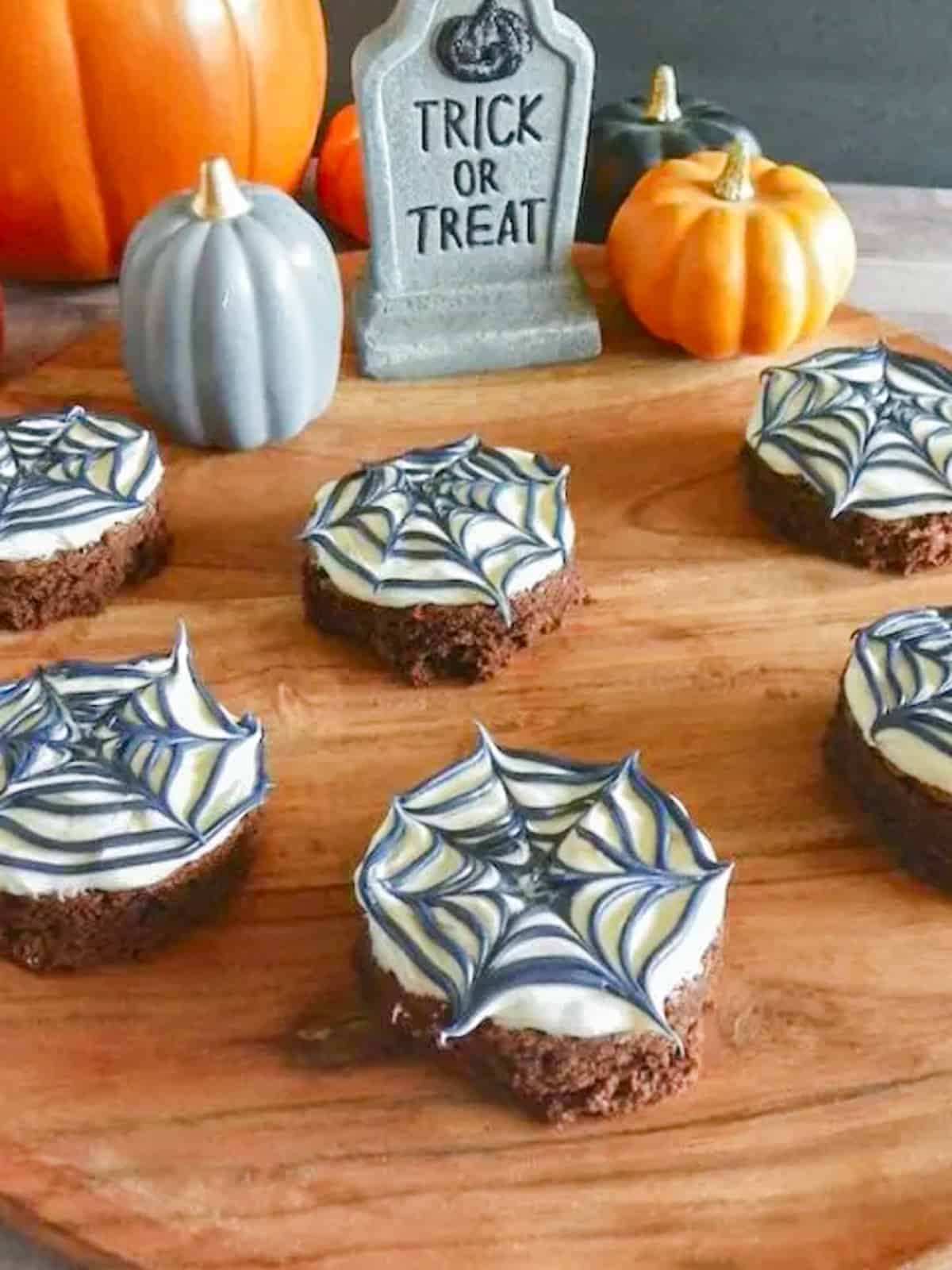 Halloween Candy Filled Brownies
1. Looking for perfect fudgy Halloween brownies recipes to share with family and friends? These delicious brownies are stuffed full of gooey Trick or Treat candy and a spooky cream cheese swirl all on top of a super chocolaty brownie.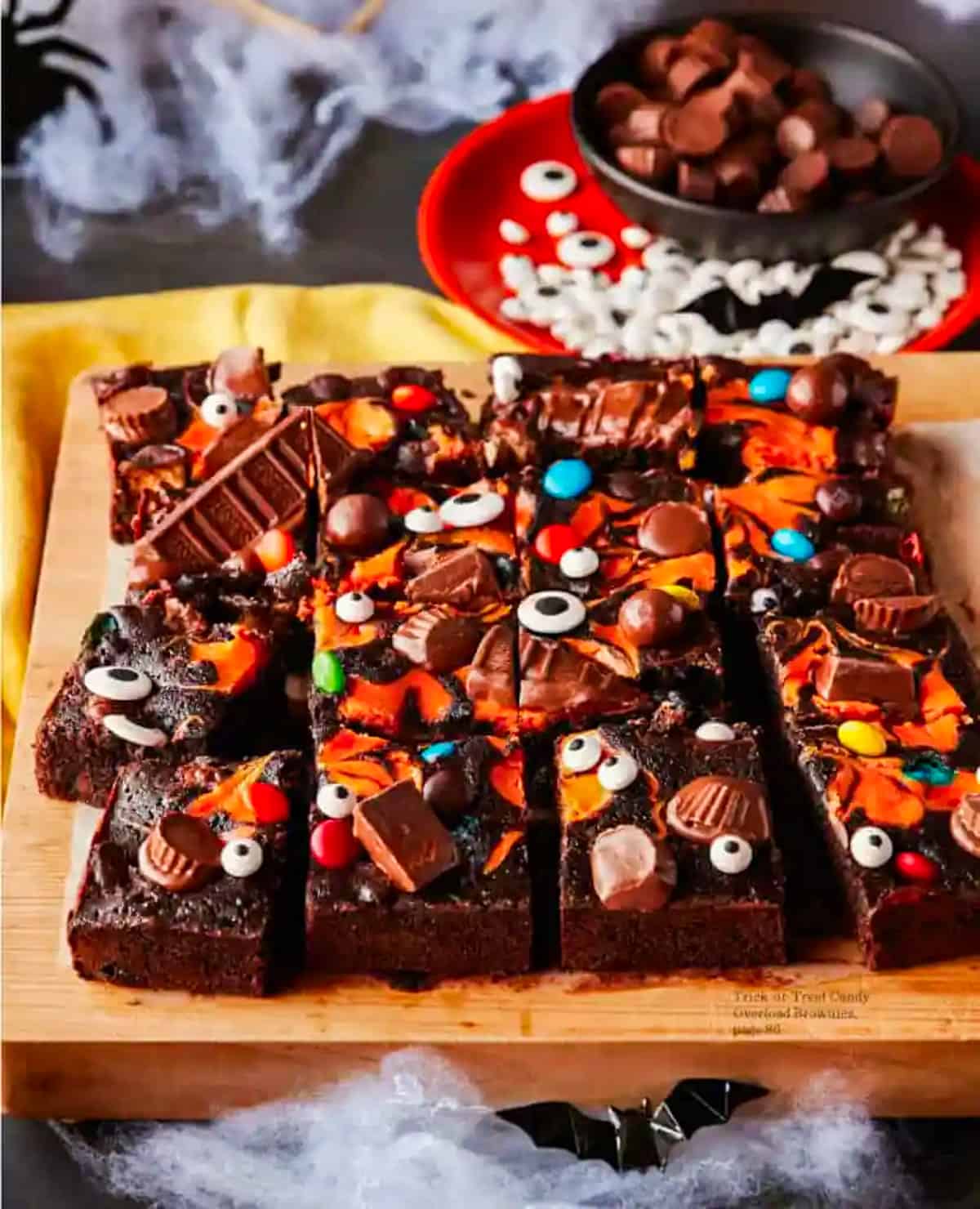 2. These yummy, ultimate Trash Brownies are the kind of 'party' brownies you'll want to indulge with all the sweet and salty goodies included for your spooky Halloween bash & Fall festivities!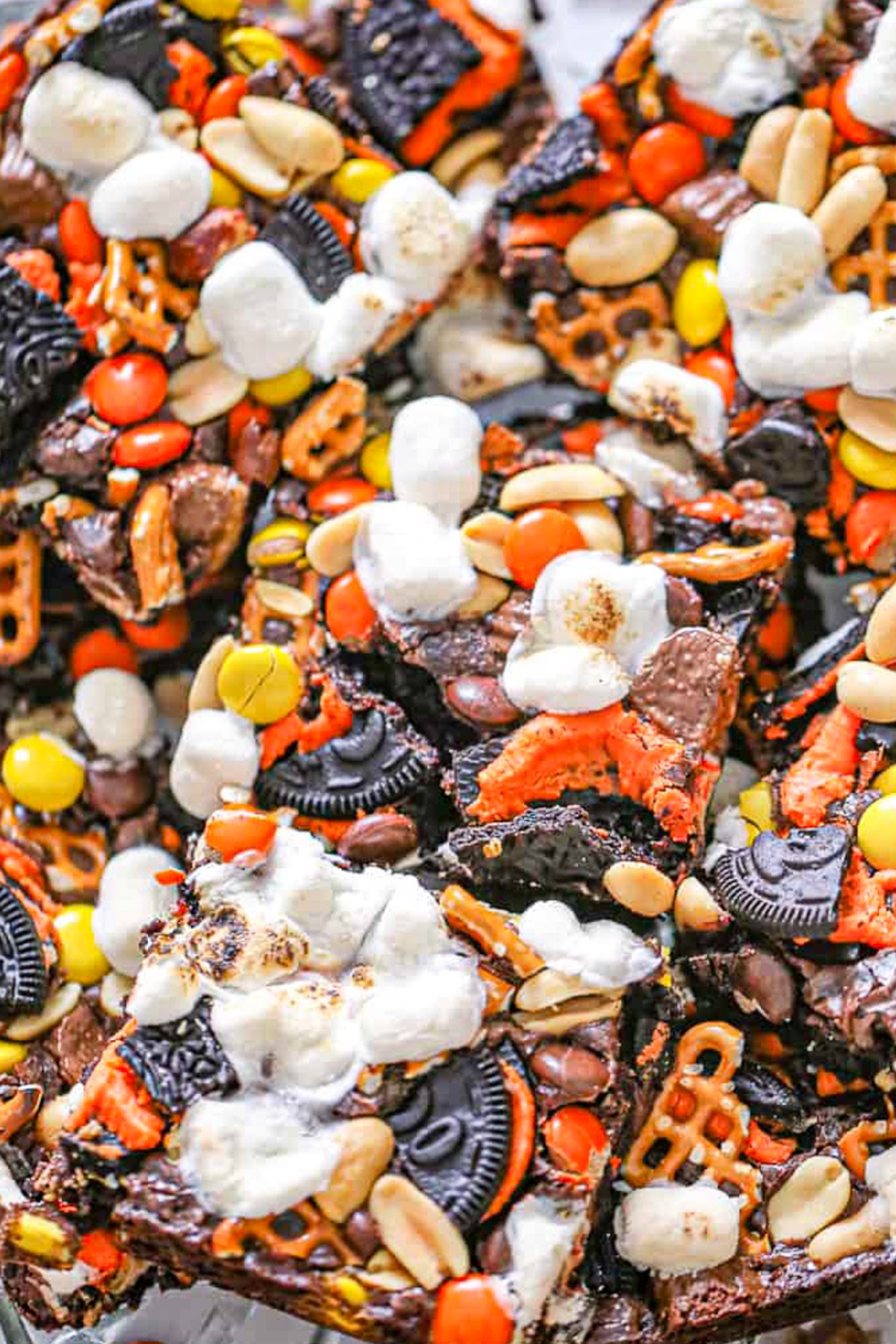 3. These brownie truffles are so easy to make, decorated for Halloween, and really tasty!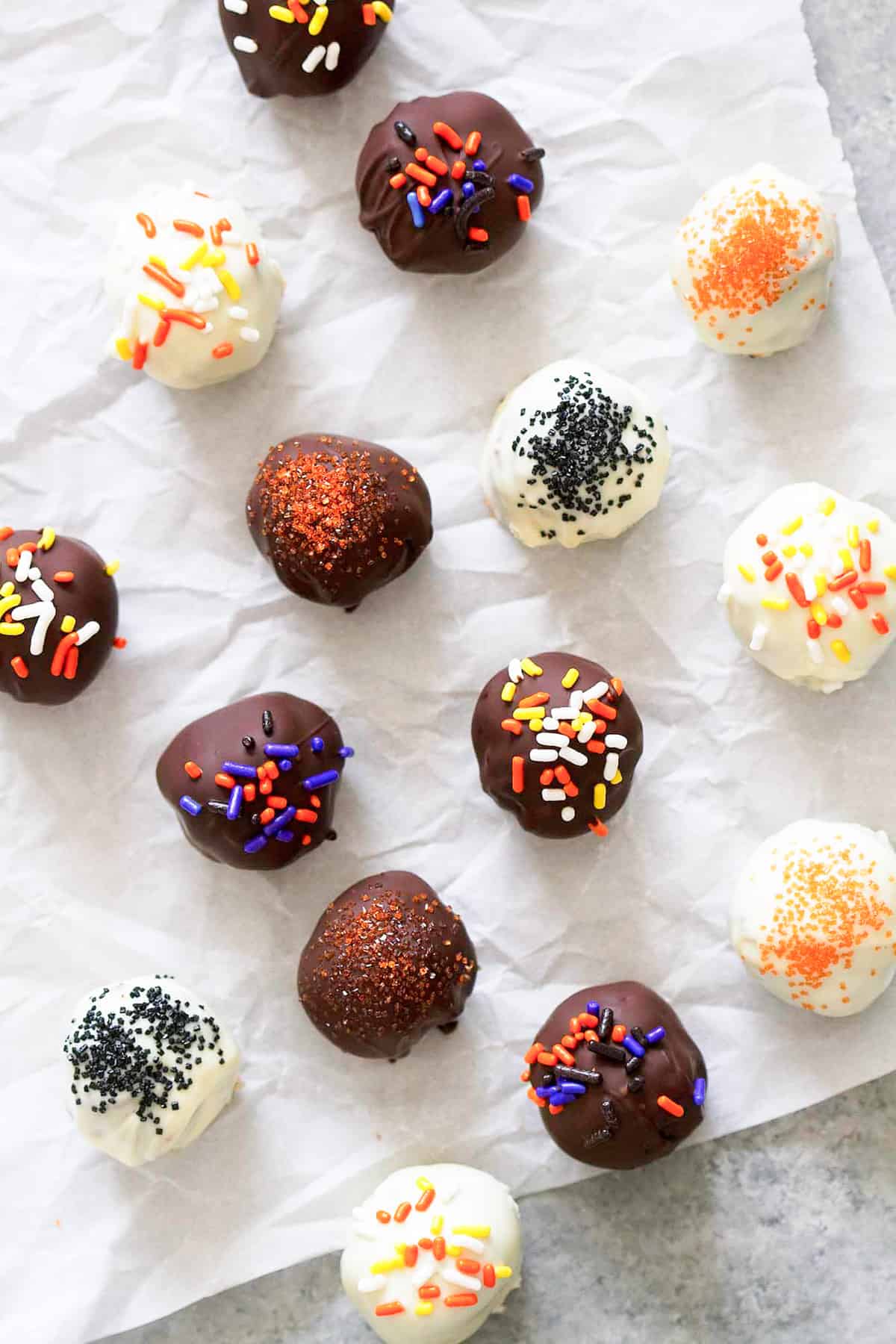 4. Put that Halloween bounty to better use in a fun dessert recipe, Raid-Your-Kids' Halloween Candy Brownies.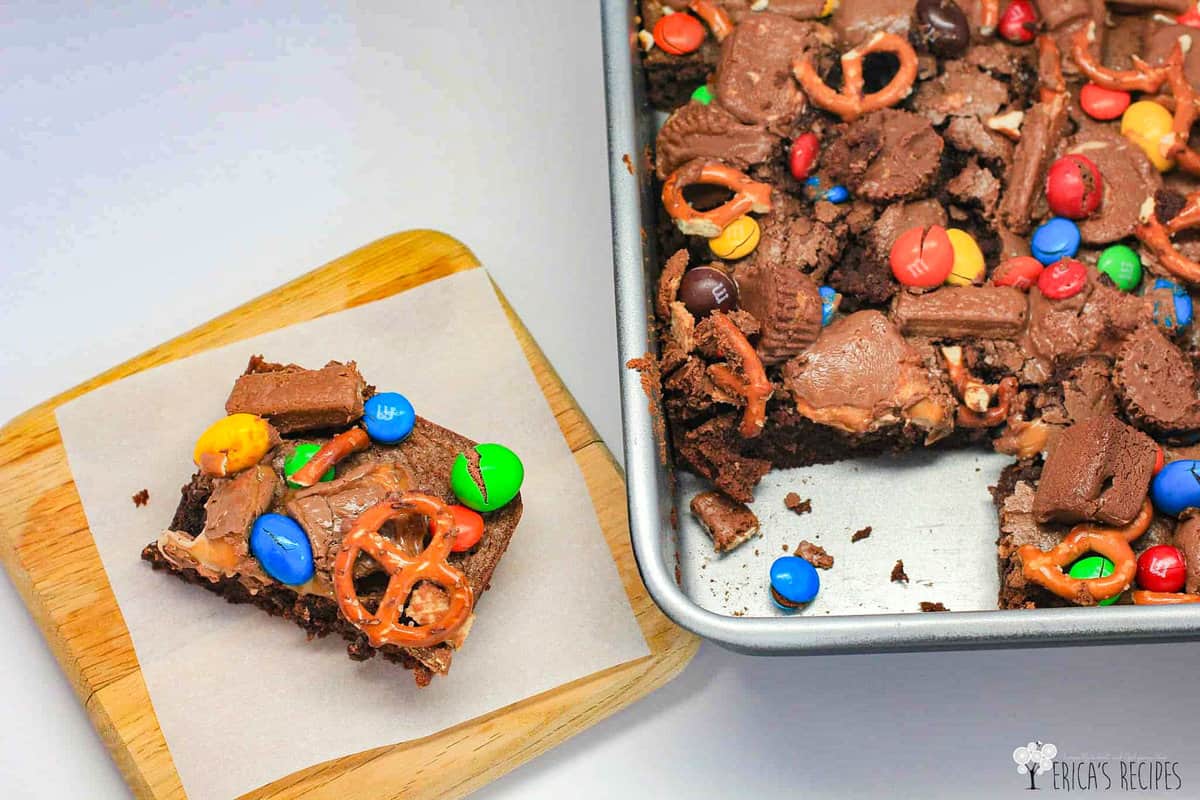 5. These Halloween Peanut Butter M&M Brownies are a sweet and festive treat. They are soft, chewy, & delicious. Fudgy chocolate meets peanut butter m&ms .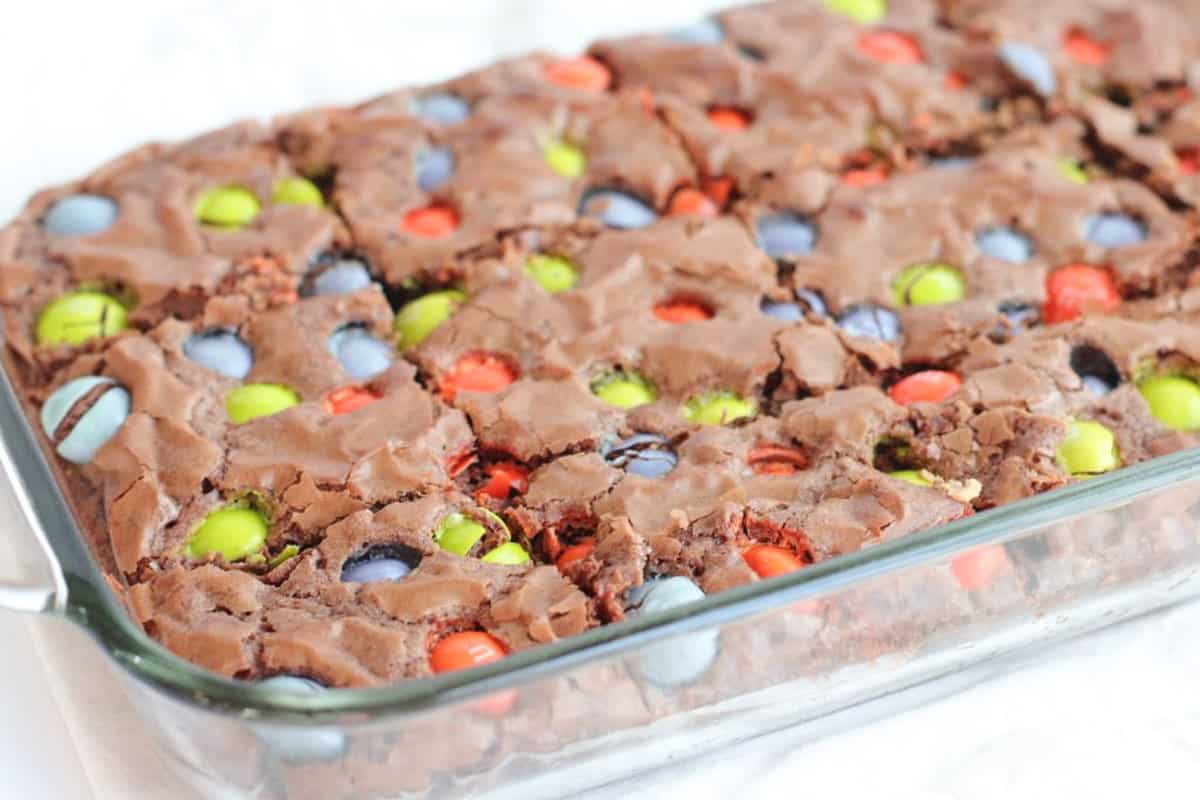 Pumpkin Brownies
1. These pumpkin brownies are pure decadence! They are the perfect combination between fudge brownies and pumpkin pie.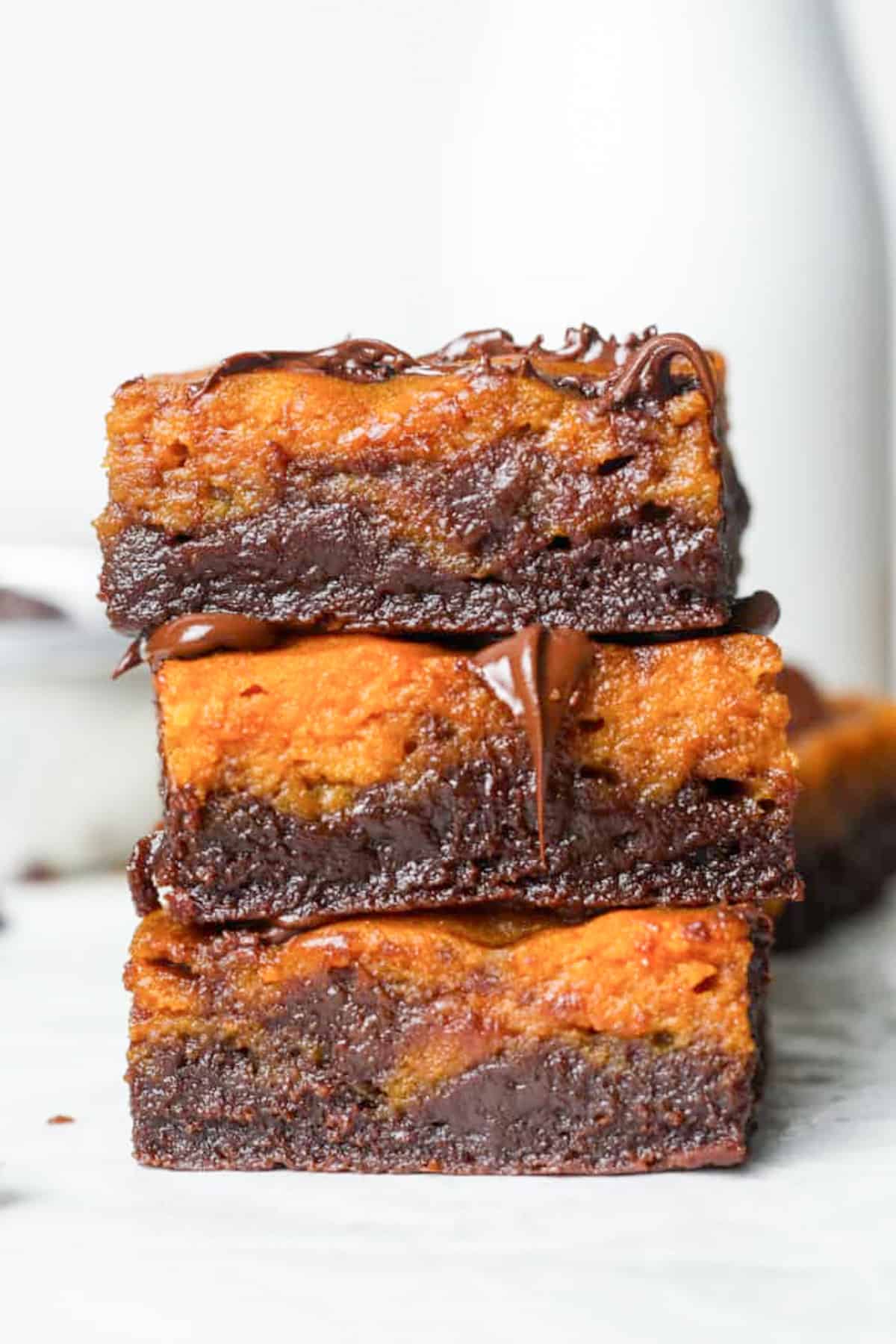 2. Soft, fudgy Pumpkin Brownies deliciously blend rich, dark chocolate and warming pumpkin spice. As an added bonus, this flourless brownie recipe is naturally gluten free!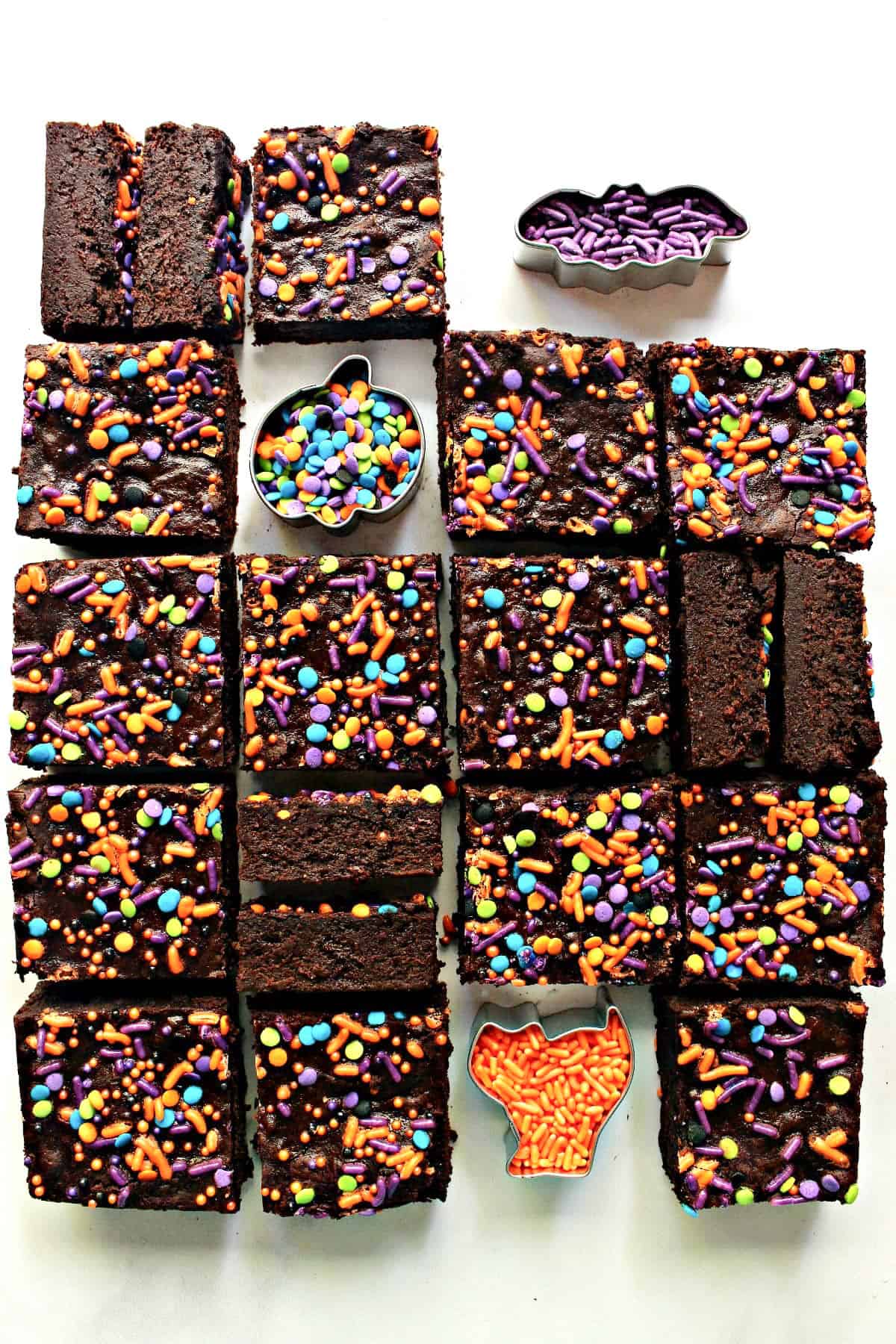 3. These delicious chewy pumpkin blondies are a wonderful fall dessert. Pumpkin flavor combines with a fantastic chewy, brownie like texture that is irresistible.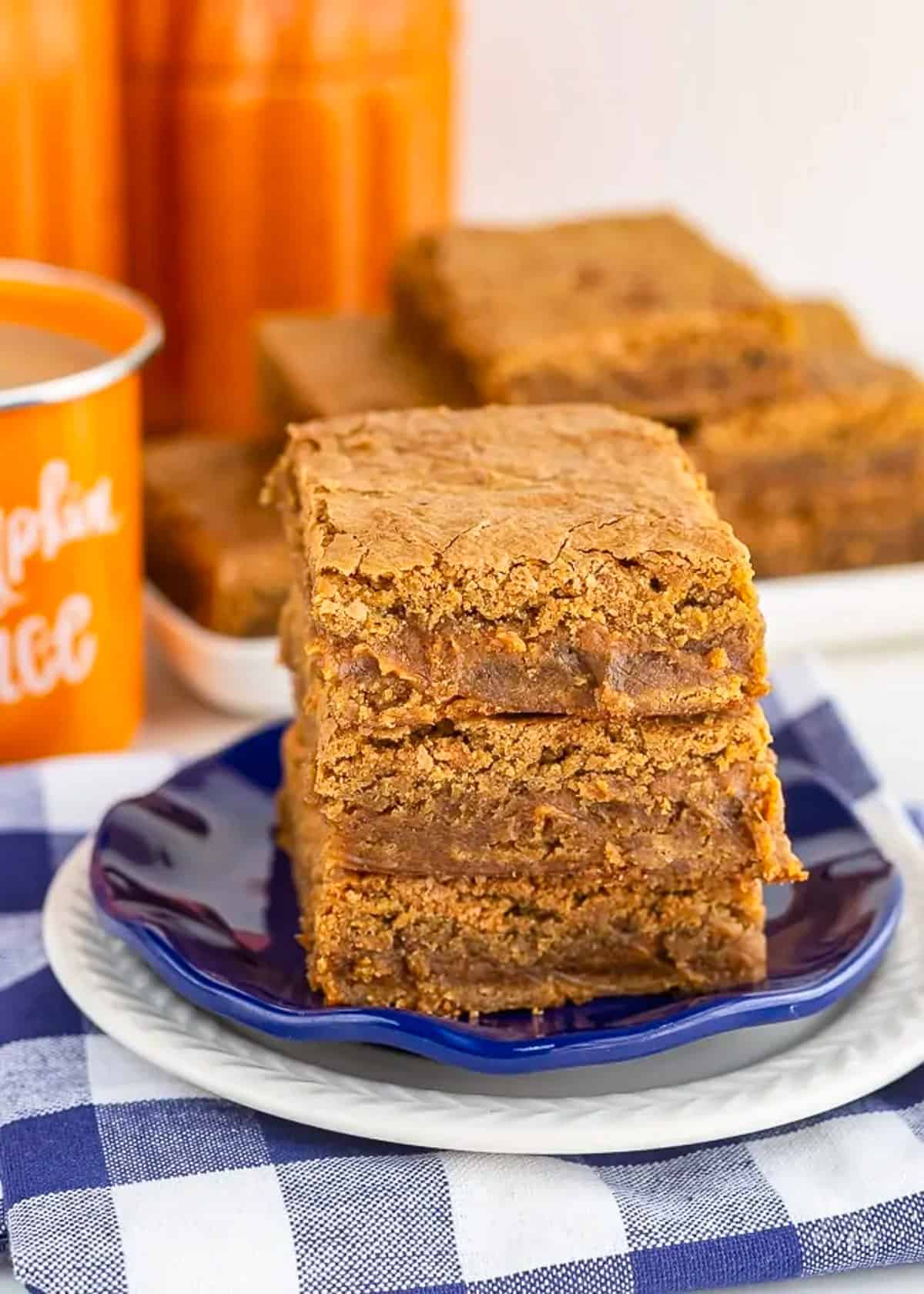 4. A dairy-free brownie mashup of two favorite desserts – rich, fudgy brownies and creamy pumpkin pie!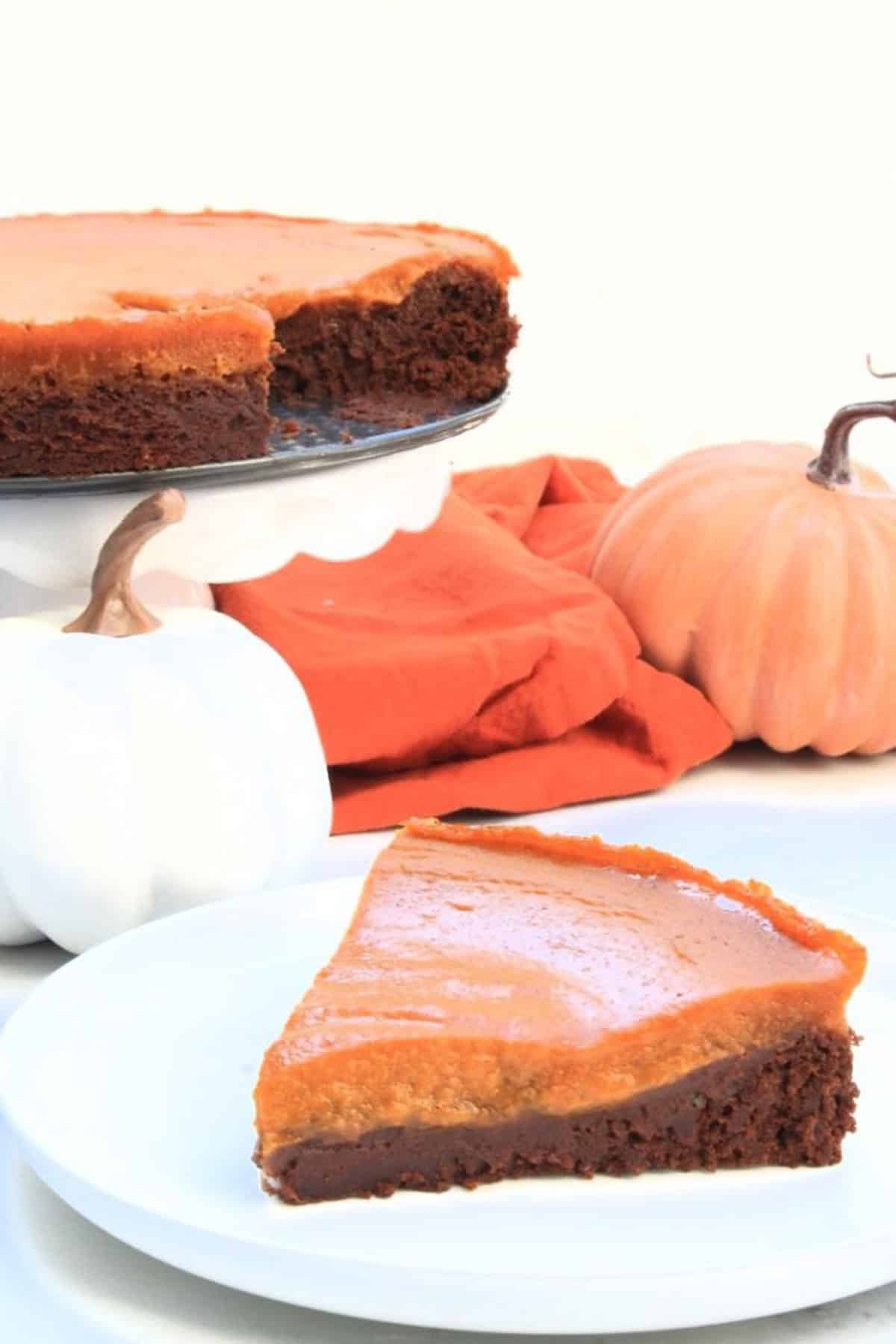 5. These brownies have the delicious flavor of pumpkin combined with chocolate in rich, chewy, fudgy chocolatey brownie form. These amazing a fabulous Halloween dessert!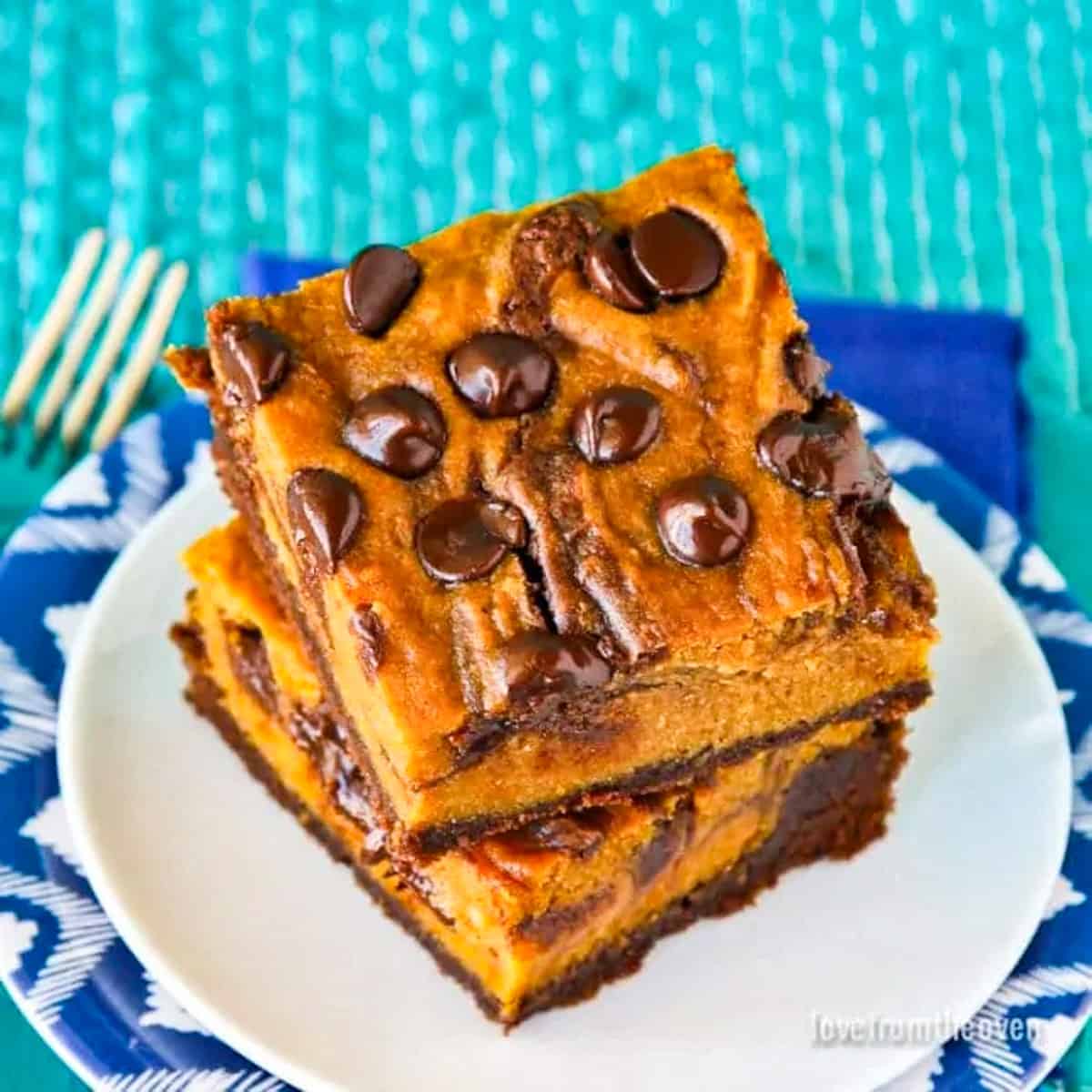 6. These pumpkin swirl brownies are decadently sinful and completely irresistible. Creamy pumpkin filling is swirled with chocolate on top of a thick, chewy and supremely fudgy brownie.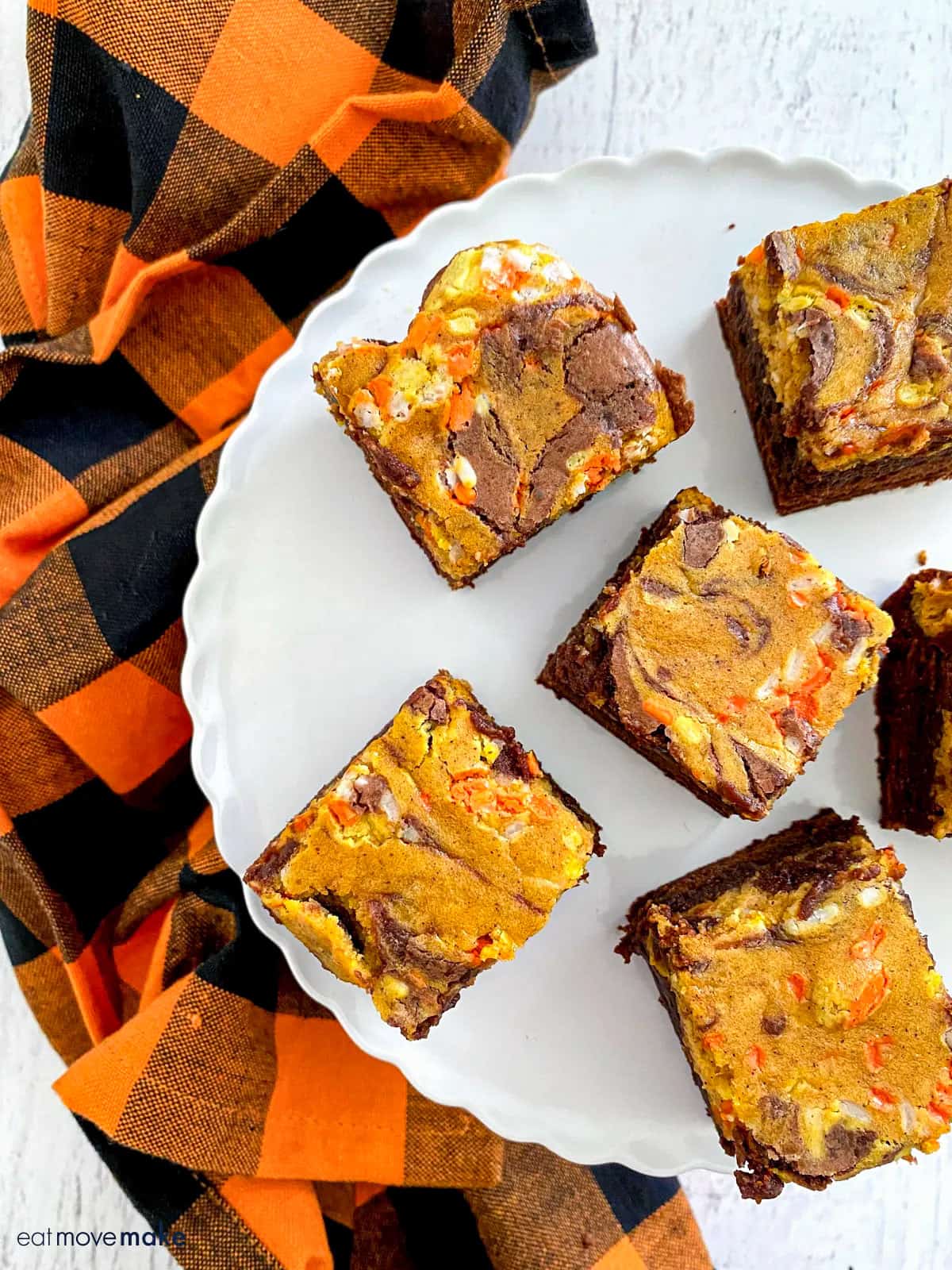 Halloween is the perfect time to indulge in deliciously spooky treats, and brownies are a fantastic choice for satisfying your sweet tooth. Whether you prefer classic chocolatey goodness, whimsical monster creations, or eerie graveyard designs, there's a Halloween brownie recipe out there to suit every taste and imagination.
So gather your ingredients, unleash your creativity, and prepare to delight friends and family with these wickedly delightful brownies.