These hamburger sliders are easy to make and super delicious! Using a sweet Hawaiian roll or a mini bun you can't go wrong with these! They are a hit every time!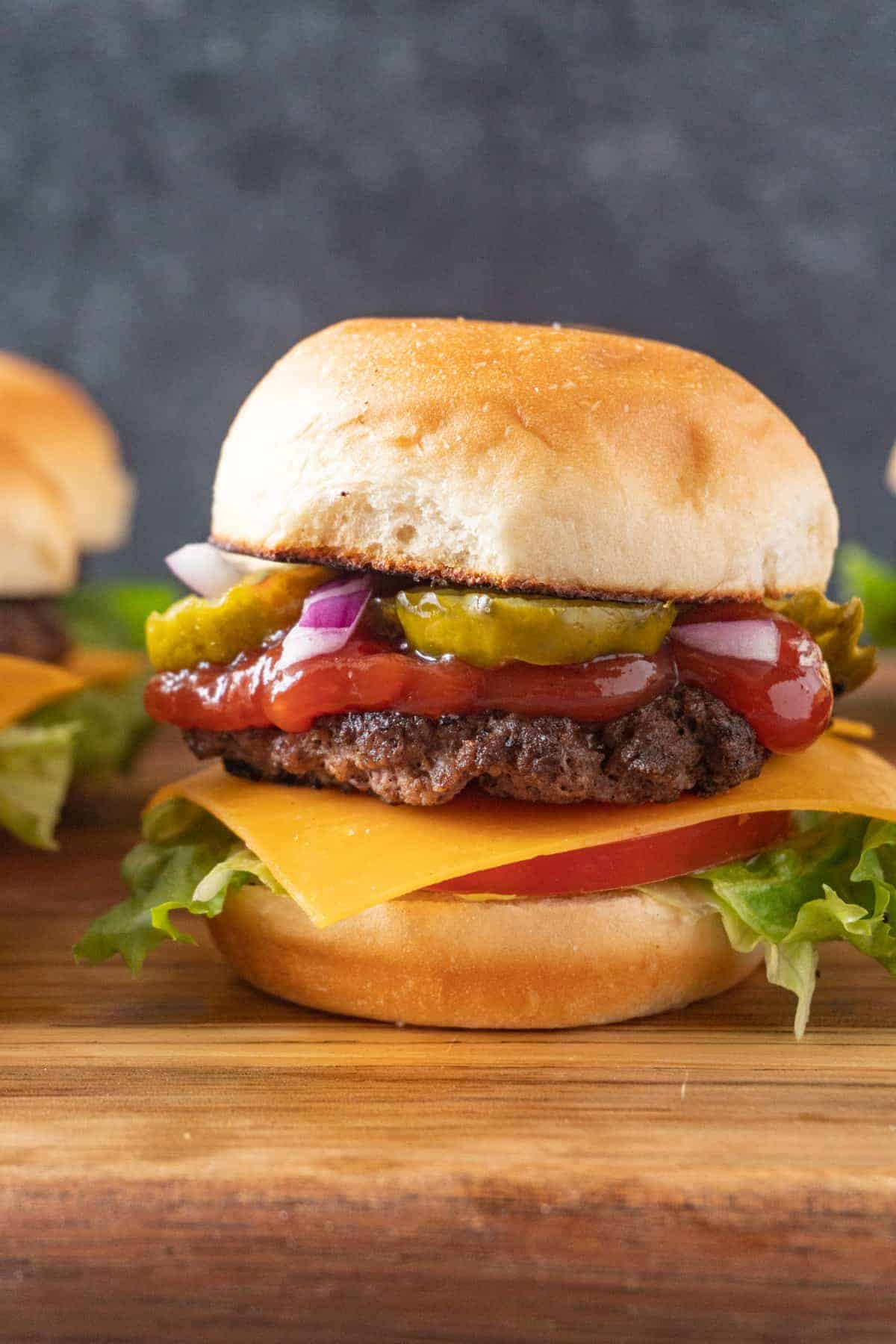 Burgers- something that is so delicious and easy to make and for some reason so fun to eat in mini form. Normally I love to create a thick juicy burger (like my apple chutney burger) , but I also love a good slider- or 4!
This recipe is great for a party or just a fun dinner! Cook thes up, chop up lots of veggies for toppings and you have a slider making station!
This cheeseburger slider recipe is one you will want to make again and again! Easy for a fun dinner night or a party!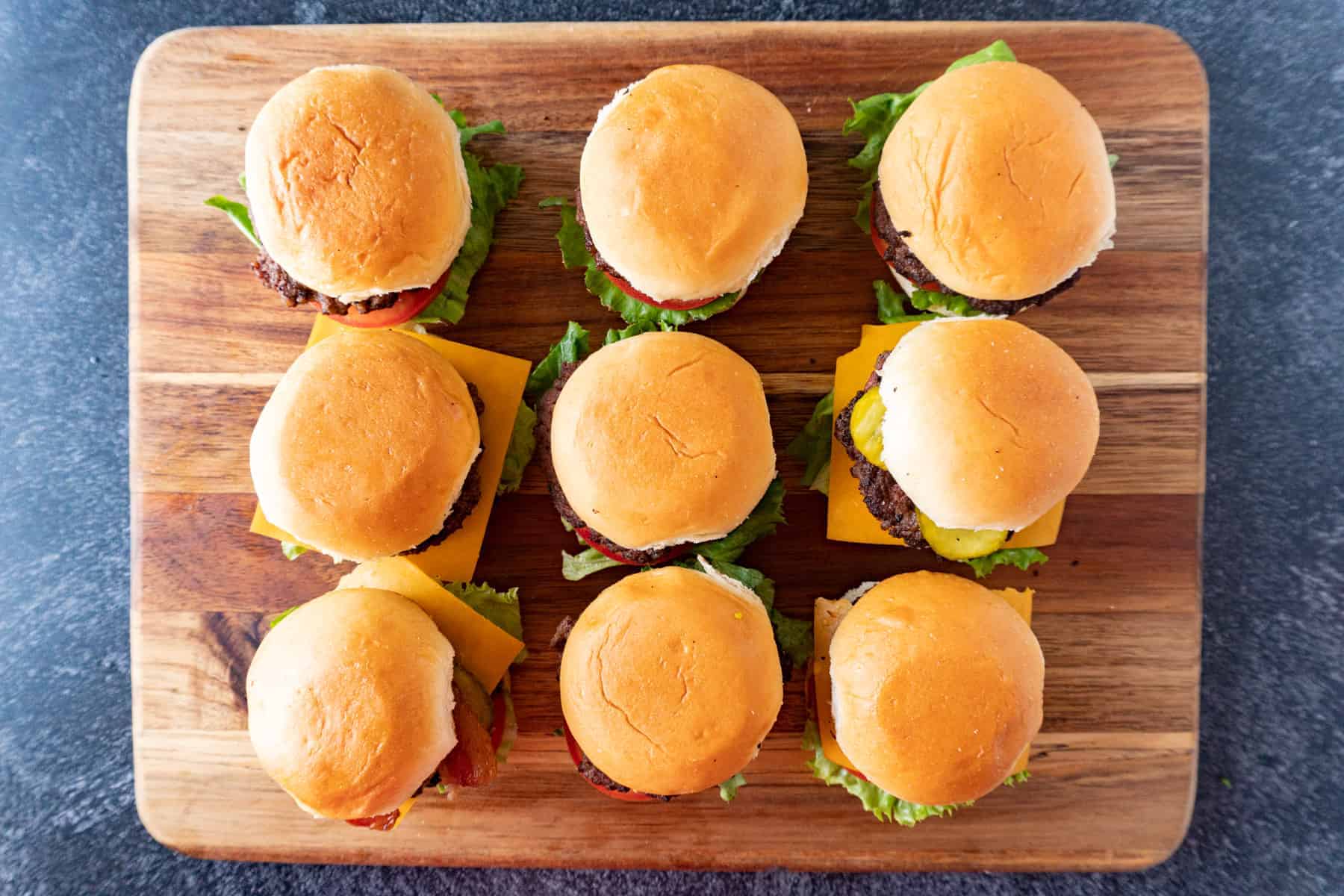 How to make hamburger sliders:
Separate the ground beef into ten equal portions, roll into balls.
Slightly flatten then sprinkle with salt and pepper.
Heat pan with a little oil and then lay hamburgers in the pan, flip, smash, cook, then flip.
Using Hawaiian Sweet Rolls or Hawaiian Slider Buns, top your burger with any and all toppings!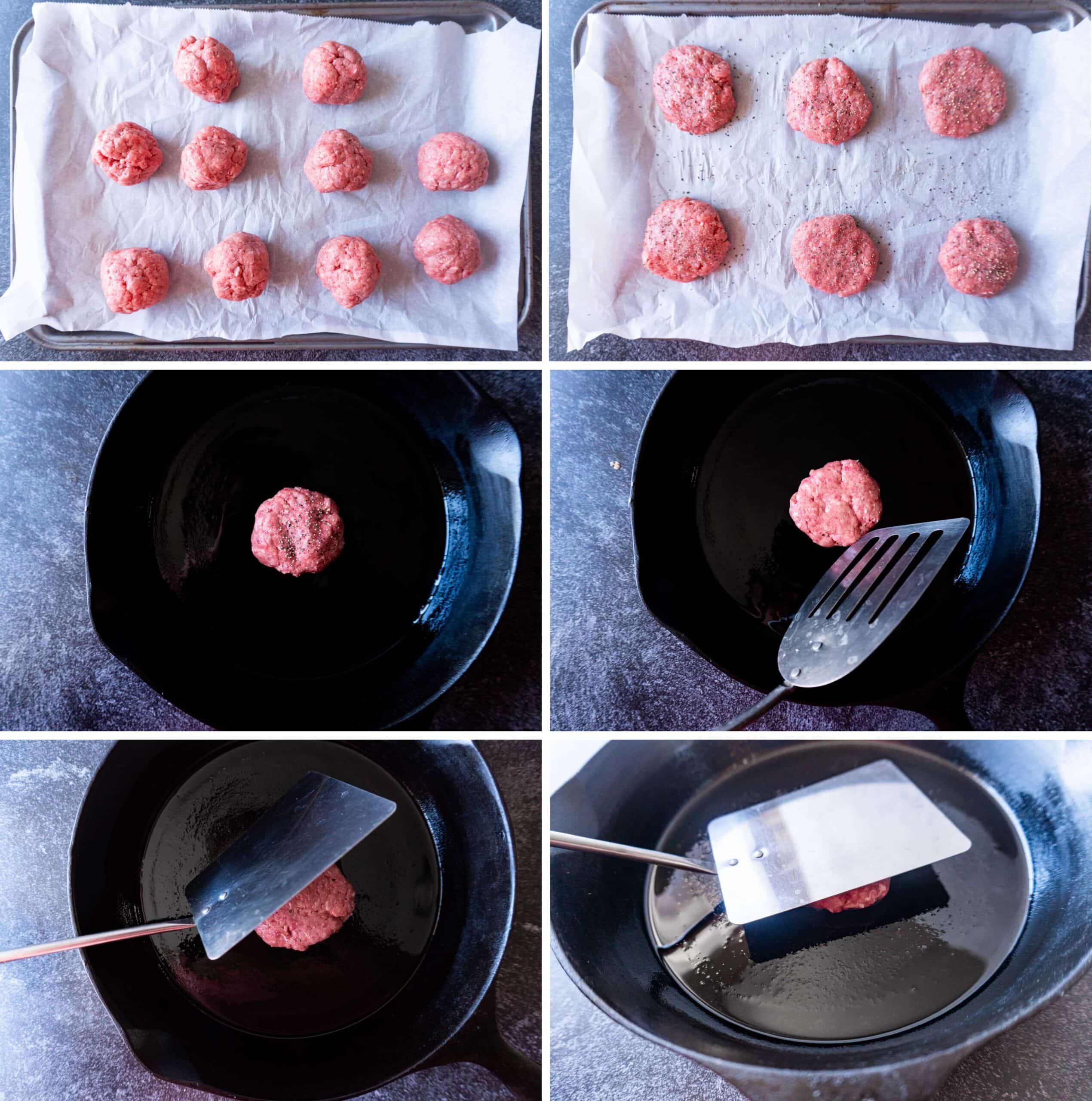 Can you make hamburger sliders in the oven?
I've seen a food video going around where you just mash the ground beef into the bottom of a 9x13 pan and bake it at 350°F for 20 minutes. You can try that and then cut the hamburger into squares. However, I would want to do only 1lb of ground beef at a time so you can get enough sliders, otherwise the hamburger patties would be really thick.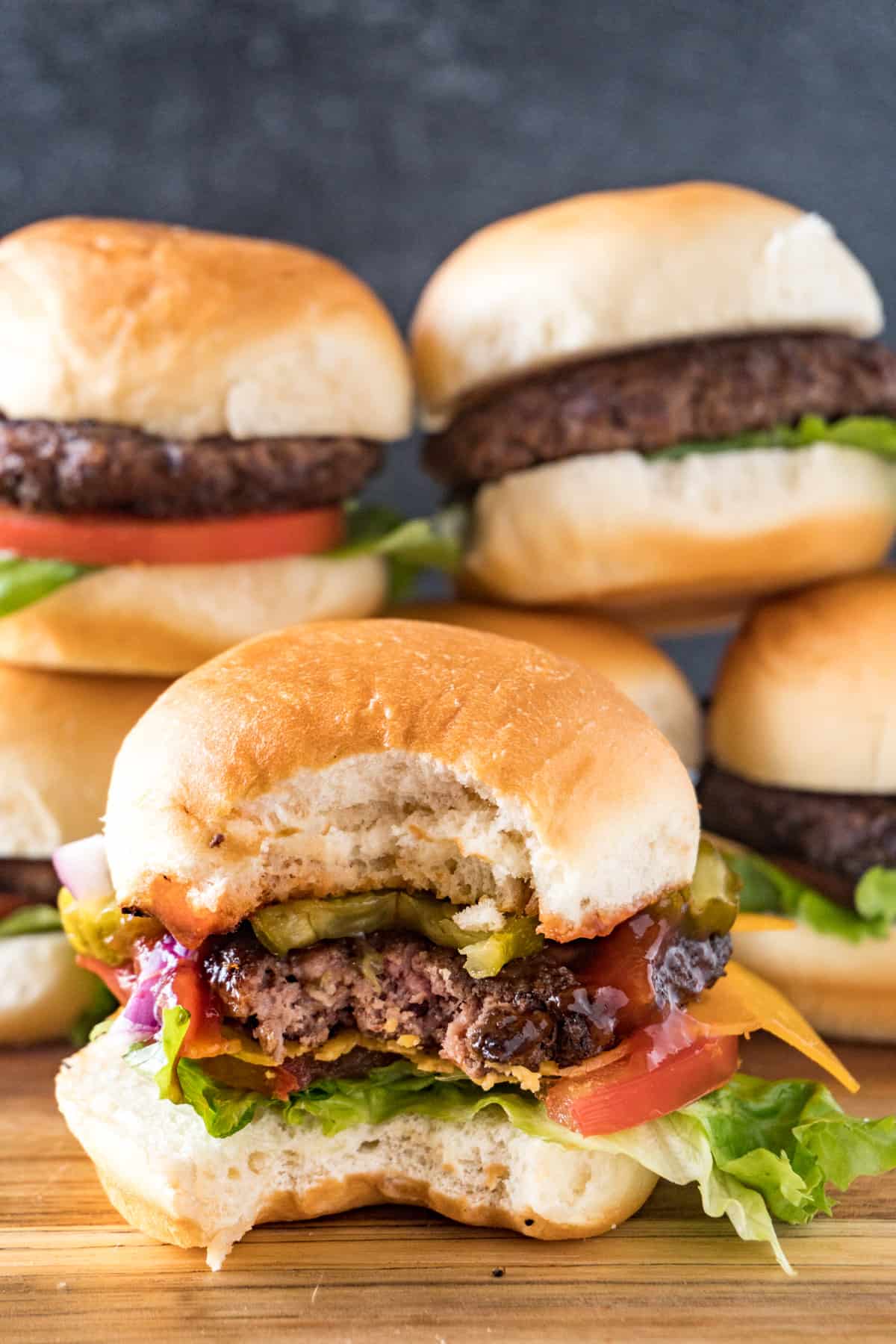 Although I love a good Baked Burger (Hello Apple Chutney Bacon Burger!!!) I really do love these sliders pan cooked.
Normally I use Hawaiian Rolls for sliders but when I went the local grocery store I found mini Hawaiian slider buns and they were perfect! Don't worry though Hawaiian Rolls will work great too!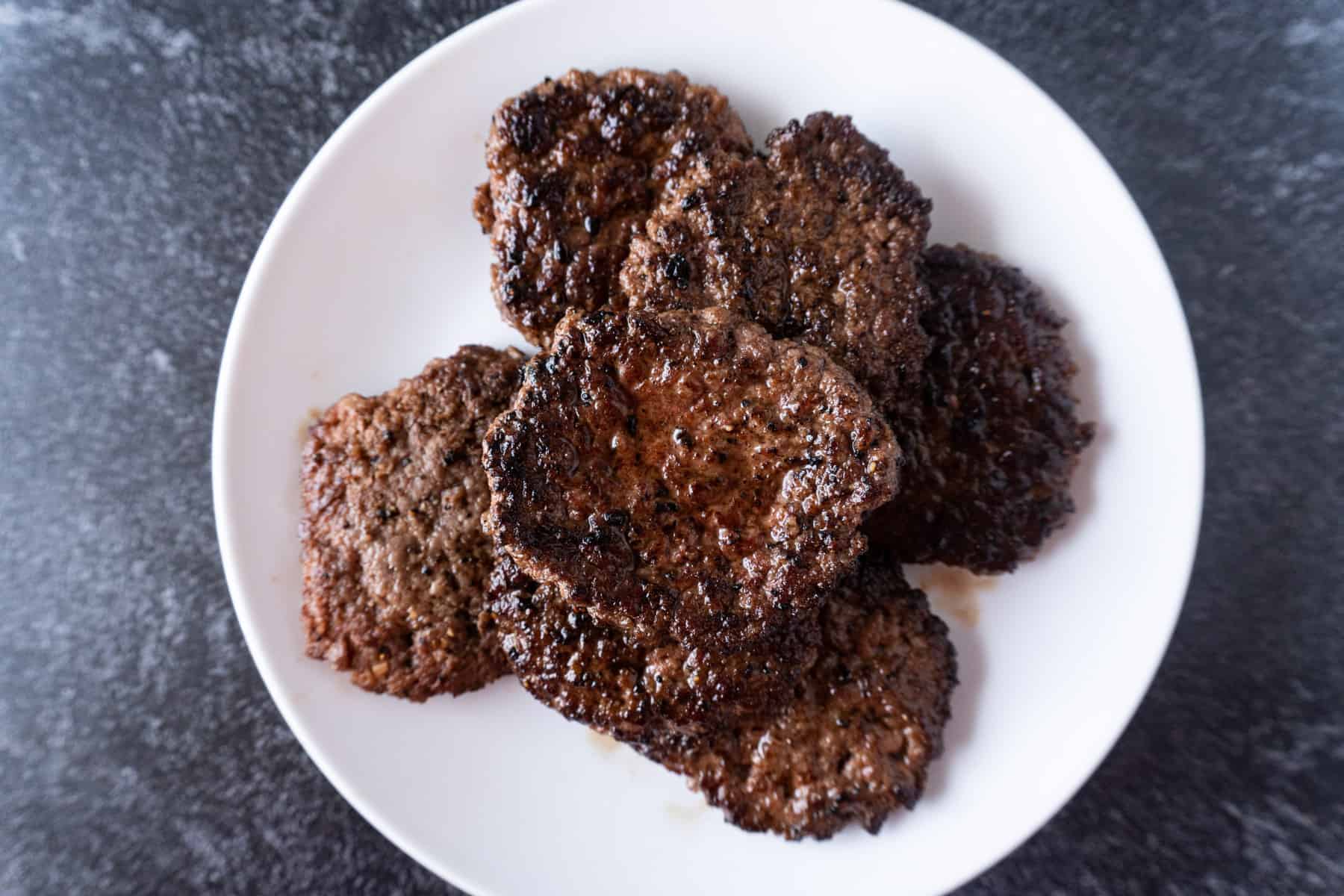 How to prevent your sliders from becoming overcooked hockey pucks?
I recommend the smash version for cooking sliders (and really any stove top burger!) Use a large flat spatula and a wooden spoon (or soup can!)  to press down on the patty as it's cooking. Cook the slider for 30 seconds-1 minute on each side or until they become golden brown.
How do you like your sliders?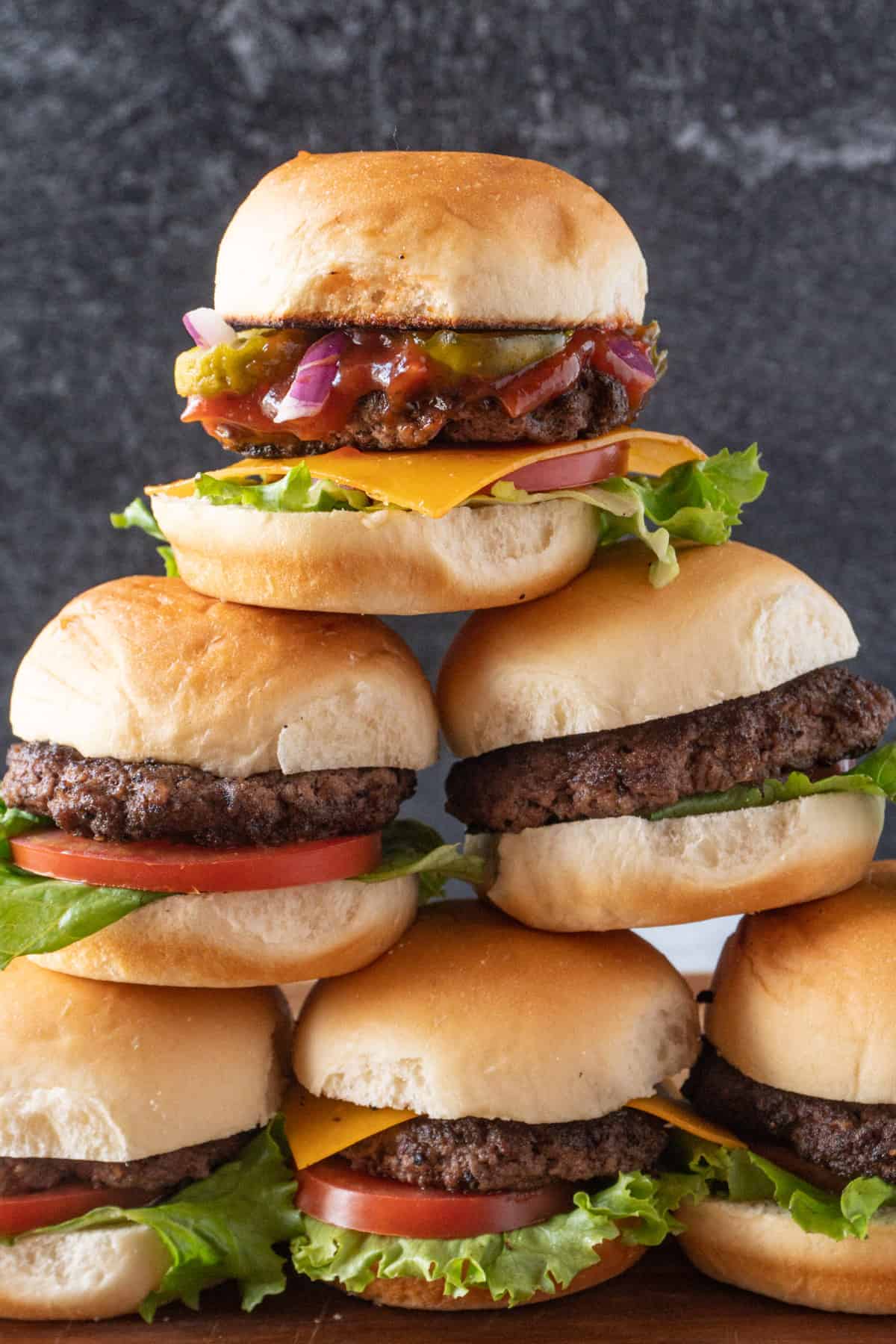 Do I need to season the ground beef more?
When it comes to burgers I like to keep it simple and let the burger and the toppings do all the work. You don't need to season burger with a ton of  seasoning- salt and little pepper work just fine.
What is the best fat % for burgers?
I like to buy hamburger with 80% lean 20% fat. Tastes delicious!
Slider topping ideas:
Add green chile or jalapenos for a spicy southwest version
Sweet potato strings for a fun twist
Spicy mayo or garlic aioli? YUM!
Bacon perfectly cooked in the oven- yes please!
Sautéed onions- always!
Or add chips for a good crunch!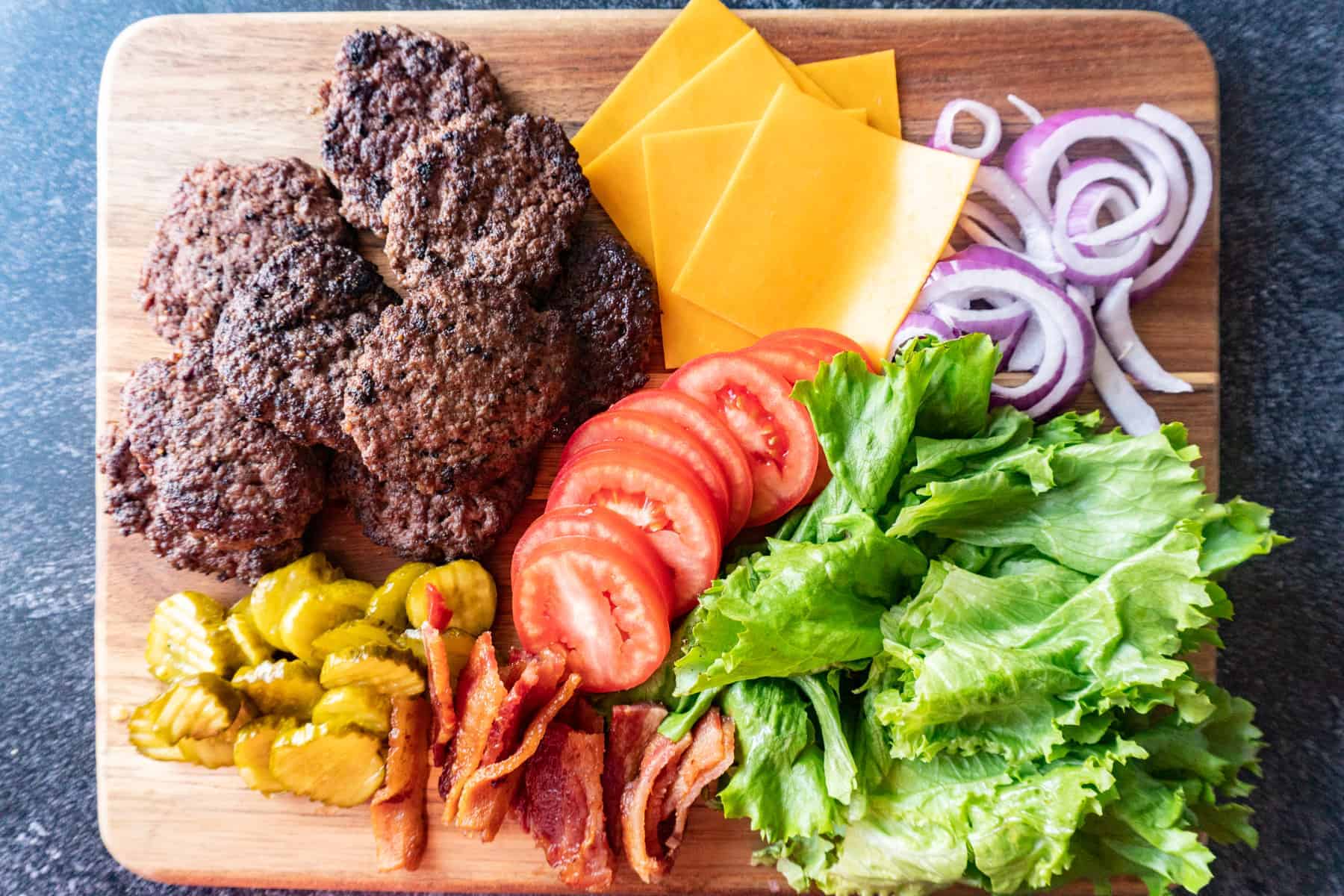 These hamburger sliders are one of my favorite meals to make for friends and family and they always disappear fast! Serve this up with a side of my homemade french fries,  pepperoni pasta salad, or my cucumber avocado salad! Make some lemonade or a non-alcoholic Mint Julep to have with this and that my friends is what I call a delicious meal!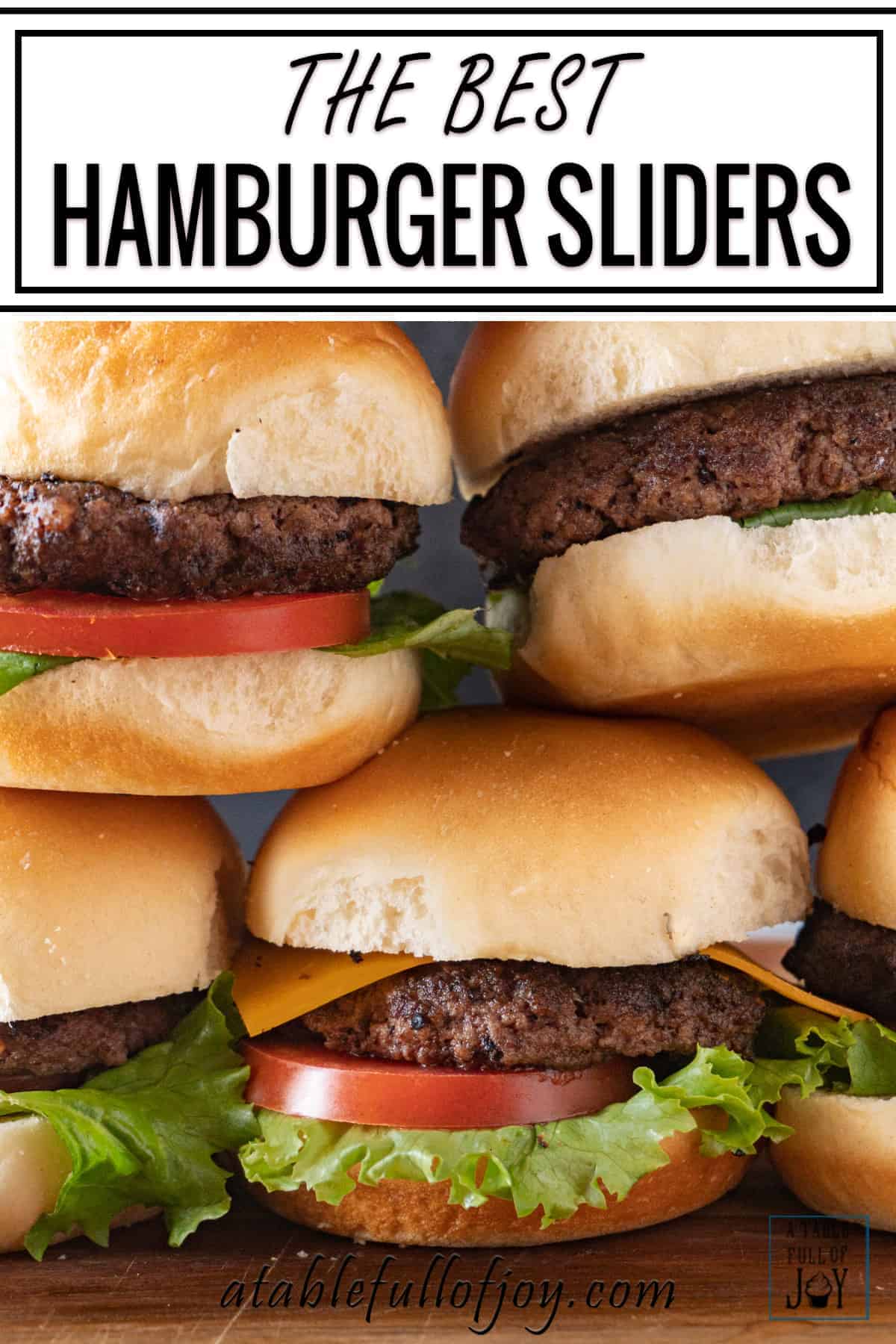 ---
BE SURE TO FOLLOW ME ON FACEBOOK, INSTAGRAM, PINTEREST & TWITTER!
---
Want more? Subscribe to my newsletter and follow along on Facebook, Pinterest and Instagram for all of the latest updates.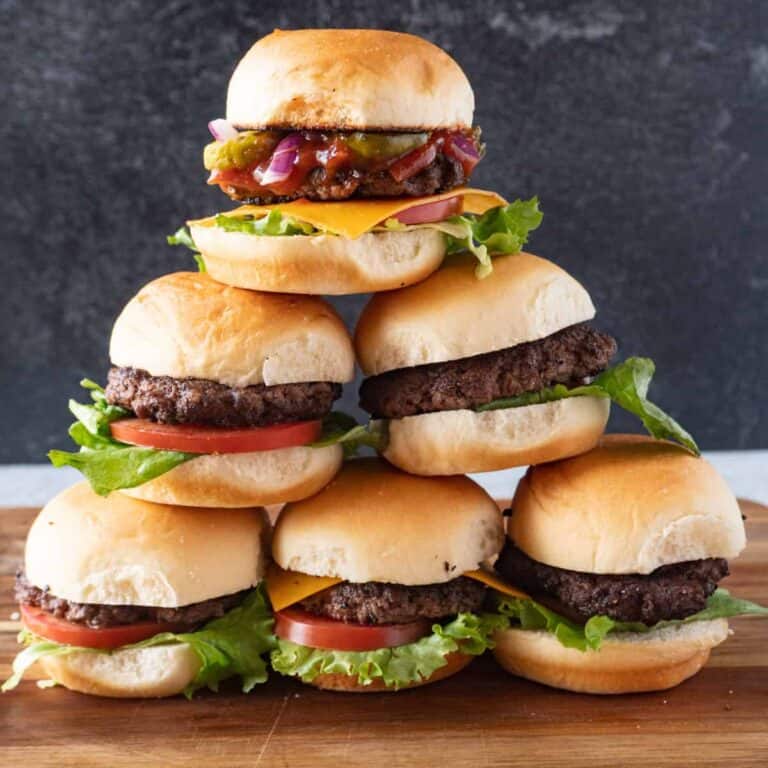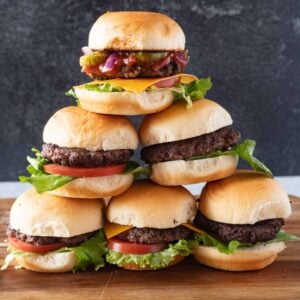 Hamburger Sliders
These hamburger sliders are easy and delicious! So good you won't be able to stop eating them!
Ingredients
1 lb

ground hamburger

salt

pepper
For the sliders
Hawaiian rolls or Hawaiian Slider Buns

Cheese

optional

Bacon

optional

Lettuce

optional

Tomato

optional

Onion

optional
Additional
2

tbs

vegetable oil for cooking
Instructions
Divide ground beef into 10 even portions. Roll into balls.

Slightly flatten each pattie and sprinkle with salt and pepper.

Heat vegetable oil in large skillet/fry pan over medium high heat. This oil will keep the first patties from sticking too much; the additional patties won't need it because of the grease from the cooking hamburgers. You want the oil to just barely start smoking.

Place a slider* in the pan, cook for ~10 seconds, flip, then smash flat with a large spatula. Use something like a wooden spoon or a soup can to really smash the slider flat.* Let it cook for 30-1 minute (you want it golden brown), flip* and cook another ~30 seconds. Repeat with the remaining sliders.

Slice the Hawaiian rolls in half if using, add your burger, cheese, bacon, and any other toppings you want!
Notes
Lisa's Notes:
* Start with cooking one slider just to get the hang of the whole cooking, flipping, smashing bit. Once you have that down you can cook more than one in the pan at a time. 
*Be careful pressing down on the spatula- hot oil will splatter and burn!
*You may need to smash the burger again after you flip it the second time if you notice it starting to contract and become too thick. 
*Nutrition facts is just for the patties, toppings and buns are not included.
Nutrition
Calories:
115
kcal
Protein:
8
g
Fat:
9
g
Saturated Fat:
3
g
Cholesterol:
32
mg
Sodium:
30
mg
Potassium:
122
mg
Calcium:
8
mg
Iron:
1
mg
I originally made these for my Hearthstone Menu as Shadowdancer Sliders! You can find other fun recipes such as Acidic Ooze Limeade, Chameleos Cinnamon Roll French Toast, and Stuffed Evolving Spores!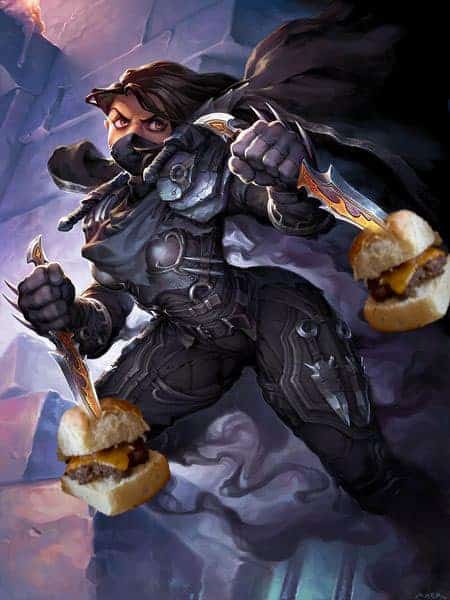 Hearthstone Card Image from Gamepedia
©2014 Blizzard Entertainment, Inc.  Hearthstone is a registered trademark of Blizzard Entertainment, Inc. in the U.S. and/or other countries.
Blizzard Entertainment is a trademark or registered trademark of Blizzard Entertainment, Inc. in the U.S. and/or other countries. All rights reserved.
Recipe updated on 4/8/2020
Reader Interactions