Cinnamon Roll French Toast! Is it a cinnamon roll or is it french toast?! It's both and tastes so good you need to make it right away!
Cinnamon Roll French Toast is one of those delicious treats that make for a special breakfast!
Inspired by Hearthstone's Chameleos card from the Witchwood Expansion, I thought this recipe was perfect to represent the transforming reptile! I like to think of this dish as a cinnamon roll transforming into french toast! To see my entire Hearthstone Menu click here!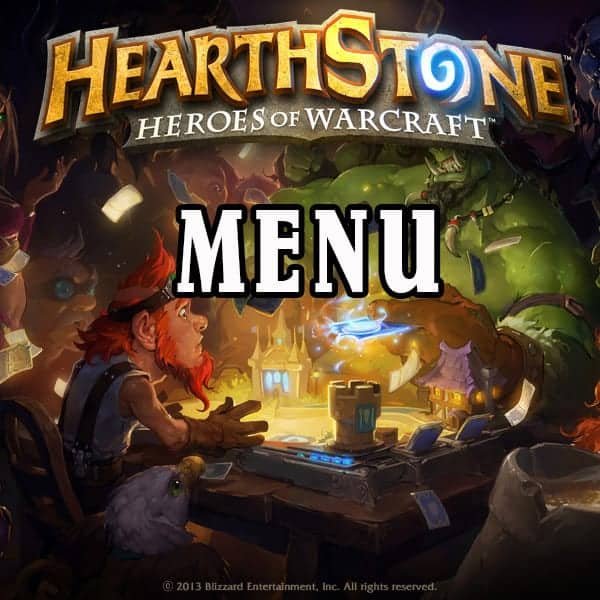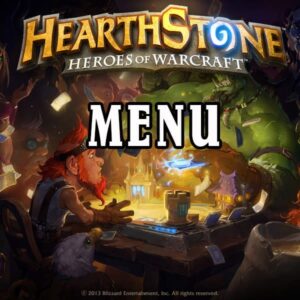 My husband who is amazingly creative and talented thought it would be cool to draw Chameleos on top! It turned out so good!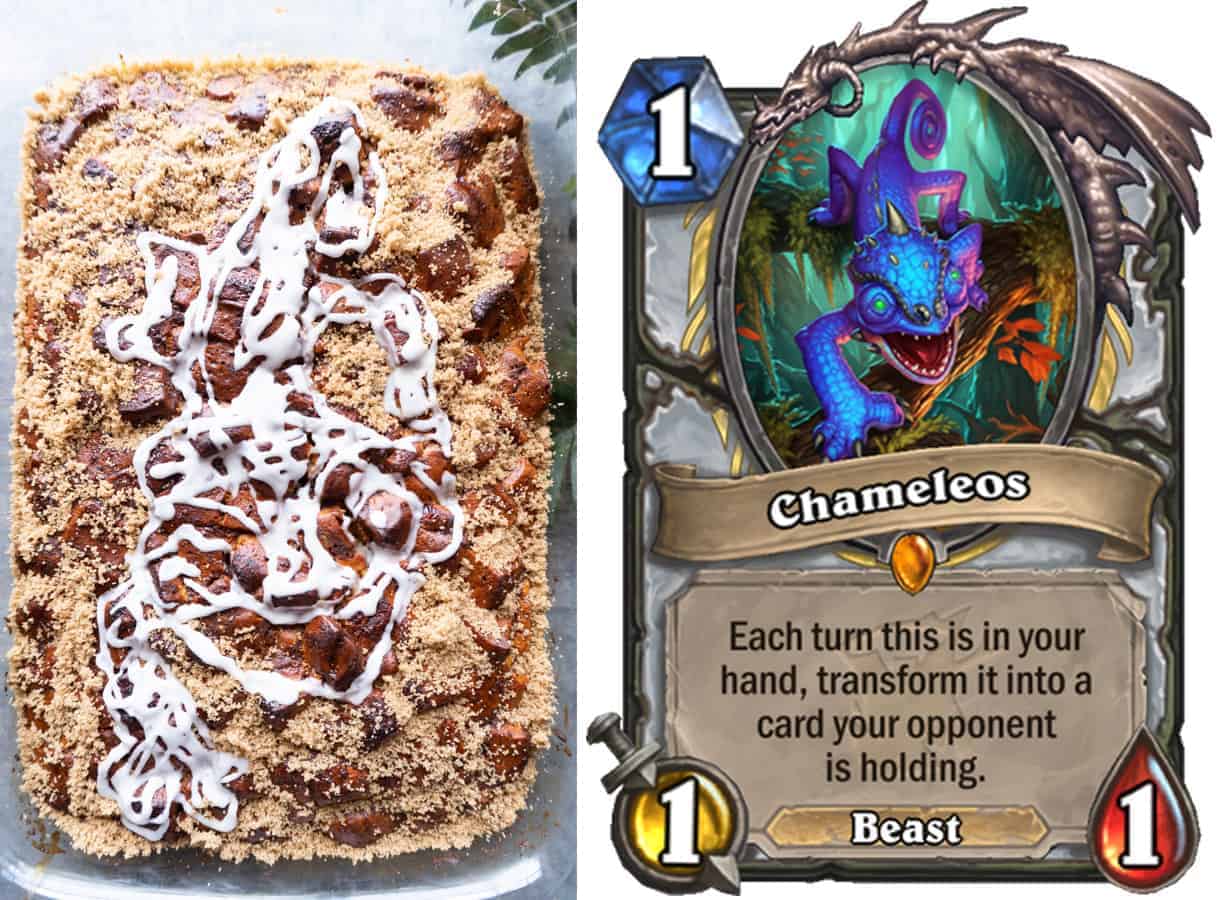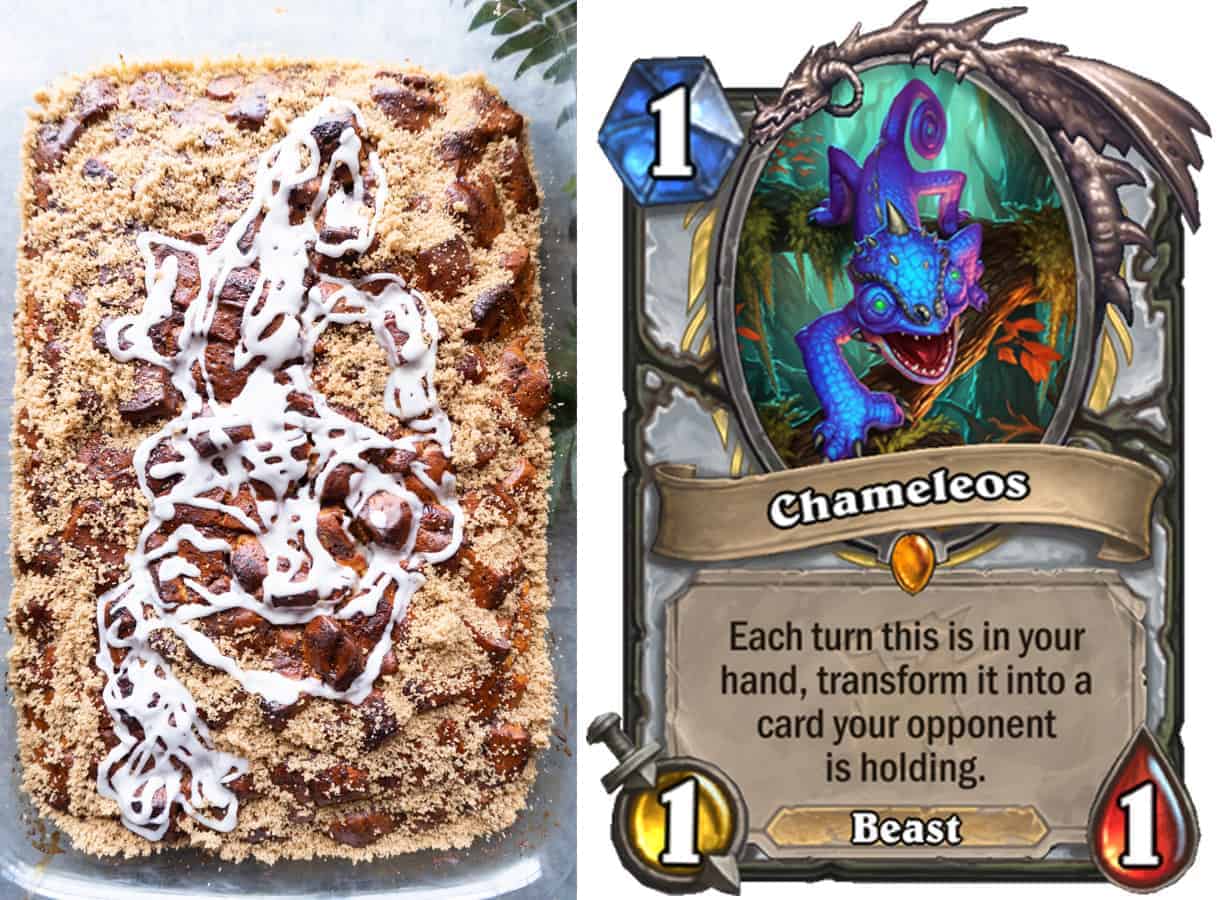 To do this he sketched Chameleos on a piece of printer paper, cut it out, then set it on top of the casserole when it was done baking (but before we frosted it!). Then he sprinkled brown sugar over the entire thing, leaving a nice outline of Chameleos on the casserole when he removed the piece of paper.
He then used a piping bag to draw Chameleos with the cinnamon roll icing!
It turned out amazing! But if you or your significant other is not an artist, have no fear, you can still make this easy cinnamon roll french toast!


How to make cinnamon roll french toast:
Cut up the cinnamon rolls and place in a buttered baking dish.
Whisk together the eggs, milk cinnamon, and vanilla and pour over cinnamon roll cubes.
Pour the maple syrup over everything, sprinkle with some brown sugar and then bake!
Enjoy!


Why is my cinnamon roll french toast a little soggy on the bottom?
You want to make sure you bake this cinnamon roll french toast casserole until it is cooked all the way through! I know Tasty put out a very similar recipe to this and said to bake it for only 25 minutes! 25 minutes will leave you with a half cooked breakfast- no one wants that!
I recommend baking for 45-50 minutes. Make sure to place some foil over the dish about halfway through so you don't burn the top though!
Take it out after 45 minutes, lift out a piece to check the bottom and either frost and eat or cook for a few more minutes.
Bake this cinnamon roll casserole for at least 45 minutes. You may even need to cook it up to 55 minutes. Check the casserole at the 35 minute mark and if it is getting too dark on the top, simply cover it with foil and then continue bake.
Besides the delicious breakfast this makes, your house will smell amazing!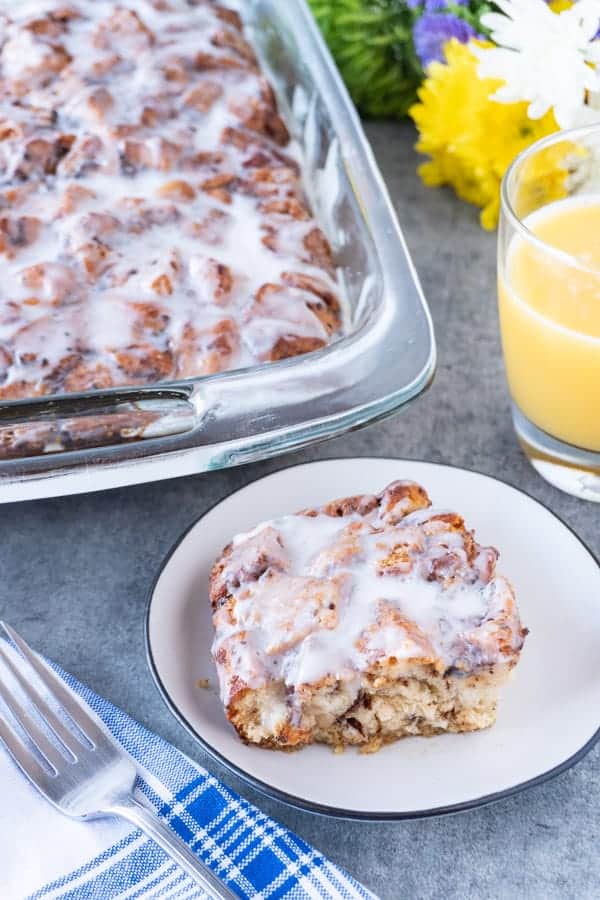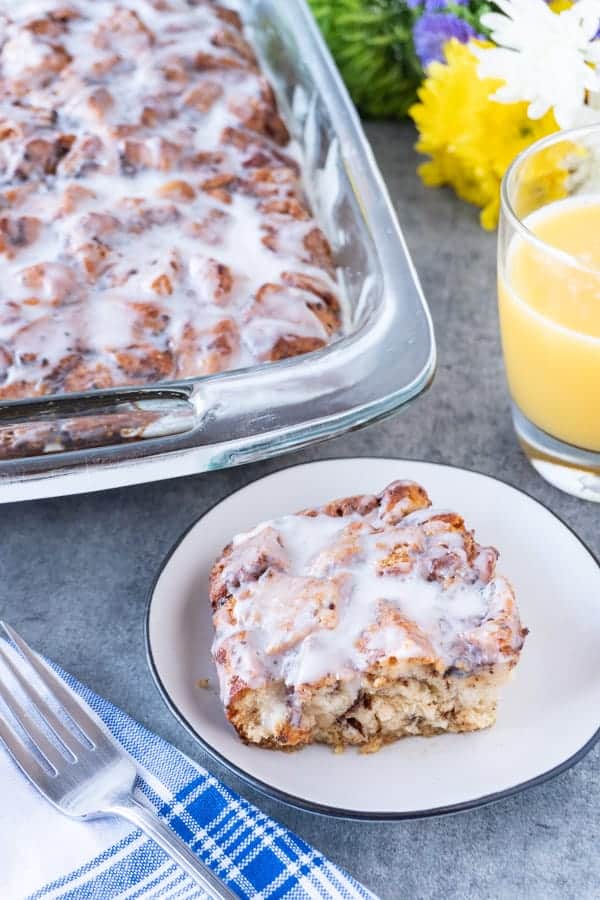 If you are wondering what Hearthstone is all about read more about it here. In general it is a super fun, online card playing game that is free to play!
For other Hearthstone inspired recipes check out my full Hearthstone Menu and check back for new recipes coming out soon!
While you are here don't forget to check out my Breakfast Burrito Recipe, Zucchini Hash Browns, or my delicious Green Smoothie!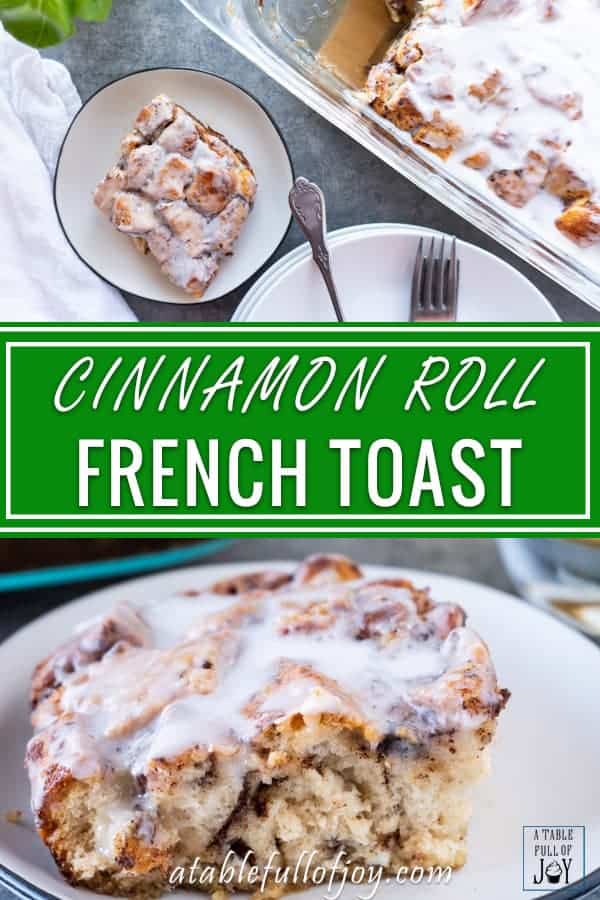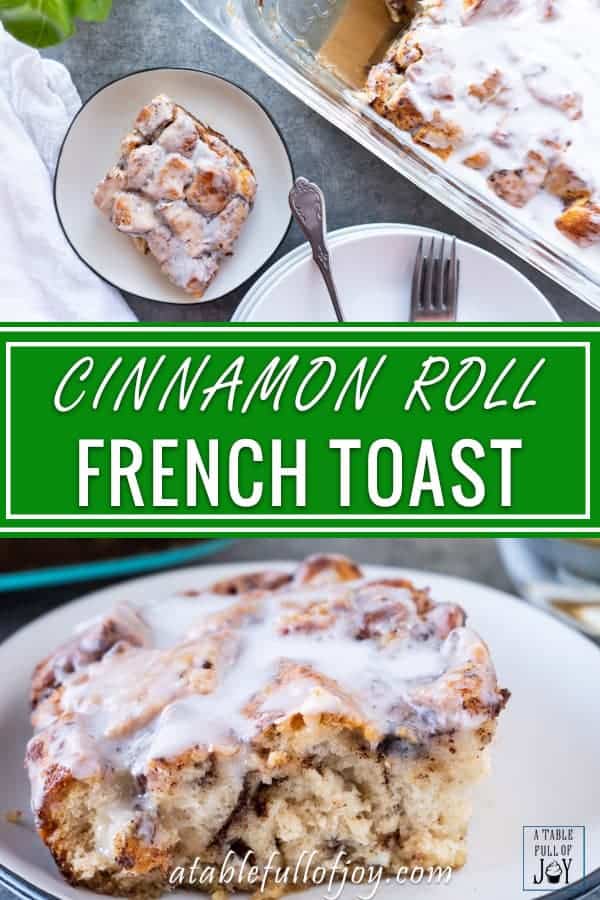 ---
BE SURE TO FOLLOW ME ON FACEBOOK, INSTAGRAM, PINTEREST & TWITTER!
---
Want more? Subscribe to my newsletter and follow along on Facebook, Pinterest and Instagram for all of the latest updates.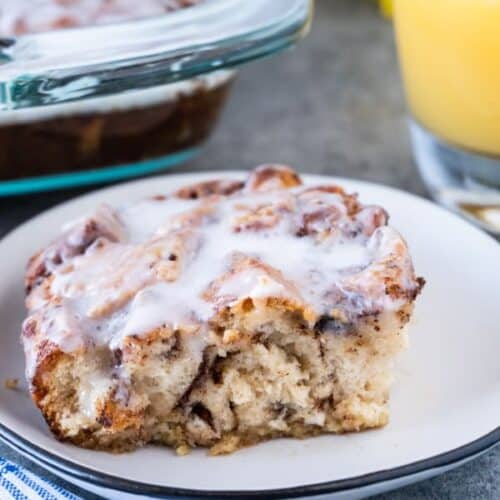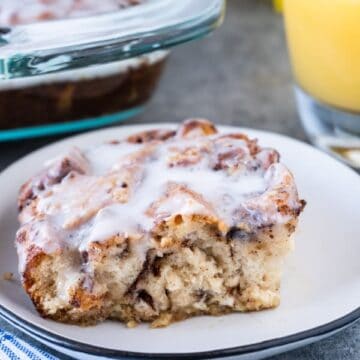 Cinnamon Roll French Toast
This Cinnamon Roll French Toast smells amazing when baking and tastes even better! Is it a cinnamon roll or is french toast? It's the best of both! This is a delicious treat any day! Enjoy with a hot cup of coffee or a cold glass of orange juice- either way you are in for a treat!
Ingredients
Butter to grease the baking dish

2

packs cinnamon rolls

with icing

6

eggs

½

c

milk

1

tbs

cinnamon

1

teaspoon

vanilla

½

cup

maple syrup

¼

cup

brown sugar
Instructions
Preheat oven to 375° and butter a 9x13 baking dish.

Cut each cinnamon roll into 9 pieces, pour all cinnamon roll pieces into buttered baking dish, set icing canisters aside for later use.

In a medium sized bowl whisk together eggs, milk, cinnamon, and vanilla.

Pour egg mixture over cinnamon roll pieces. Then pour maple syrup over the cinnamon rolls.

Sprinkle with brown sugar.

Bake for 45-50 minutes, or until it is baked all the way through. If the top of the cinnamon roll french toast is getting too dark (might happen around the 35-40 minute mark) you can put a piece of foil over the entire dish and then continue baking until done.

Once finished baking, spread the cinnamon roll icing over the top.

Enjoy!
Nutrition
Calories:
240
kcal
Carbohydrates:
15
g
Protein:
3
g
Fat:
2
g
Cholesterol:
82
mg
Sodium:
46
mg
Potassium:
80
mg
Sugar:
13
g
Vitamin A:
135
IU
Calcium:
49
mg
Iron:
0.5
mg
Card image from Hearthstone Gamepedia
All mention of Hearthstone is copy right protected by: ©2014 Blizzard Entertainment, Inc. All rights reserved. Heroes of Warcraft is a trademark, and Hearthstone is a registered trademark of Blizzard Entertainment, Inc. in the U.S. and/or other countries. Blizzard Entertainment is a trademark or registered trademark of Blizzard Entertainment, Inc. in the U.S. and/or other countries. All rights reserved.
Reader Interactions