How to tell if buttermilk is bad? Here are all the tips and signs for knowing when to use or toss buttermilk!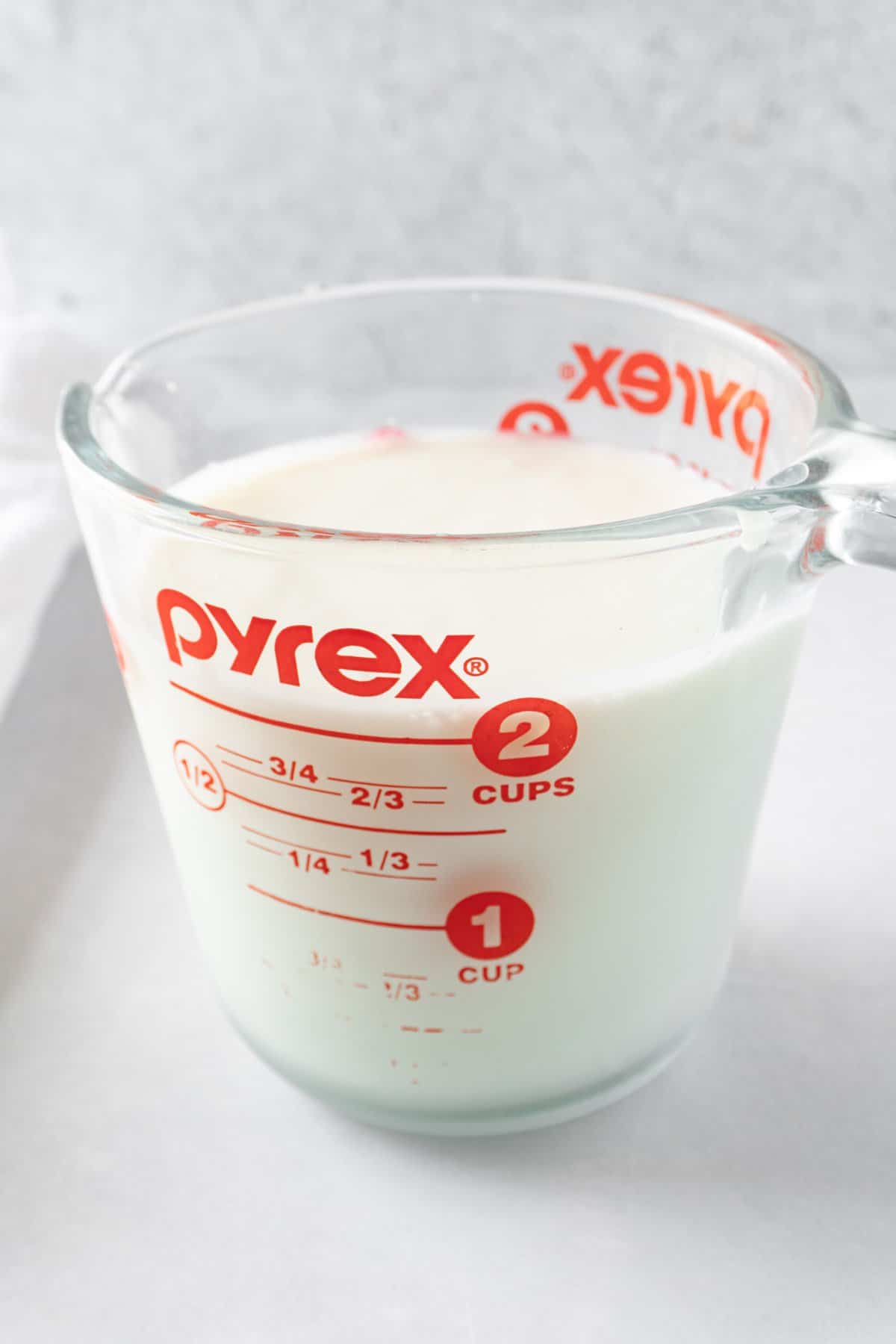 Buttermilk is a tasty addition to cakes, scones, fried chicken, dressings, and more! It lasts a long time and has been used in recipes for generations!
What is Buttermilk?
Current day buttermilk is fermented cultured milk. It is a thicker than milk, slightly lumpy, liquid.
Originally buttermilk was made by beating heavy cream past the whipped cream stage, to get butter. When butter forms there is leftover liquid which is buttermilk.
That liquid was then left out overnight to ferment naturally. Today's buttermilk has live cultures in it to help it ferment- similar to yogurt.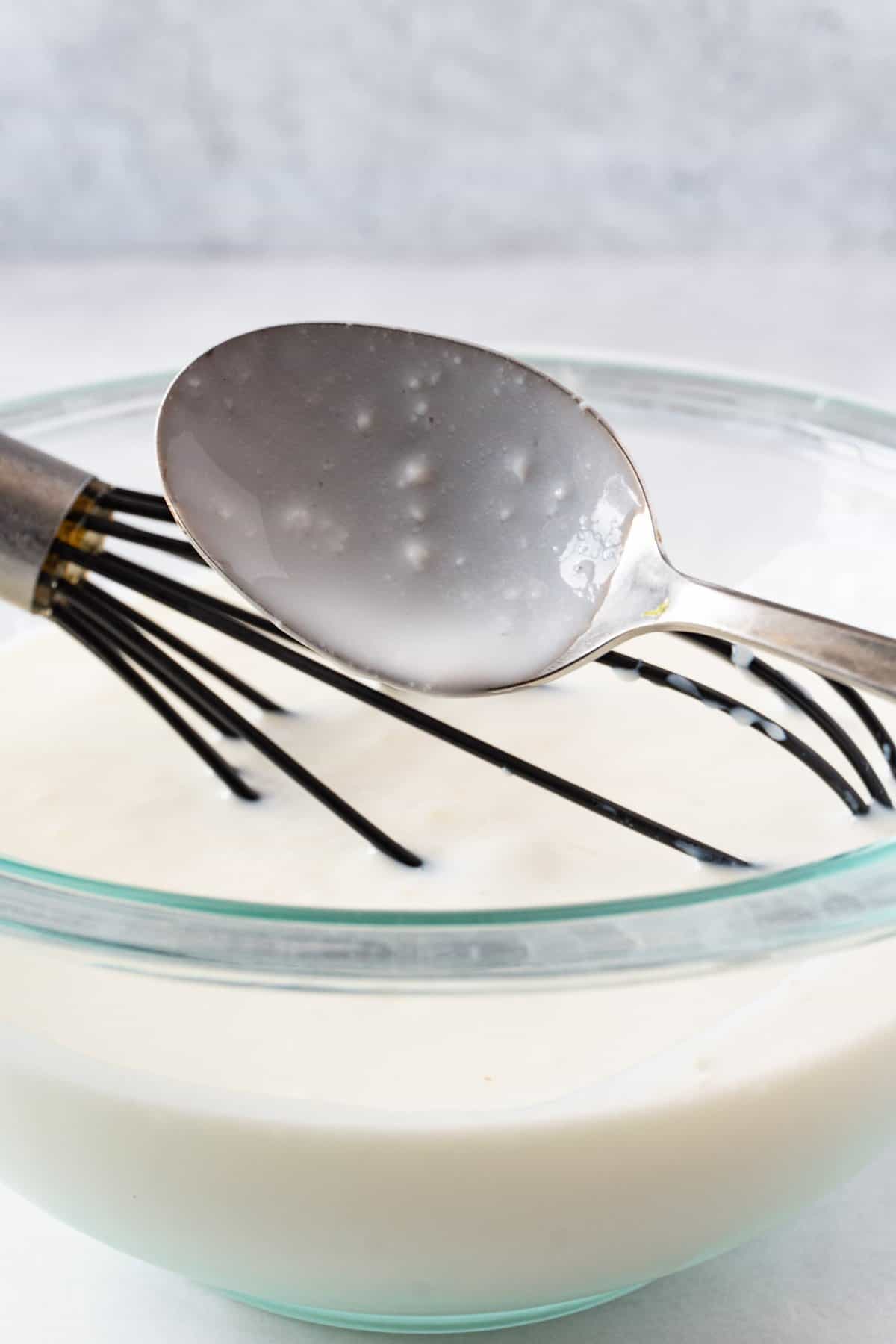 What should buttermilk smell like?
Buttermilk has a sharp tangy and slightly buttery smell. It should not smell super sour, but more like a mild vinegar.
What does buttermilk do in recipes?
The acidity from the fermentation of buttermilk helps balance out sweetness, it activates baking soda in baked goods, producing fluffy batters, and it breaks down proteins to give a softer crumb or tenderize meat.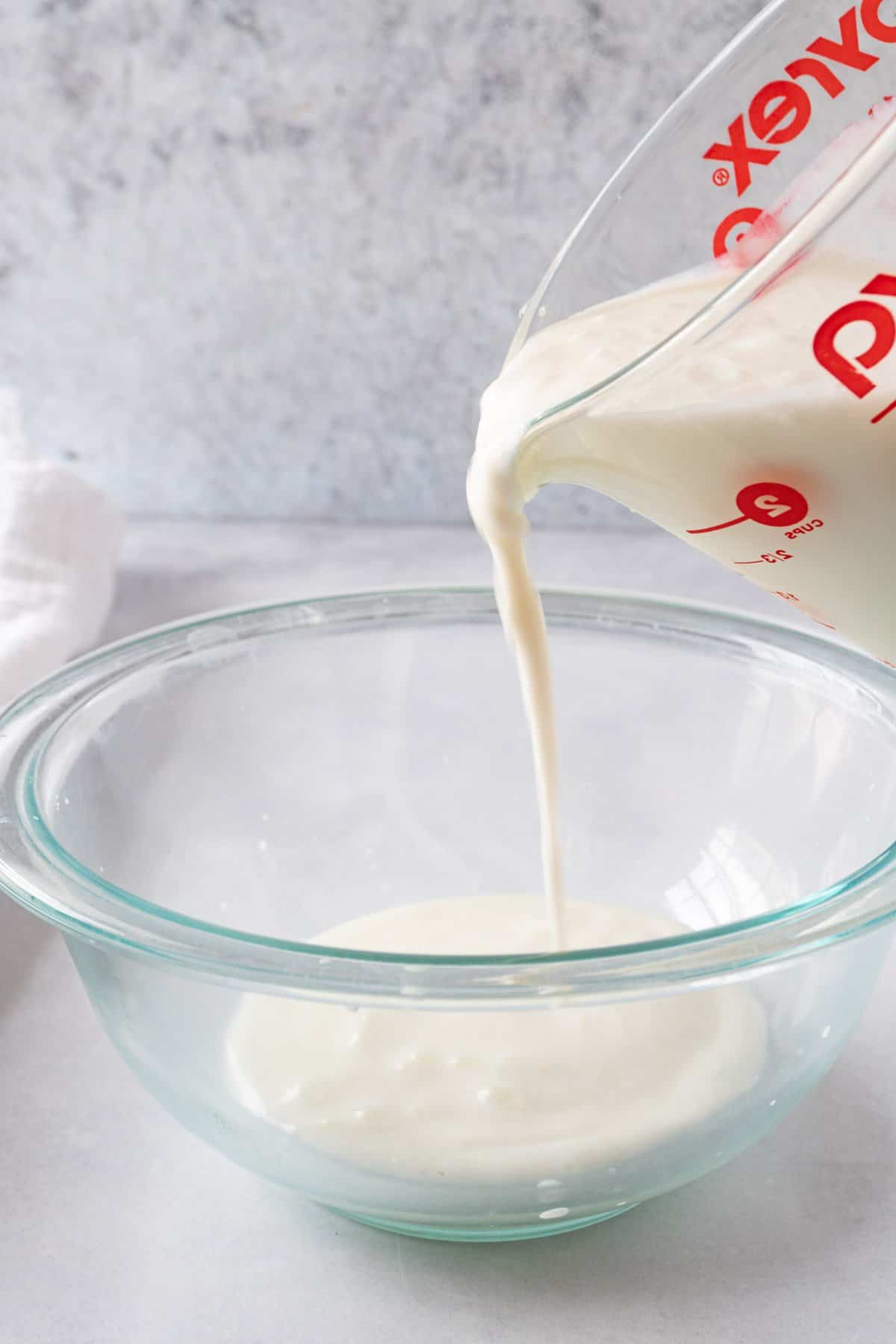 Can you drink buttermilk?
Yes, people from all different cultures consider buttermilk a standalone drink. I distinctly remember my own grandmother pouring a glass or two!
How to store Buttermilk?
Buttermilk should be stored in the refrigerator in its original container. Before using make sure to shake thoroughly since it can separate.
Buttermilk can be frozen buttermilk for up to 3 months. I like to freeze leftover buttermilk in cubes (using these trays- affiliate link), then store in Ziploc baggies.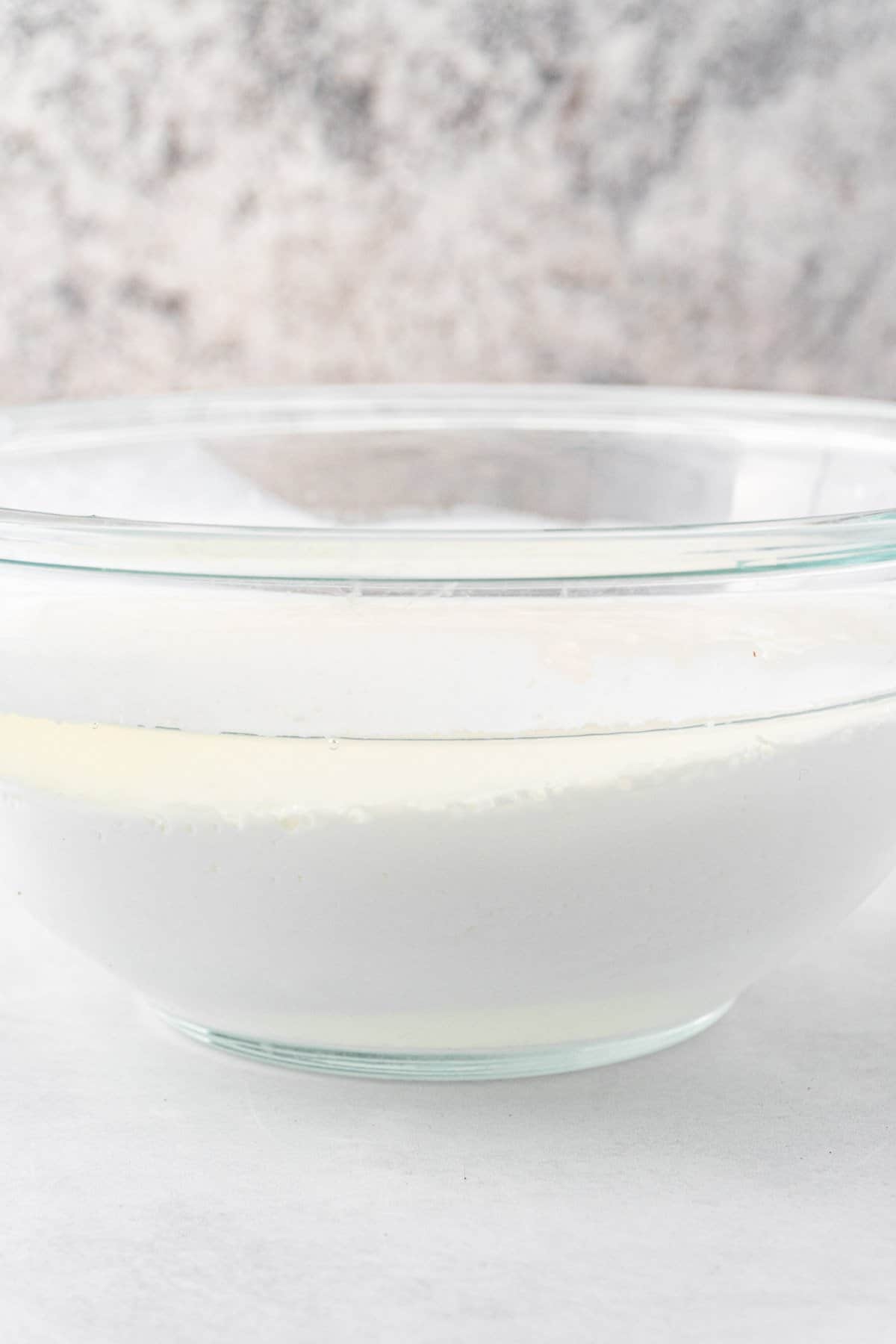 How to tell if buttermilk is bad?
If buttermilk is extremely thick, coming out of the container in large lumps, and/or has a very sour smell, it is bad. There might even be some mold on the lid of the buttermilk or floating on top.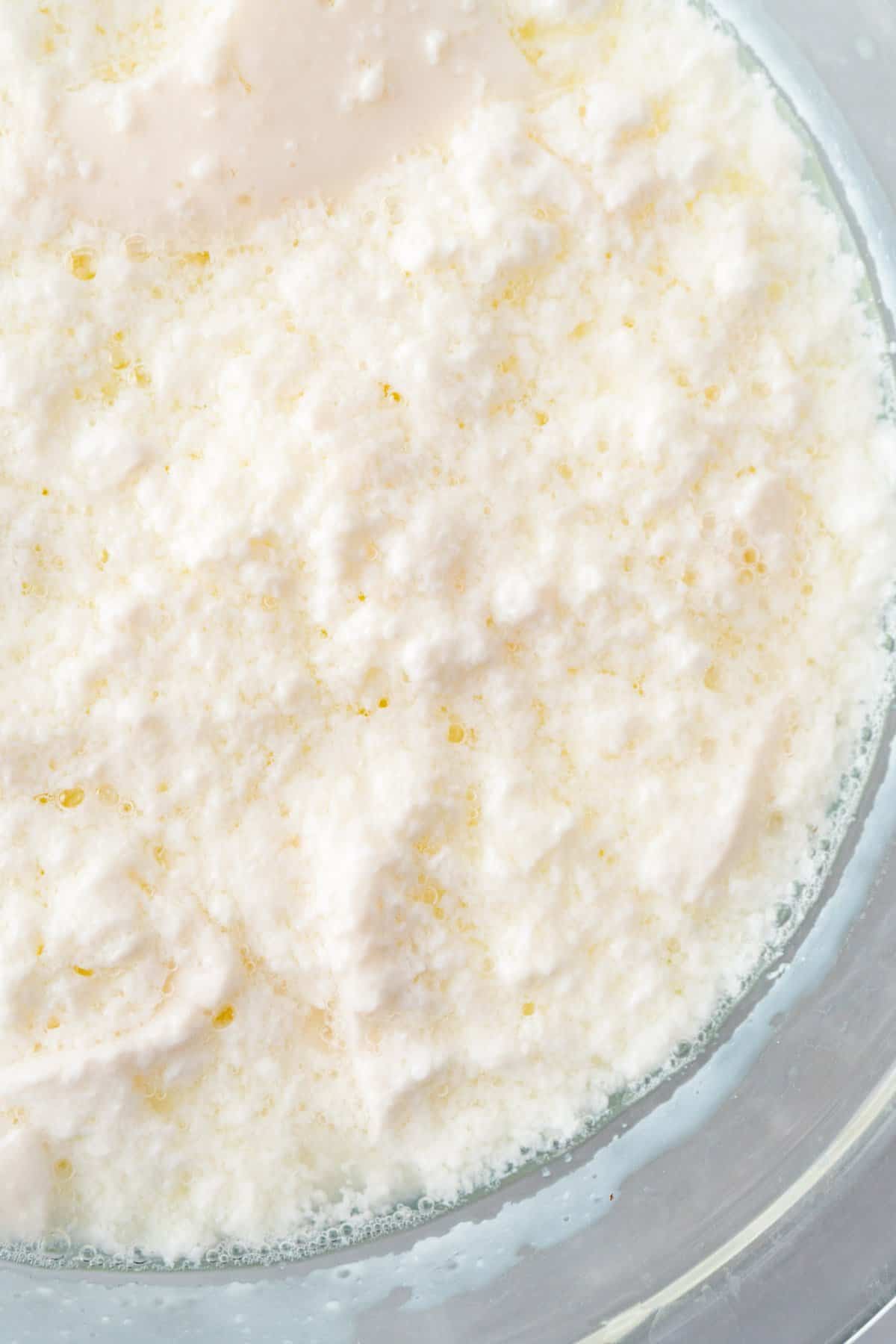 How long is buttermilk good for?
An opened container of buttermilk will last 14 days in the refrigerator and can last slightly longer than its expiration date.
How long is Buttermilk good for after the expiration date?
Buttermilk is good for about a week past its expiration date if it has been kept refrigerated. This is due to the fermentation in buttermilk allowing the buttermilk to last longer.
Always check buttermilk for freshness even if it's not expired yet.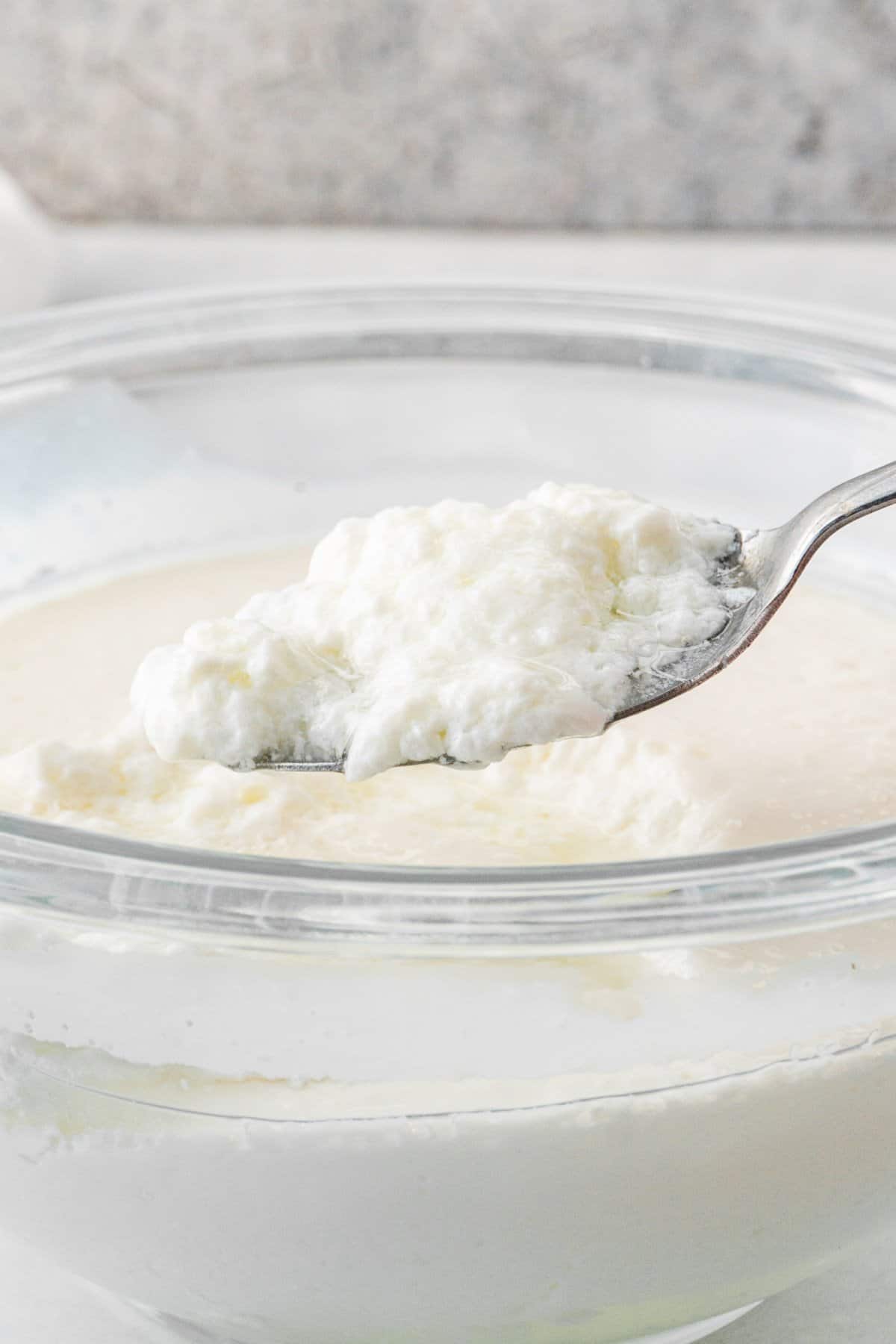 Buttermilk Substitutions?
Powdered Buttermilk- this is a shelf stable powder that can be purchased online or at some grocery stores. Mix the powder with water and voila you have buttermilk you can use in recipes. (affiliate link)
Milk Substitution- Simply add 1 tbs of lemon juice or vinegar to a cup of milk, let it curdle a bit, then use in place of buttermilk!
Sometimes you just need a little bit of buttermilk and don't want to have to buy a whole large carton- that why it's nice to be able to use a quick substitute!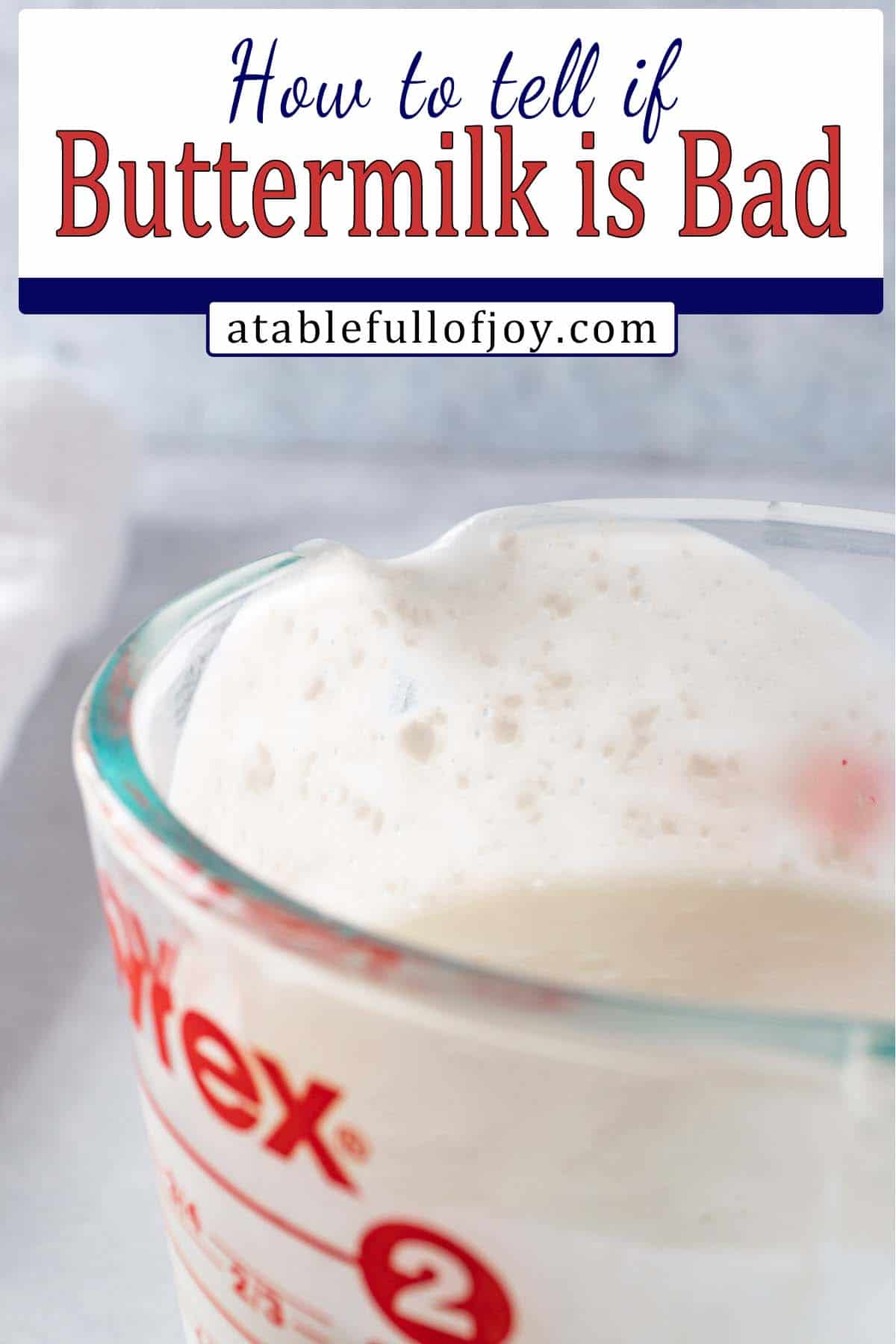 Want more? Subscribe to my newsletter and follow along on Facebook, Pinterest and Instagram for all of the latest updates.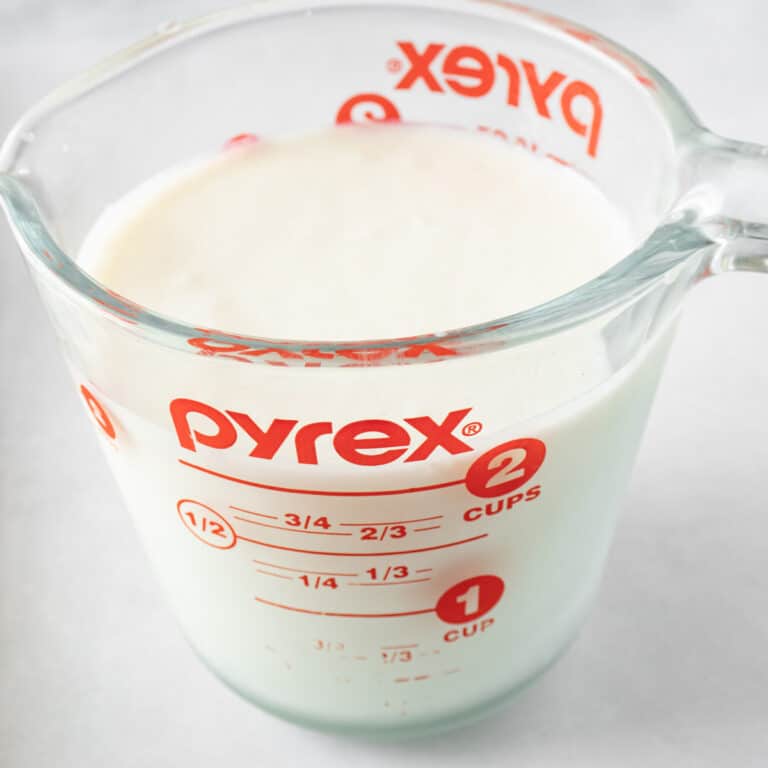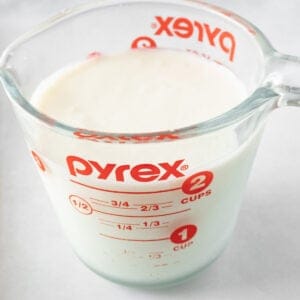 How to make buttermilk substitute?
Sometime you just need a little bit of buttermilk and don't want to have to buy a whole large carton- that why it's nice to be able to use a quick substitute!
Ingredients
1

tbs

lemon juice or white vinegar

1

cup

milk
Instructions
Combine milk and lemon juice. Stir and allow to sit for 5-10 minutes until it curdles slightly.

1 tbs lemon juice or white vinegar,

1 cup milk

Once it is slightly thickened and lumpy use in a recipe as a 1:1 ratio for buttermilk.
Nutrition
Calories:
150
kcal
Carbohydrates:
12
g
Protein:
8
g
Fat:
8
g
Saturated Fat:
5
g
Polyunsaturated Fat:
0.3
g
Monounsaturated Fat:
2
g
Cholesterol:
29
mg
Sodium:
93
mg
Potassium:
381
mg
Fiber:
0.1
g
Sugar:
12
g
Vitamin A:
396
IU
Vitamin C:
6
mg
Calcium:
301
mg
Iron:
0.01
mg
Reader Interactions