If you are looking for a great beverage fridge that is perfect for both indoor and outdoor use, I love my NewAir Stainless-Steel Refrigerator.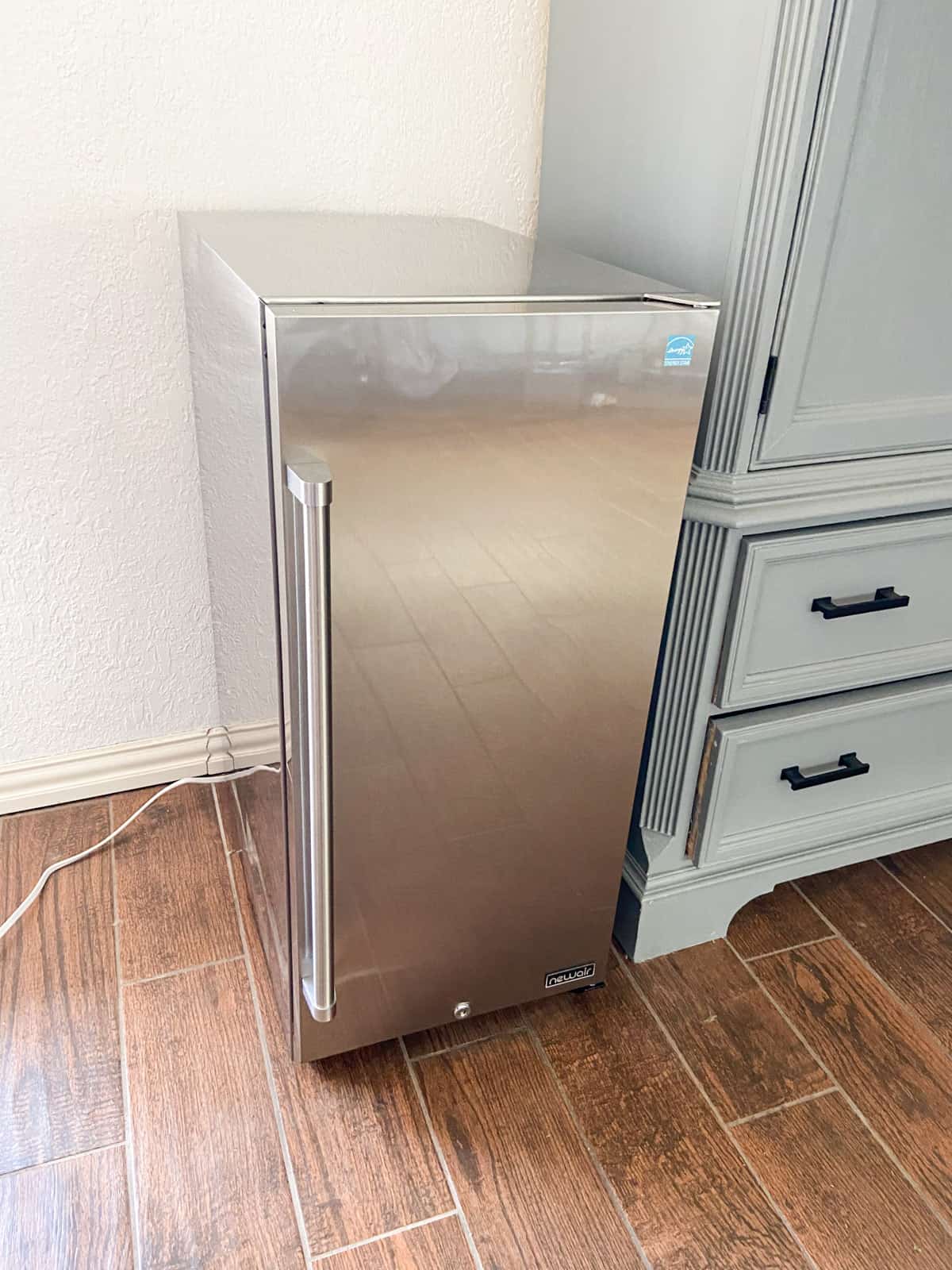 Last month I shared about my awesome nugget ice maker from NewAir and I just couldn't wait to share this beverage fridge with you guys too. NewAir sent me this fridge in exchange for an honest review and let me tell you this fridge does not disappoint!
My exact model number is NCR032SS00! It is 34" tall, 25.5" deep (with the handle) and 15" wide, with a volume of 3.2 Cubic Feet.
You can check out my affiliate link here and get an extra 10% off with my code TABLEJOY at checkout. This code works for all NewAir products too, just so you know!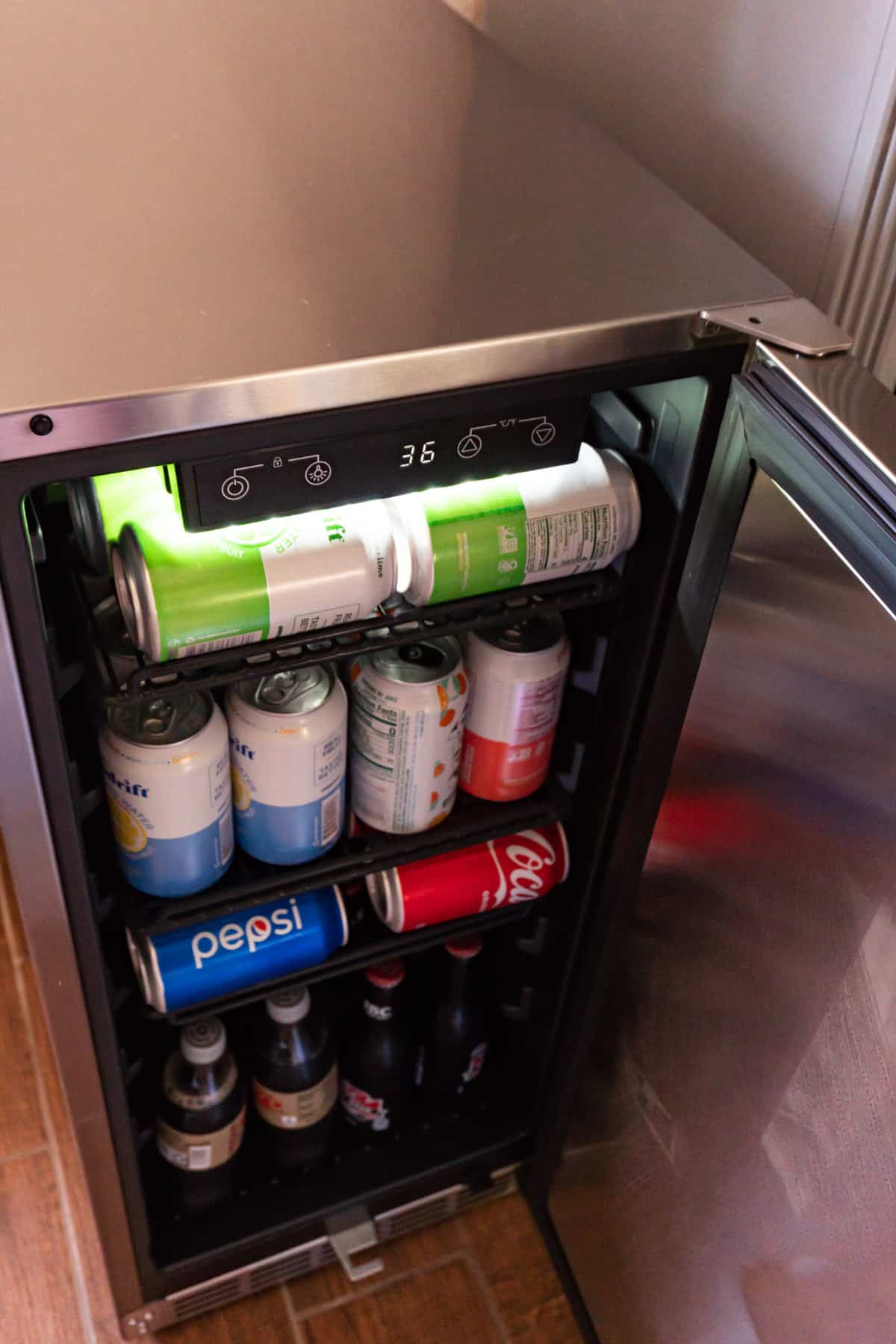 What I love about this beverage fridge:
It's good for both indoor and outdoor temps! Perfect for summer BBQs!
The fridge holds a ton of drinks- I think it's somewhere in the ballpark of 90 cans.
Shelves are adjustable and removeable so you can fit larger items.
I can use this for other food items if need be (you know when it's the holidays and there is no room in the fridge- this is going to come in handy!
The temperature can be controlled and monitored super easily!
Set Up
Always read the instructions first! It's tempting to just plugin it in and load it up, but the manual is there for a reason!
When this fridge first arrived, set up was super easy. The instructions say to let the fridge sit in its upright position for at least 24hrs to help the coolant settle and so it will run correctly.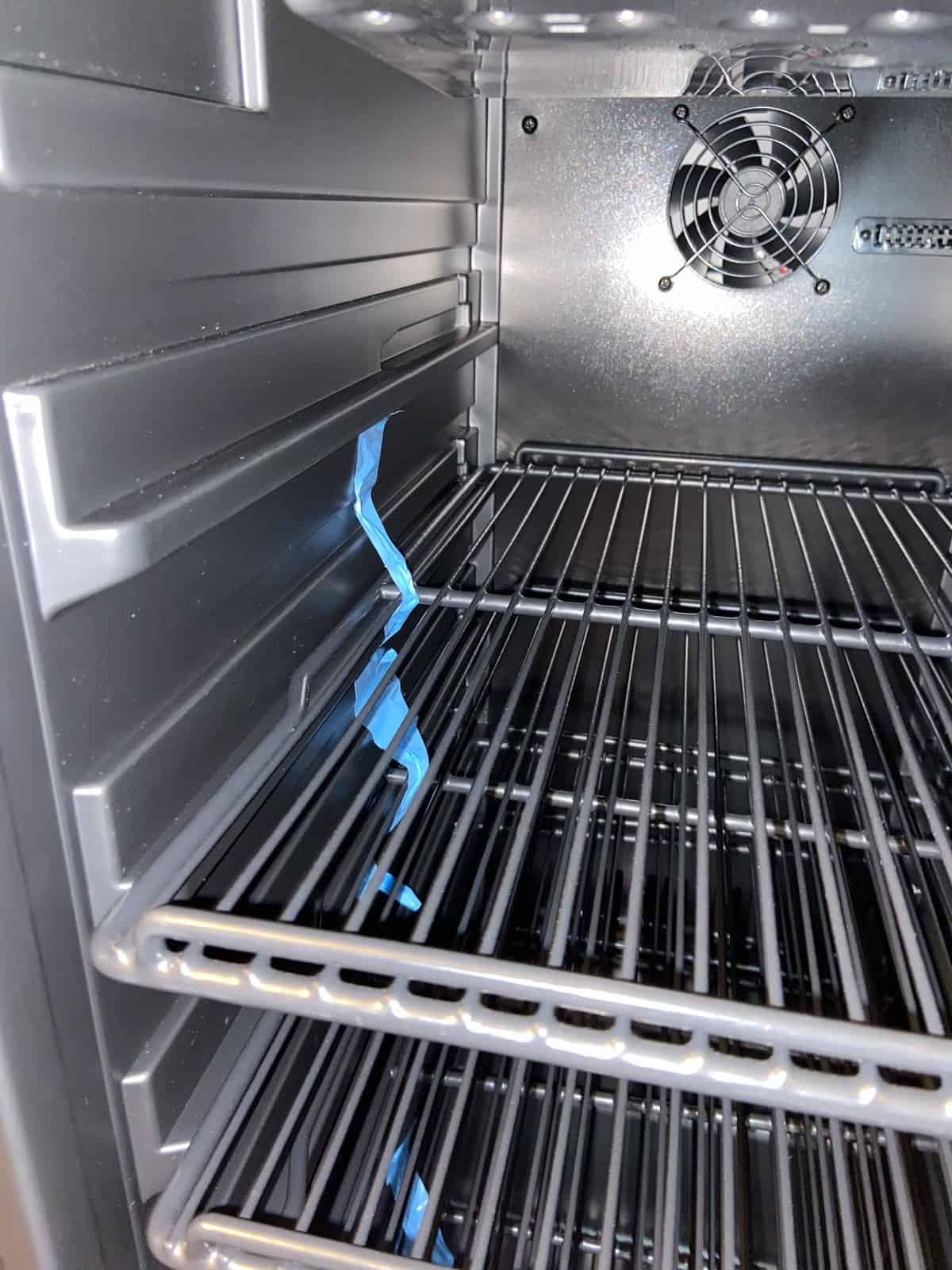 Also, the plug comes with a tag that says to let it sit- it's a really nice reminder for those of us eager to plug it in and get going!
I remember when I was looking at reviews for chest freezers (definitely needed one once I started getting all that tasty Good Ranchers meat and freezing fruits and veggies!) one of the biggest complaints was about the instructions not clearly telling the buyer to let their freezer sit upright overnight resulting in their new product not working!
I really appreciated the NewAir instructions stating that clearly!
After a day of letting it sit, I wiped down the interior with a damp cloth and removed the tape holding the shelves.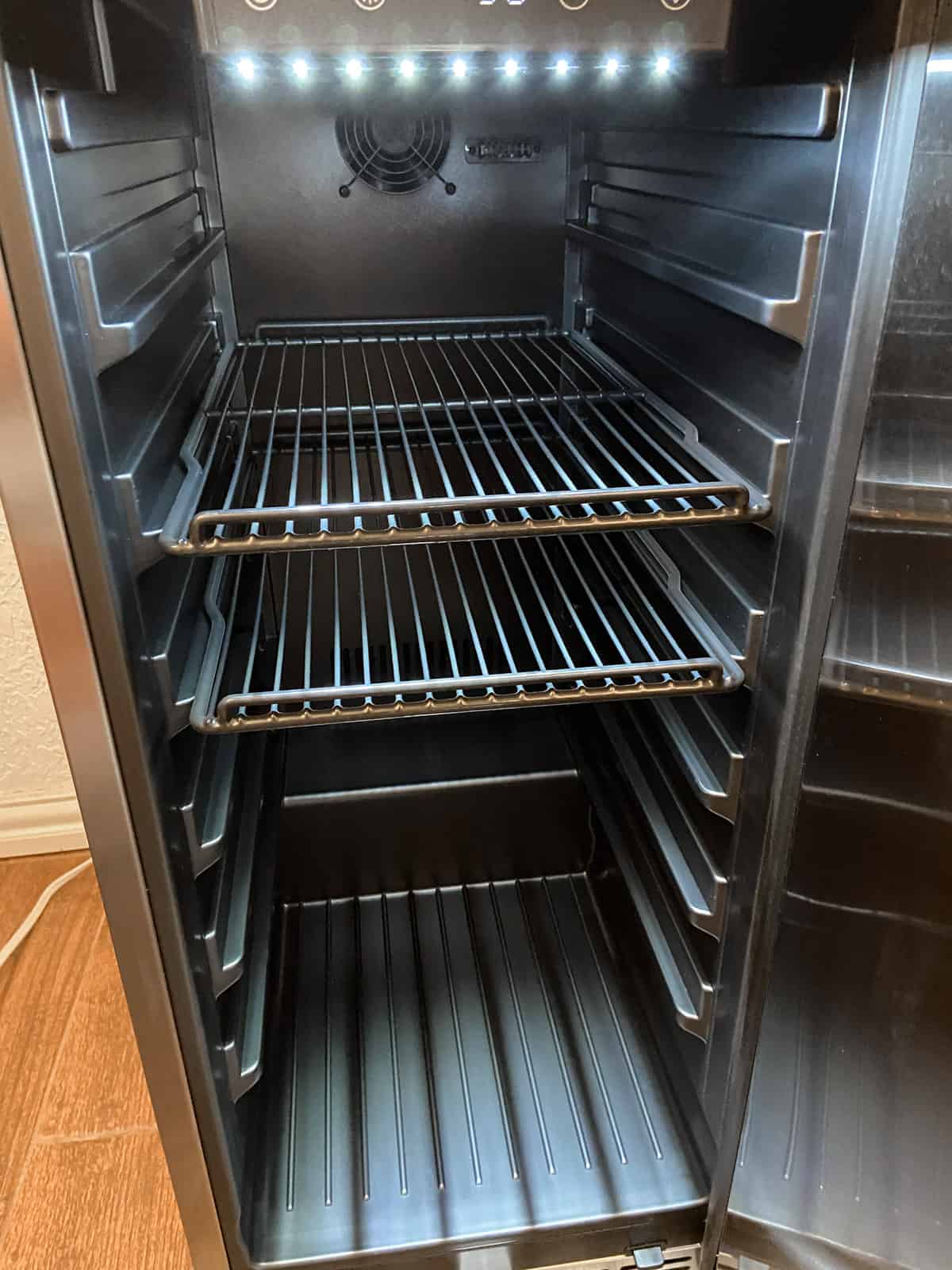 Attaching the Handle
This was the only part of the set that I was hesitant about because you have to carefully pull the rubber gasket that's in the refrigerator door out to get the handle screws to go through.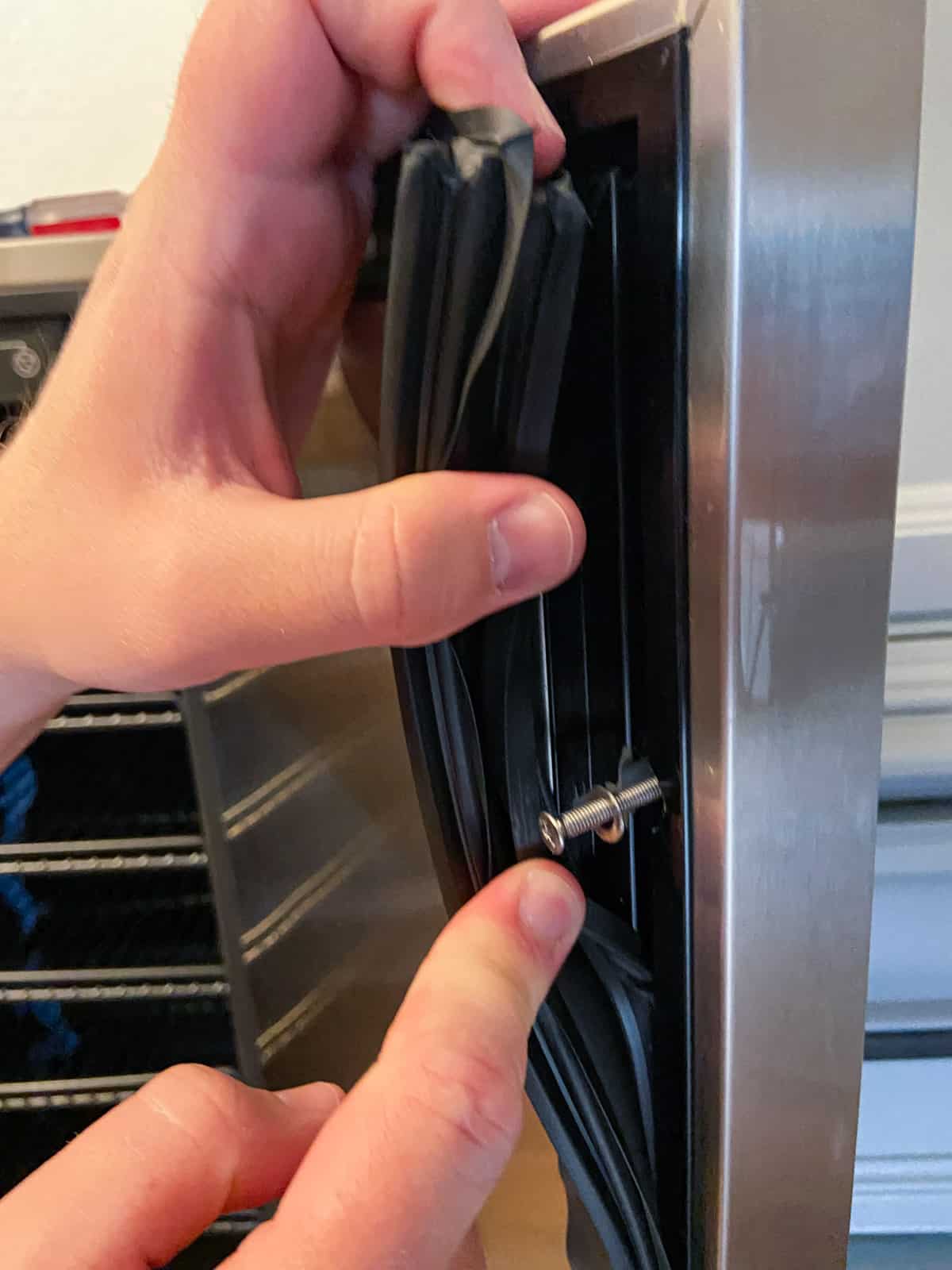 After employing the help of my husband, we were able to slide the gasket out and get the handle attached. It wasn't difficult just intimidating!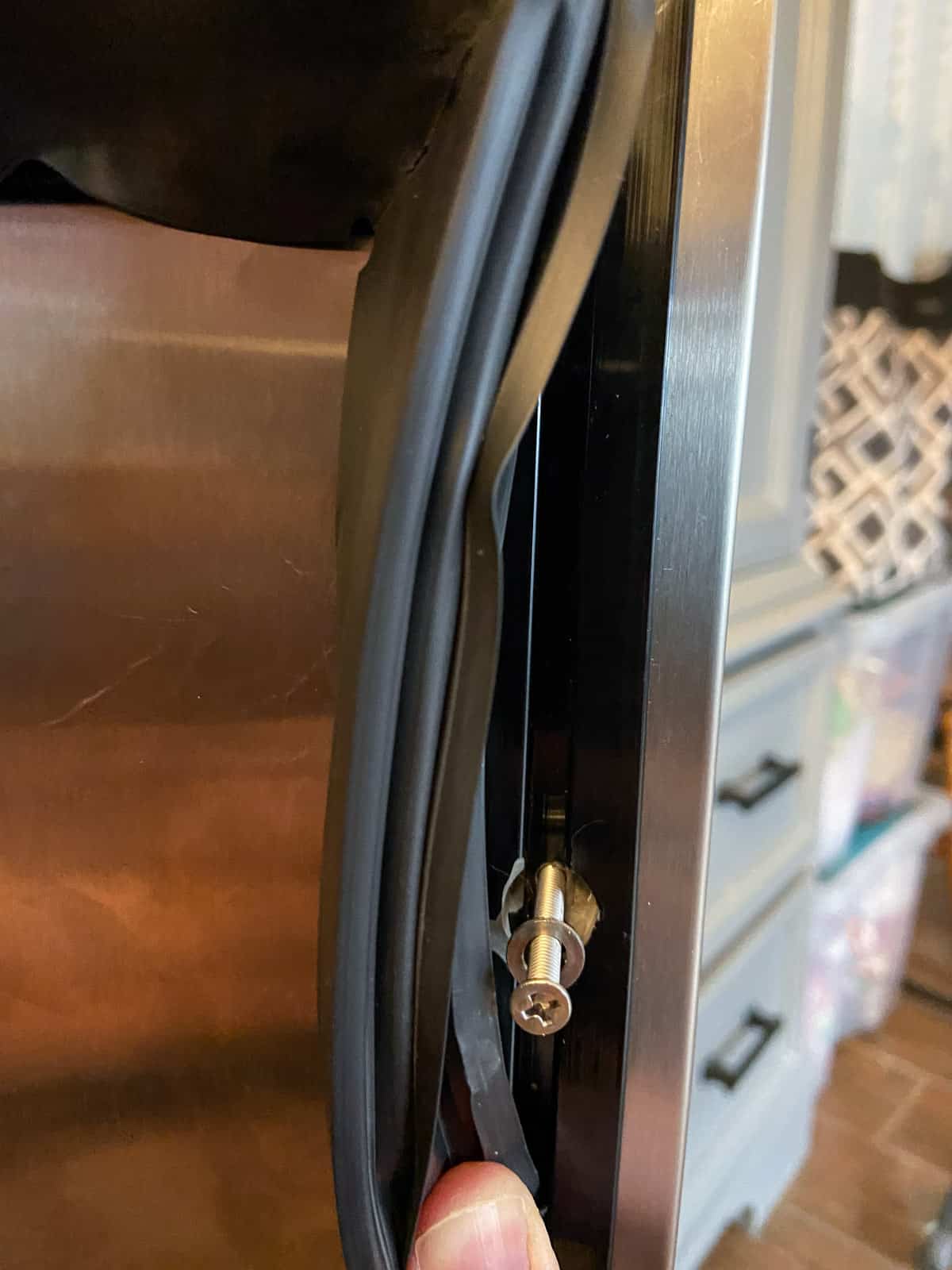 Plugged In
Something I really appreciate about this fridge and the ice maker too is the plug. It's flat and so it sits flush with the wall and fits easily behind furniture. A small detail that makes a big difference.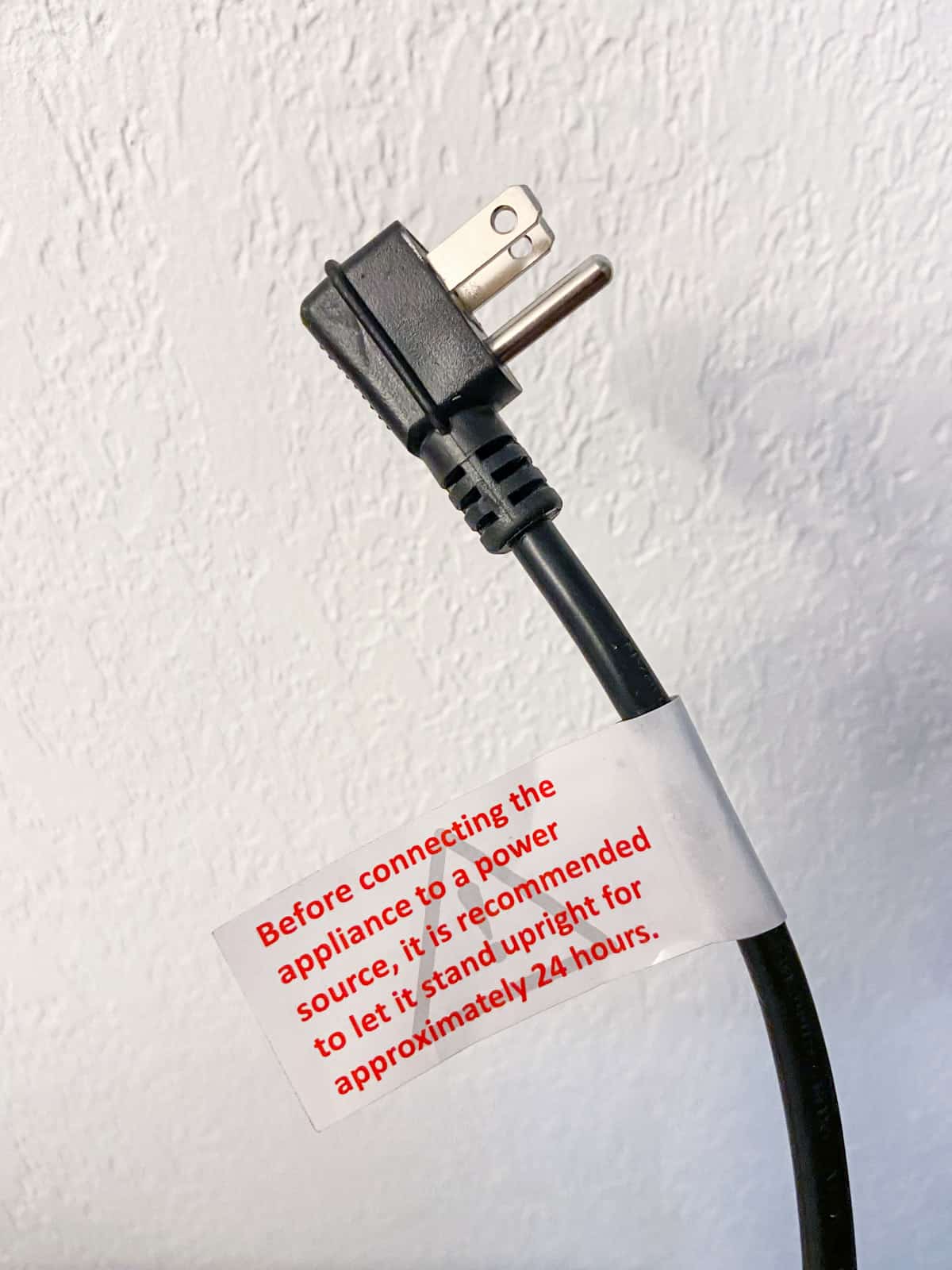 Temperature Control
The digital control panel and screen is so easy to use. It looks great and can be changed just by hitting the up and down arrows.
You can also turn the light on and off.
Cooling Power
This beverage fridge took no time get to 36°F and maintains that temperature consistently.
When loading up the fridge with drinks I had the door open for a few minutes and the fridge started to beep at me letting me know that the temperature was increasing. That was a feature I wasn't aware of before and thought it was a great addition!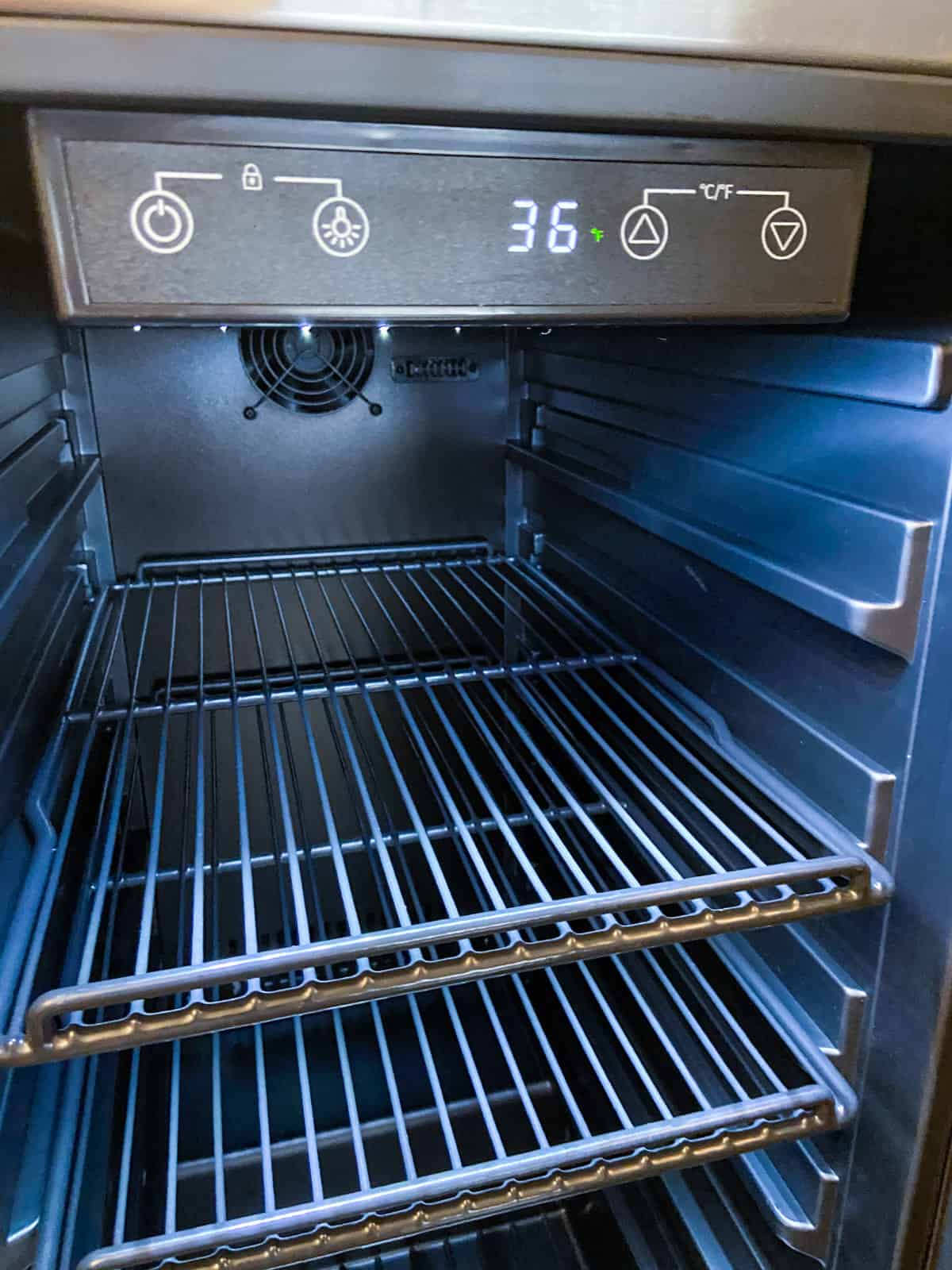 Indoor/Outdoor Use
This fridge can handle temperatures between 50°F and 110°F. Making it perfect for the backyard.
We chose this fridge specifically because of that. Other beverage fridges are typically only made for indoor use and can't be plugged into an extension cord.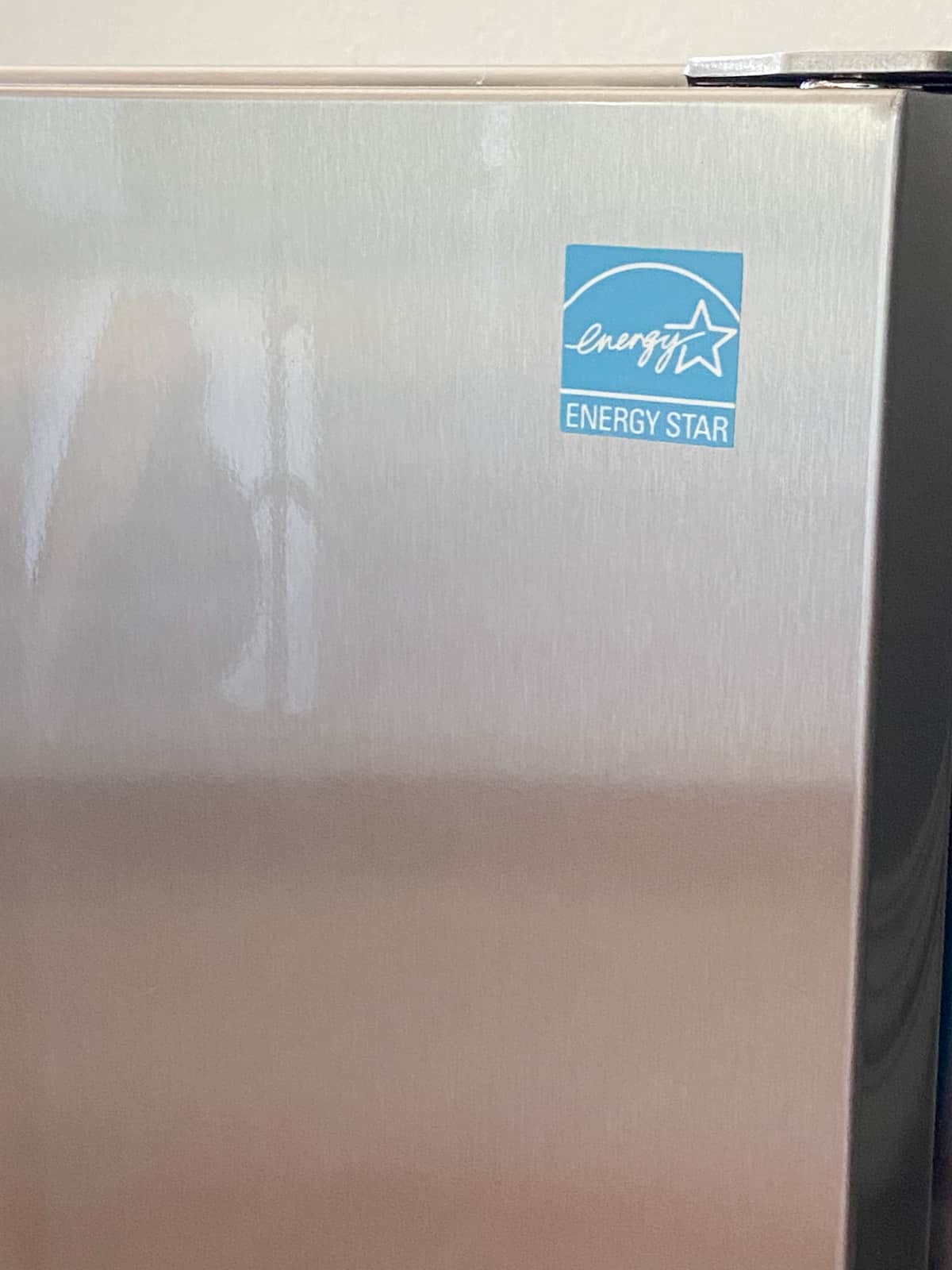 Although NewAir recommends not using an extension cord just due to the draw of the fridge and making sure it works properly, they do give specifications for the exact extension cord they do recommend if you must use one- which there is good chance you might need to if you are using it outdoors (and not in a dedicated-out door kitchen).
Indoor beverage fridges don't even offer up an extension cord recommendation because it could be dangerous.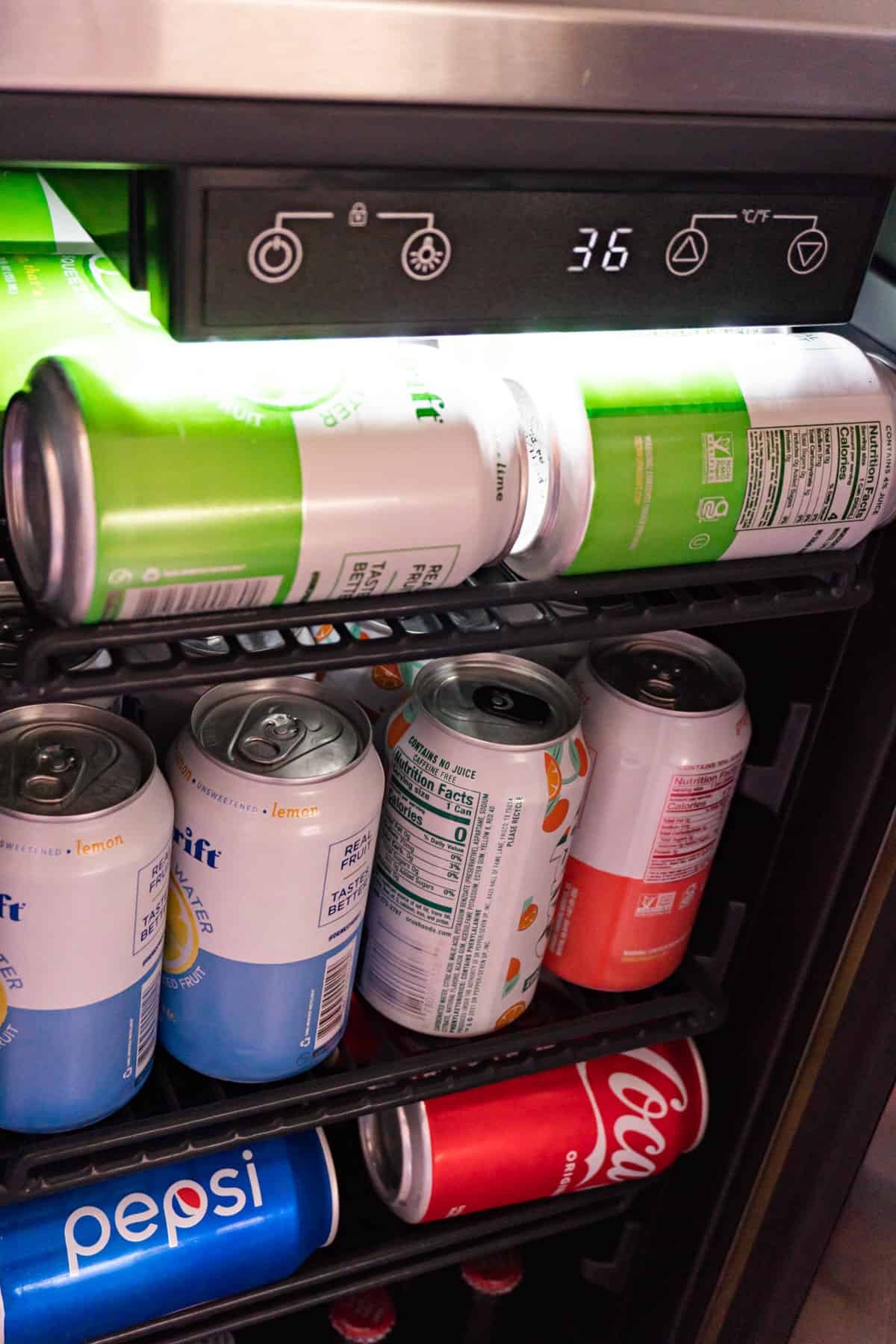 Capacity
This fridge holds so much! You can remove shelves to make room for larger items and it doesn't have to be only drinks.
The manual states it can even be used to refrigerate medicine and other medical products. Pretty awesome.
Although I have excitedly put all my drinks in the fridge so far, I can't wait to use this when I have parties or during the holidays. You know, when you just need a little extra space for all the tasty sides or leftovers!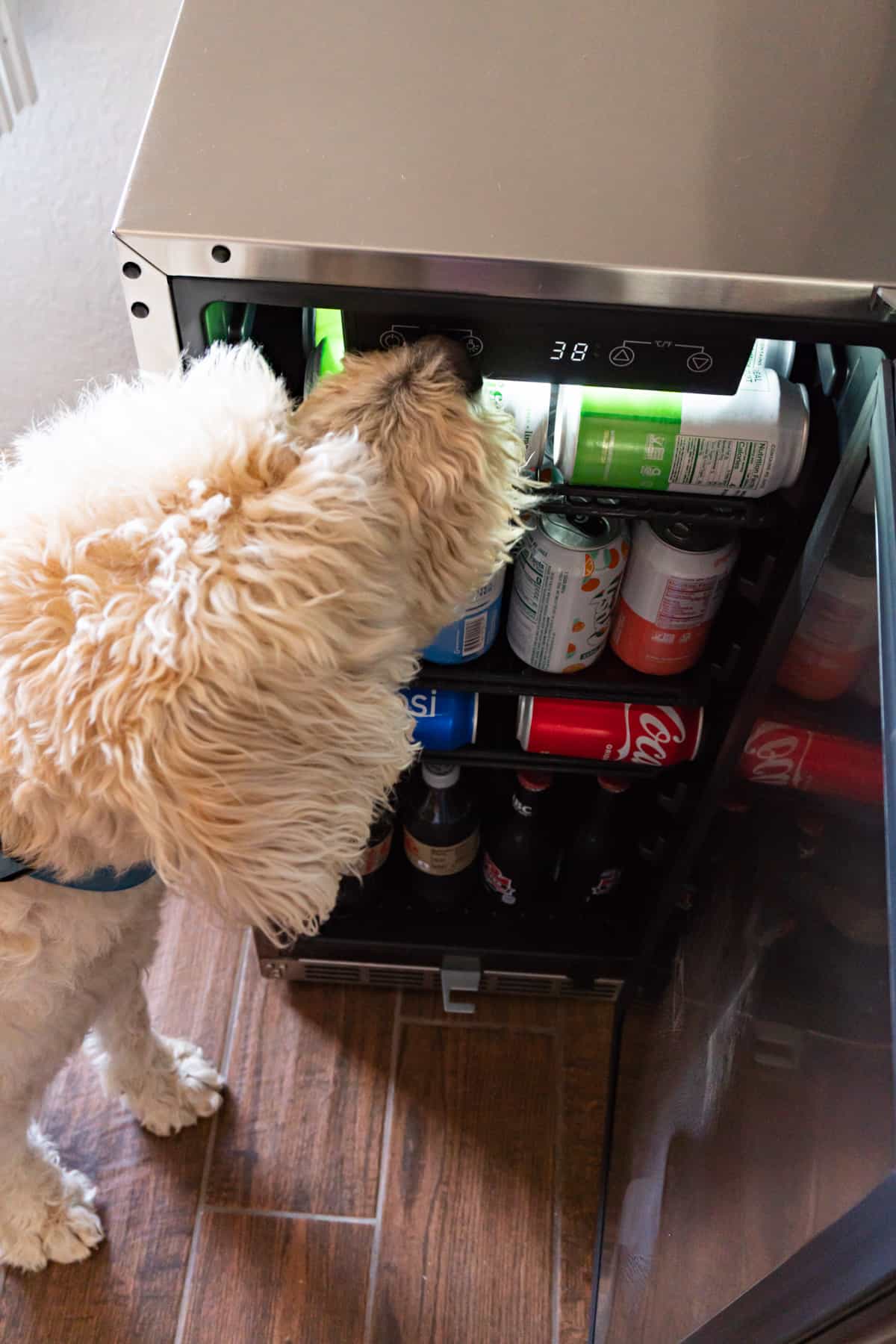 Reversible Door
I didn't see instructions in the manual but it does look like you can reverse the door so it opens from the other side. You would have to detach the door completely and flip it upside down.
The down side to this is that the logo would be upside down and you also couldn't use the door lock feature.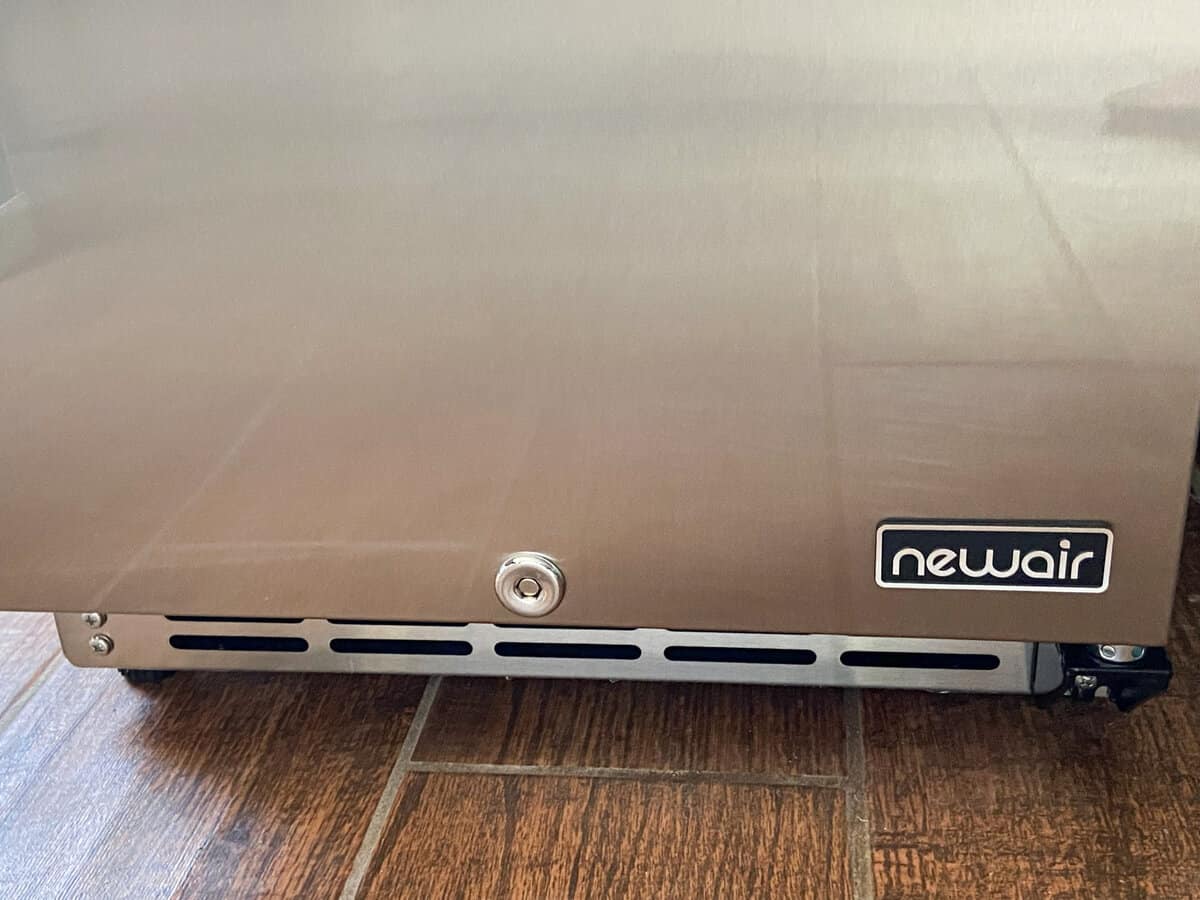 Overall, this product is wonderful. The stainless steel looks amazing and the fridge is a super-efficient cooler. Another win from NewAir!