How long does smoked salmon last? The storage life of smoked salmon depends on several key factors ranging from how it's packaged and stored to how it's smoked.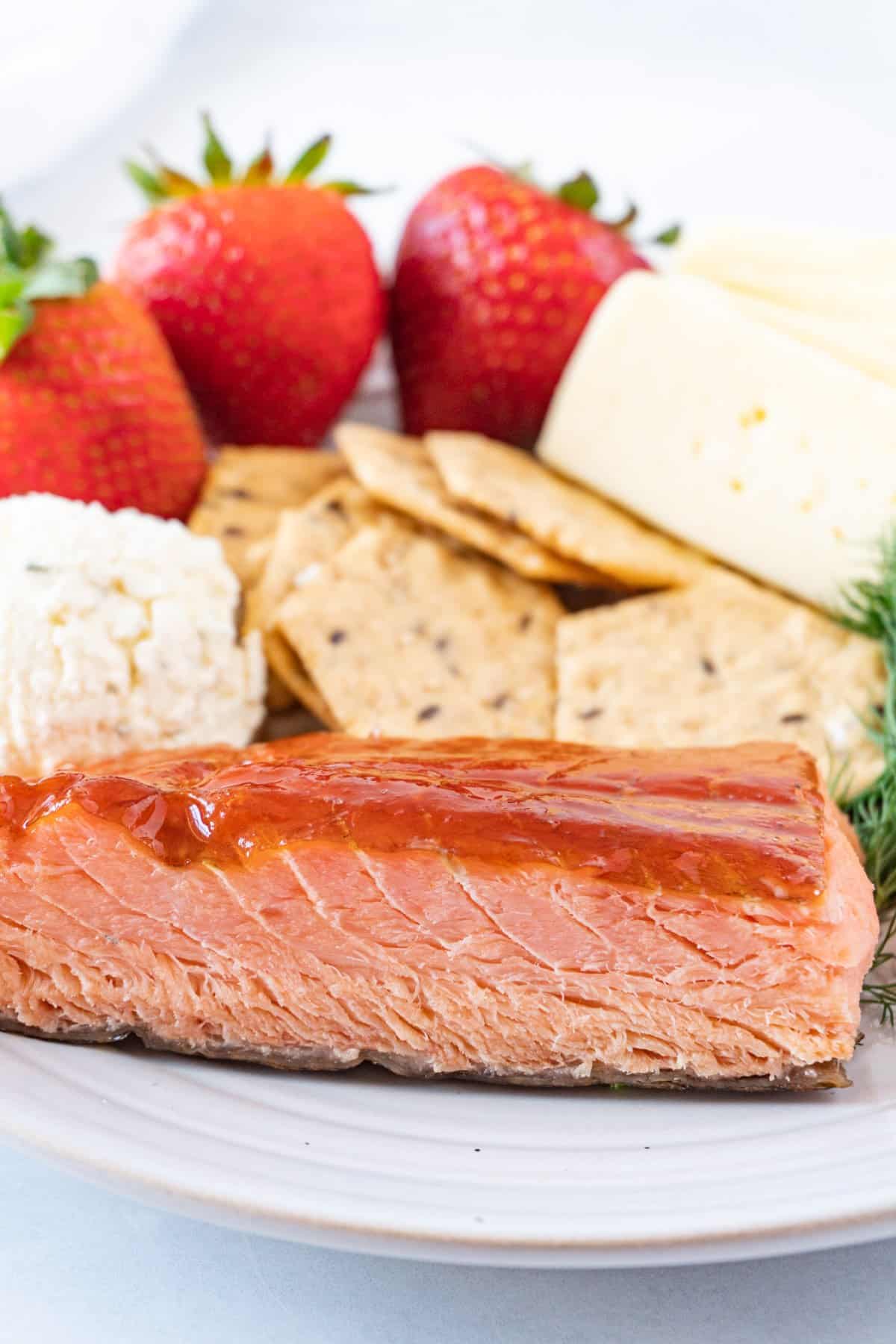 Here I will share how to tell if your smoked salmon is good or should be tossed!
If you like this article make sure to check out how to tell if potatoes are bad, how to tell if buttermilk is bad, and how to cut cantaloupe, parsley, or cilantro!
Smoked salmon is a delicious, protein rich, omeg-3 power house that is great for breakfast, lunch, or dinner. Whether you are eating it on a bagel or with rice- this is a tasty addition to any meal.
The real question though is how long does smoked salmon last?
I've shared lots of smoked recipes and so smoked salmon is not a stranger here. Smoked salmon is a cured piece of the fish (often the filet), that is then smoked so it preserves all the rich salmon flavor with a hint of smokiness.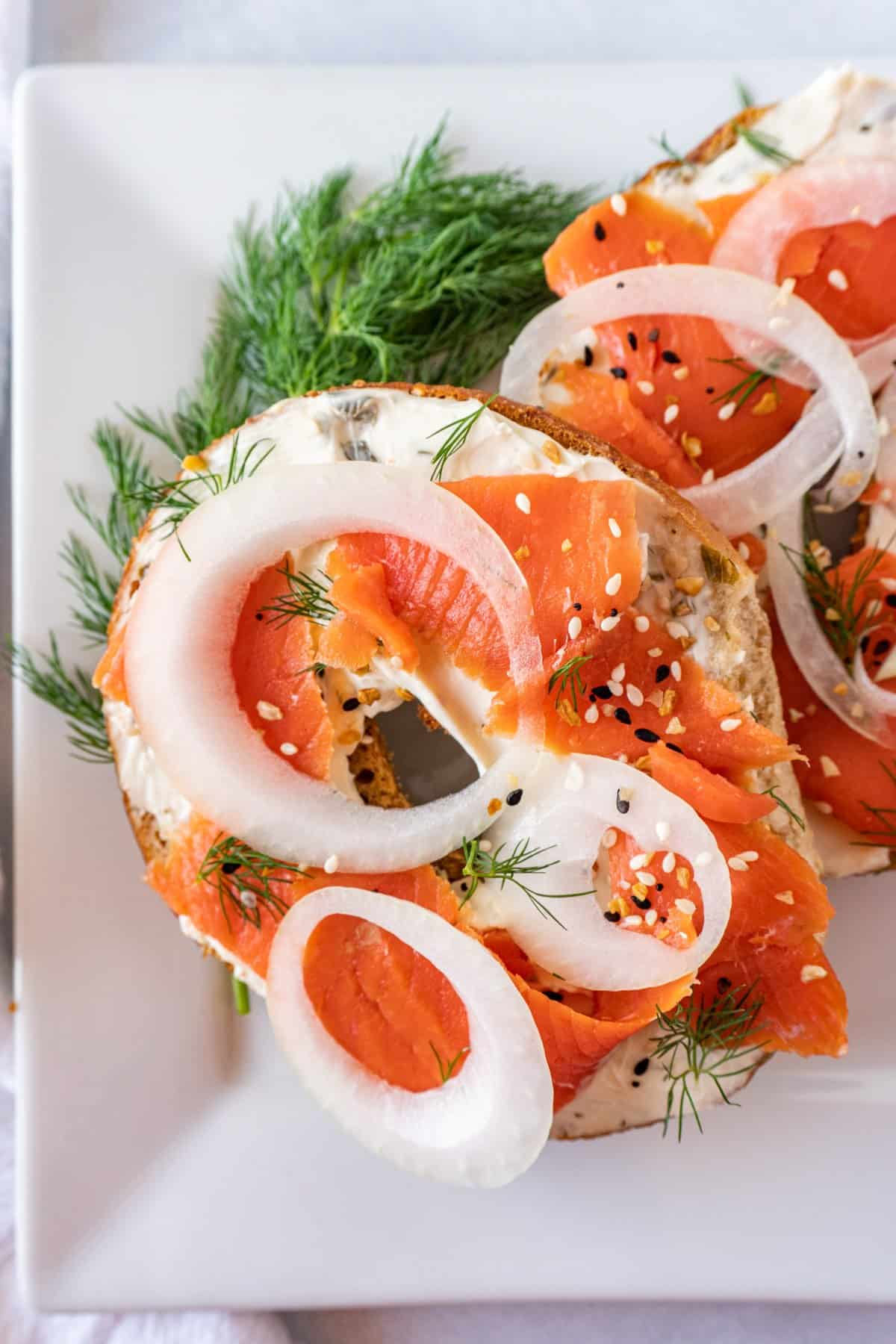 There are two main types of smoked salmon: hot smoked and cold smoked. The packaging your smoked salmon comes in should say if it is hot or cold smoked.
Hot smoked salmon is smoked above 120°F and has a flakier texture. It will last up to 2 weeks at most in the refrigerator and 2-12 months in the freezer.
Hot smoked salmon lasts longer because it was heat to a higher temperature, pasteurizing it, therefore allowing it to last longer.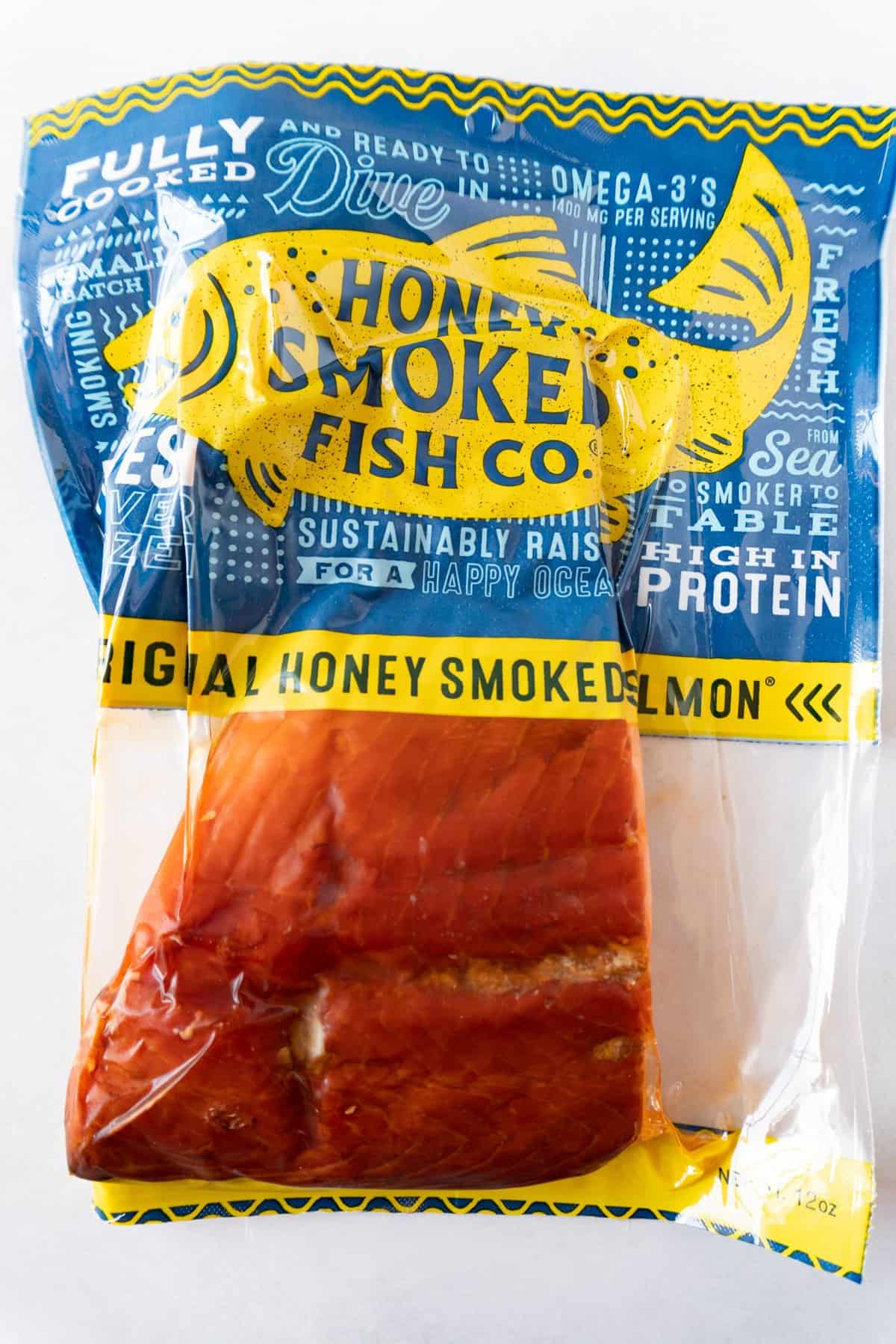 Cold smoked salmon is smoked at 90°F or below.  It is typically smokier and fresher in taste with a smoother texture.
Cold smoked salmon will last 1 week at most in the refrigerator or 1 month in the freezer.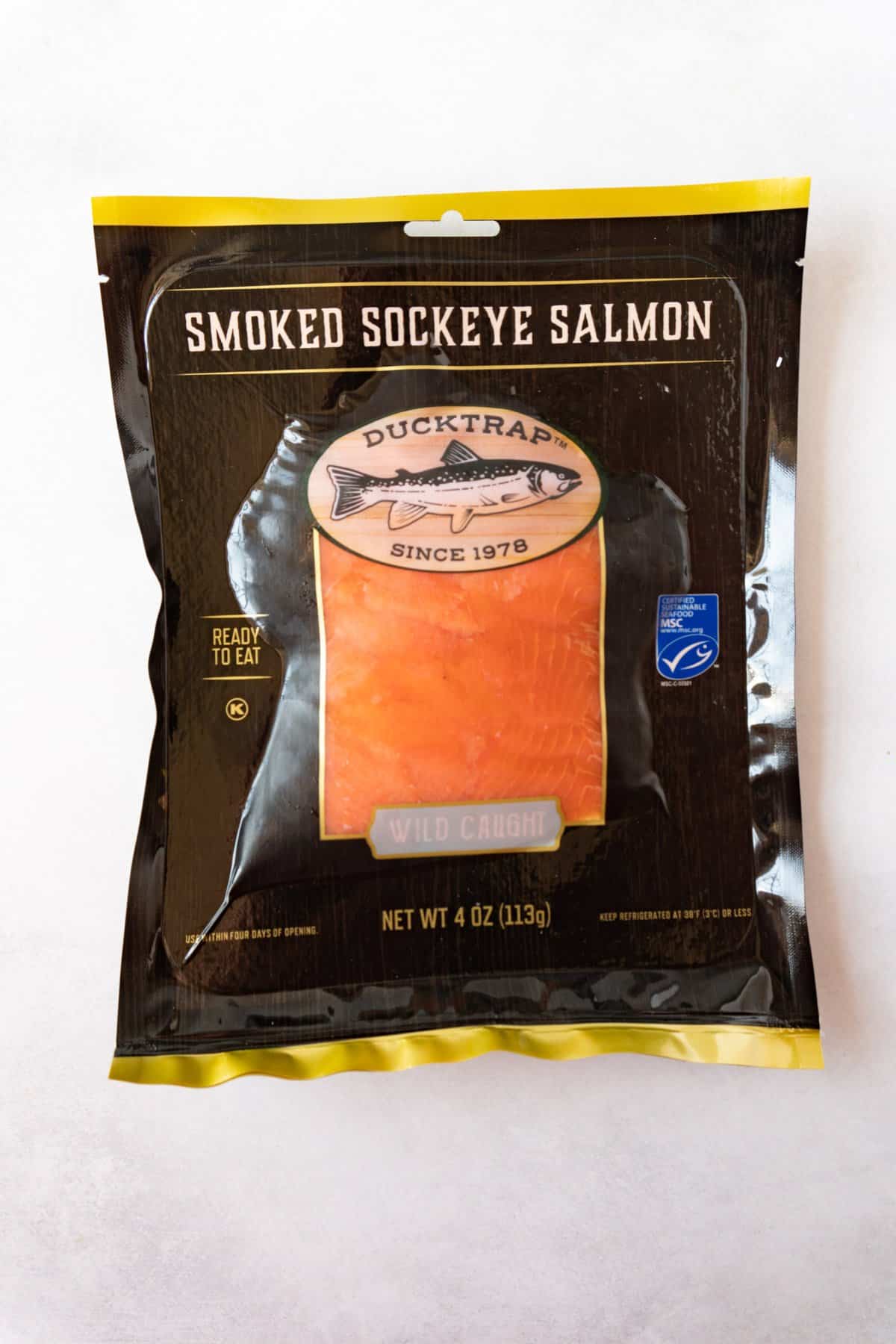 Are smoked salmon and lox the same?
No, the main difference between lox and smoked salmon is that lox is not smoked and is much saltier.
How long does an unopened package of smoked salmon last?
The shelf life of smoked salmon is typically a few weeks from that day it was packaged. However, if the package is unopened and has been kept refrigerated it can last 2-3 days past its expiration date.
If it's a specialized smoked salmon produced with a longer storage/shelf life (as marked on the package) it can typically last for a week after the expiration date.
How long does a package of smoked salmon last once opened?
This depends on how it's stored after opening and the type of smoked salmon, but properly stored and kept refrigerated most commercial smoked salmon should last least 4-5 days after opening.
For example, organic smoked salmon should be consumed 2 days after opening however honey smoked salmon should be consumed 5 days after opening.
How to tell if the opened smoked salmon is bad?
It will often times have a sour smell and look dull in color. If there is a lot of discoloring or sliminess those are also signs of smoked salmon going bad.
The salmon pictured below was kept refrigerated for about 10 days past its expiration date. You can see it is more dull and definitely off colored.
Even at this stage it still smelled fine and wasn't slimy even though it has clearly gone bad shouldn't be consumed.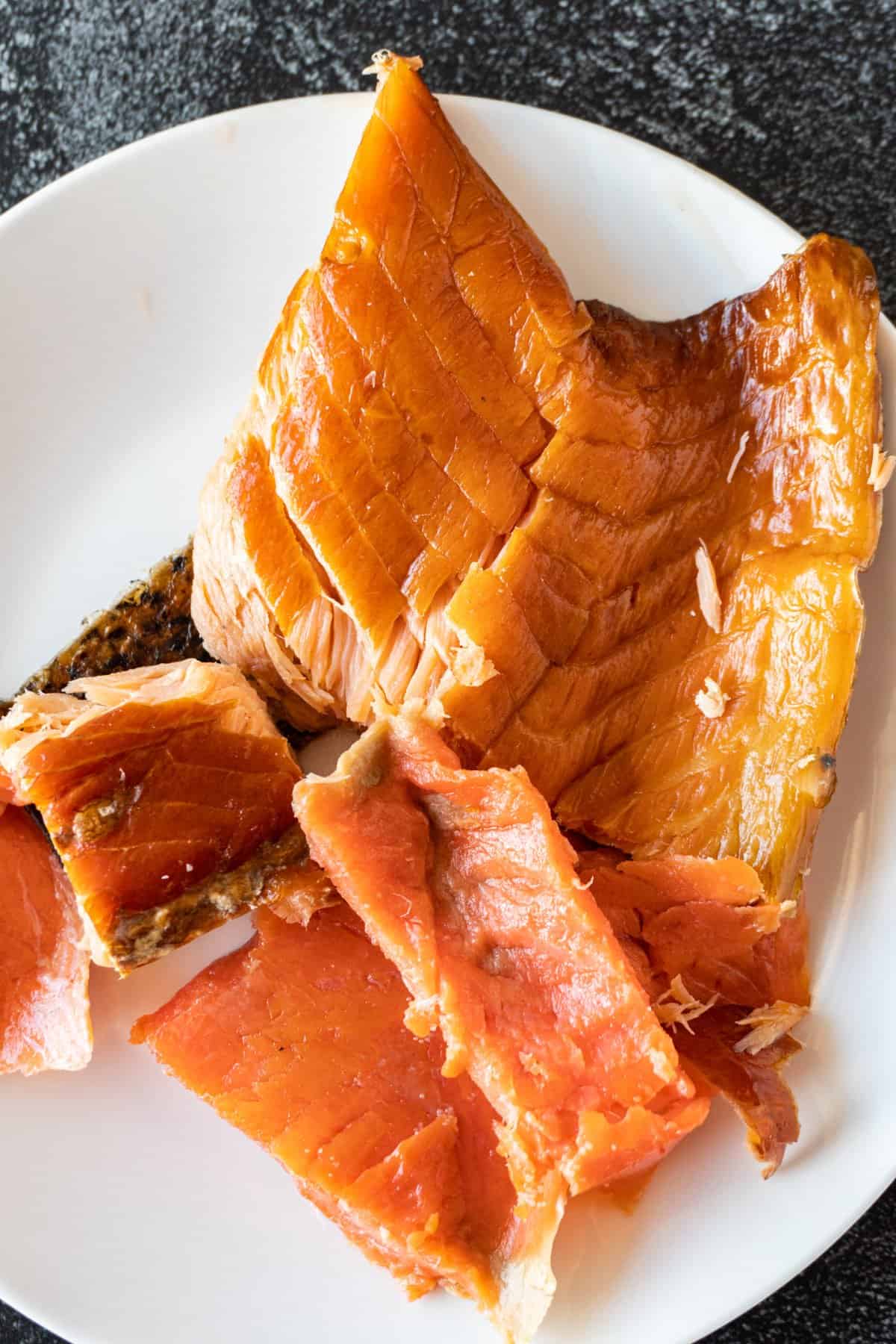 3 main ways to tell if smoked salmon are bad:
The expiration date: If it's past the expiration date it's best to toss, unless you just opened it a day or two before.
How it looks: If it's moldy, dull in color, slimy, or starting to turn green its time to get rid of it.
It's smell: If it smells sour or just off in any way it is spoiled.
What if there are brown spots on my newly opened smoked salmon?
Brown spots on freshly opened smoked salmon are most likely just fat from the area between the muscle and skin. If you are worried simply cut those pieces out.
The image below shows the top and bottom of my freshly opened cold smoked salmon that has some brown spots.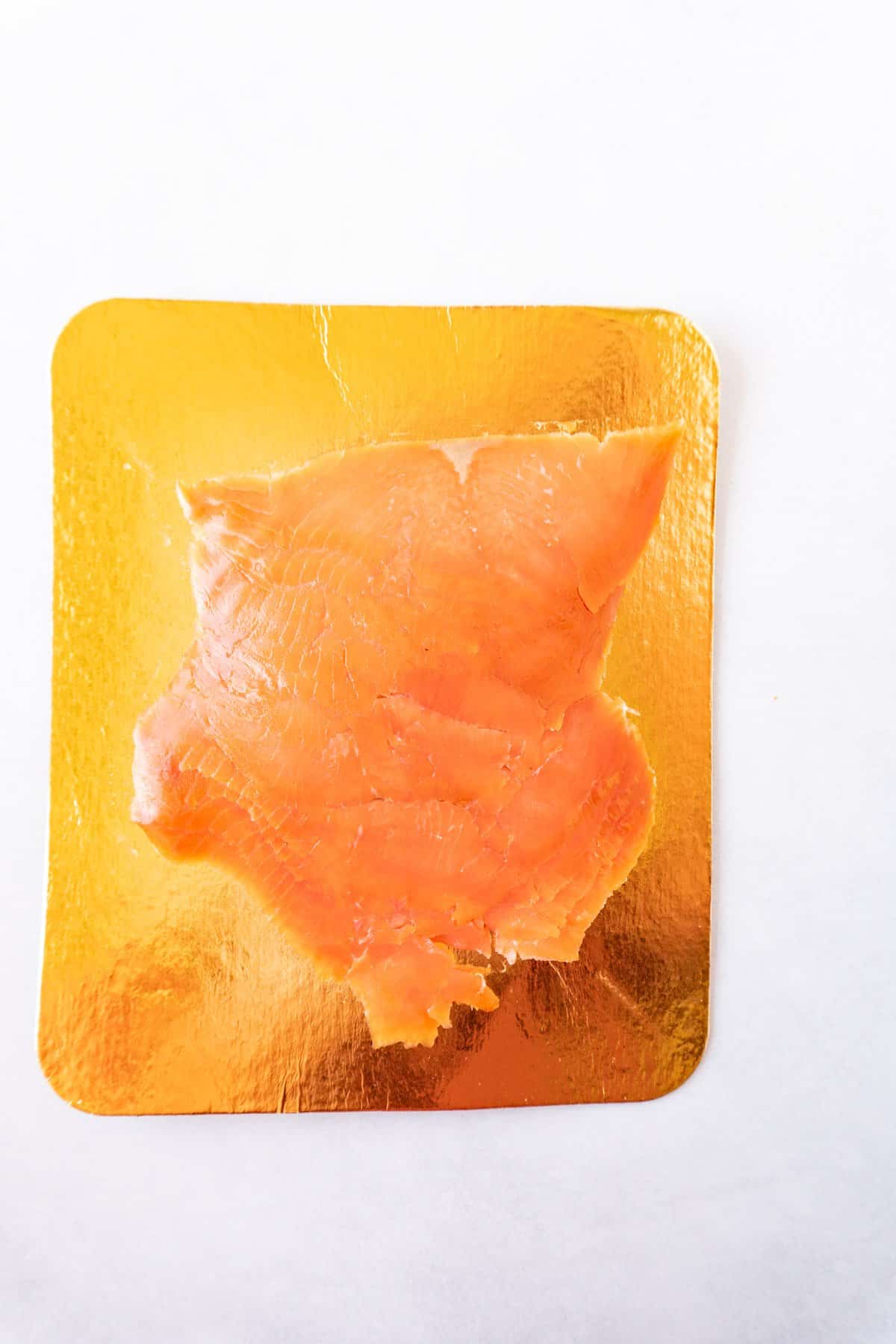 How to store smoked salmon?
Keep refrigerated and tightly wrapped in plastic wrap after opening. This prevents oxygen from reaching the salmon which is what beings the decaying process.
Can you freeze smoked salmon?
Yes, just store in a freezer safe bag and freeze for up to 3 months. You can freeze it in the package you bought it in if it hasn't been opened.
How long does frozen smoked salmon that has been thawed last after it is defrosted?
Frozen then thawed smoked salmon should be eaten within 3-4 days.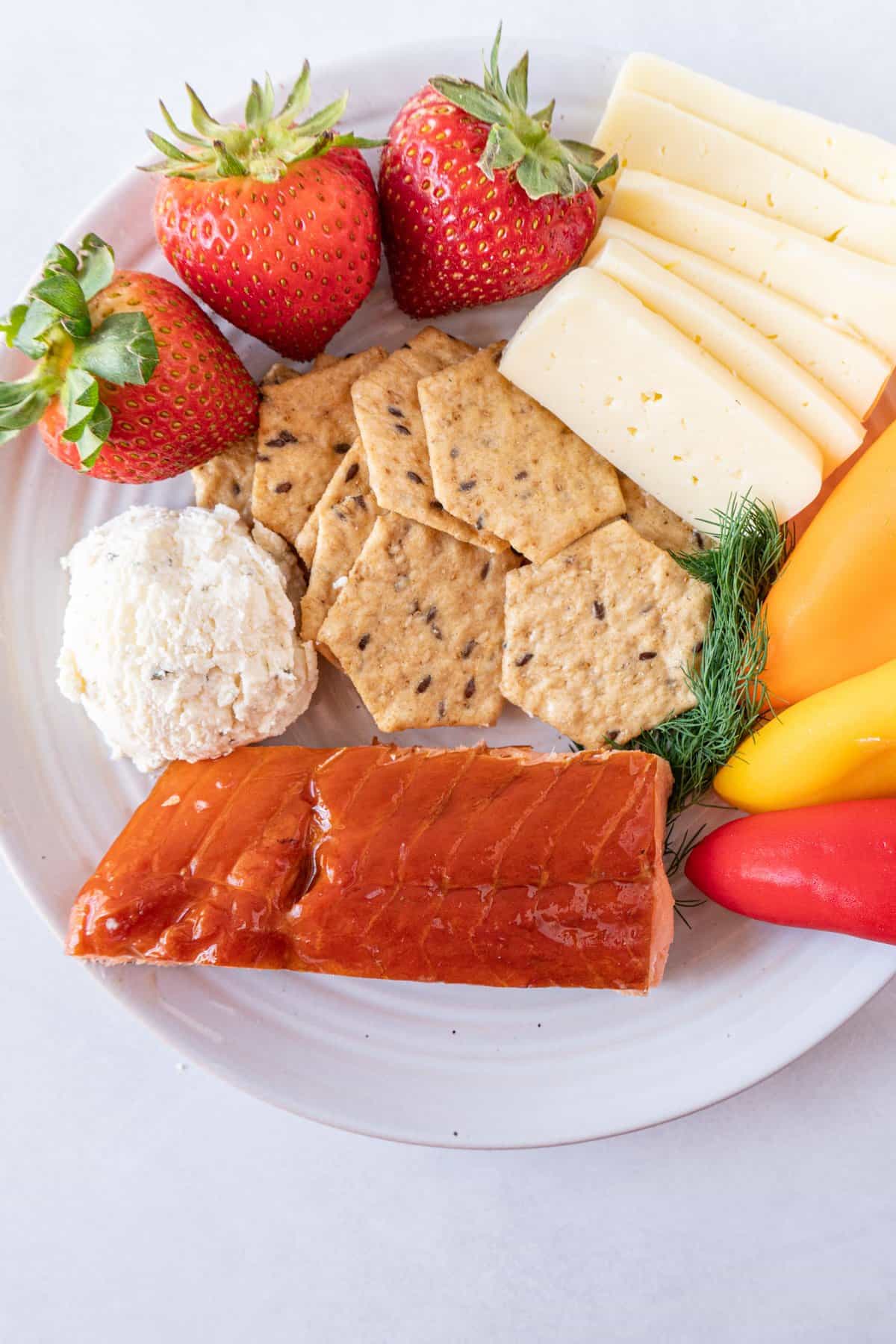 What happens if you eat bad smoked salmon?
Food poisoning from a build up of listeria is the most common result from eating spoiled smoked salmon. Symptoms include fever, muscle ached, diarrhea among other symptoms.
Botulism is a lethal bacteria that can survive the smoking process and why it's imperative to keep your salmon refrigerated properly and to not eat bad smoked salmon.
The FDA recommends that pregnant women, young children, older adults and anyone with a compromised immune system should avoid cold smoked salmon.
Hopefully this article helped you know how long does smoked salmon last and answered all your questions! If you still have question make sure to leave a comment below!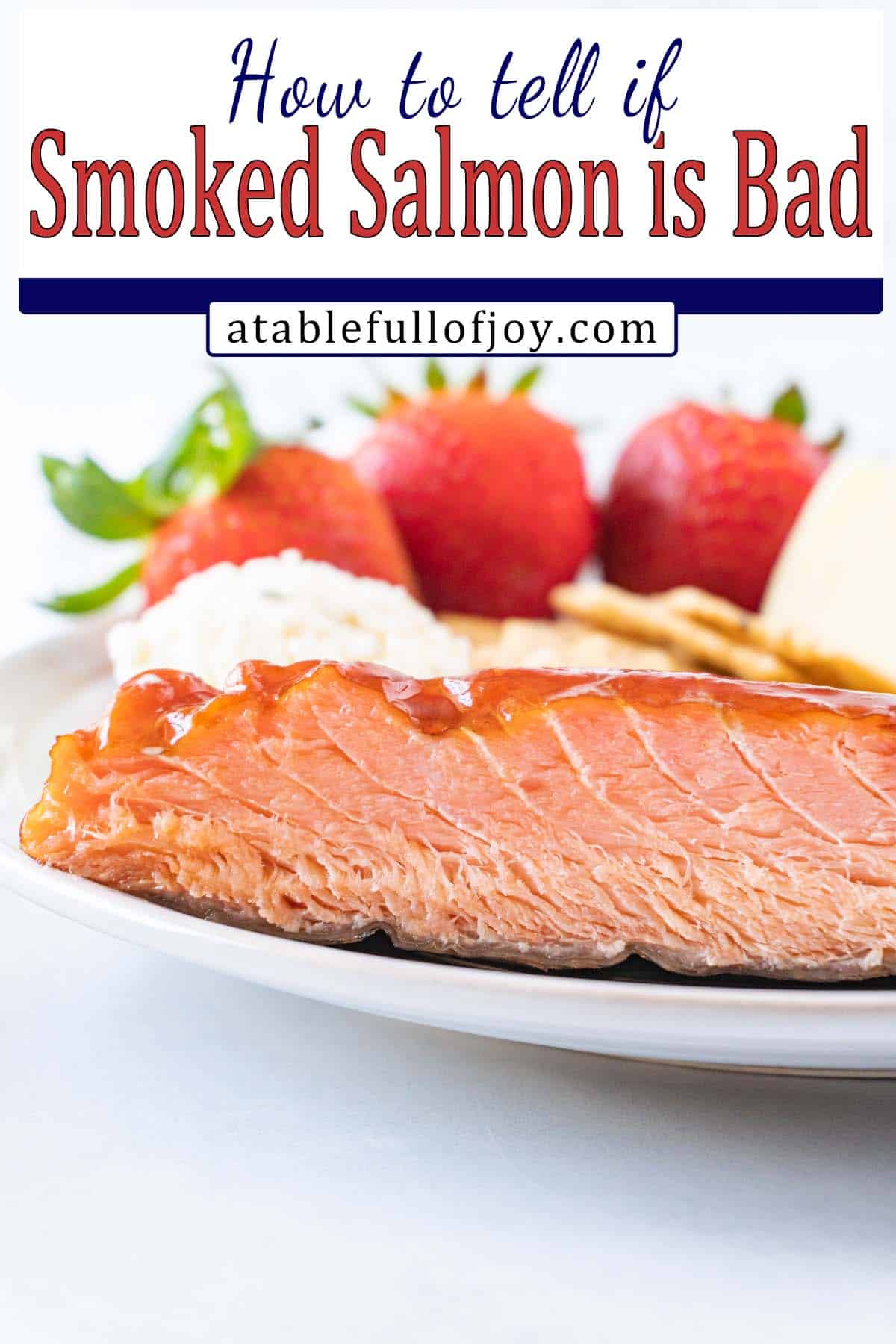 Want more? Subscribe to my newsletter and follow along on Facebook, Pinterest and Instagram for all of the latest updates.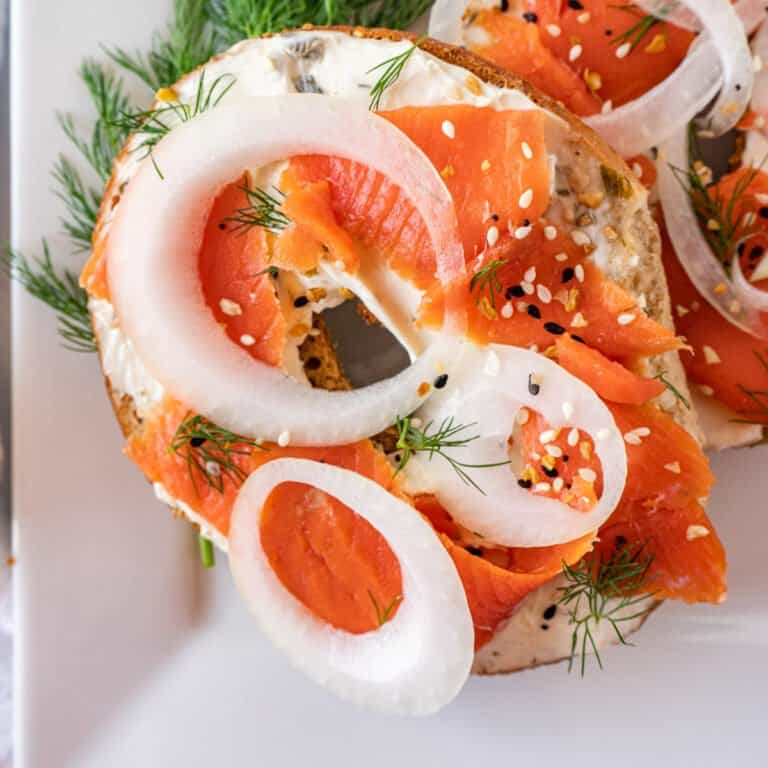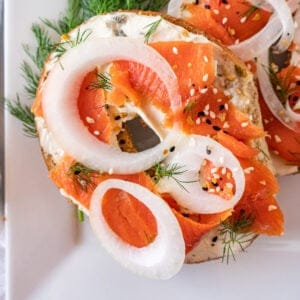 Smoked Salmon Bagel Breakfast
Eating smoked salmon on a bagel is one of my favorite breakfasts!
Ingredients
1

bagel

2

oz

Cream Cheese

1-2

oz

smoked salmon

1

slice

Onion

1

teaspoon

Dill

1

teaspoon

Everything Bagel Seasoning
Instructions
1 bagel,

2 oz Cream Cheese

Layer each bagel slice with smoked salmon and onion, then sprinkle with dill and everything bagel seasoning.

1-2 oz smoked salmon,

1 slice Onion,

1 teaspoon Dill,

1 teaspoon Everything Bagel Seasoning
Nutrition
Calories:
526
kcal
Carbohydrates:
61
g
Protein:
20
g
Fat:
22
g
Saturated Fat:
12
g
Polyunsaturated Fat:
2
g
Monounsaturated Fat:
6
g
Cholesterol:
64
mg
Sodium:
1222
mg
Potassium:
252
mg
Fiber:
3
g
Sugar:
3
g
Vitamin A:
794
IU
Vitamin C:
1
mg
Calcium:
80
mg
Iron:
2
mg
Reader Interactions