These easy homemade meatballs come together in no time! They are a quick and delicious dinner that gets even better dipped in the honey mustard sauce! So good!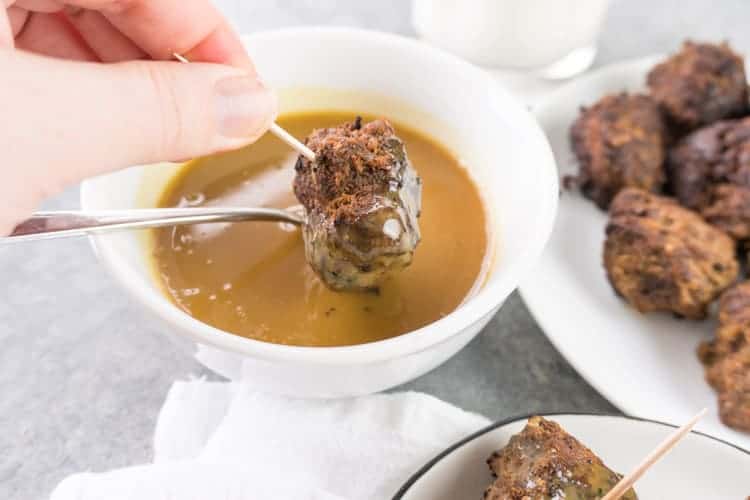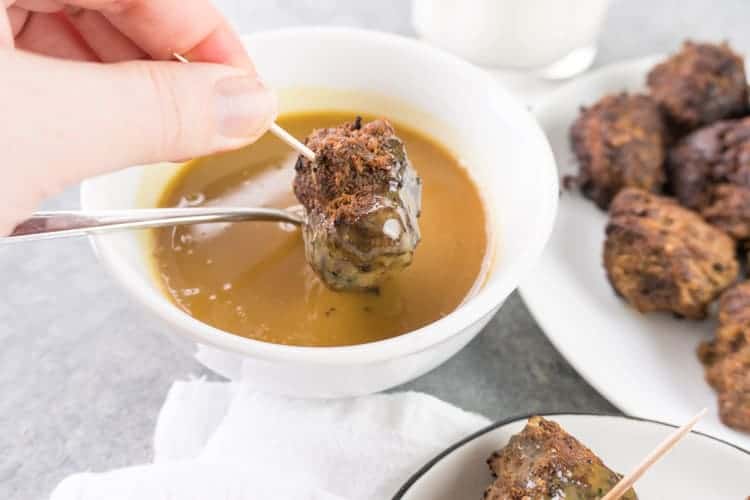 I started making these healthy meatballs about a year and a half ago when my husband and I were living out of a little hotel in the DC area. We were there for his work and I was so blessed to be able to go with him. Anyways, we had a tiny oven and stove and a decent sized fridge, so I was able to do a lot of cooking!
I was trying to eat less bread/gluten, and I just knew I could make some easy meatballs that were super yummy and ones where we wouldn't miss the bread crumbs. Well, here they are!
Even though we are back home in NM now, I still whip these up every now and then! They are so good and so easy! It would be silly not to include these in our weekly dinners!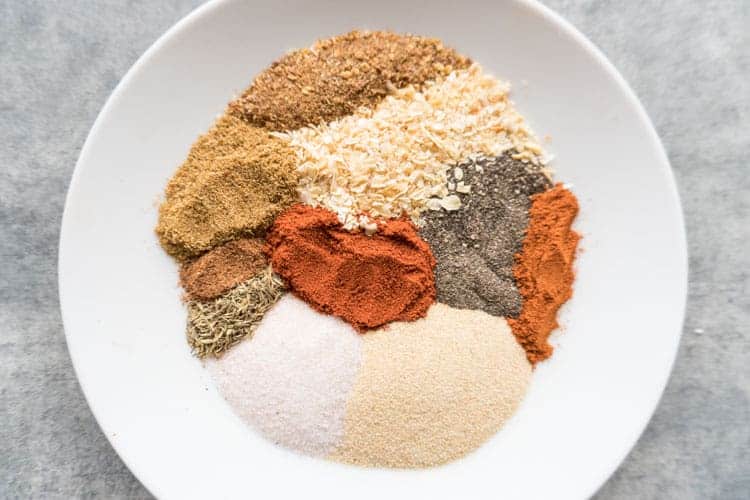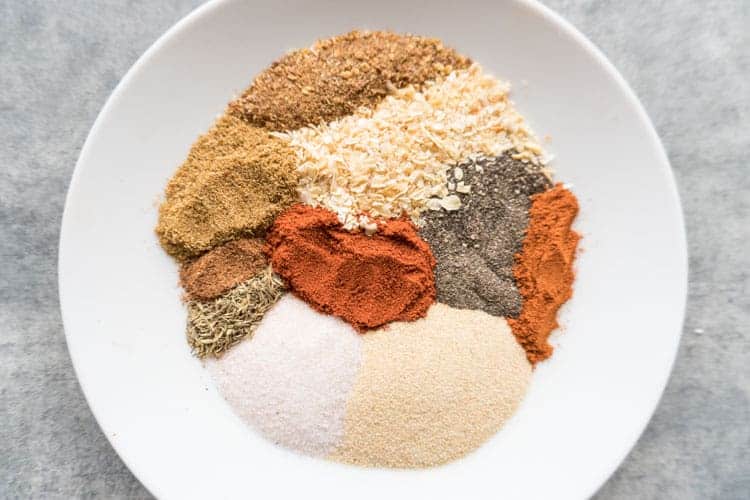 How to make meatballs:
Combine all the dry seasonings and then add them to the raw hamburger.
I like to use 2 eggs mixed into the hamburger to act as a binding agent. It works so well I even use it when I make my ultimate cheeseburgers and sliders!
Add in the liquid seasonings and then roll them into balls!
Cook them up and you are good to go!
Homemade Meatballs are easy to make and these are gluten free!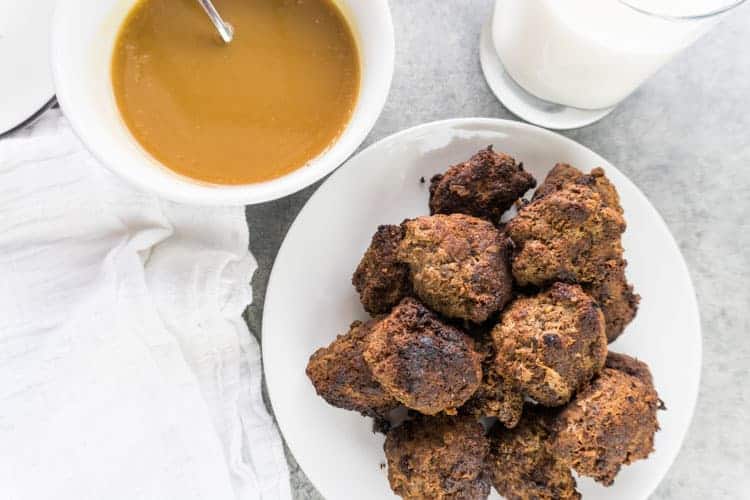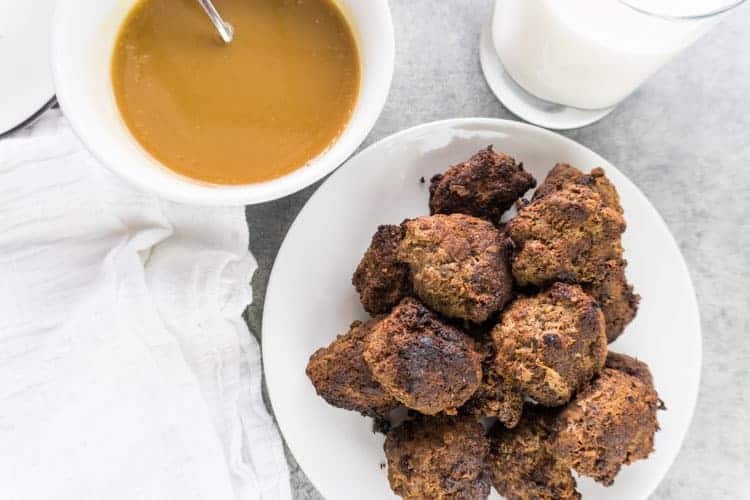 Now onto the dipping sauce! It's so complicated- ok here we go…deep breath…
How to make Honey Mustard Dipping Sauce:
Mix honey and mustard together…. The End.
Okay so maybe not complicated at all… but it tastes like it is! Give these meatballs a try and let me know how you like them in a comment below!
If you are looking for other dinner ideas, try my super delicious smoked chicken, pasta salad, cucumber avocado salad or my zucchini bites! You can't go wrong with any of these!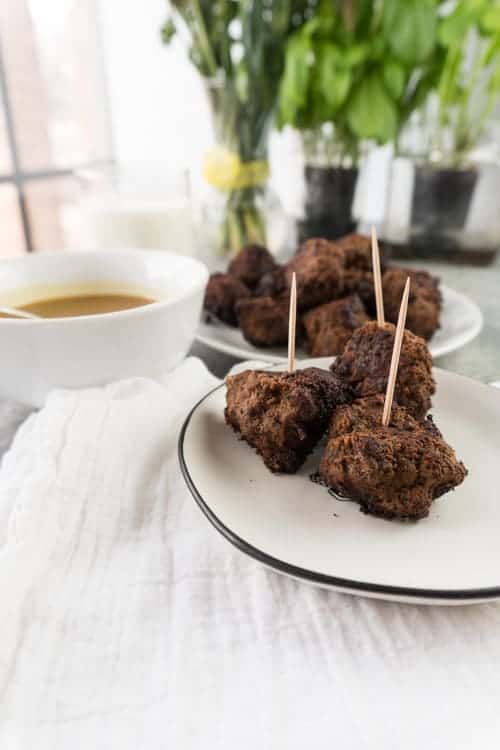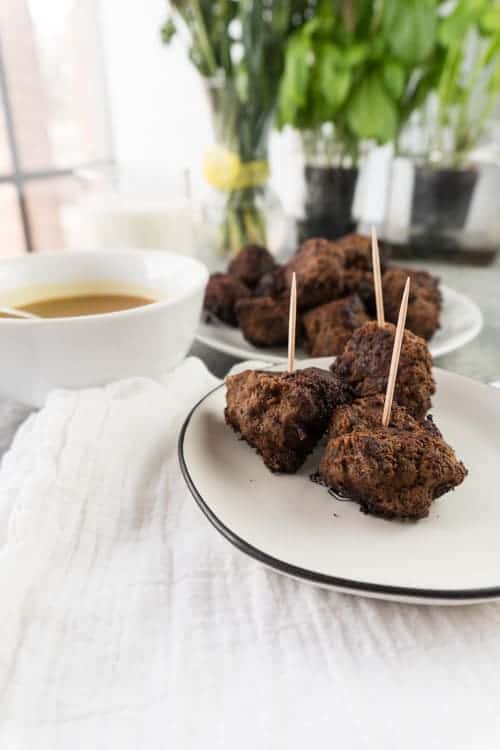 Want more? Subscribe to my newsletter and follow along on Facebook, Pinterest and Instagram for all of the latest updates.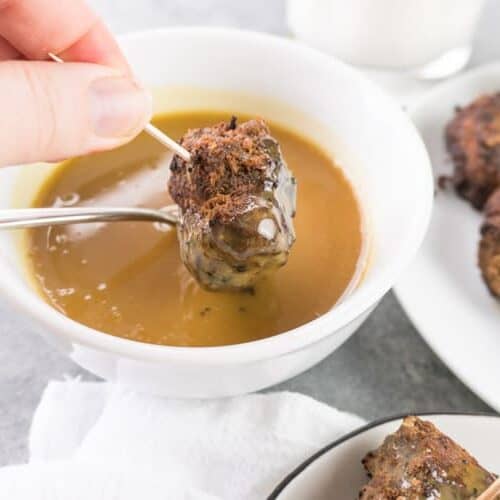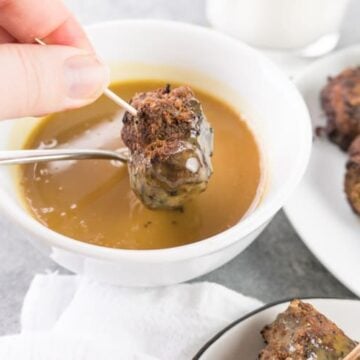 Best Homemade Meatballs with Honey Mustard Dipping Sauce
These easy, gluten free meatballs are great for dinner any day of the week! Dip them in the super easy to make homemade honey mustard dipping sauce and you are good to go!
Ingredients
Meatballs
1.5

lbs

hamburger meat

2

eggs

1

tbs

paprika

1

tbs

chopped onion

dried or fresh

1

tbs

garlic powder

2

teaspoon

pepper

2

teaspoon

salt

1

teaspoon

red pepper flakes

1

teaspoon

cumin

½

teaspoon

thyme

½

teaspoon

nutmeg

½

teaspoon

cayenne

2

tbs

liquid smoke

1

tbs

Worcestershire sauce

¼

cup

olive oil
Honey Mustard Dipping Sauce
Instructions
Meatballs
In a small bowl, combine all the dry seasonings.

In a medium bowl, add the raw hamburger, eggs, dry seasoning mix, liquid smoke, and Worcestershire sauce and mix thoroughly. Roll into ~2" balls.

In a large skillet or fry pan, heat oil over medium high heat.

Once oil is hot, place each meatball in the skillet. Turn each meatball every minute or so to brown all sides. After the meatballs look done, cut one open and make sure it is cooked through. If not, go ahead and turn down the heat on the stove top and cover pan with a lid. Let the meatballs cook for several more minutes, checking for doneness.

Once done, dip in sauce of choice (I recommend the honey mustard sauce!) and enjoy!
Honey Mustard Dipping Sauce
In a small bowl stir together honey and mustard.
Notes
*I used Dijon mustard for this, but if you only have yellow mustard that works too!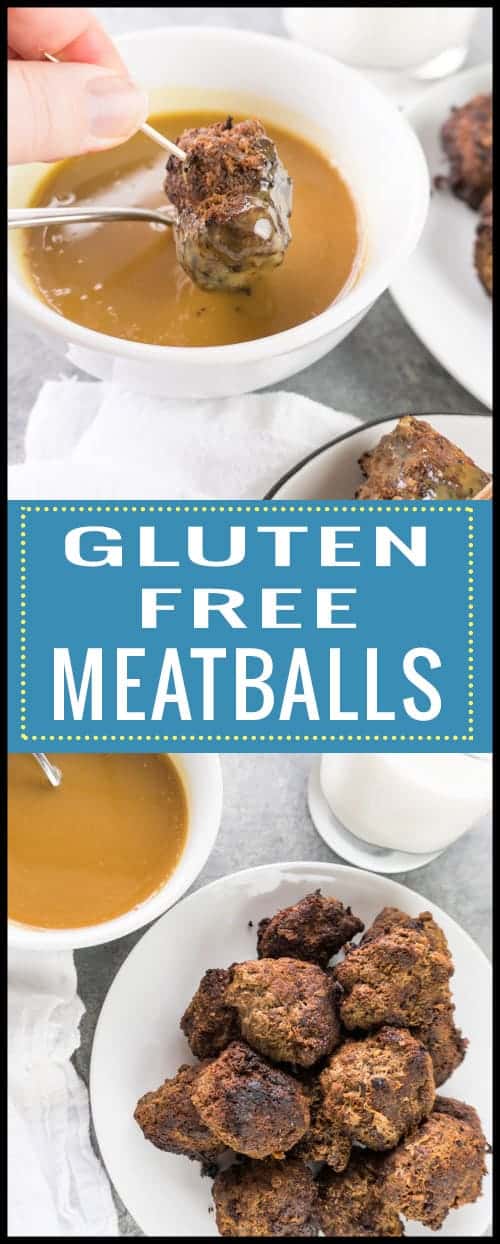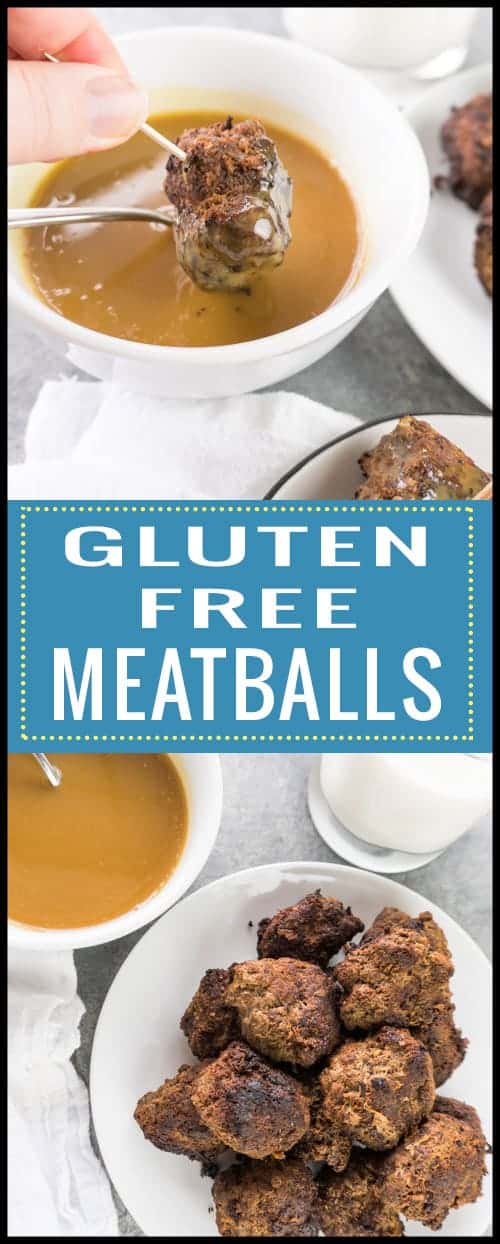 Reader Interactions