The recent StarCraft Anniversary means Blizzard wants to celebrate in lots of fun and interactive ways! I thought I would have a little fun and recreate the StarCraft Cake portrait with real cake! If you remember my Golden Card Pack Cakes from my Hearthstone Menu, you know I love making awesome game images into food!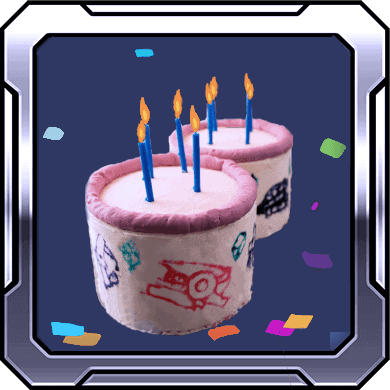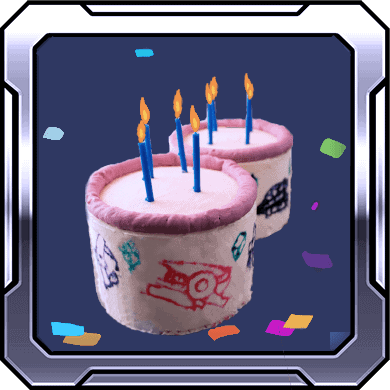 This portrait is given to every player who plays during the promotion! The promotion goes from July 23 to July 30th! So even if you can't make yourself a cake, at least get the fun portrait!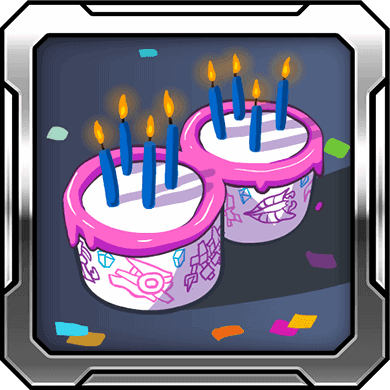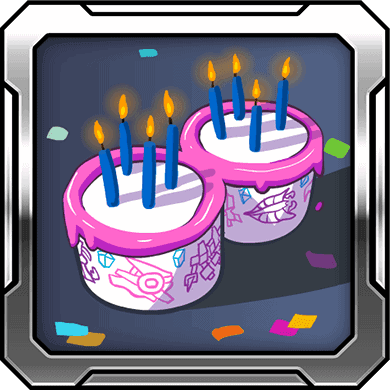 The in game experience is also celebrating the anniversary with fireworks and banners flown from the bases! Super fun! Check out the whole celebration here!
Did you know this year is also the 20th year anniversary of StarCraft? At the beginning of this year they gave away StarCraft prizes across all the Blizzard games to celebrate! It was pretty awesome!
I've grown up playing Blizzard games and although I started with WarCraft grade school, I've played lots of StarCraft and have come to really enjoy the game. We even had StarCraft music from the original StarCraft soundtrack playing during our wedding reception!
Happy anniversary StarCraft! Here's to many more years of awesome games!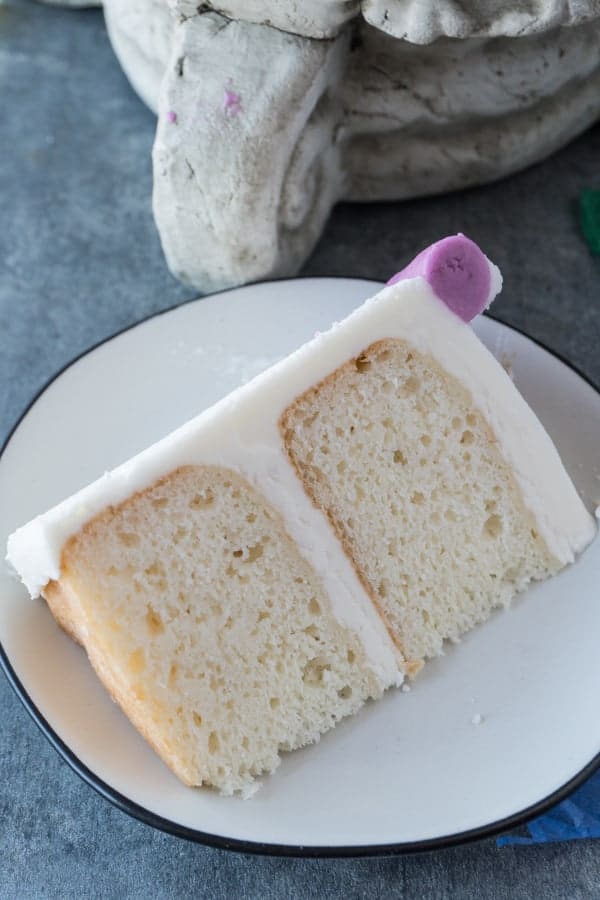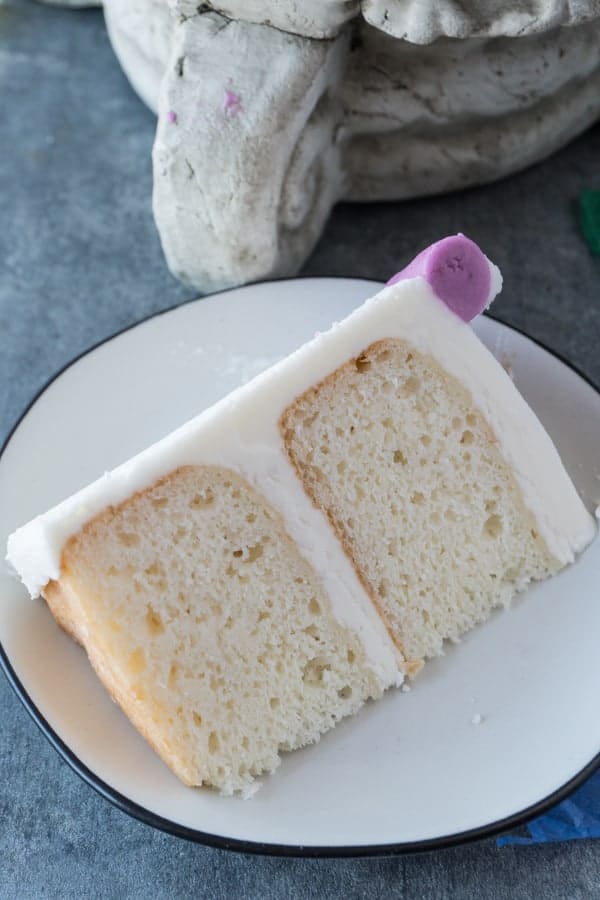 To make these StarCraft 2 anniversary cakes:
Bake your white cake in 6" rounds
Let cool completely


Make some of the best white buttercream frosting and chill for at least 15 minutes
Make another half batch of frosting and color purple/pink and chill for at least  15 minutes
Crumb coat the cake in a layer of frosting then freeze for 10 minutes
Add the final layer of frosting
Pipe on the rim using the colored frosting
Freeze for another 10 minutes
Using a paint brush (purchased in your cake decorating isle of the store), and gel food coloring, paint on the designs
Add your candles
Enjoy and play more StarCraft!
Crumb coat for the StarCraft Cake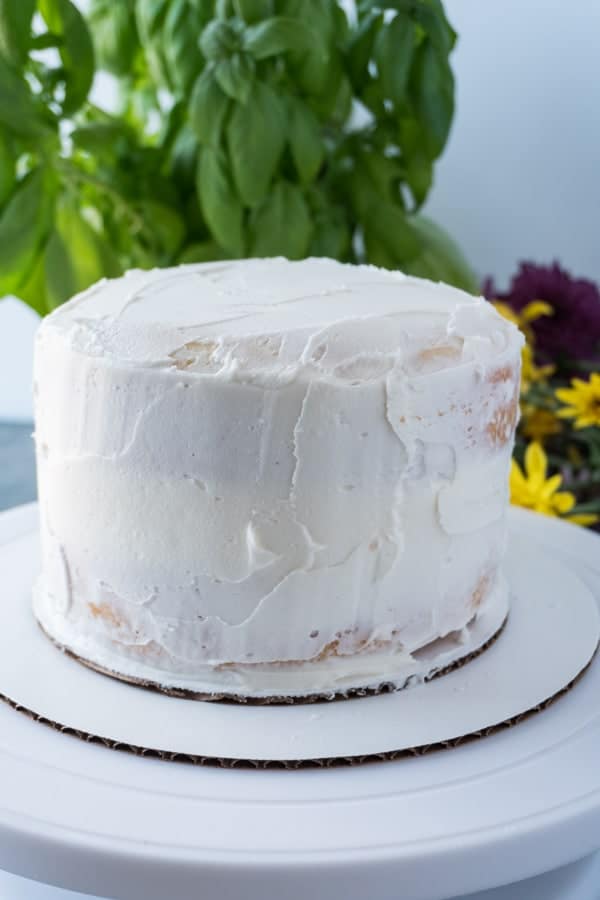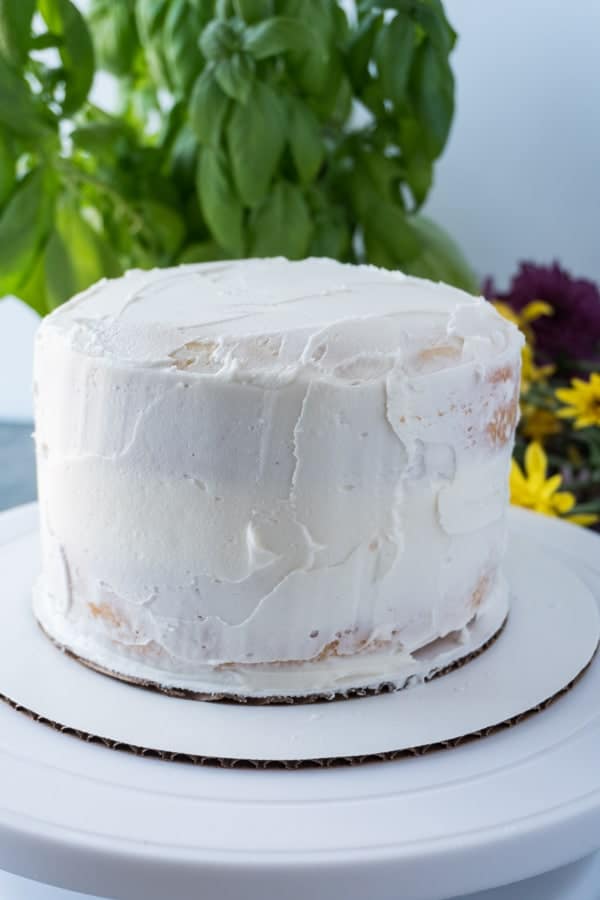 Smooth edges for the StarCraft Cake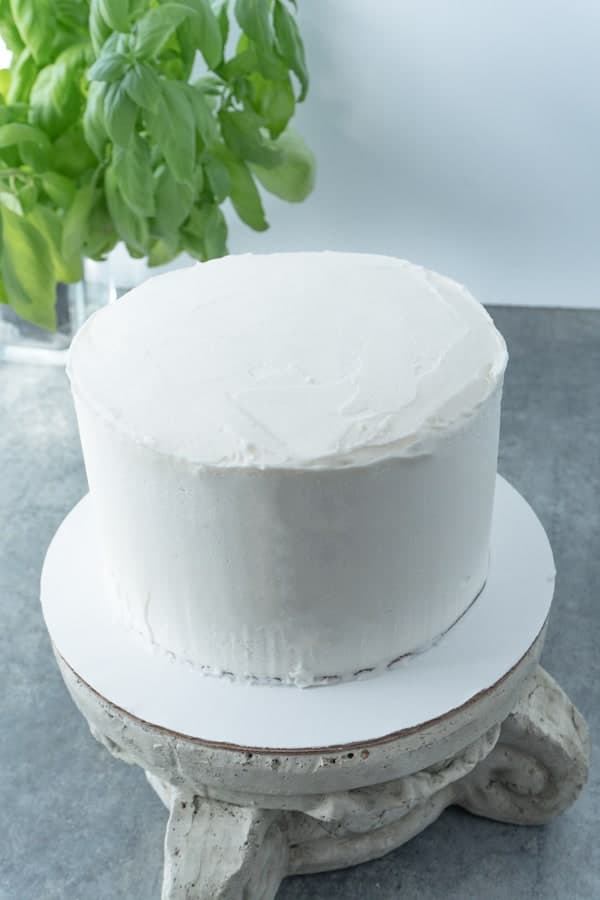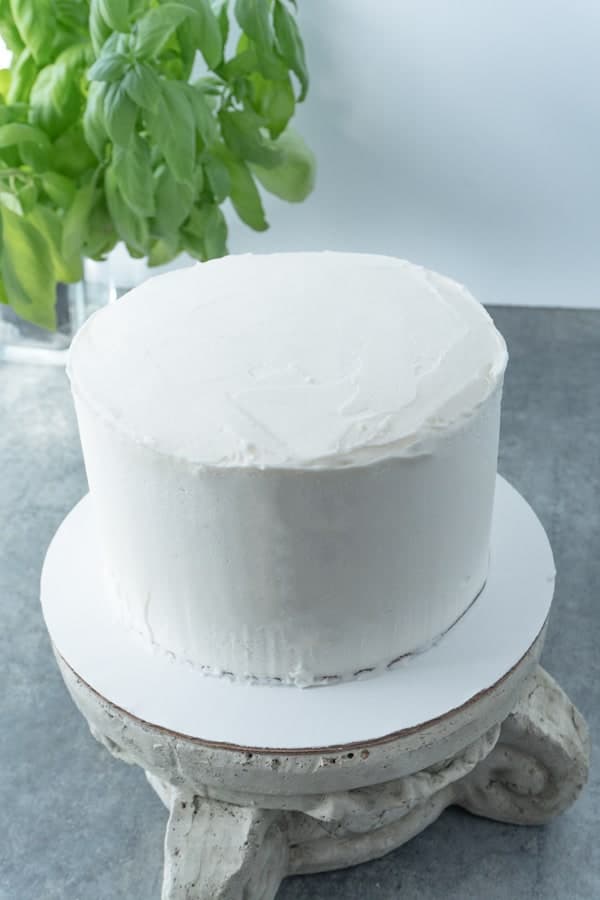 Helpful Hint for making this StarCraft Anniversary Cake:
If you leave your frosted cake in the freezer overnight (like I did), when you take it out to eat (or take pictures!) condensation will start to appear on it and make your painted on colors run and it will looks pretty sad- I learned this the hard way!
I would frost the cake and paint it right before you are ready to serve, and keep it in the fridge until then.
Starcraft, StarCraft Remastered, StarCraft 2, which has been your favorite?!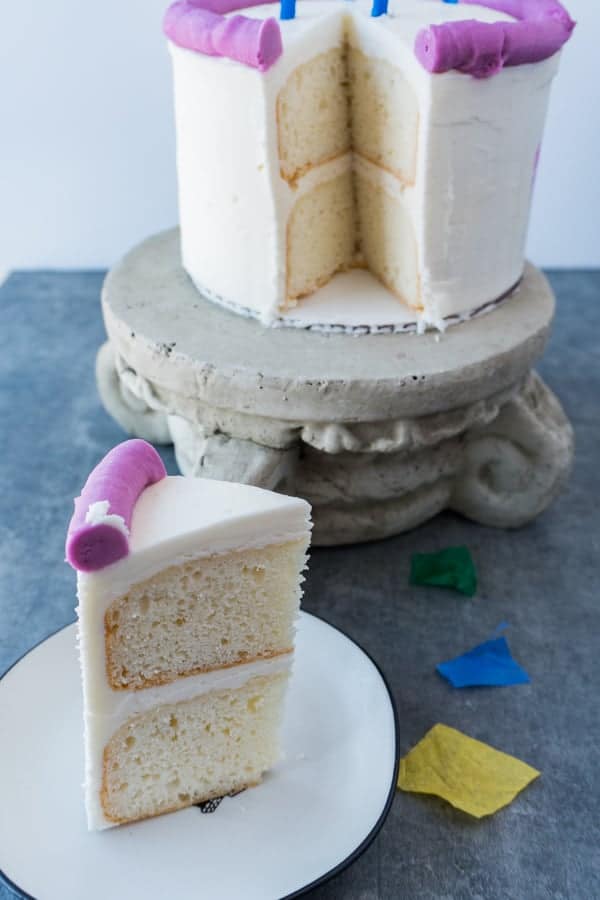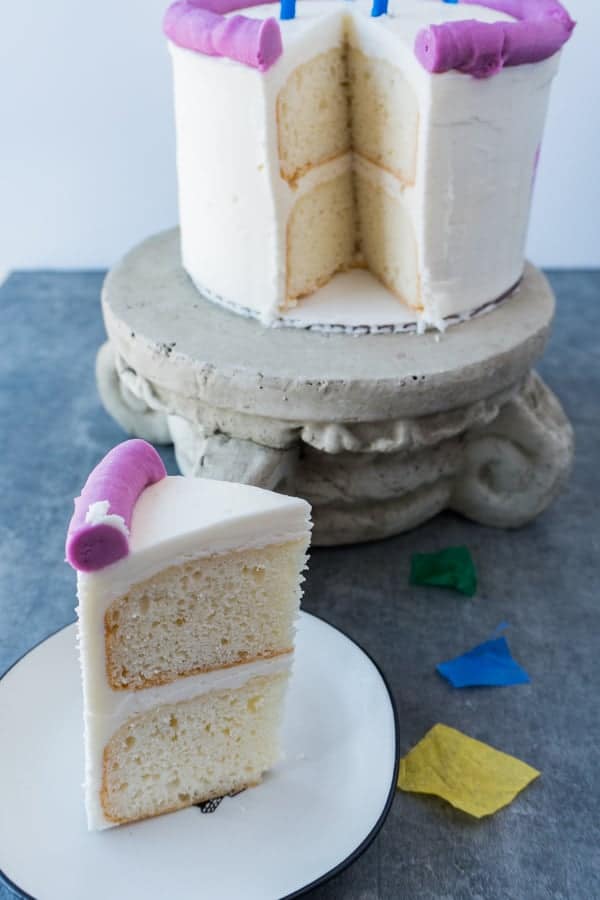 Do you love StarCraft?! Which StarCraft expansion is your favorite?
Do you like playing as the Protoss, Zerg, or Terran better?? Tell me what you think I'd love to hear!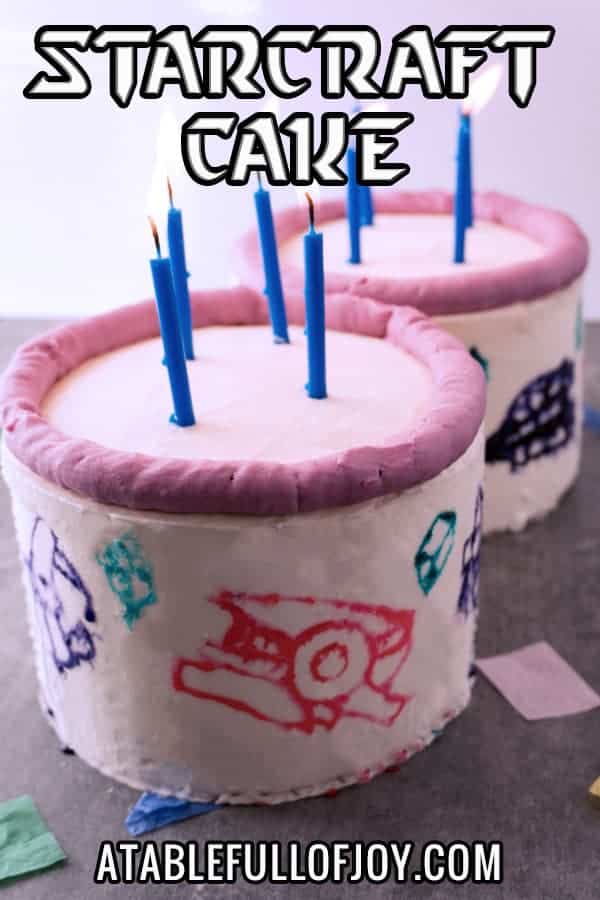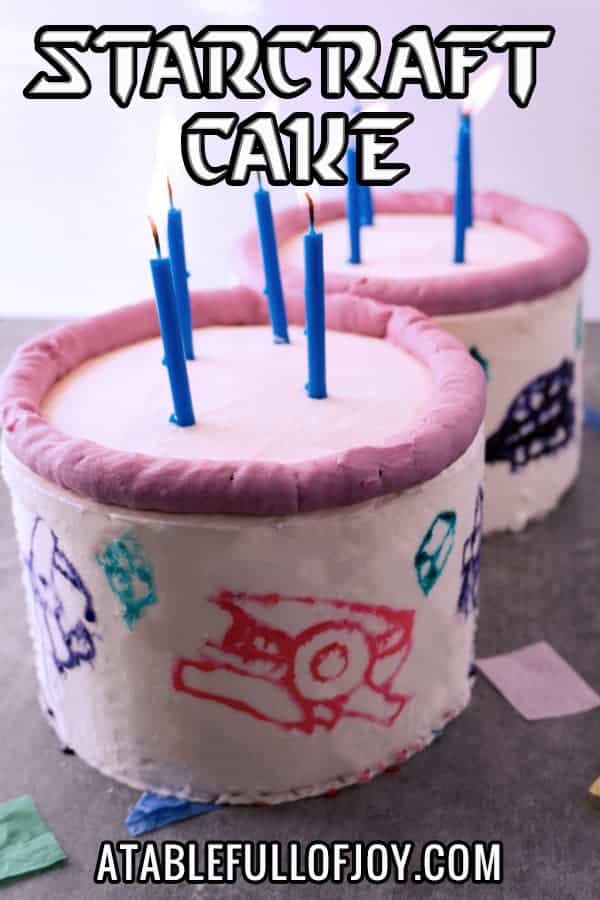 Also, I really love Blizzard games and have even come up with a full Hearthstone Menu! Check it out and find other awesome recipes like Hidden Cache Cupcakes, Acidic Ooze Limeade, Card Pack Cakes, and Carnivorous Cube Jello!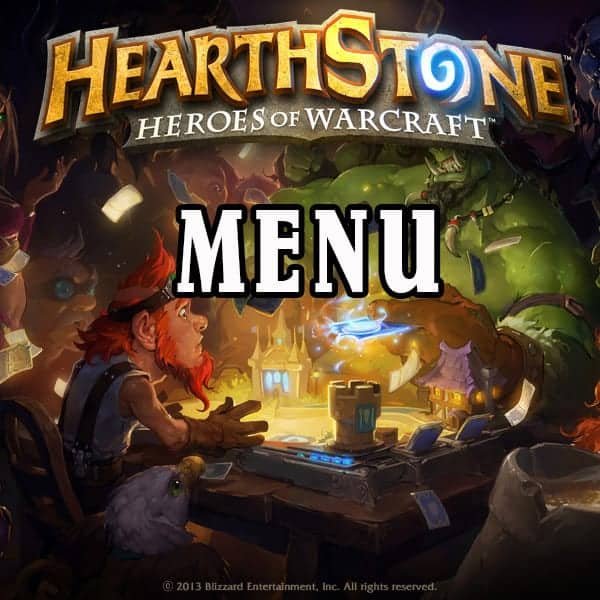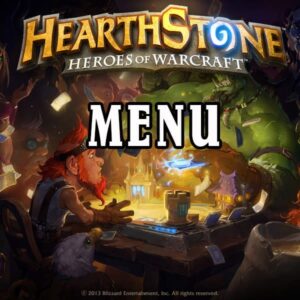 ---
BE SURE TO FOLLOW ME ON FACEBOOK, INSTAGRAM, PINTEREST & TWITTER!
---
Want more? Subscribe to my newsletter and follow along on Facebook, Pinterest and Instagram for all of the latest updates.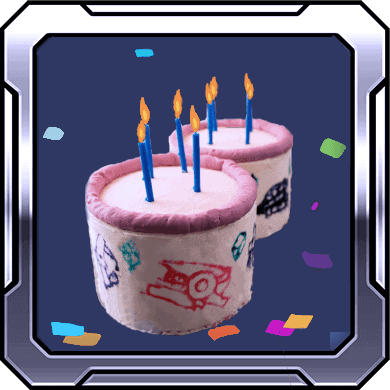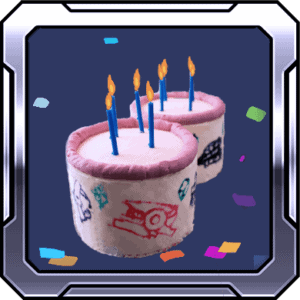 StarCraft Anniversary Cake
Who doesn't love cake!? This StarCraft Cake is here to celebrate the recent 8 year anniversary of StarCraft II!
Ingredients
For the Cakes*
You will need to double this recipe

1

box white cake mix

I used Pillsbury brand

½

cup

vegetable oil

2

tbs

vanilla

¾

cup

sour cream

¾

cup

heavy cream

4

egg whites
For the Best White Butter Cream Frosting
You will need 1 and a half batches of this frosting

you can double this recipe to make it simple

1

cup

butter

cold and cut into chunks

5

cups

powdered sugar

1

tbs

vanilla

5

tbs

heavy cream

Pinch

of salt

Red and Purple food coloring for the second batch
Extra Items Needed for Decorating
Cake Decorating Paint Brushes

Gel Food Coloring

2

M

Wilton Tip

Piping Bags

Blue Candles

6

inch

cake pans

I use 3 at a time

1 6

in

carboard cake round

optional

1 8

in

carboard cake round

optional

Cake Decorating Turntable

optional

Icing Smoother

optional
Instructions
Remember you will need to double the cake recipe and make 1 and half batches of the frosting.
To make the cake:
Preheat oven to 325°F. Prep your cake rounds by covering the inside of the pans with a light layer of butter and then dusting with flour. I like to use my fingers to make sure the butter gets in all seams.

Mix together, either by hand or in a stand mixer, the oil, vanilla, sour cream, heavy cream and egg whites. Then mix in the boxed cake mix. Divide the batter between the 3 cake rounds.

Bake for 25 minutes or until a toothpick inserted comes out clean. Make sure to bake all the cakes on the same oven rack so they bake evenly.

Let the cakes cool for 5 minutes then flip upside down onto a wire cooling rack and remove the pans. They should come out easily.

Since you are making two batches of these cakes, mix together the second batch, wash the cake pans, butter and flour them, then bake the second batch.

Let the cakes cool completely before frosting.
To make the frosting:
In a stand mixer, whip your butter chunks on medium high speed until the butter is light and fluffy.

Add in the powdered sugar 1 cup at a time, letting it mix into the butter completely.

Add in the vanilla, heavy cream, and pinch of salt, allowing the ingredients to incorporate fully. If you are coloring the frosting add the food coloring in at this stage, adding in as much as you need to get the color desired.

Refrigerate for 15-20 minutes to allow it to thicken up before using to decorate. If the frosting is too thick after refrigerating, it will soften up quickly if at room temperature. So just be patient. If the frosting is too runny, add more powdered sugar to thicken it.

I recommend making both batches of frosting at the same time. First the white, then the colored. Then refrigerate and pull each out of the fridge when ready to use to frost the cakes.
To decorate the cake:
On the cake decorating turntable, if using, place an 8 inch cardboard round (if using), then place a 6 inch round (if using) on top of that. Tape the 6 in to the 8 inch round is also advised. If not using any of the above just place on what you are wanting to serve the cake on, but remember it has to fit in the freezer for a little while!

Add a spoonful of frosting to the center of the 6 inch round (or cake serving plate) and place your bottom cake layer on top, centered on the 6 inch cardboard round.

Add a nice layer of buttercream on top of the bottom layer, spreading it out to the edges. Place your top layer on top of that.

Add a crumb coat layer of frosting over the entire cake. A crumb coat layer is a thin layer of frosting that helps keep all the crumbs stuck to the cake and allows you to frost the cake really nicely later on. The crumb coat is not supposed to be pretty!

Stick your crumb coated cake in the freezer for 10 minutes. While that is in the freezer, frost your next 2 layer cake and stick in that freezer.

After 10 minutes, remove the cake and frost with the final layer of frosting, making it nice and smooth. I like using an icing scrapper.

Then using a Wilton 2M piping tip and piping bag, pipe on the colored rim. Then stick the cake back in the freezer for 10 minutes, and frost the 2nd cake.

Pull the cakes out of the freezer. Then using cake decorating paint brushes (found in the cake decorating isle of a craft store!) and the gel food coloring, paint on the StarCraft Designs.

Light the candles, slice, and enjoy!
Notes
*This will make six 6 inch cakes. So either frost the extra two cakes and eat them or double wrap them in saran wrap and freeze them for up to a few weeks.
My white cake recipe is inspired and adapted from Baking with Blondie. She has some of the best cakes and cake tips! Check her out if you get the chance!
©2014 Blizzard Entertainment, Inc. All rights reserved. Hearthstone is a registered trademark of Blizzard Entertainment, Inc. in the U.S. and/or other countries.
Blizzard Entertainment is a trademark or registered trademark of Blizzard Entertainment, Inc. in the U.S. and/or other countries. All rights reserved.
©1998 Blizzard Entertainment, Inc. All rights reserved. All StarCraft games and Blizzard Entertainment are trademarks or registered trademarks of Blizzard Entertainment, Inc. in the U.S. and/or other countries.
More StarCraft
Reader Interactions