Who doesn't love a fun candy apple decorated to look like one of your favorite game characters!? I am so happy they brought C'thun back!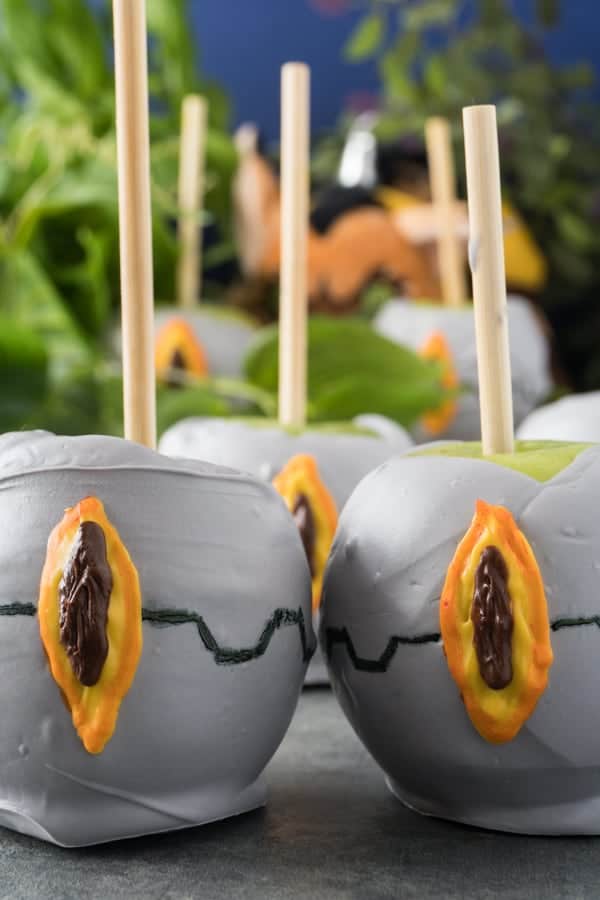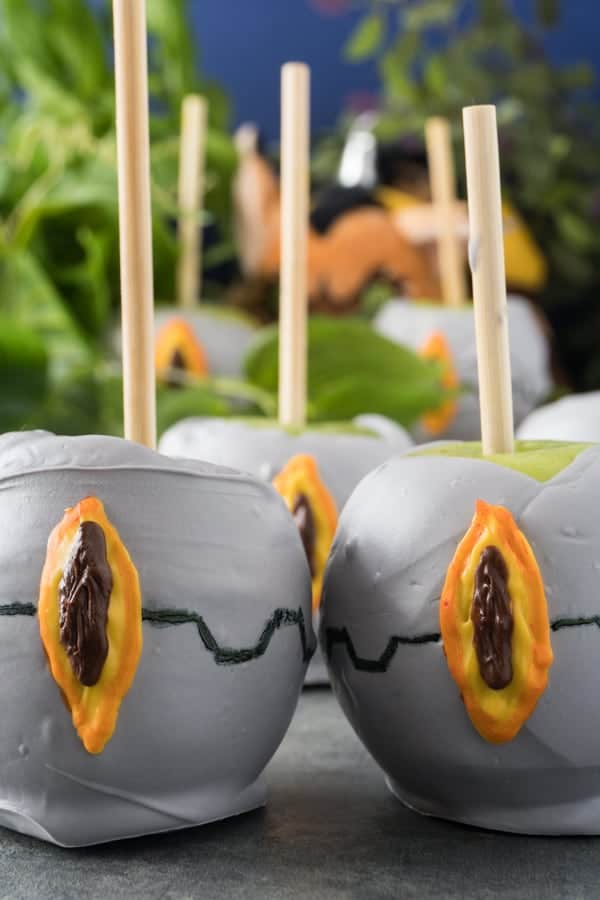 This recipe is inspired by Hearthstone's Mecha'thun legendary card from the Boomsday Expansion! Although this version of C'thun is now played completely different in the game, it's still nice to have him (it?) back!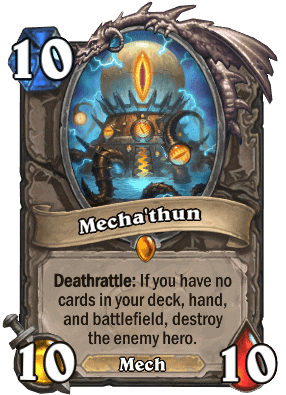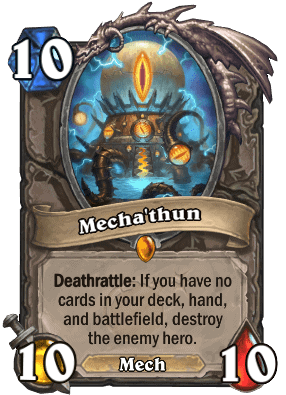 These Mecha'thun Candy Apples are part of my Hearthstone Menu! Check it out to find other delicious recipes like Kaboom Bot Rice Crispy Treats, Ragnaros Firesauce, and Cone of Cold Ice Cream! If you aren't familiar with Hearthstone you can read all about this fun online card game here!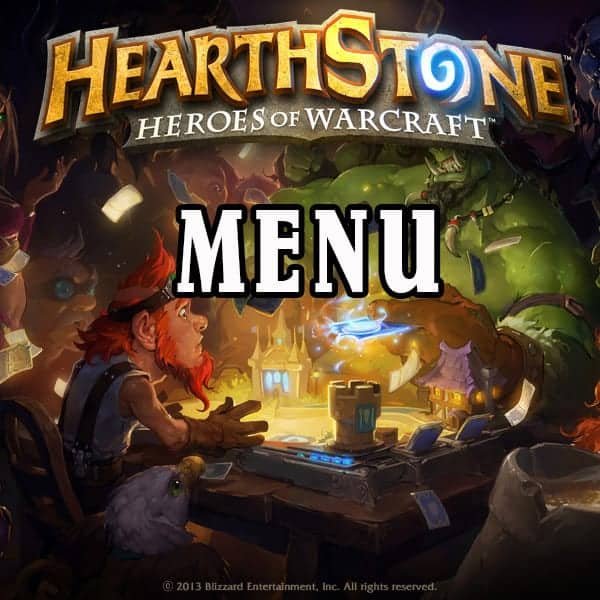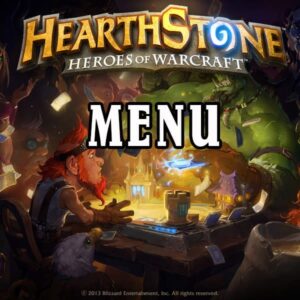 Candy Apples are a simple and fun dessert!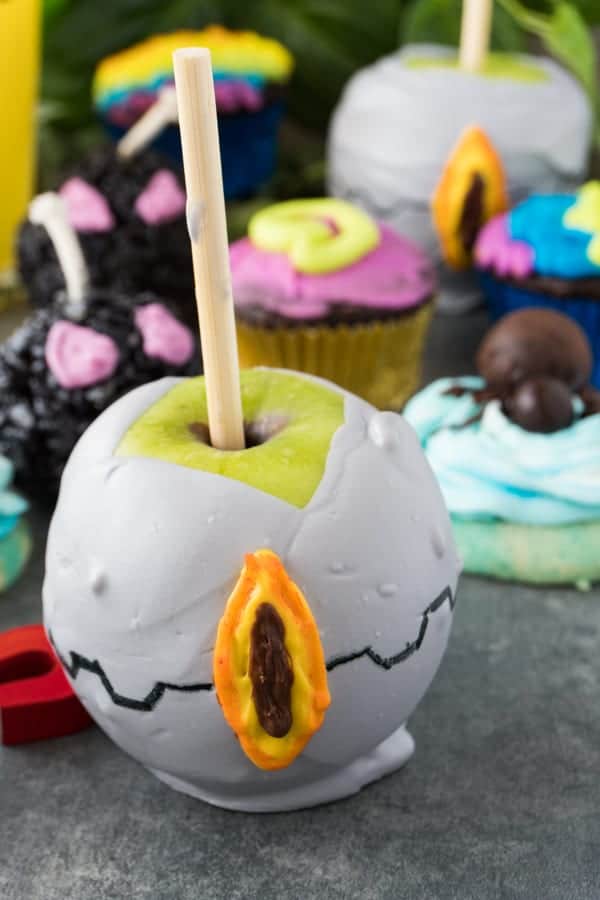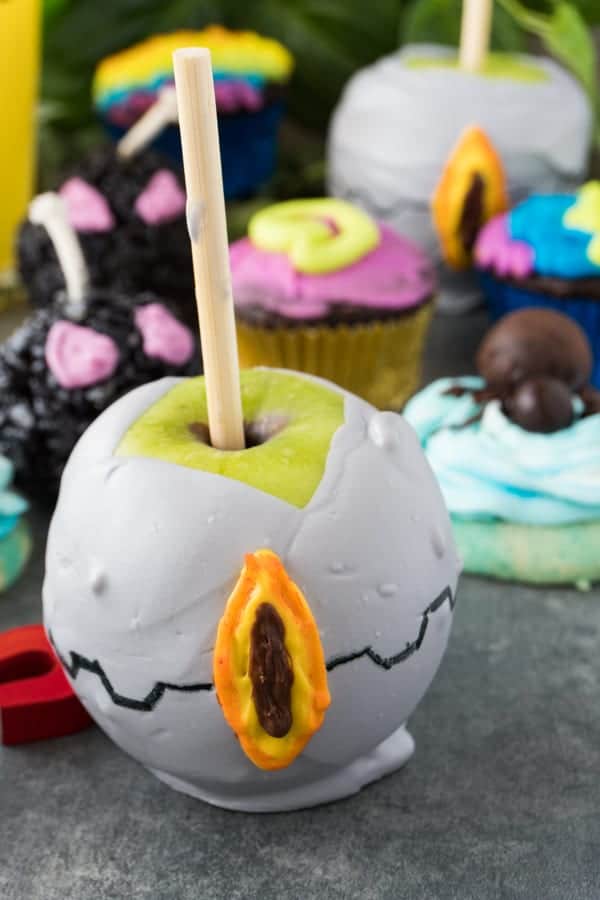 How to make candy apples with candy melts:
Wash and thoroughly dry your apples. Remove the stems and insert a skewer.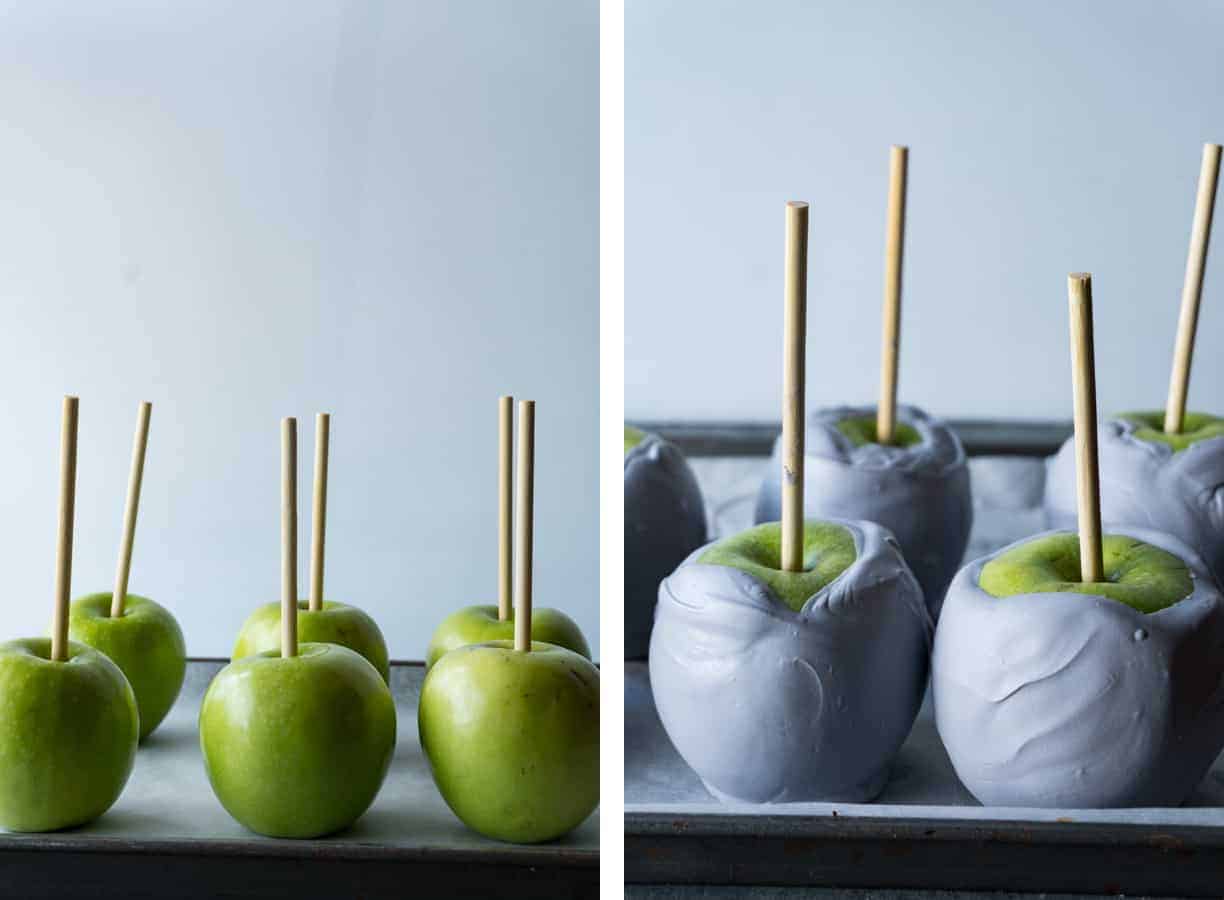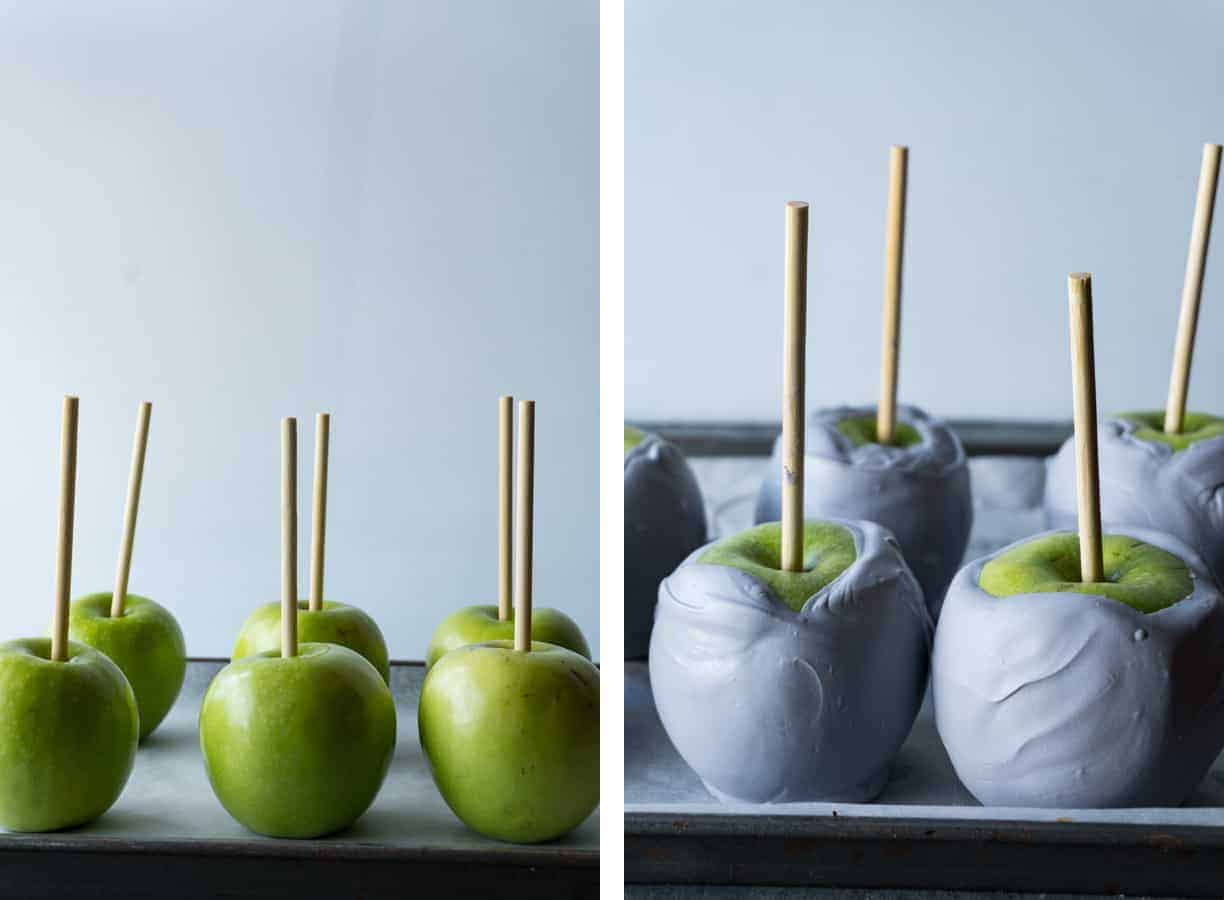 Melt your candy melts in the microwave. Heat for 30 seconds, stir, and repeat until fully melted.
Add 1-2 tbs refined coconut oil to thin the chocolate candy melts.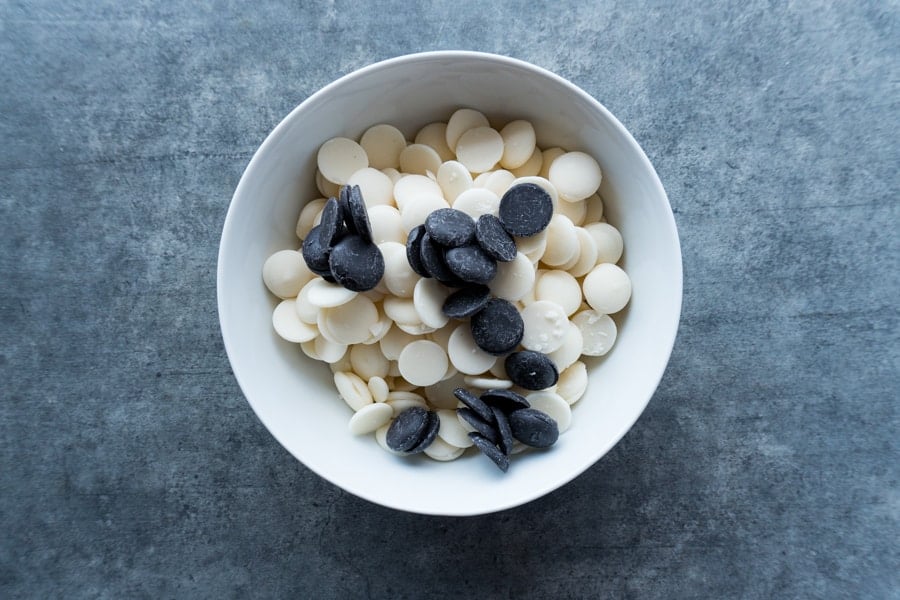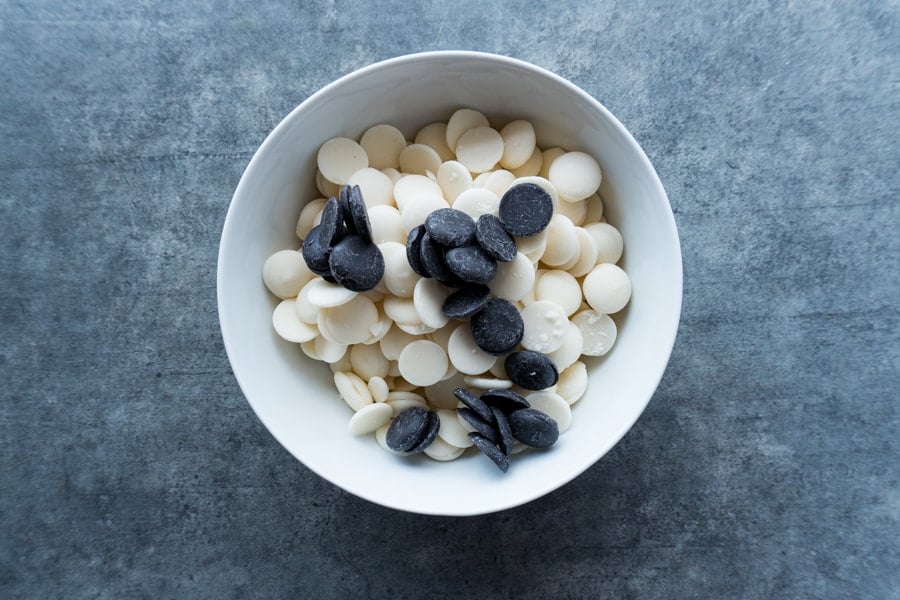 Dip your apples in the thinned candy melts and set on a parchment lined baking sheet to dry. If you want to dip the apples in candy pieces do that right after you dip them and then let them dry.
Once dry decorate with more melted chocolate or paint on them using food coloring gel!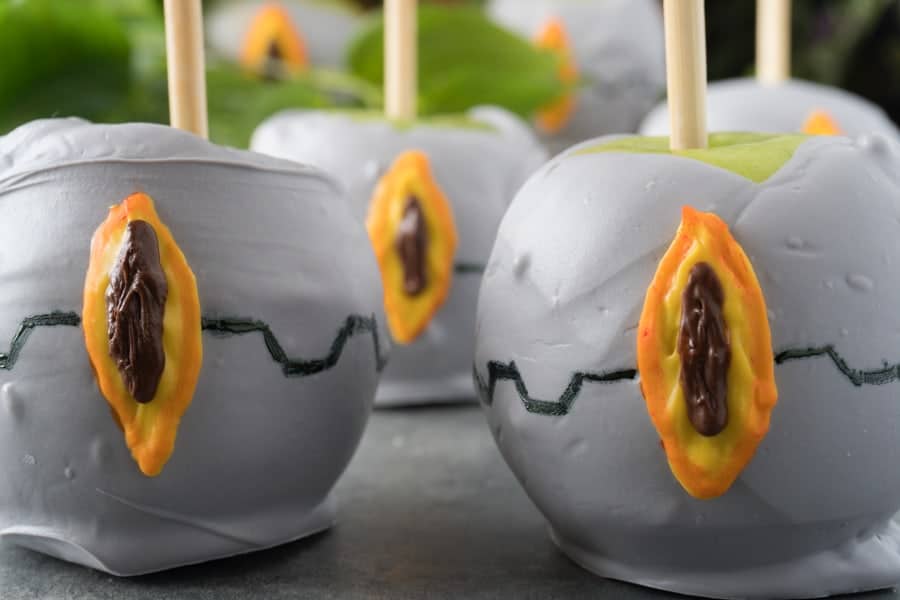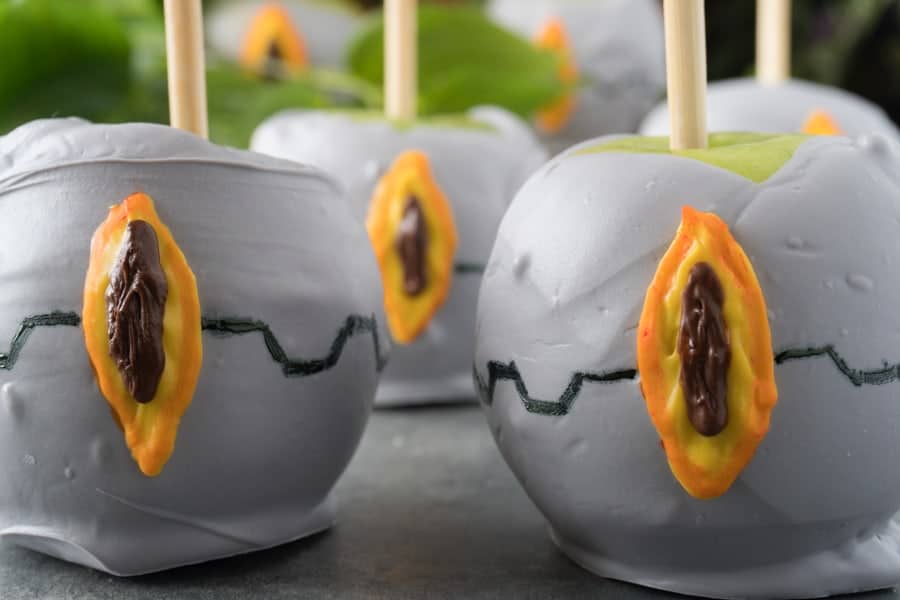 How to remove the wax from apples:
If your chocolate is sliding off and cracking try dipping your apples it could be because of the wax on the apples.
To remove the wax simply combine near boiling water and vinegar in equal portions (i.e. 2 cups hot water and 2 cups vinegar) in a bowl and dip  your apples in the solution. Then dry the apples completely and then dip them in the candy melts.
If you listened to my podcast interview with The Happy Hearthstone, you'll remember my card of the week was C'thun! I seriously loved the game play with that card and am happy to see him back in action even if it's completely different from the Old God's expansion. On the podcast near the end (around the 20 min left mark?) I introduced the card and sang a little song about it! The song credit goes all to my husband. He is a creative genius! Here are the lyrics:
Ode to C'thun
An old god now imprisoned, sleeping and dreaming.
His servants of evil, now creeping and teeming.
Disciples, insectoids, and cultists unite
to awaken their master, and increase his might.
He looks like lord Sauron with his enormous eye ball.
Twighlight elders gather, saying "do you hear it's call?"
Drawing life from his Acolytes whenever others are healed,
he protects all his chosen, who cry "C'thun is my shield!"
Beware of his servants, like the Emporor Twins,
And when his dream ends, your nightmare begins!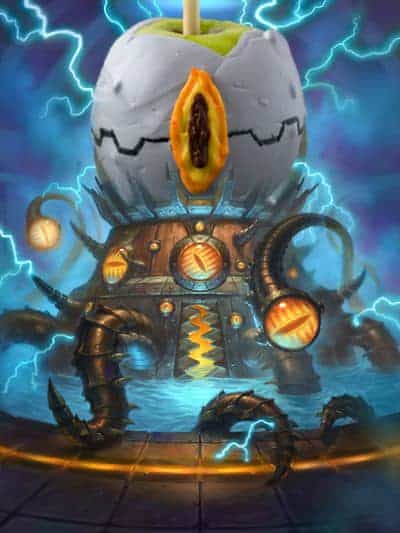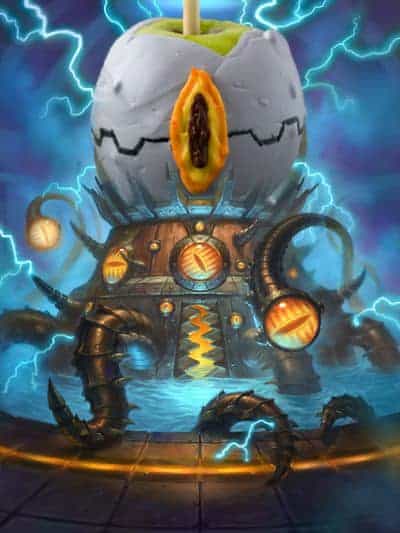 Seriously- isn't that song pretty awesome! Anyways, to celebrate Mecha'thun's appearance in the Boomsday expansion I thought these candy apples would be perfect! What is your favorite Hearthstone card? Let me know in the comments below!
If you like this recipe, make sure to check out my Acidic Ooze Limeade, Pinata Cupcakes, and my Hot Sherazin Seed Dip!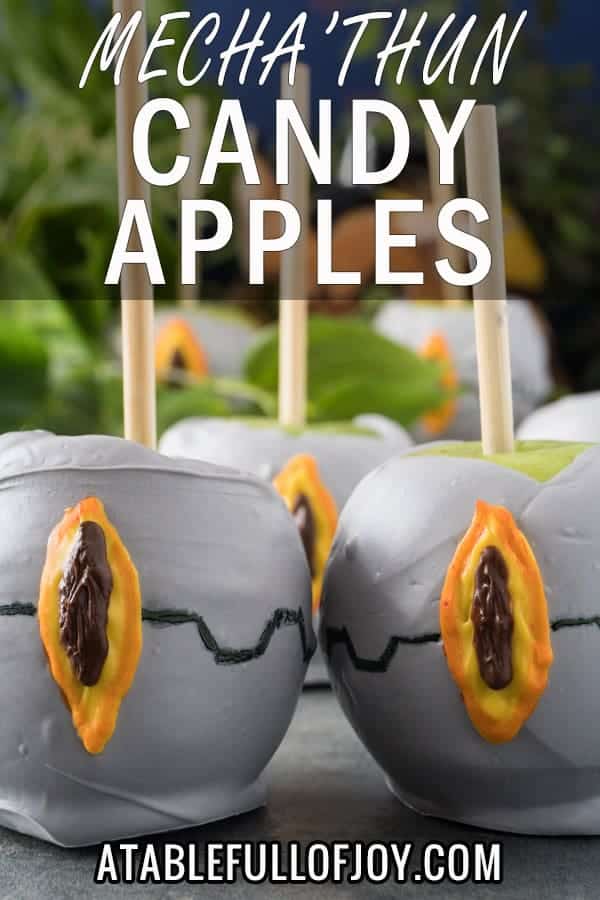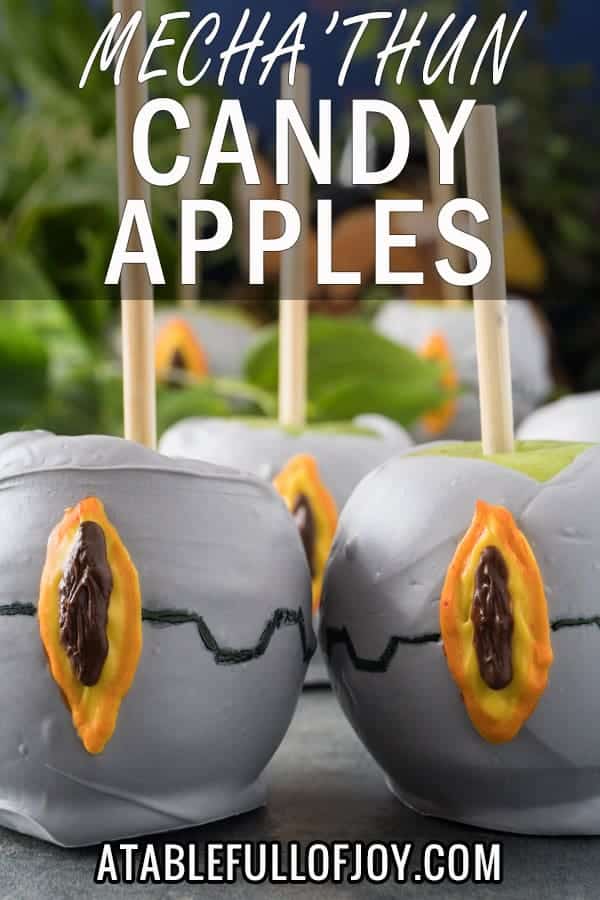 ---
BE SURE TO FOLLOW ME ON FACEBOOK, INSTAGRAM, PINTEREST, TWITTER & SIGN UP FOR MY EMAIL NEWSLETTER!
---
Want more? Subscribe to my newsletter and follow along on Facebook, Pinterest and Instagram for all of the latest updates.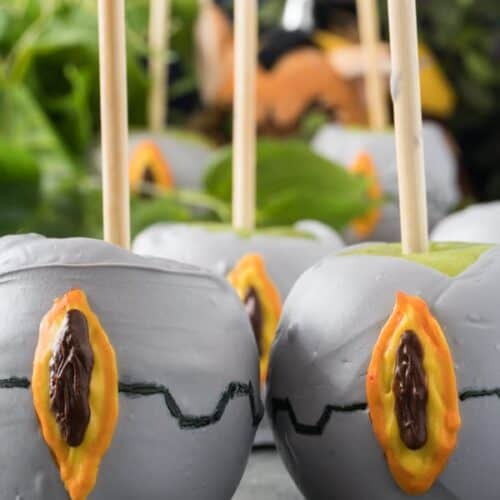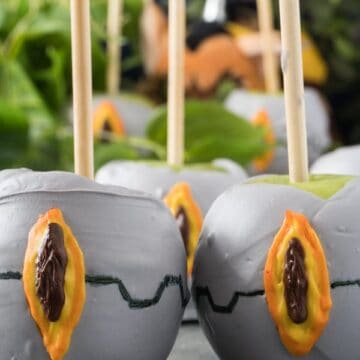 Mecha'thun (C'thun) Candy Apples
These Mecha'thun candy apples are easy to make and fun for any Hearthstone party! Inspired by the new C'thun look, these are a tasty treat!
Ingredients
8

apples

any kind you prefer

8

cake pop/ candy apple sticks that have a pointed end

12

oz

white candy melts

⅛ -¼

cup

black candy melts

6

oz

yellow candy melts

¼

cup

chocolate chips

Refined coconut oil

Neon Orange food coloring gel

Black food coloring gel

Food safe paint brushes

Piping tip #3

2

piping bags
Instructions
How to decorate candy apples:
Line a baking sheet with parchment or wax paper.

Remove the stems from the apples then wash and dry them thoroughly. You don't want any water on them.

Stick your skewers through the apple where the stem was. Push them through until they are about half way.

In a microwave safe bowl, combine your white and black candy melts. Microwave for 30 seconds, stir and repeat until the chocolate is melted and mixed so you have a nice grey color.

If the chocolate seems too thick (which it probably will), stir in 1tbs of coconut oil. Add more coconut oil if it needs it, until you get a good dipping consistency.

Dip your apples in the grey chocolate, coating all sides. I like to spin the apple using the skewer while it is in the chocolate and typically hold the bowl and apple at a light angle to get the chocolate up the sides of the apple.

Remove the apple from the chocolate and place on the parchment paper, skewer sticking up. If the chocolate seems to be cracking or sliding off, try holding the apple by the skewer as if you were going to eat it for 20-30 seconds before setting it on the parchment paper to dry completely. This allows the chocolate to set up a little, allowing gravity to pull it in one way before being set upside down and having gravity pull it the other way.

Let the chocolate dry completely, 30-40 minutes or longer.

Once the chocolate is completely dry, microwave the yellow chocolate candy melts like you did the white and black candy melts. Add a teaspoon of coconut oil, and stir completely.

Pipe the yellow candy melt on each apple in the shape of an eye. Allow to dry completely. Should take only 10 minutes or so.

Melt your chocolate chips in the microwave and pipe inside the eye creating the pupil.

Using your orange food gel, paint a think border on the yellow candy. Then using your black food gel, paint on the line that goes around the apple, starting at the eye and working your way to the back. I like to do half from one side of the eye and half from the other, so at least lines start out level.
Hearthstone Card Image from Gamepedia
©2014 Blizzard Entertainment, Inc. All rights reserved. Hearthstone is a registered trademark of Blizzard Entertainment, Inc. in the U.S. and/or other countries.
Blizzard Entertainment is a trademark or registered trademark of Blizzard Entertainment, Inc. in the U.S. and/or other countries. All rights reserved.
Thank you Hearthstone for some of the fun items given to me for my pictures!
Reader Interactions