Where are the best places to relax at Disneyland?
Do you ever need a break from the crowds at Disneyland Resort? Looking for a place to relax and rest those aching feet before your next adventure?
Here are some of our favorite places around Disneyland Resort just to take a moment, put your feet up, and relax.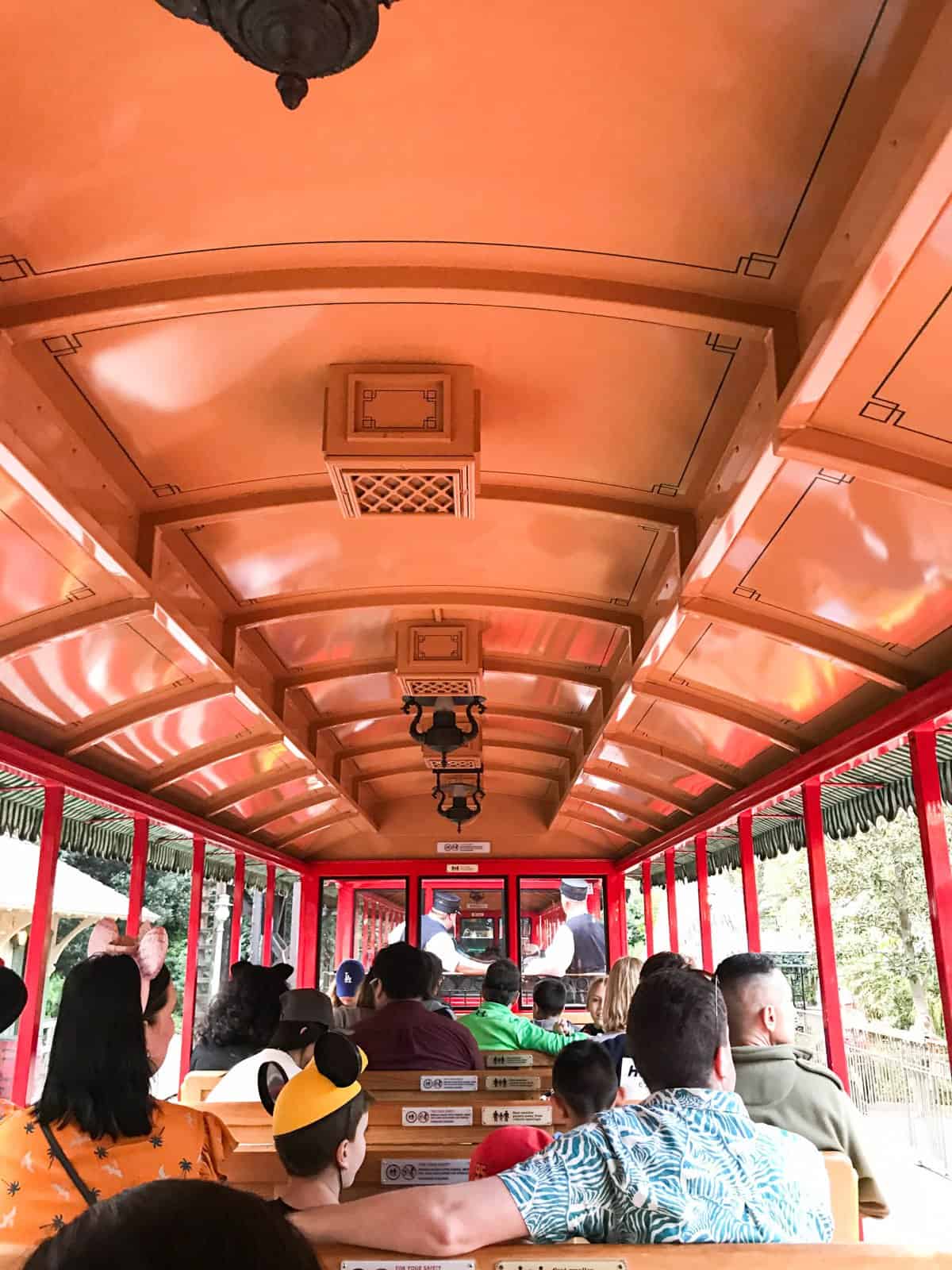 If you aren't able to make it to the parks make sure to check out some of my favorite copycat recipes! Like mint juleps, beignets, and strawberry shortcake marshmallow wands!
What makes a good place to rest?
We've found that there are several different types of resting!
There are places where there are few people, lots of shade, and more nature. Places where you can relax, cool off, and eat some tasty snacks in peace (like the Redwood Creek Challenge).
Other places are great for people watching (Disney Animation Building anyone?), or for completely zoning out a little bit (hello Main Street Cinema!).
Make sure to read about whose Castle is at Disneyland!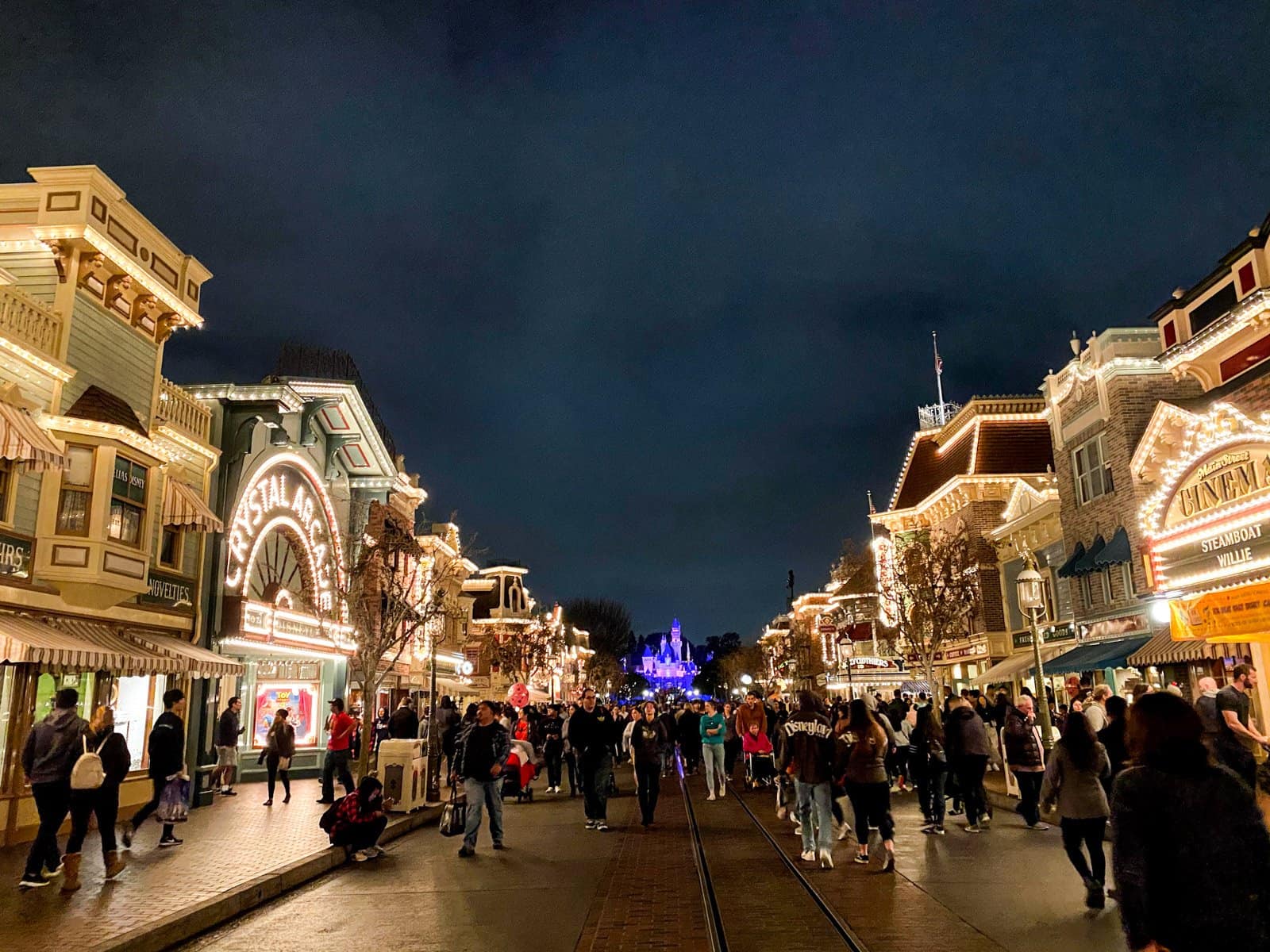 Whatever mood of relaxing you are in we have it here! What are your favorite places to relax at the park? Let us know in the comments!
Relaxing at the Resorts
Grand Californian Hotel and Spa Lobby- large comfy couches and chairs, peaceful music, and a great escape from the hot weather! Plus look for their Hidden Mickeys in the Lobby!
Disneyland Hotel Outdoor Fireplace (near Trader Sam's Enchanted Tiki Bar )- comfy outdoor seating area. Can be a popular area at times due to its close location to Trader Sam's Enchanted Tiki Bar. After a long day of walking, grab yourself a drink (mock cocktails for those under 21) and enjoy the massive outdoor fireplace.
Disneyland Resort Picnic Area- Many don't know that if you are outside the Disneyland gates, to the left of the entrances is a picnic area. Sometimes during the year this area can get crowded (group/school trips) but other times you might have the whole area to yourself.
GCH Craftsman Grill- located inside Grand California Hotel is a great place to grab something to eat and relax. The eatery has indoor seating and ample outdoor seating. Never too busy and sometimes you forget you are right next to a theme park. Either whip out your own snack or enjoy something from their menu. They have delicious snacks and meals for all ages.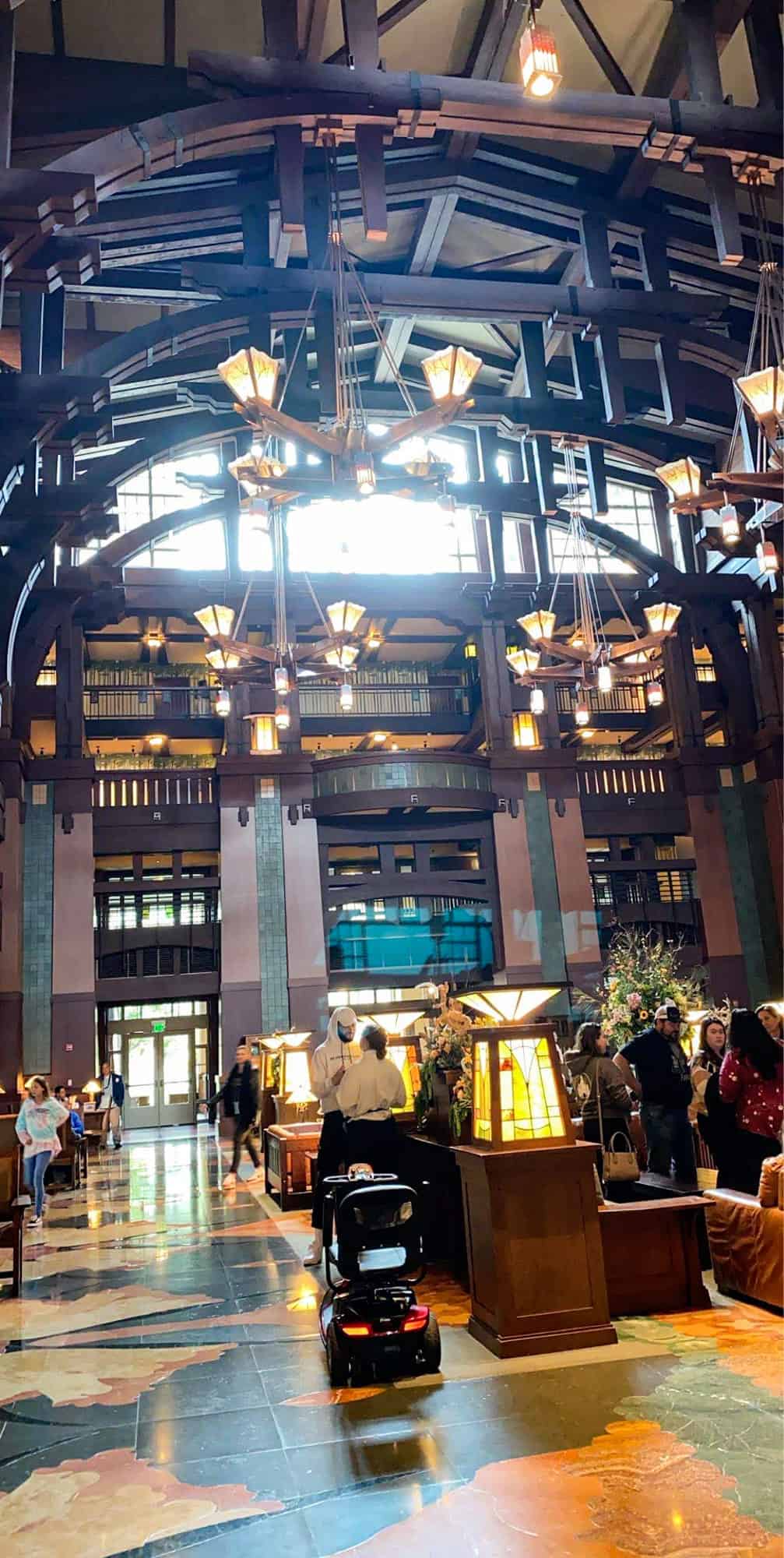 Relaxing Places at Disneyland Park
Main Street Opera House- Great Moments with Mr. Lincoln- Great place to sit and cool down on a hot California visit to the park. It is inspiring and patriotic!

Pirate's Lair on Tom Sawyer Island- Great escape from the crowds. Kids can run around and explore while you take a break and admire the Rivers of America.

Harbor Galley Seating (Along the dock, behind the restaurant)- Table and chairs to grab a snack and rest your feet. Not many know about this area which makes it a great peaceful place in the park.

Main Street Cinema- Need another place to take a quick break with the kids from the California sun, look no further. Enjoy some classic cartoons like Steamboat Willie and Mickey's Polo Team!

Mark Twain Riverboat and/or Sailing Ship Columbia - Enjoy a break by hopping onto the Mark Twain Riverboat or Sailing Ship Columbia for a trip around the Rivers of America. You're free to move around and explore the boat/ship or you can just enjoy looking out into the surrounding shores. Great for people watching.

Snow White's Grotto and Wishing Well (Right side of Sleeping Beauty's Castle, when facing the castle)- This area is less traveled and a nice escape from crowds. Explore Snow White's beautiful fountain or make a wish in her Wishing Well.

Walt Disney's Enchanted Tiki Room- Entertaining place to take a break. Grab a world famous Dole Whip and head into Walt Disney's Enchanted Tiki Room for a tropical relaxation.

Golden Horseshoe- During non-showtimes the Golden Horseshoe is a great relaxing place to cool down. If it is during show time check upstairs, usually plenty of open seats.

Disneyland Railroad- Enjoy a trip around "Walt Disney's Magic Kingdom" aboard one of Disneyland's steam-powered trains.

The trains can get crowded but you will be thankful you are off your feet and the family will enjoy people watching and travelling to the past (between Tomorrowland Stop and Main Street Stop).

Ride this attraction from Main Street Train Station and back or get picked up at any of their other three stops.

Hungry Bear Restaurant Seating (Back behind the restaurant)- Another great area with table and chairs. The restaurant setting is outside but has covered lower seating and an expansive seating deck next to where you order.

The farther back you go the less crowded it gets. Sometimes you can get a glimpse of the Mark Twain Riverboat or Sailing Ship Columbia floating by.

You might even see one of Disney's Railroad Trains making a trip to Toontown. Don't forget to wave!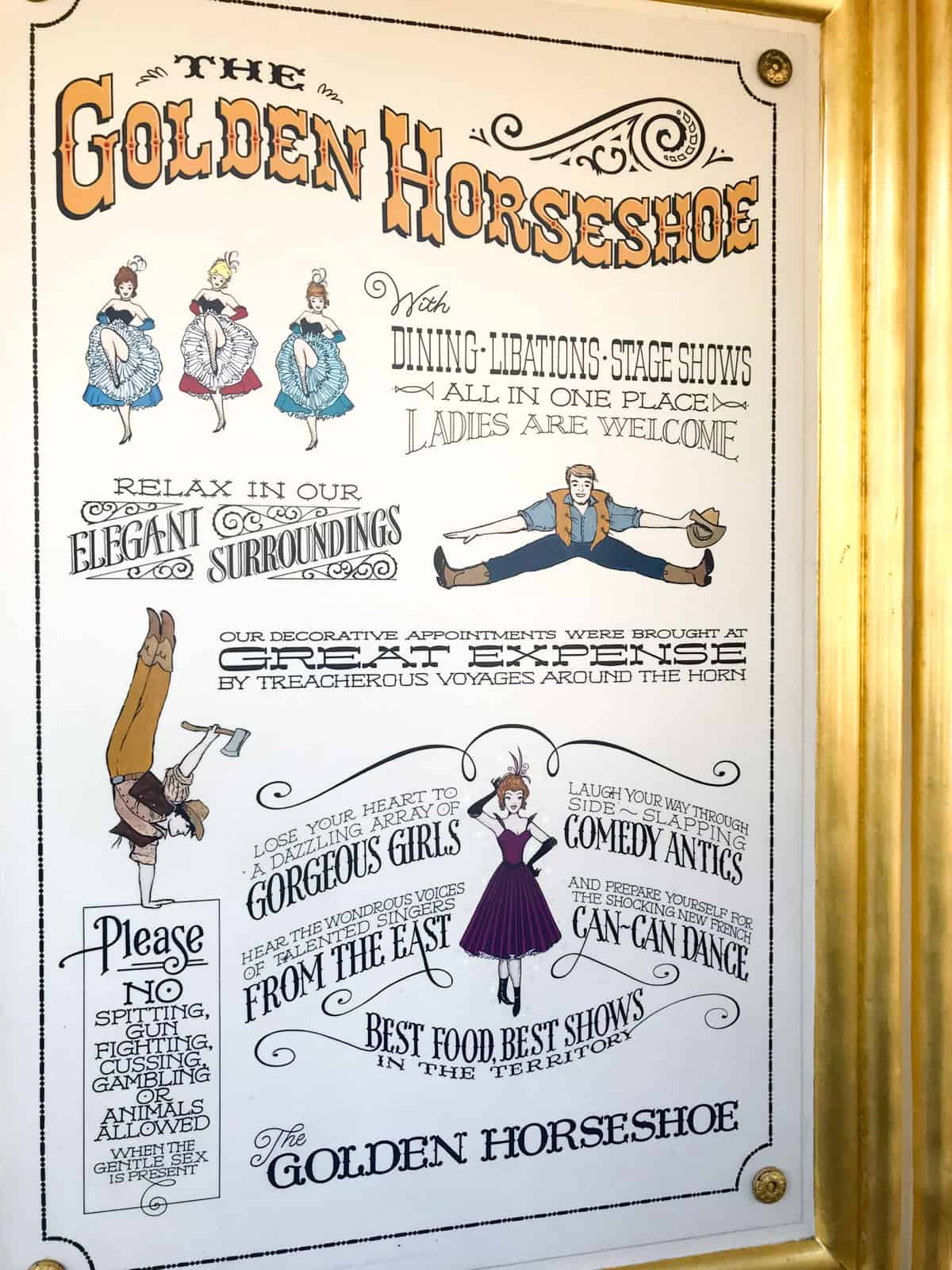 Disney California Adventure Park Seating
Redwood Creek Challenge Trail- This area is a great spot for the kids to run around and get some energy out while you lean against a rock or log.

Even though the kids are running around having fun it can be quite peaceful. For a moment you might think you are in the Northern California Redwood Forest.

Grizzly River Run Trail - Set through Grizzly River Run (previously a smoking area). There is a nice path that connects near the Grizzly River Run attraction entrance and the bathrooms near Ariel's Undersea Adventure attraction.

The trail is usually empty leaving it a great area to let your little ones walk around.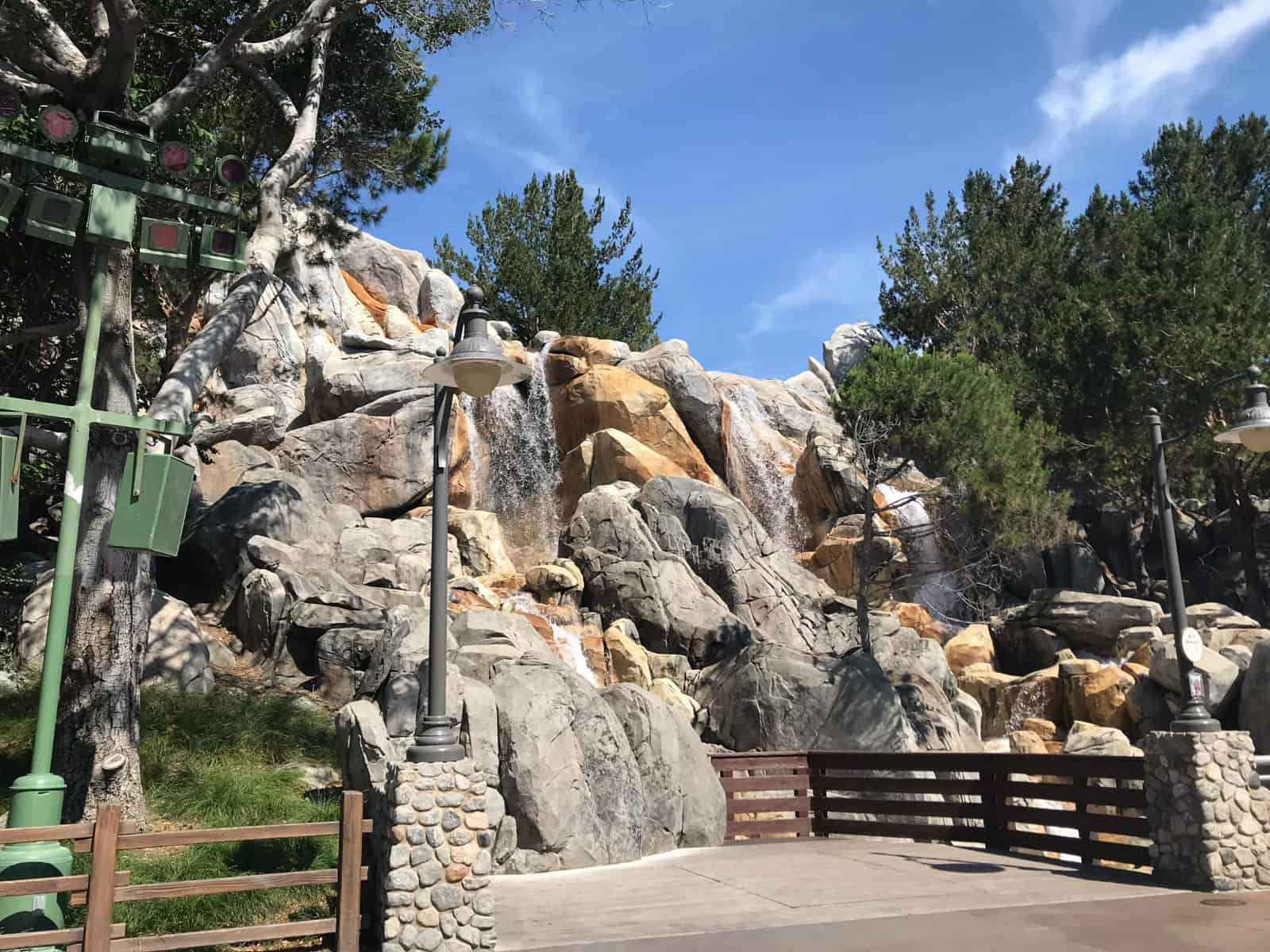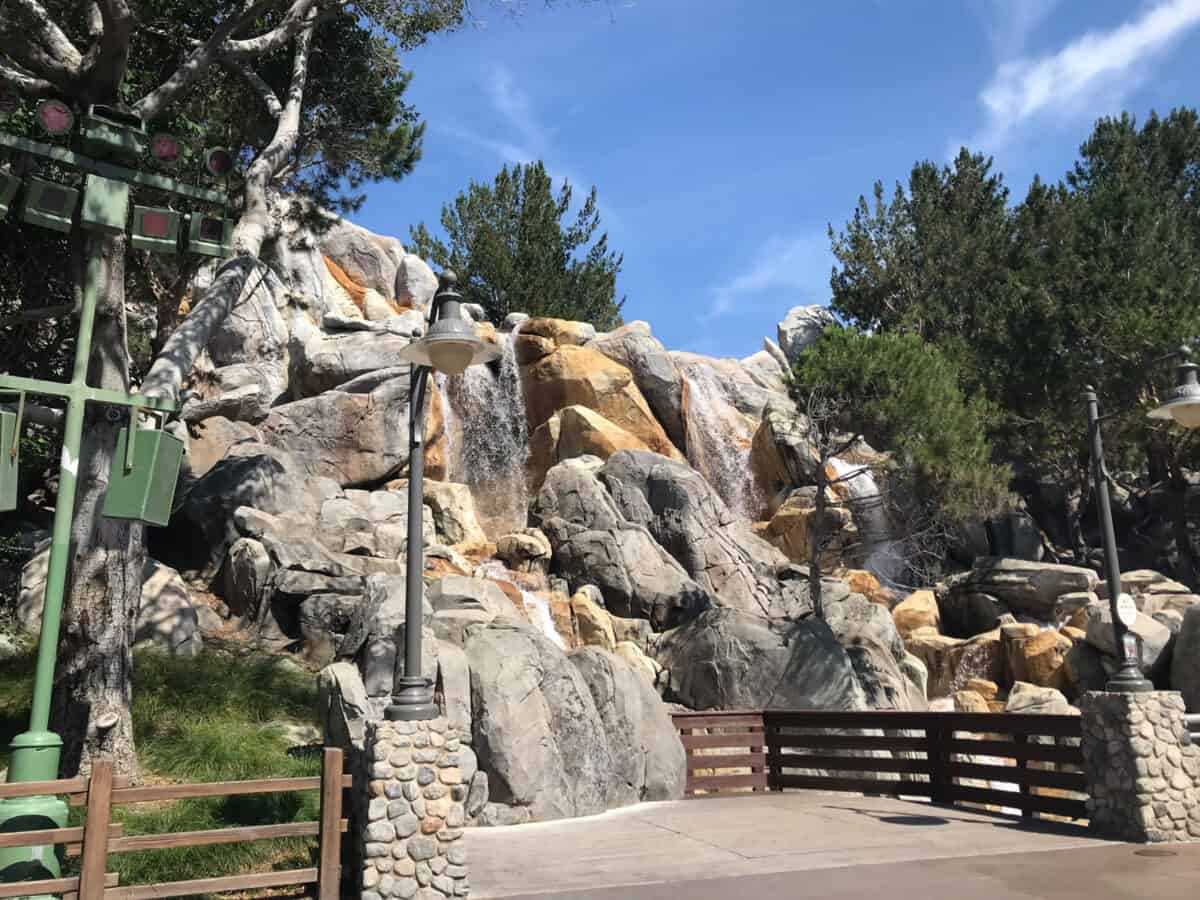 The Disney Animation Building- This building has grown more popular over the years but is still a great area to cool down. While relaxing you can watch wonderful animations of your favorite Disney movies on huge screens surrounding you and sing along to your favorite Disney songs.

You might be lucky enough to score one of the cushy chairs but there have been many times people just take a seat right on the ground to relax.

Sonoma Terrace (Next to Wine Country Trattoria Restaurant)- Nice area to take a seat and people watch. Even grab a glass of wine while you relax.

Silly Symphony Swings- Right below the attraction is a couple of benches to take a quick break and as a bonus it's in the shade!

Grand Californian Entrance into Disney California Adventure- Nice rustic benches right when you enter Disney California Adventure from the Grand Californian Hotel entrance.

A nice place to watch families enter the park excited and eager to go and families leaving from an excited adventurous day. You can even hear the water fall from the last big drop on the Grizzly River Run attraction.