One thing New Mexico is known for is its green chile. We eat it on everything out here.
Pizza, burgers, eggs, tacos, drinks, and even some desserts, you name it and I'm sure there is a green chile version!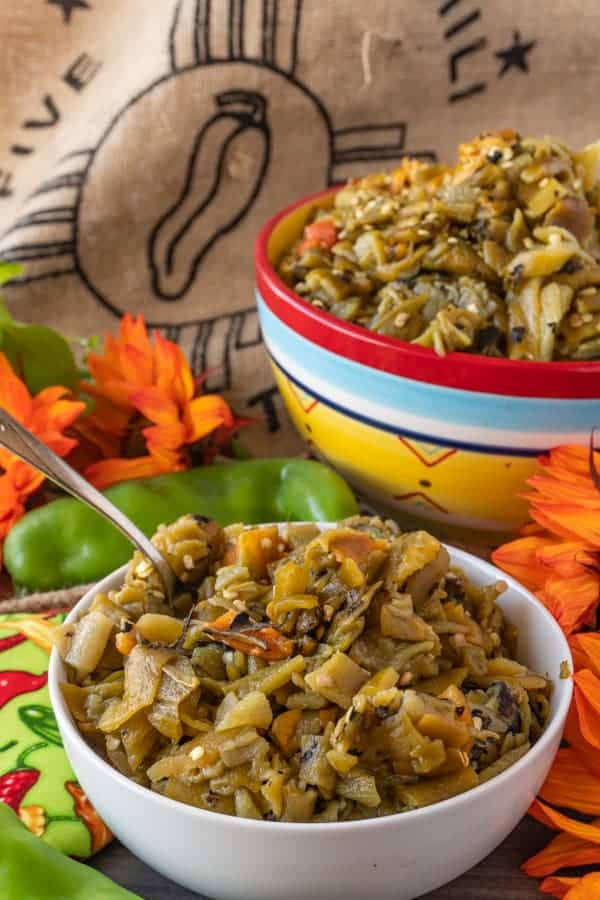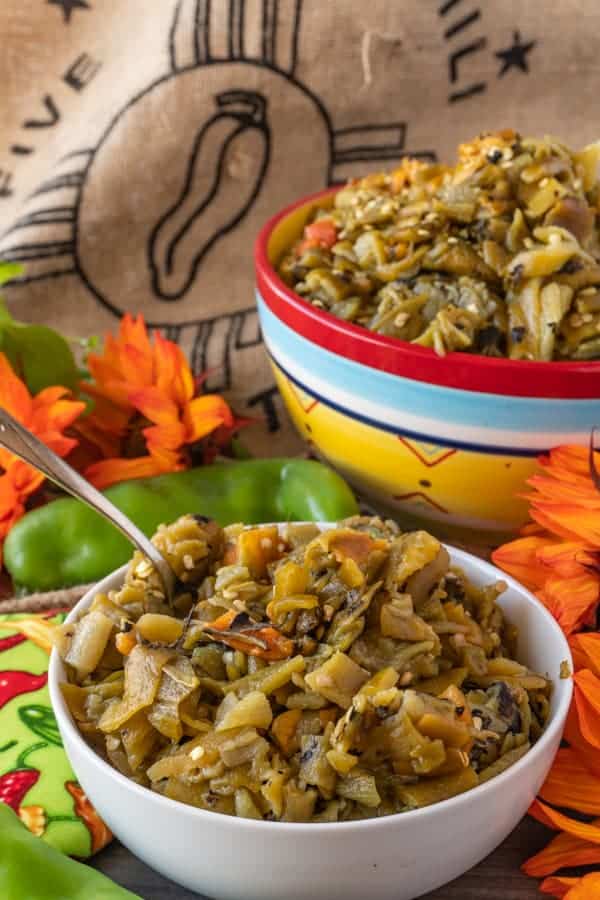 Hatch green chile is well known in the US, but what most people don't realize is that almost every little town in NM grows their own chiles, and they all claim to be the best! The chiles actually have different flavors because of the different soil it is grown in.
Hatch green chile isn't the only chile there is!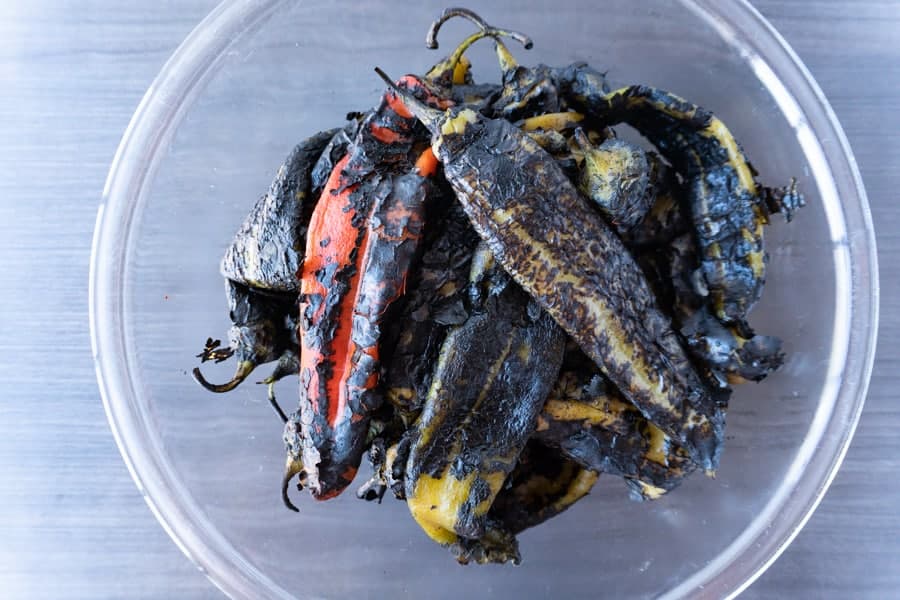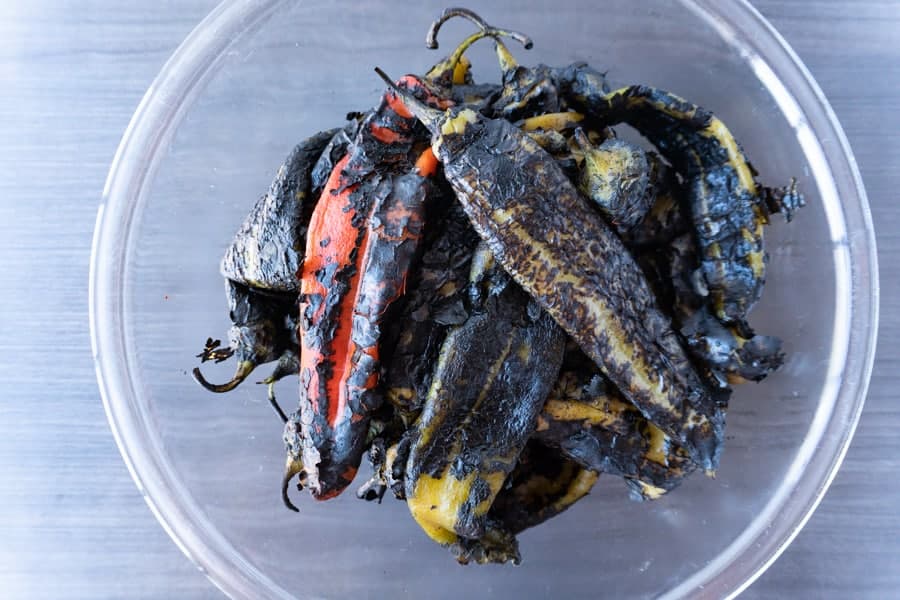 This year I got my green chile from Lemitar, a little town in central NM. It is by far my favorite chile!
Late August and September is one of the best times to be in NM; not only do you get lots of rain from the monsoons, but it's chile harvesting and roasting time.
Most grocery stores and many road side stands will sell chile by the 20-30lb bag and roast them on the spot for you. If you've never smelled 30lbs of chiles roasting you are missing out.
If they made a candle that smelled like green chile I'd use it year round.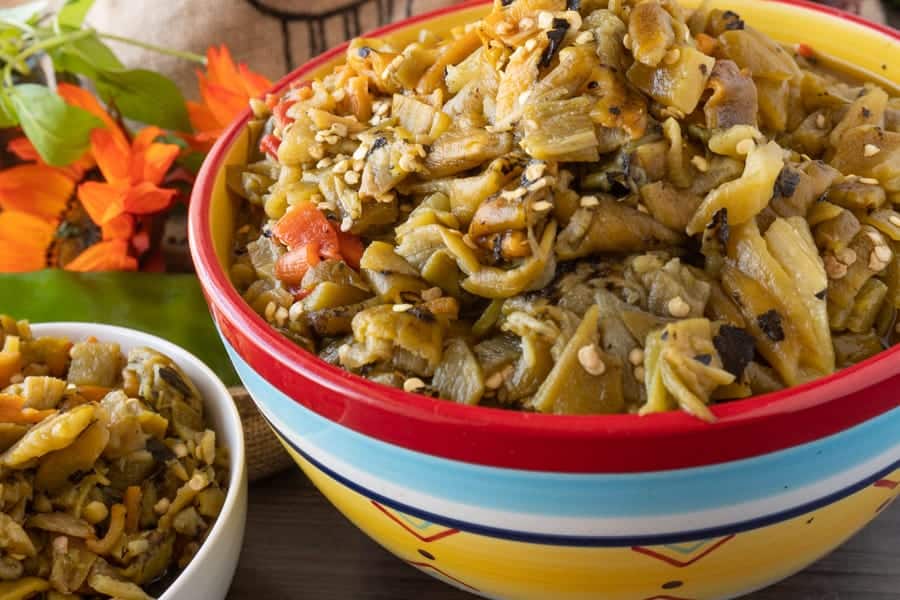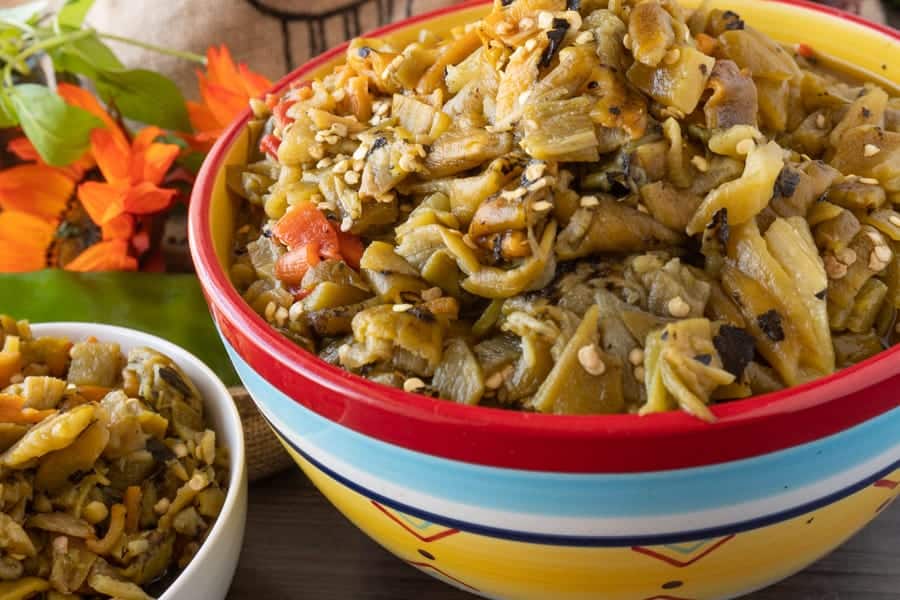 Depending on how much rainfall the chiles received during growing will affect how hot they will be.
More rain = milder chile
Less rain = hotter chile
Anyways, since living in NM, my husband and I eat lots of green chile.  We always buy at least one 30 lb bag, sometimes two, each year. We usually will spend several hours peeling, chopping and then freezing the chile so we can enjoy it year-round!
The green chile is roasted, peeled, and chopped. Now it's ready to be frozen! Pro tip- if you are going to freeze it, freeze it flat so it will be easier to store!
30lbs of green chile will yield roughly 15lbs of green chile after roasted and peeled.
One of our favorite ways to eat the chile is in stew or on burgers!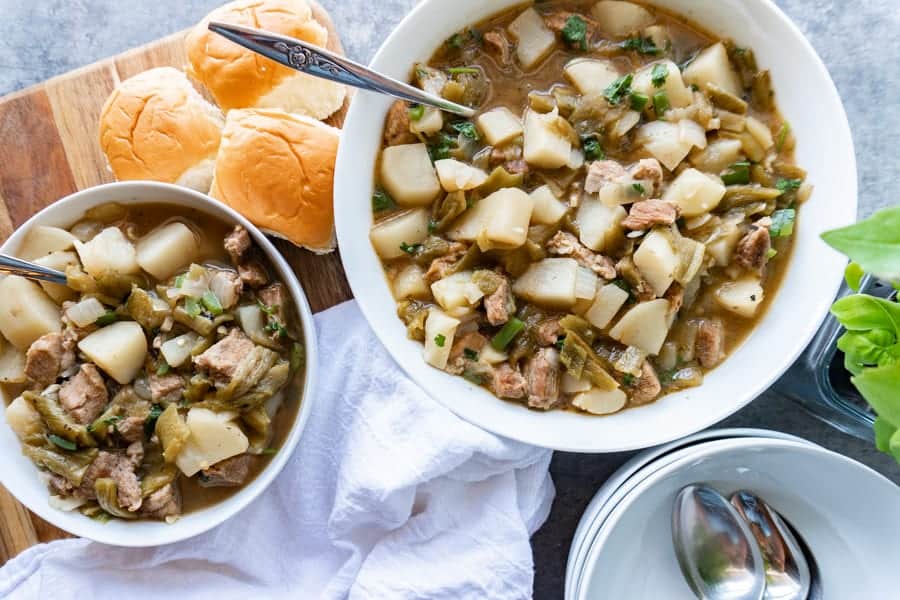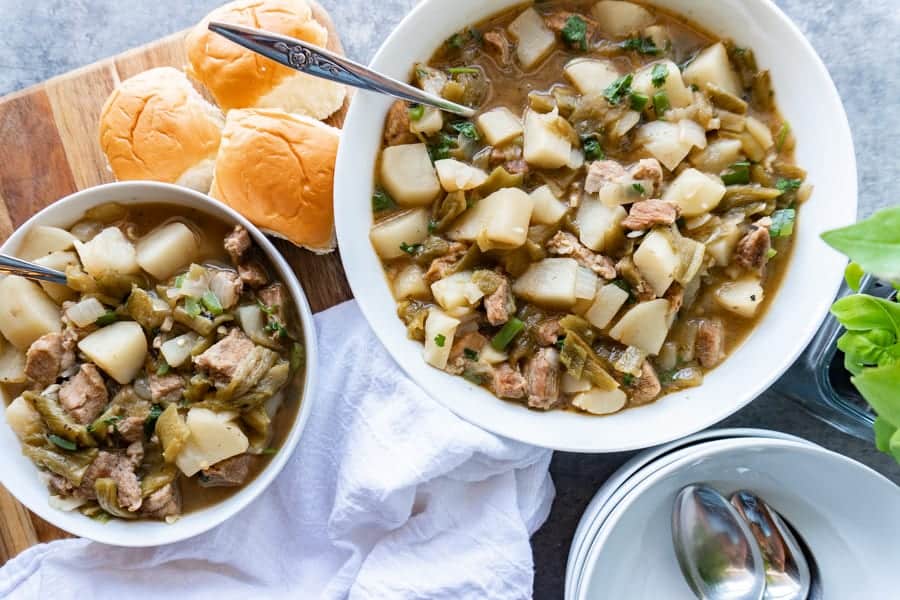 Hatch green chile is sold all over the US but not everywhere it is sold do they roast it for you. If you find yourself with a bunch of green chile I thought I'd share how to roast it at home on your own!
How to roast green chiles:
Turn your oven broiler on high
Line a baking sheet with foil and arrange chiles in a single layer
Roast the chiles in the oven until they are blackened on both sides
After roasting place your chiles in a Ziploc bag and let them rest for 20 minutes.
Then remove the blackened skins, stems, and seeds (if you want less heat) and enjoy!
The smoke from roasting the green chiles can get intense so make sure your kitchen is well ventilated.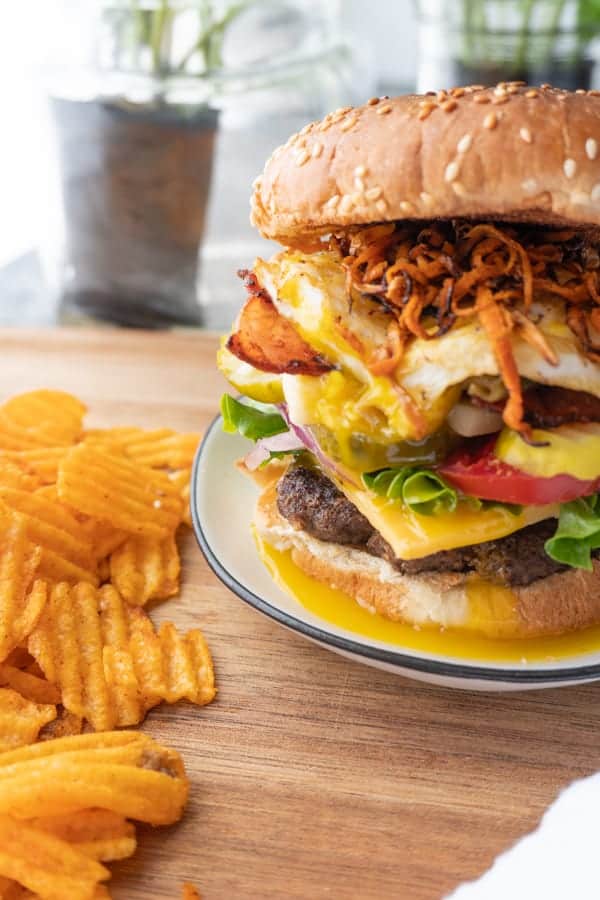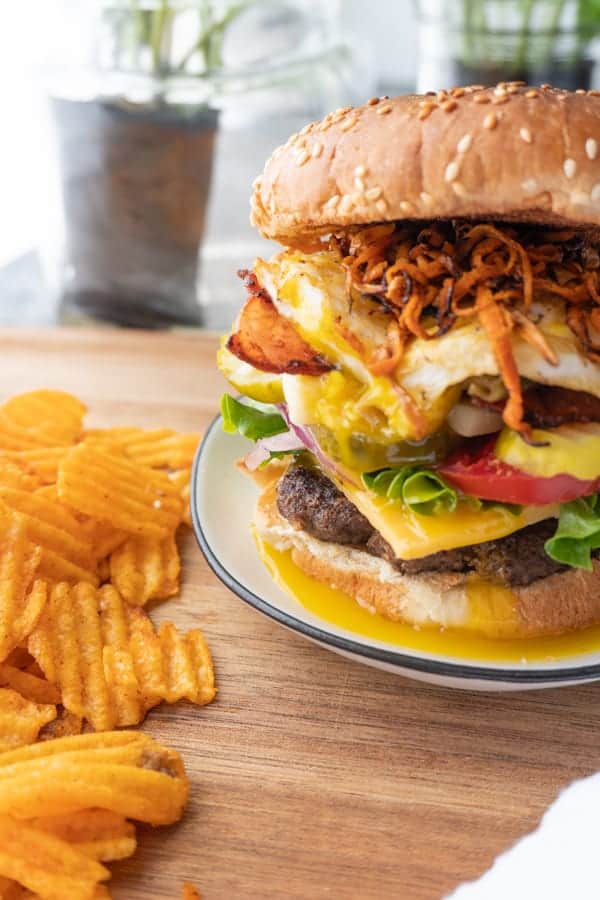 Other green chile roasting options include:
Over an open flame on a gas stove top
On a bbq/grill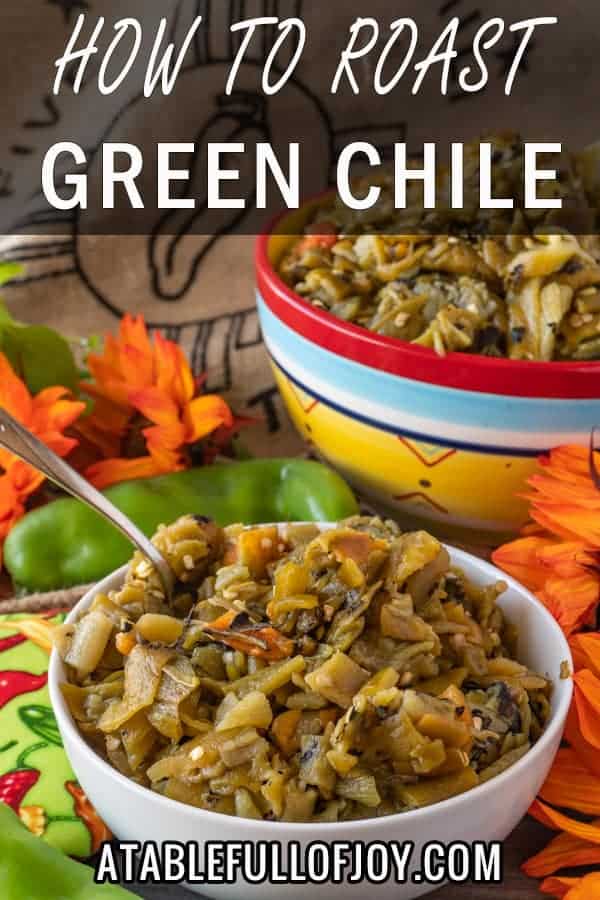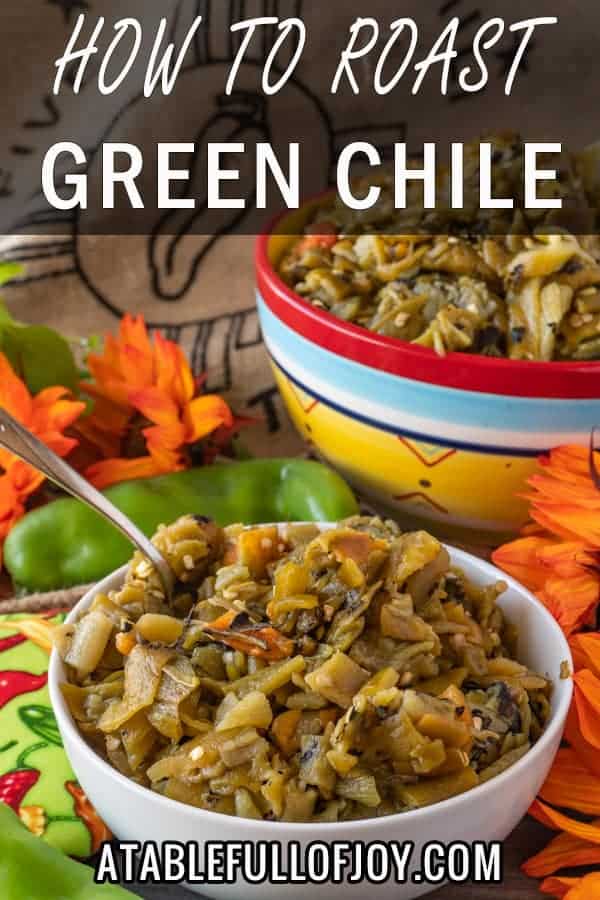 Make sure to check out my husband and my favorite green chile stew recipe. I also use it in these breakfast burritos and on these hamburgers! What is your favorite way to eat green chile? I'd love to know! Let me know in a comment below!
---
BE SURE TO FOLLOW ME ON FACEBOOK, INSTAGRAM, PINTEREST, TWITTER & SIGN UP FOR MY EMAIL NEWSLETTER!
---
Want more? Subscribe to my newsletter and follow along on Facebook, Pinterest and Instagram for all of the latest updates.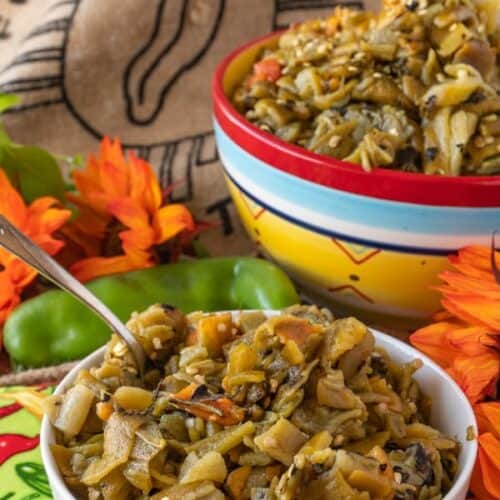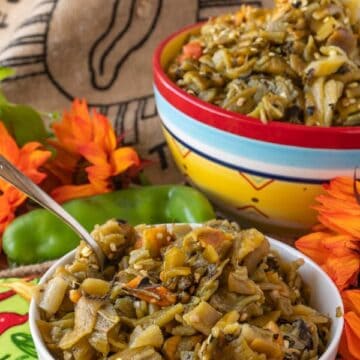 How to Roast Green Chile
How to roast and prepare delicious green chile for stews, burgers, pizza and more!
Ingredients
1-3

lbs

fresh green chile
Instructions
Preheat your oven's broiler on high. Make sure to move the oven rack so it is close to the broiler.

Line a baking sheet with foil and arrange the chiles in a single layer.

Place chiles in the oven and roast until they are black, then flip them and blacken the other side. The whole process should take no more than 15 minutes. Try to have the kitchen well ventilated since the smoke from roasting can get pretty intense.

After roasting, stick the peppers in a Ziploc bag and let them rest for at least 20 minutes. This will steam the chiles and make the skins practically fall off.

After 20 minutes, remove blackened skin, stems and the seed (optional). When handling the chiles wearing gloves is advised.

Enjoy!
Notes
You can freeze the chile after roasting it. Either leave the skins on and peel them when ready to be used, or peel and chop the chiles then freeze them!
Nutrition
Calories:
122
kcal
Carbohydrates:
30
g
Sodium:
1510
mg
Fiber:
15
g
Sugar:
15
g
Vitamin C:
54
mg
Reader Interactions