This is a sponsored post written by me on behalf of Conagra Brands. All opinions are mine alone. #ConagraHonorYourHeroes
Easy Cheesy Broccoli, delicious broccoli and a tasty cheddar cheese sauce come together in less than 10 minutes for a deliciously easy side dish! Perfect for a night in or a backyard bbq!
Pin now and save for later!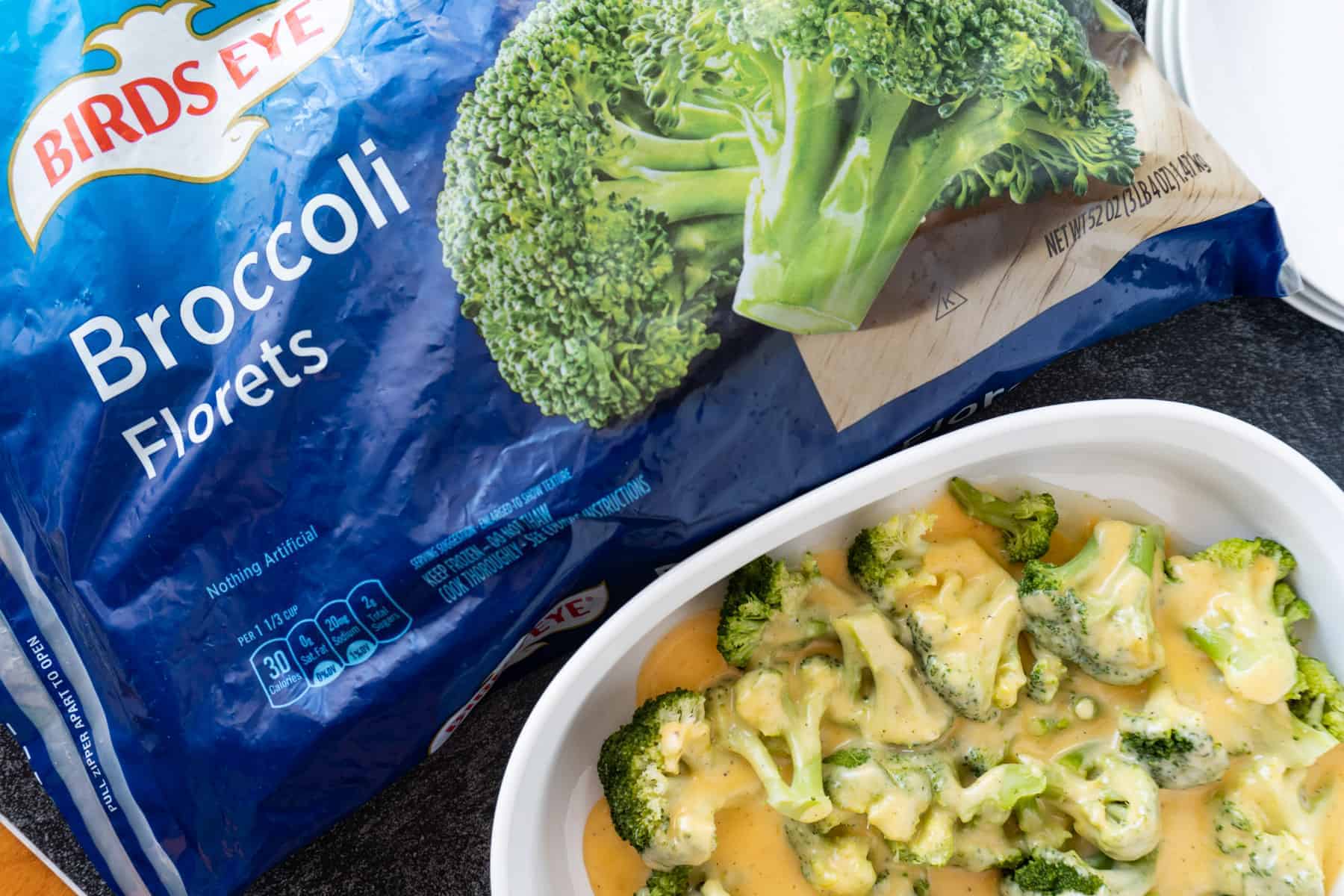 ​The weather is warming up and that means tasty BBQs and delicious food. I love this time of year when the evenings feel like they last longer and having cookouts is a regular thing.
One of the first celebrations we have at the start of summer every year is a Memorial Day dinner. Sometimes it's while camping and other times it's just a nice little celebration at home. It's a great way to honor heroes and reflect on their sacrifice.
My husband's family is full of active and retired Air Force members and I love hearing all the stories that they have from their service. I am so grateful for their sacrifice and the work they have done and continue to do for our country.
Everything you need for this easy meal can be found at Walmart.
This Memorial Day I wanted to share a few tasty and easy products that will make for a great Memorial Day celebration! I've partnered with Conagra and Walmart to get the Memorial Day festivities going!
Conagra is a supporter of Operation Homefront and they are making a donation to the organization to support military families! Operation Homefront is a non-profit organization that helps build strong and secure military families so they can thrive in their own communities!
I love Conagra products. They are perfect for all of my barbecue and grilling needs and make Honoring Heroes this Memorial Day with a tasty feast a breeze.
You can find all the products/ingredients at your local Walmart! Get all you need for this festive meal today in the Walmart app with online grocery service for an easy hassle-free shopping experience.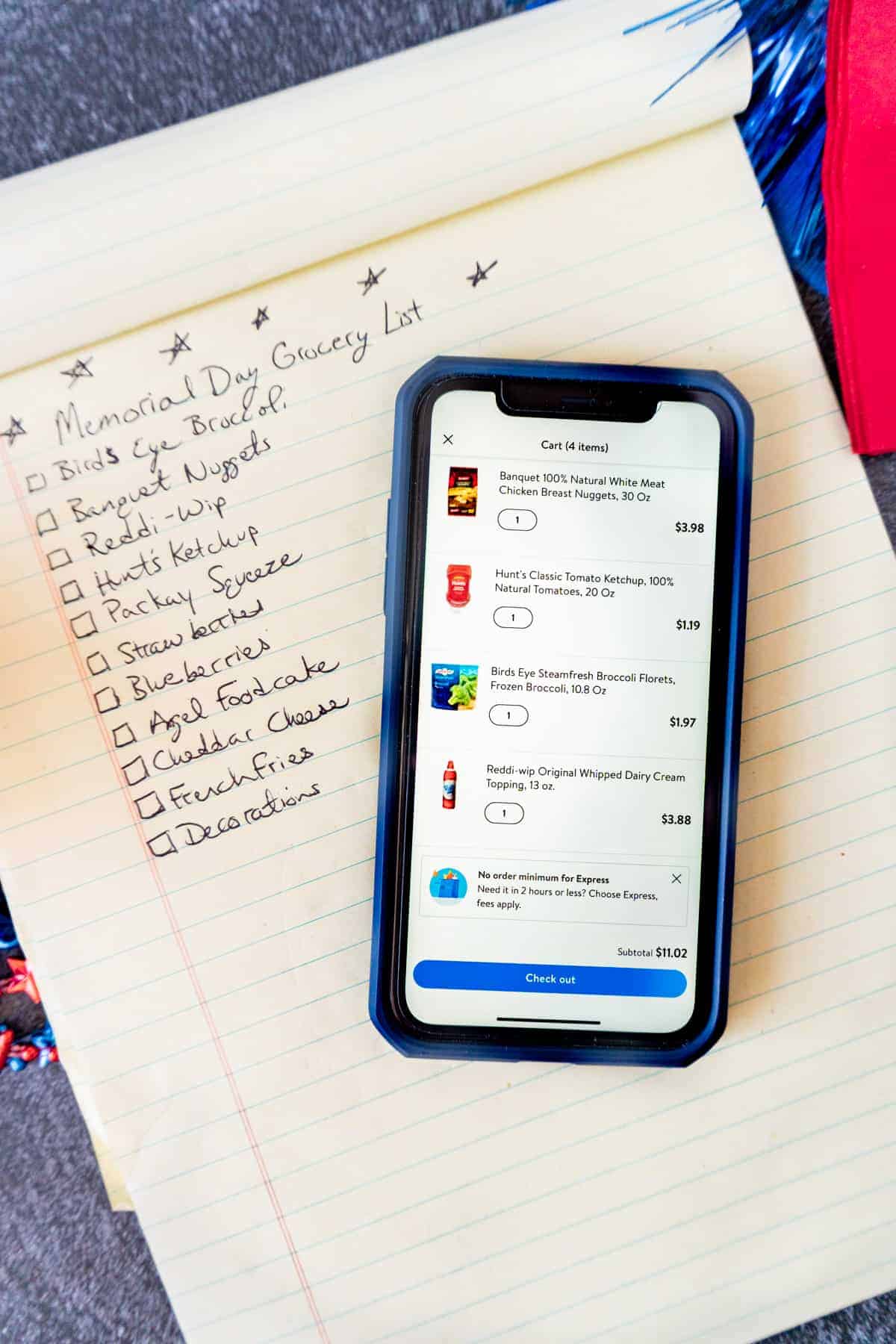 This meal comes together in around 10 minutes- from dinner to dessert!
To start things off I like to get the Banquet® Chicken Breast Nuggets cooking in the oven. If you are making French Fries too make sure to put those in first since they take a little longer.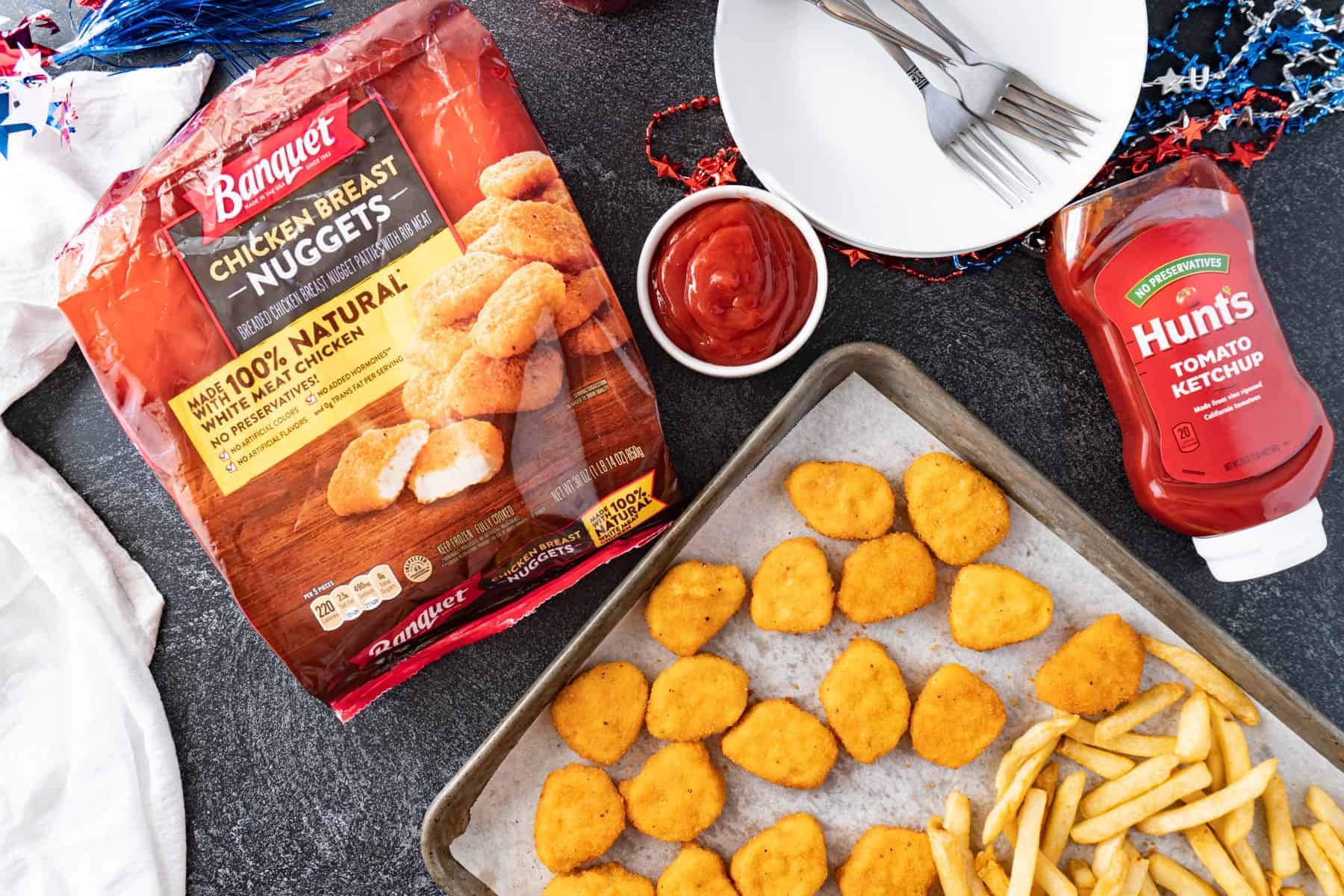 ​These nuggets are so delicious! They contain no preservatives, no artificial colors, no artificial flavors, and no added hormones**.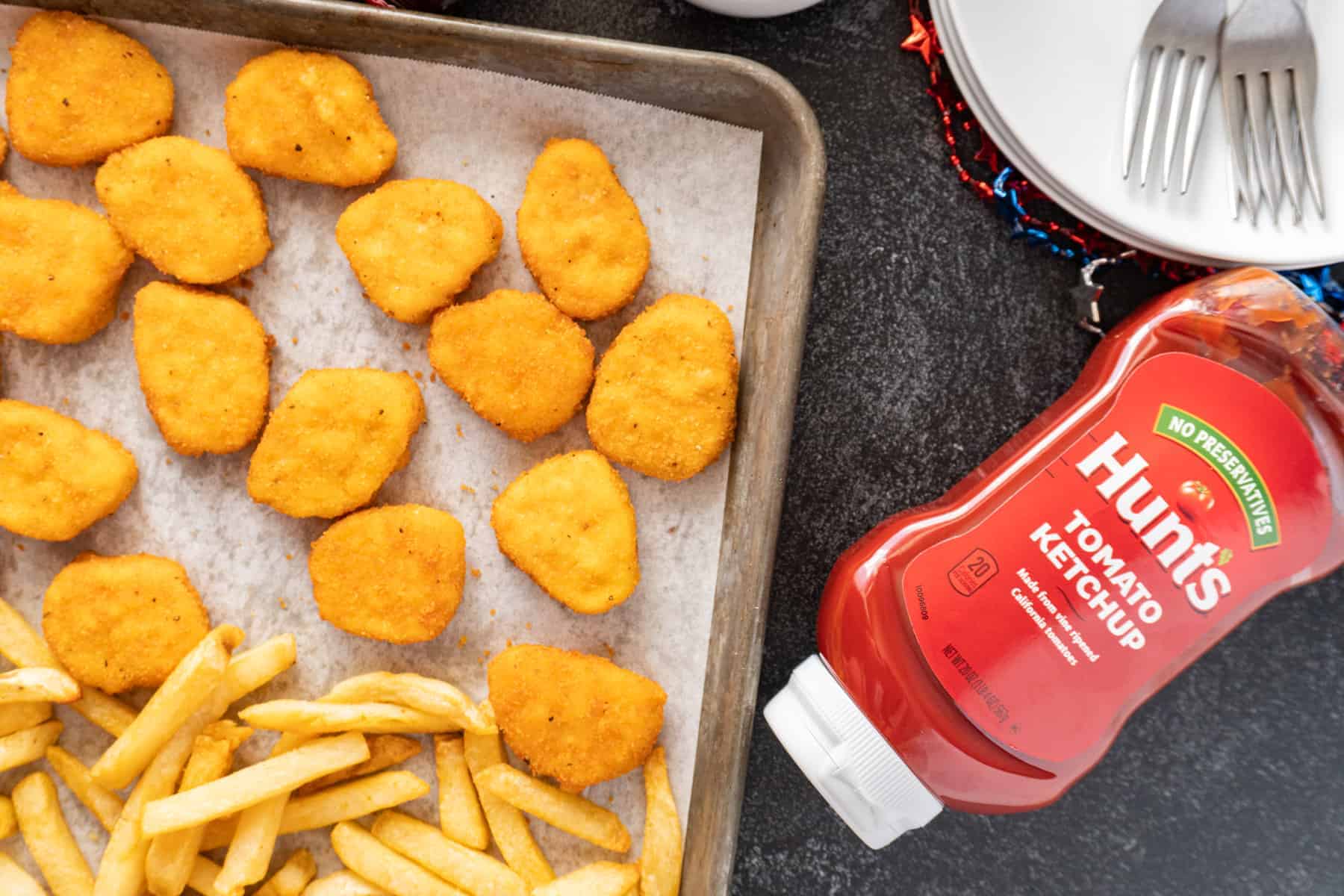 Every 30-ounce bag of Banquet Chicken Breast Nuggets are made with 100% Natural* White Meat Chicken. They are precooked; simply heat in the convection or microwave oven- that easy!
These chicken breast nuggets are a great-tasting appetizer for celebrations or game day.
I love dipping the chicken nuggets in Hunt's® Ketchup- it's a tasty, thick ketchup with no preservatives. You can taste the difference with Hunt's vine-ripened tomatoes, choice seasonings and spices.
This classic ketchup is delicious to dip or top burgers, nuggets, tots, fries, and more! Once the chicken nuggets are in the oven, I like to get my cheesy broccoli going.
I love using the Birds Eye® Broccoli for this recipe. I always get the 52 oz bag of broccoli florets so we never run out! And because they are frozen it makes dinners easy and hassle-free!
Birds Eye Broccoli is picked at its peak and then flash-frozen to lock in the fresh flavor. Frozen broccoli makes it easy to provide your family and guests with delicious vegetables!
How to make cheesy broccoli:
​In a microwave-safe bowl add about ⅓rd of the frozen broccoli. Cover and microwave for 8 minutes stirring at the 4-minute mark.
While broccoli is cooking combine milk, cornstarch, garlic powder, onion powder, salt, and pepper in a saucepan and heat over medium heat until thickened. Then stir in the cheese and pour over the broccoli. Yum!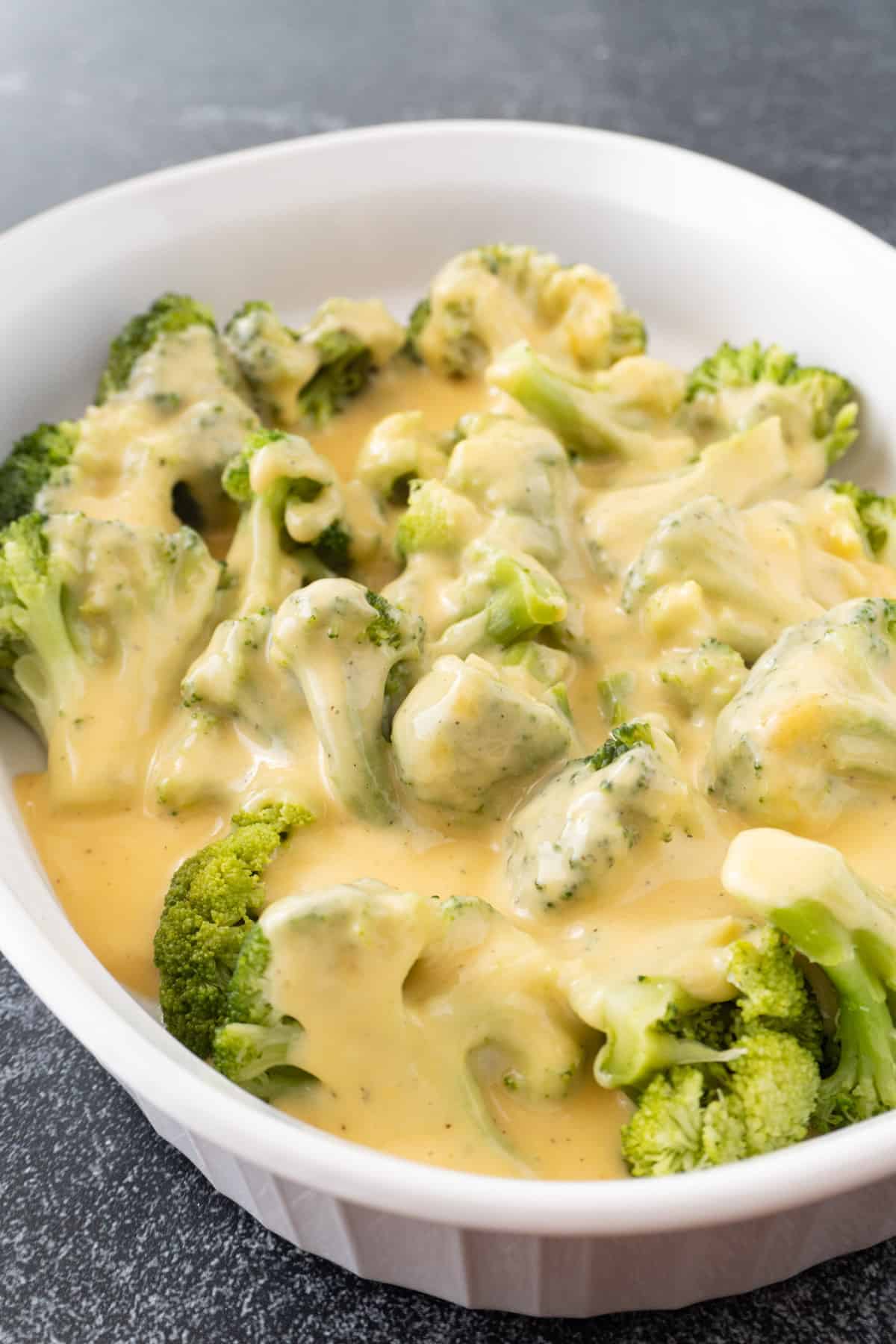 If you don't want cheesy broccoli, you can just top the cooked broccoli with Parkay® Squeeze- an easy and tasty Vegetable Oil Spread. It has the creamy taste of butter but in a portable squeeze bottle. Perfect for backyard BBQs!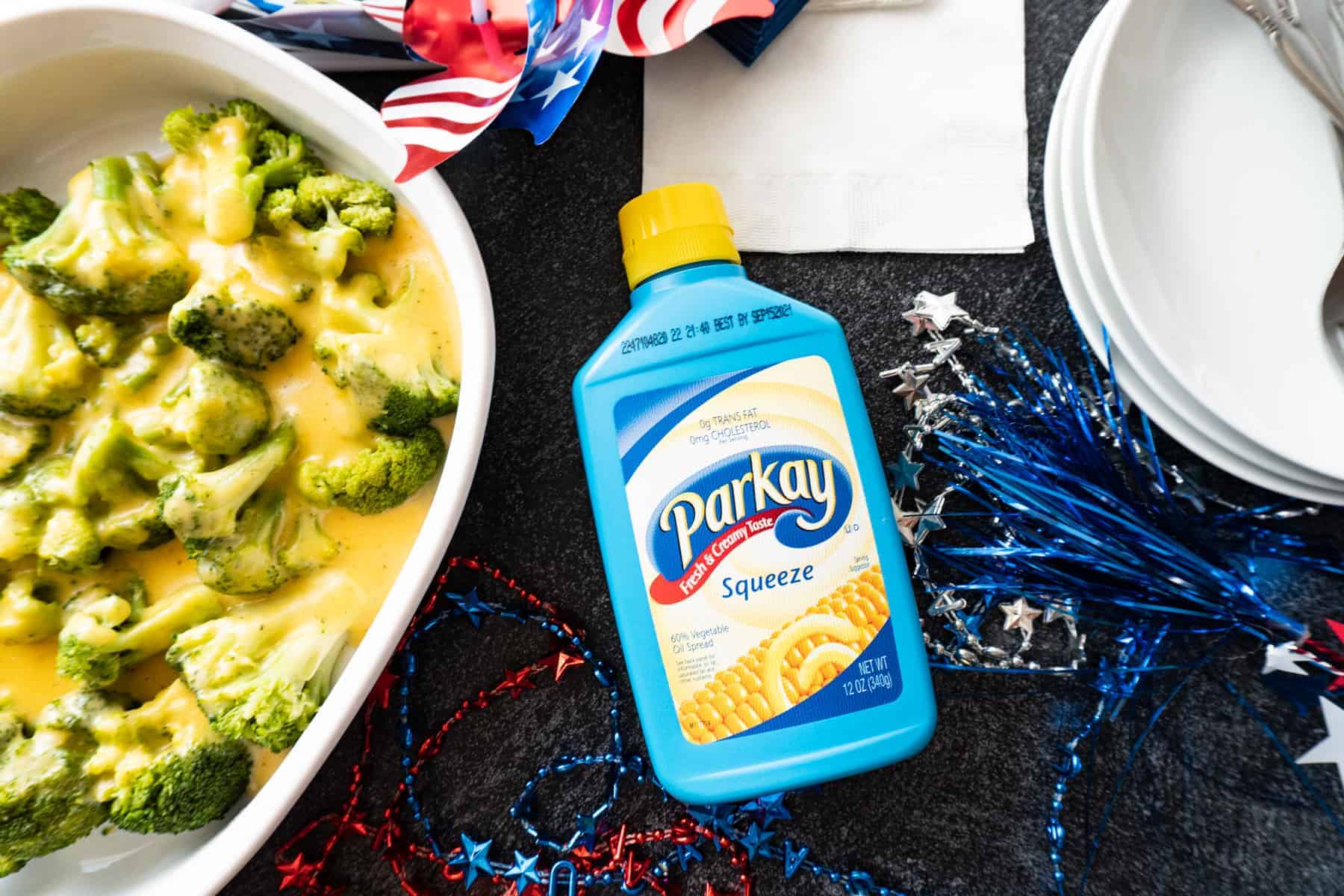 For dessert, I like to keep things simple. All you will need is some Angel Food Cake, fresh berries, and a 13-ounce can of the Reddi-wip® Original Whipped Topping.
I love to tear the Angel Food Cake into chunks, top with a delicious amount of Reddi-wip Whipped Topping, and then finish each dessert off with diced strawberries and blueberries.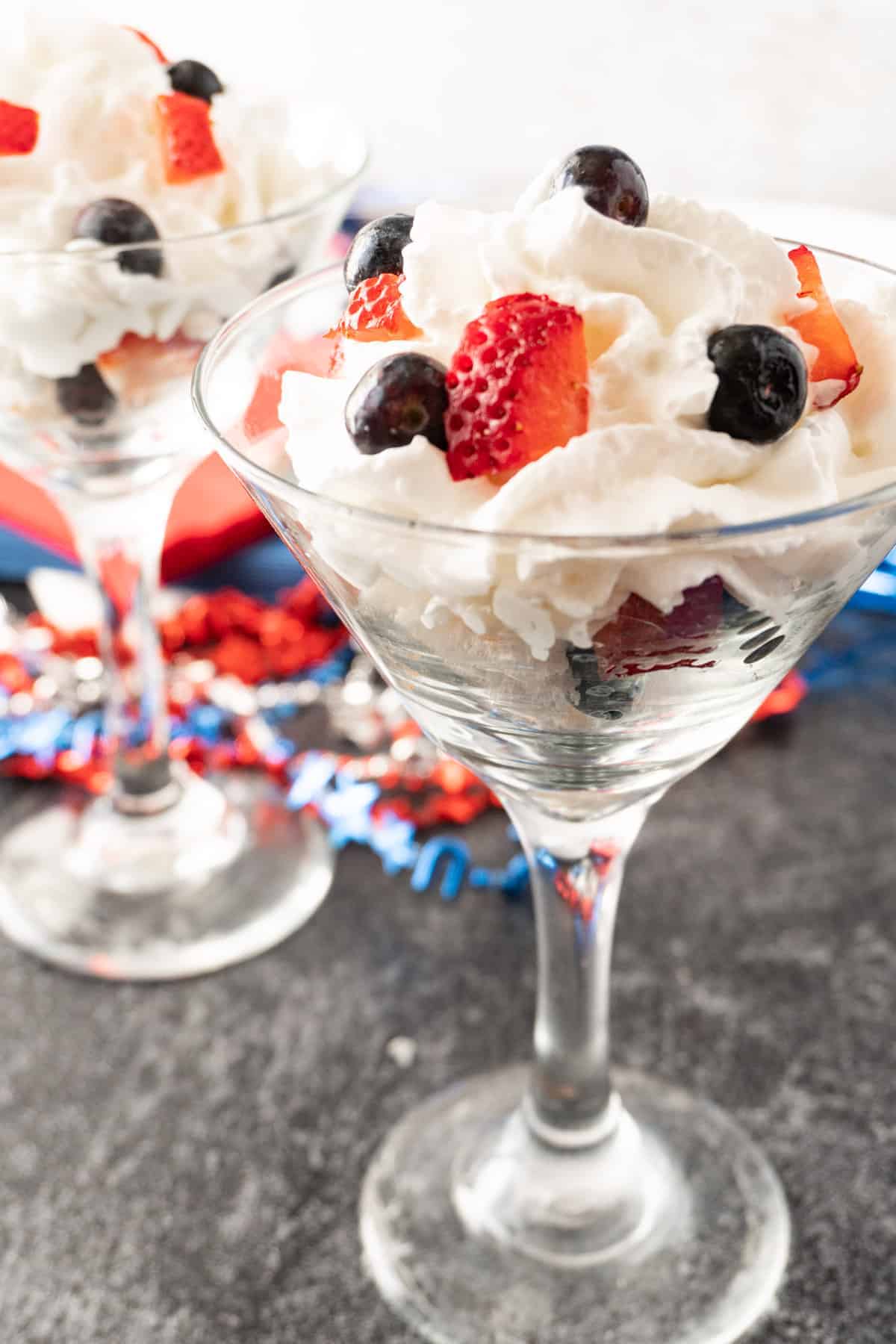 I love using Reddi-wip because real cream is the #1 ingredient. It doesn't contain any hydrogenated oils like some other brands, and it is the perfect addition for any occasion!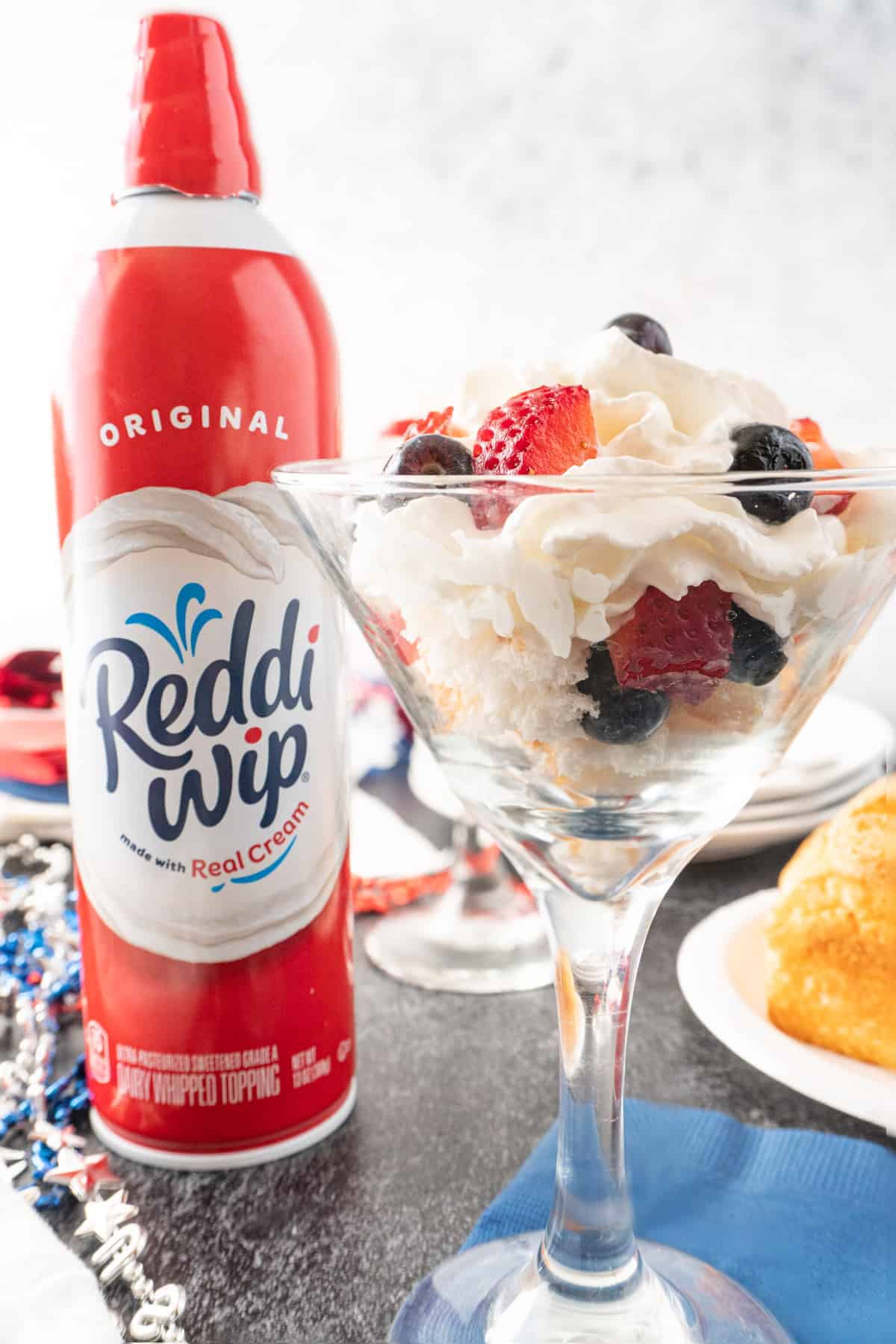 There you have it! A delicious and easy Memorial Day dinner to honor our loved ones! They are our heroes!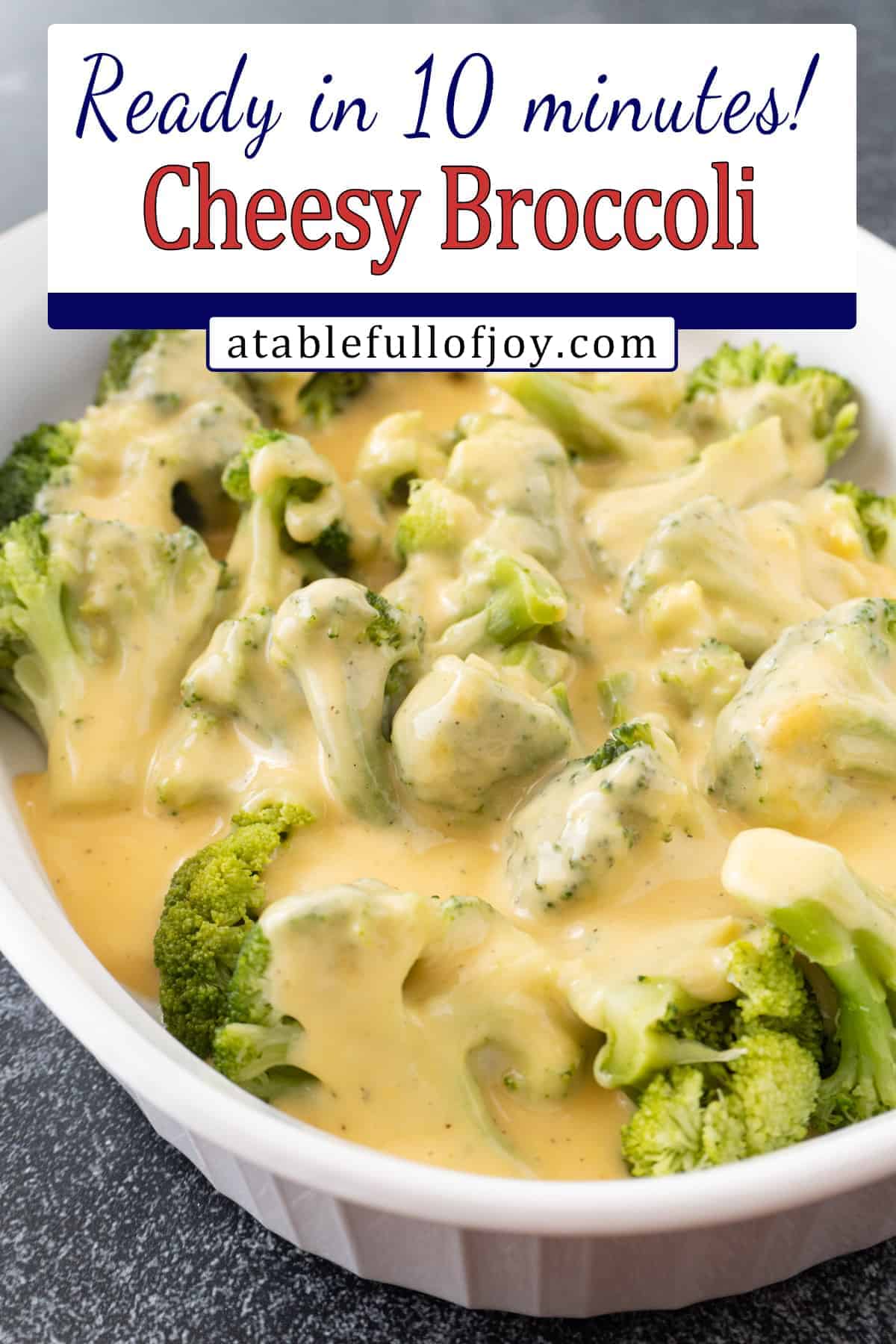 Check out these other tasty recipes:
Want more? Subscribe to my newsletter and follow along on Facebook, Pinterest and Instagram for all of the latest updates.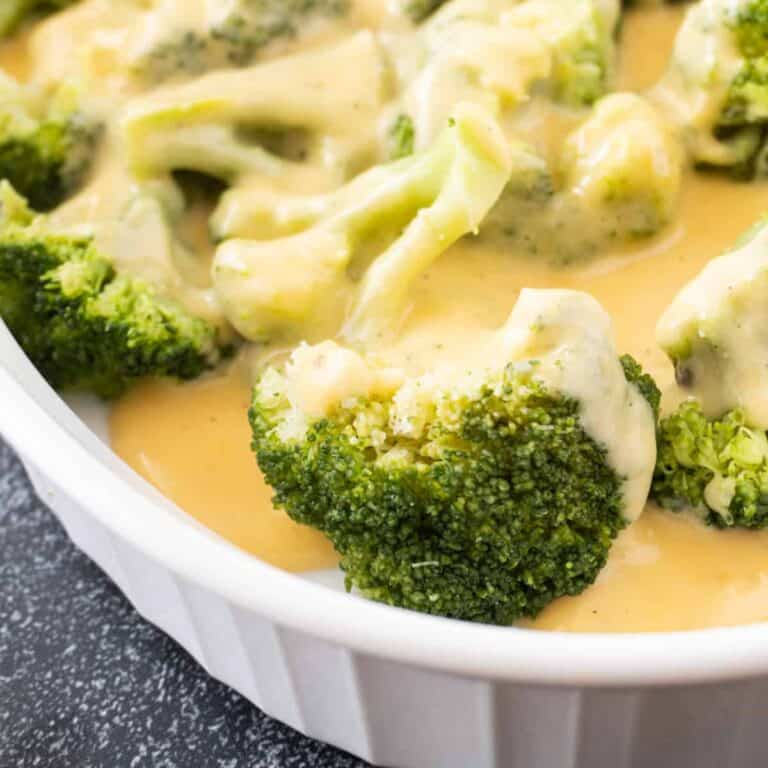 Easy Cheesy Broccoli
Easy Cheesy Broccoli, delicious broccoli and a tasty cheddar cheese sauce come together in less than 10 minutes for a delicious easy side dish! Perfect for a night in or a backyard bbq!
Ingredients
20

oz

frozen Birds Eye® Broccoli

1

cup

milk

1

tbs

cornstarch

½

teaspoon

garlic powder

½

teaspoon

onion powder

¼

teaspoon

salt

¼

teaspoon

pepper

1-2

cups

shredded cheddar cheese

¼

cup

parmesan cheese
Instructions
Place frozen broccoli in a microwave-safe bowl. Cover and microwave for 8 minutes, stirring at the 4-minute mark.

While broccoli is in the microwave combine milk, cornstarch, garlic powder, onion powder, salt, and pepper in a sauce pan and heat over medium heat until thickened and bubbling about 5 minutes.

Remove from heat and stir in shredded cheddar cheese and parmesan until melted. Taste and add more cheddar cheese if needed.

Pour over broccoli and enjoy!
Notes
Tips and Tricks
I like to use 1 ½ -2 cups shredded cheddar cheese for this sauce but you can definitely only do 1 cup if that's what you have.
This is best when eaten right away, but you can just heat up leftovers in the microwave.
Find out here how to freeze fresh broccoli and how to tell if broccoli is bad!
Nutrition
Calories:
156
kcal
Carbohydrates:
10
g
Protein:
10
g
Fat:
9
g
Saturated Fat:
5
g
Cholesterol:
27
mg
Sodium:
330
mg
Potassium:
380
mg
Fiber:
3
g
Sugar:
4
g
Vitamin A:
876
IU
Vitamin C:
84
mg
Calcium:
277
mg
Iron:
1
mg
** Federal regulations prohibit the use of added hormones in chicken
More Side Dish
Reader Interactions