I love cupcakes!! You guys have seen my easy chocolate cupcakes, my white cupcakes, and now these sweet potato cupcakes! These cupcakes are actually gluten free, dairy free and soooo delicious!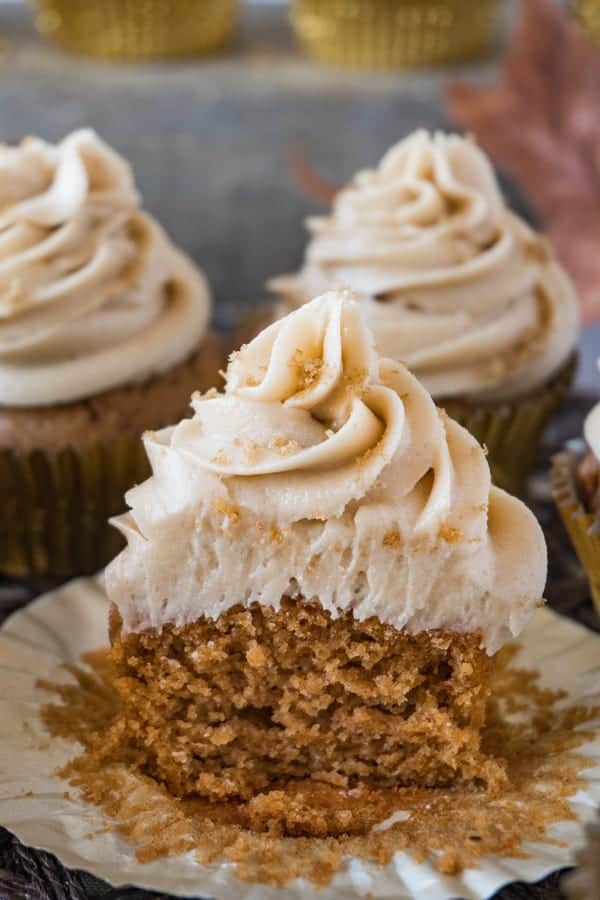 The Brown Sugar Buttercream Frosting is amazing too and perfect for these sweet potato pie cupcakes since it balances the not super sweet cupcake with a sweet frosting. (Just a heads up the frosting does contain dairy.)
Check out my fun video on how to make them- can you spot my cute dog Hank?
I've made these sweet potato cupcakes on several occasions and they are always a hit!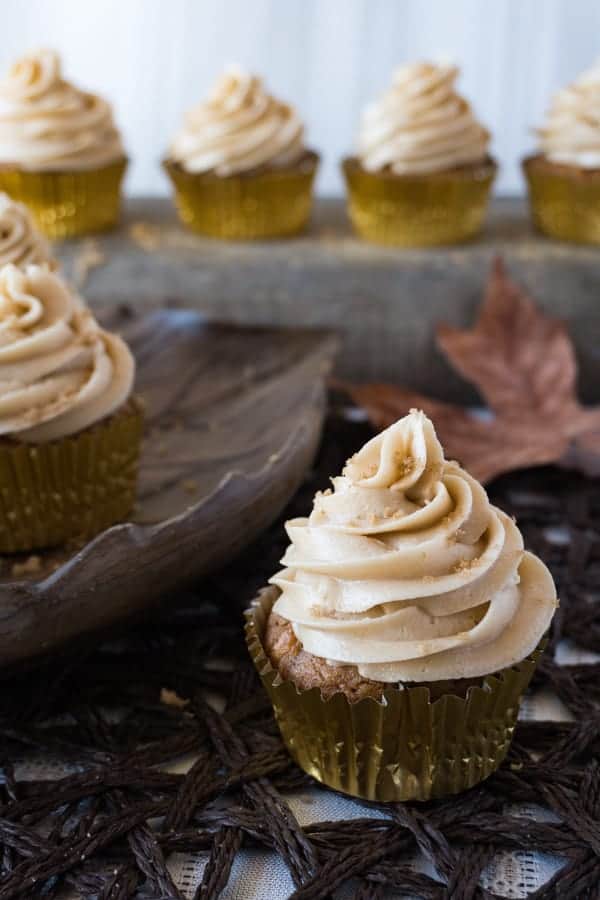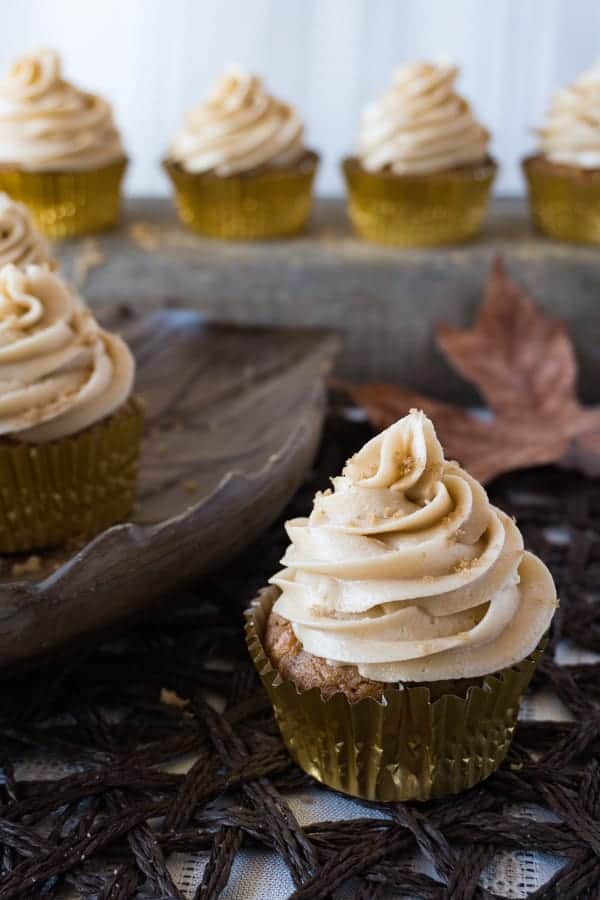 Last year I made these for my church's Thanksgiving Potluck and they were one of the first desserts to disappear! Don't be intimidated by the fact that they are gluten free! They are easy to make and people won't even be able to tell!


Where do you buy tapioca flour?
I've had some luck finding this flour at a few grocery stores (but not many!). If you can find a store that sells it in bulk you are good to go. Otherwise look online on amazon.


Is almond flour the same as almond meal?
No. Almond flour is much finer and a consistent light color. Almond meal is coarser and has parts of the almond skin  ground up with it.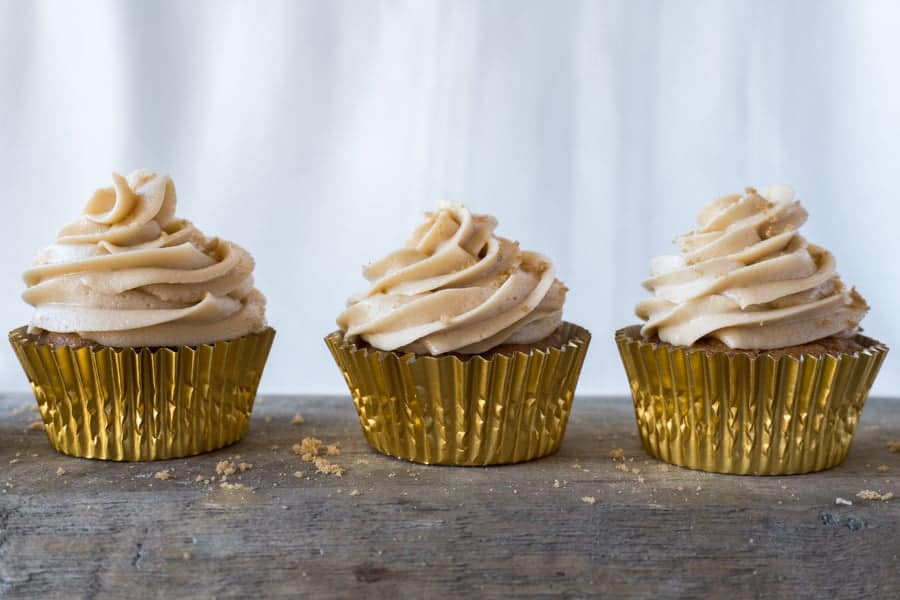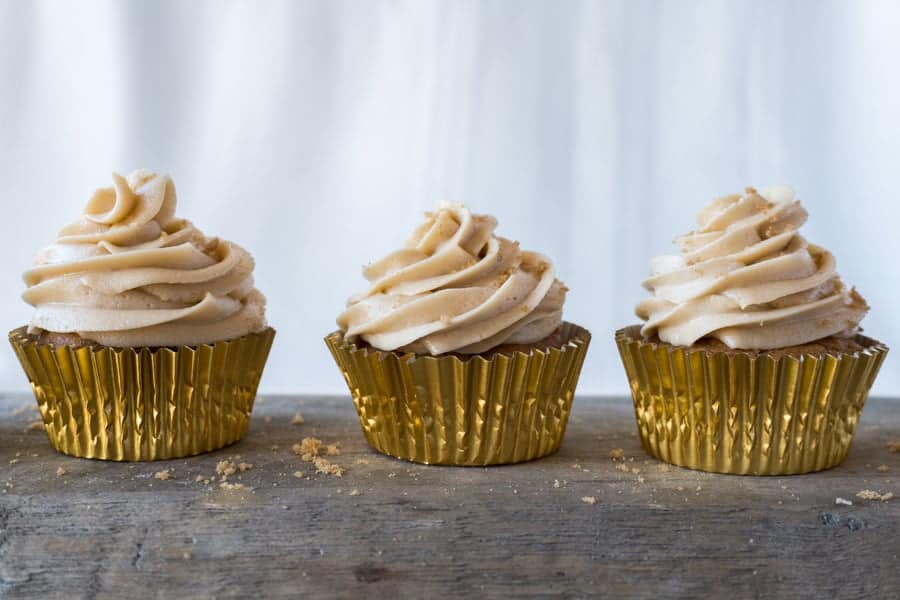 An easy to make sweet potato cupcake recipe:
Combine dry ingredients in one bowl
Combine wet ingredients in another
Add the wet to the dry
Scoop into cupcake pan
Bake for 15 minutes
Frost and enjoy!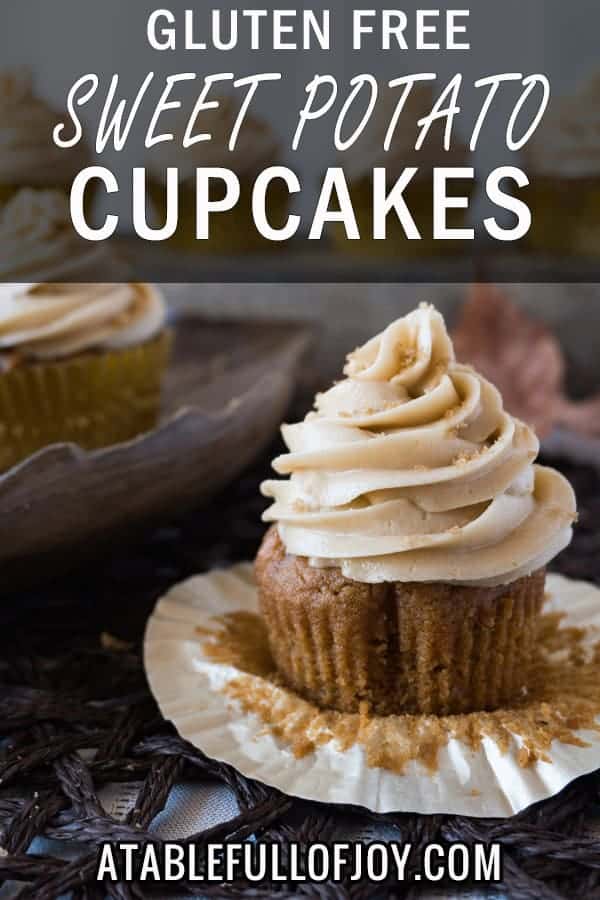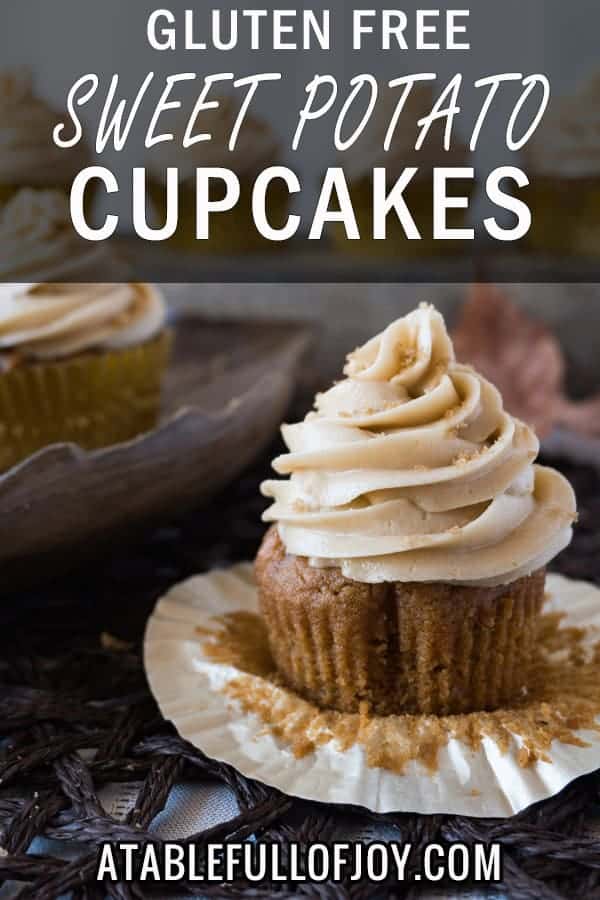 If you like this recipe make sure to check out my other recipes like candied walnuts and sweet roasted acorn squash! Other dessert recipes include my homemade chocolate cake, the easiest and super delicious white cake, and the best sugar cookies!
---
BE SURE TO FOLLOW ME ON FACEBOOK, INSTAGRAM, PINTEREST, TWITTER & SIGN UP FOR MY EMAIL NEWSLETTER!
---
Want more? Subscribe to my newsletter and follow along on Facebook, Pinterest and Instagram for all of the latest updates.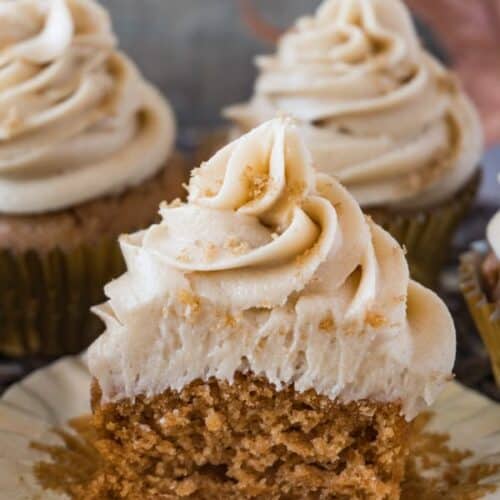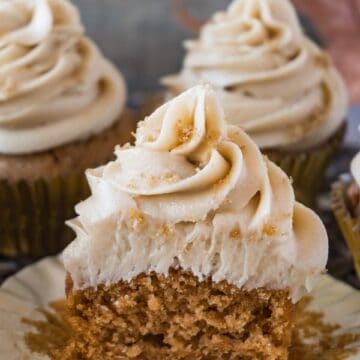 Sweet Potato Cupcakes
These sweet potato cupcakes are easy to make, gluten free, and delicious!
Ingredients
1 ½

cup

blanched almond flour

½

cup

tapioca flour/starch

½

cup

white sugar or coconut sugar

½

tsp

baking soda

½

tsp

baking powder

½

tsp

salt

1

tsp

cinnamon

2

eggs at room temperature

½

cup

melted butter or coconut oil

1

tsp

vanilla

⅔

cup

sweet potato puree*
For topping
Brown Sugar Buttercream Frosting

link to recipe in instructions
Instructions
If you are making your own sweet potato puree see notes.

Preheat oven to 350°F

Combine well in a large mixing bowl: almond flour, tapioca flour, coconut sugar, baking soda, baking powder, cinnamon, and salt.

In a medium mixing bowl combine eggs, coconut oil, vanilla and sweet potato puree.

Add the wet ingredients to the dry and mix until just combined.

Use ice cream scoop to scoop even amounts of batter into lined cupcake pan.

Bake for 14-16 minutes, until a toothpick inserted into the cupcakes comes out clean.

Enjoy!
Notes
*To make sweet potato puree preheat oven to 425°F. Wash and dry a medium sized sweet potato. Using a fork poke holes in it then wrap in foil. Bake in oven for 45-60 minutes or until fully cooked and squishy. Let the sweet potato cool and then peel it. Put it in a food processor and blend until smooth. Alternatively you could use canned sweet potato or canned pumpkin for this recipe.
Reader Interactions