This post has been sponsored by The Coca-Cola® Company and SheSpeaks.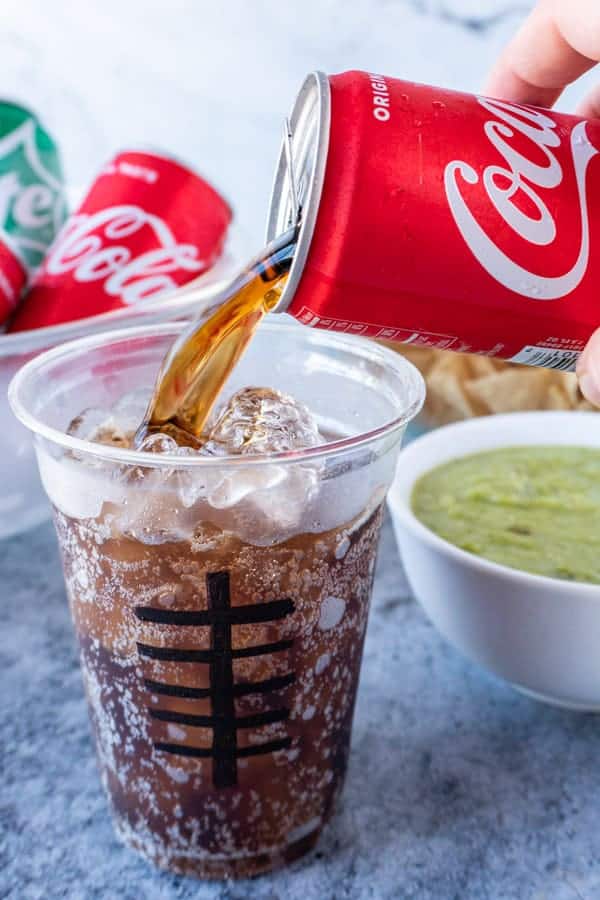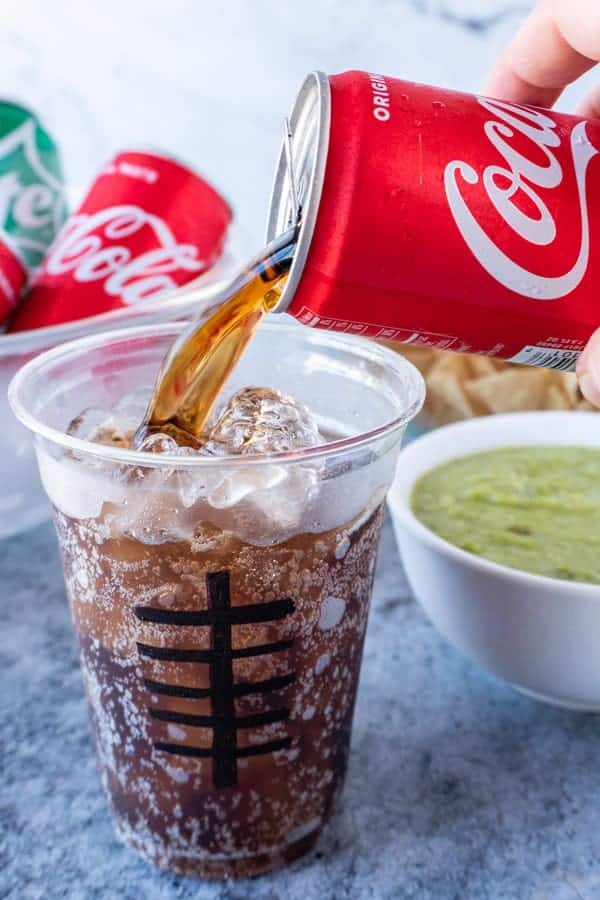 Football Party Tips
Who else loves football season?! The cold crisp air, fall leaves, and your favorite game on TV?! So exciting!
I not only love football season but I love hosting football parties at my house! Today I'd like to share some tips and tricks I've learned about how to throw the best "homegating" party ever!'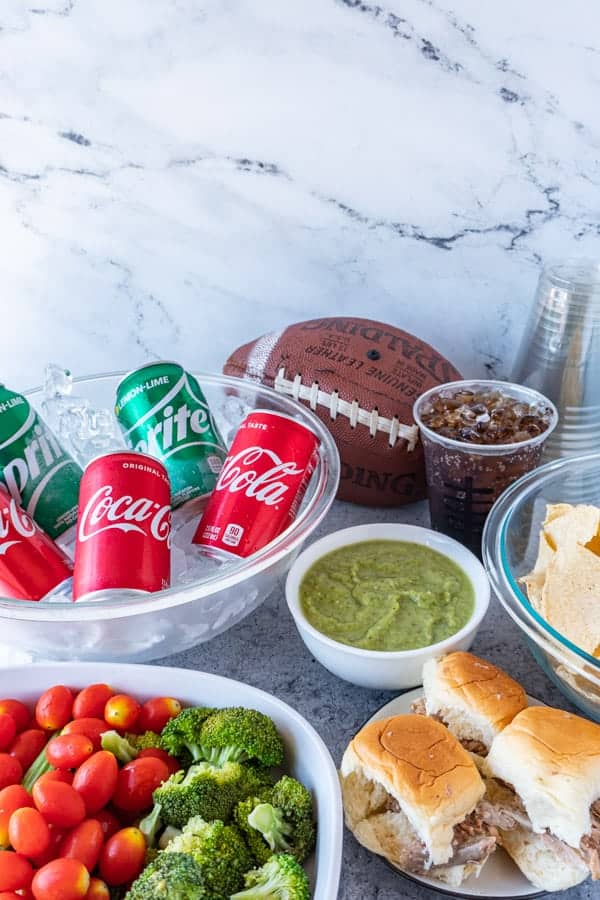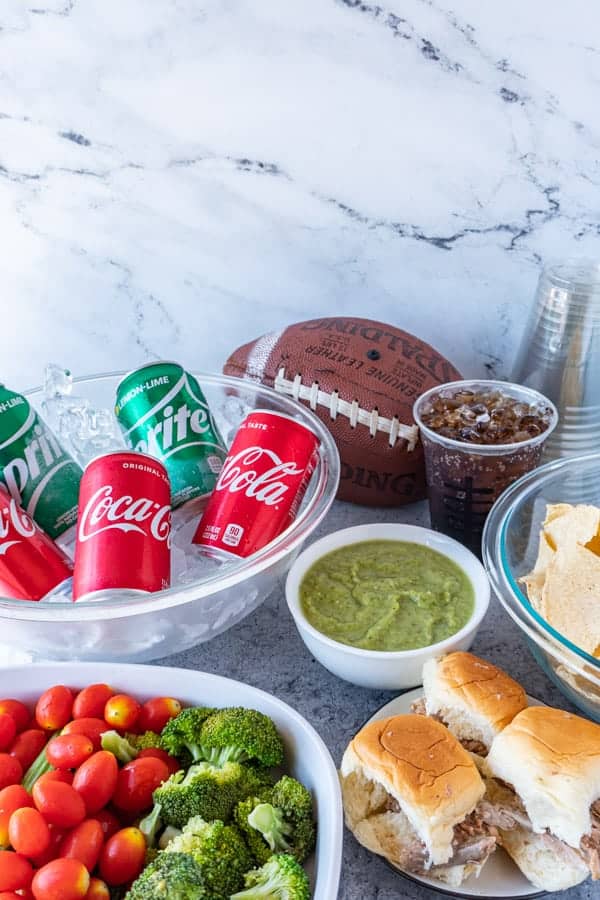 Football Decorations
Decorations are something that I go back and forth on. They can be super fun and cute but also are somewhat unnecessary if all your group cares about is watching the game.
If you do want to decorate you can buy the fun football themed cups and plates, throw a football field tablecloth on your serving table and give people their team colored cup.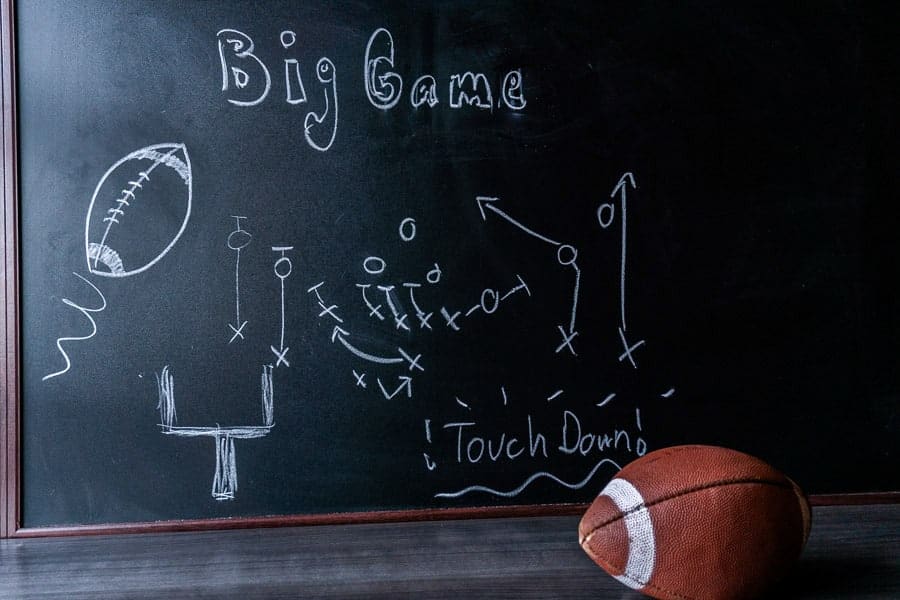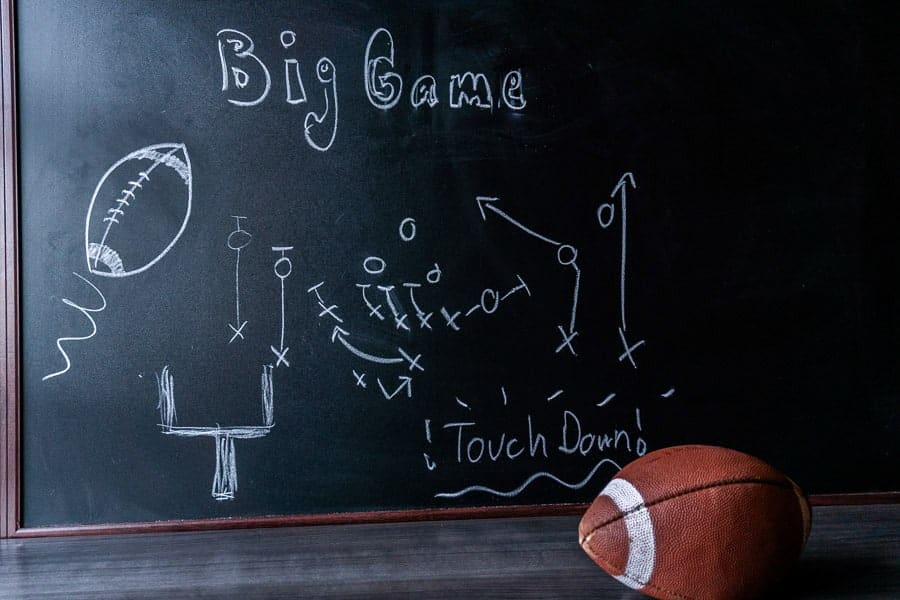 Otherwise, I tend to keep the decorations pretty low key. I have a couple footballs out as decorations, use a chalk board for some fun football themed plays and to display your menu, draw football laces on clear plastic cups so when they fill up with Coca-Cola® it looks like a football. Easy things like that.
Paper plates, napkins, plastic cups, and plastic silverware are the way to go when hosting a party. I love getting the Ultra Paper Plates from Sam's Club which are not only heavy duty for loading up with all your favorite snacks, but they will last you a while since it comes with over 200 plates. Win!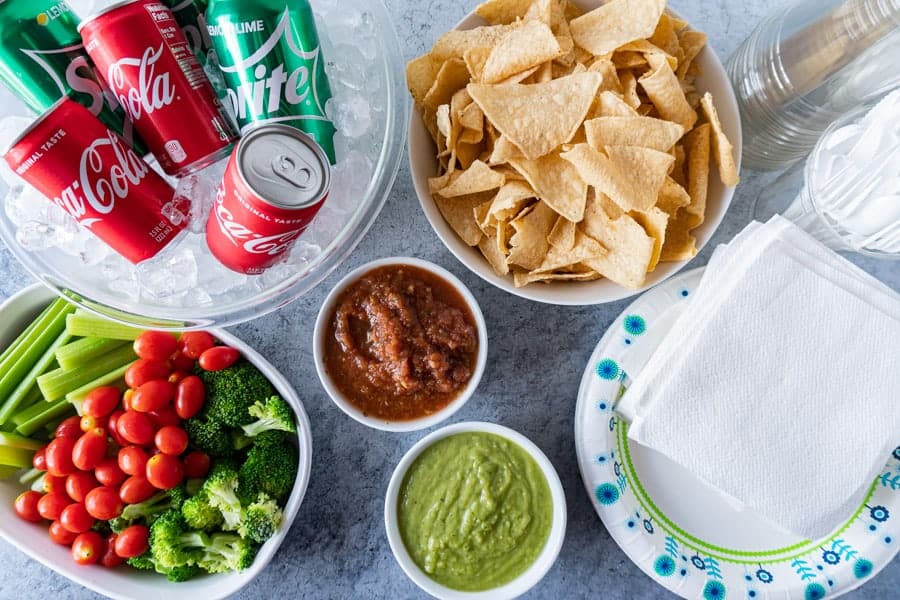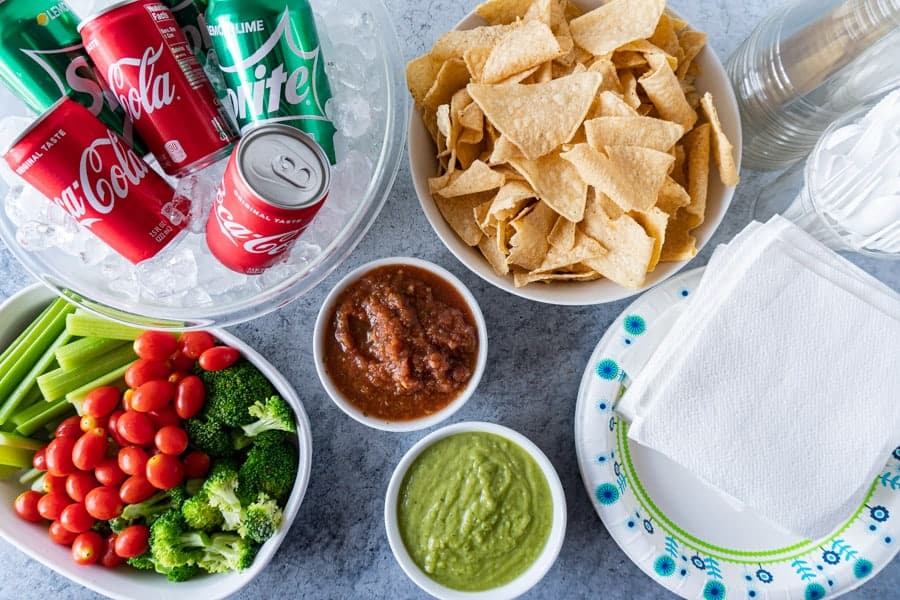 Football Party Food and Drinks
Probably my favorite part of any party is the food! I love making it all and eating it all!
When hosting a football party, you want to have snack sized foods. Things that are easy to eat while watching the game and don't take a ton of effort to assemble.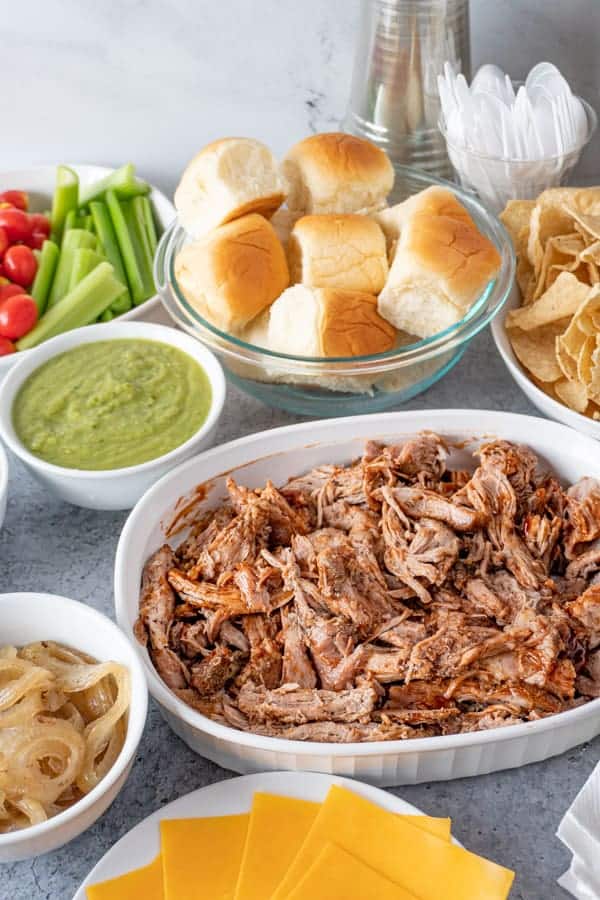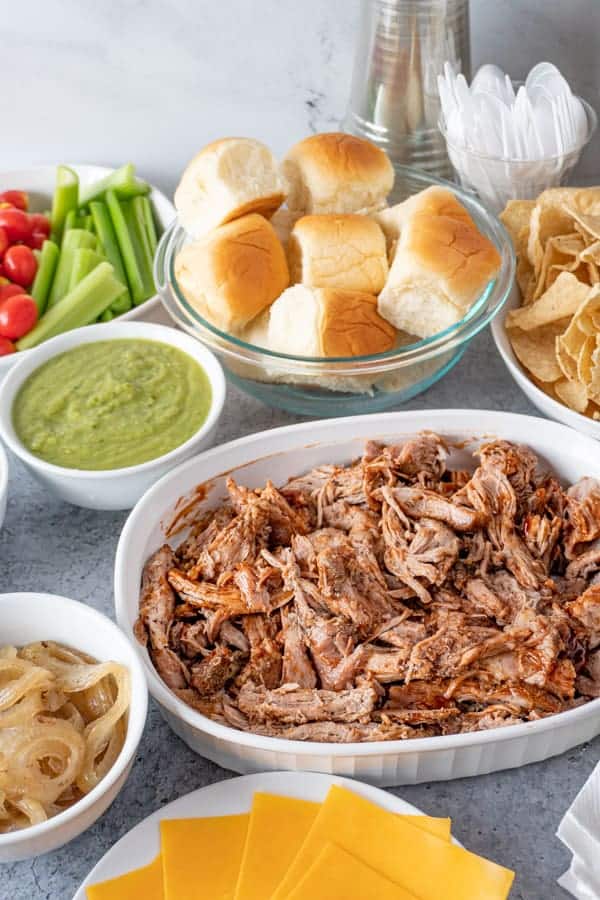 Make sure your food table is easily accessible and there are plenty of options.
Chips, dips, candies, cookies, salsas, etc., are perfect for parties.
Utilize extra crock-pots to keep warm foods warm (like queso, or meatballs in BBQ sauce), and place ice chests and large bowls filled with ice around to keep drinks cold. Also, any food you can make the day (or several days) before is fantastic.
Like my Coca-Cola® Pulled Pork Sliders, choose foods that are easy to make and don't take much thought to them.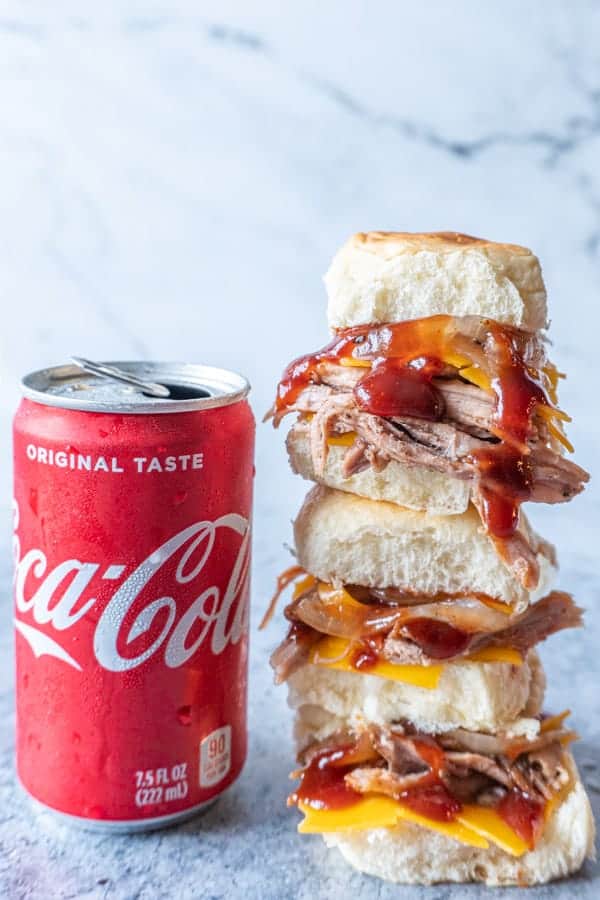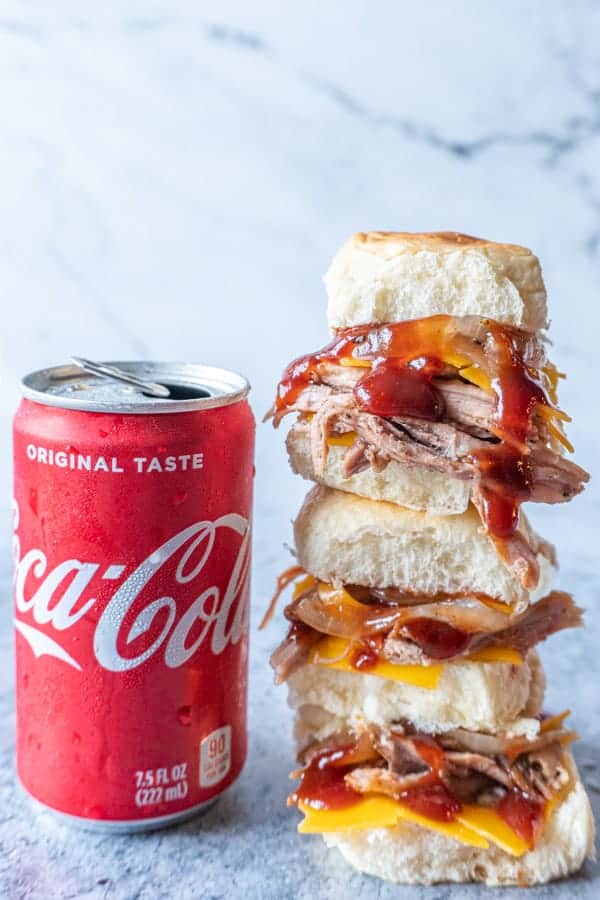 Have a mix of salty, sweet, and savory foods available so people have lots of options!
I like to have drinks available at the food table as well as nearby the TV where everyone will be watching the game. That way they don't have to go far. I also recommend having Dasani® available for guests who just want water.
For sodas I was able to find Coca-Cola® Minis and Sprite® at Sam's Club and the prices couldn't be beat. You get such a great value there on all the beverages you need for your fall football parties.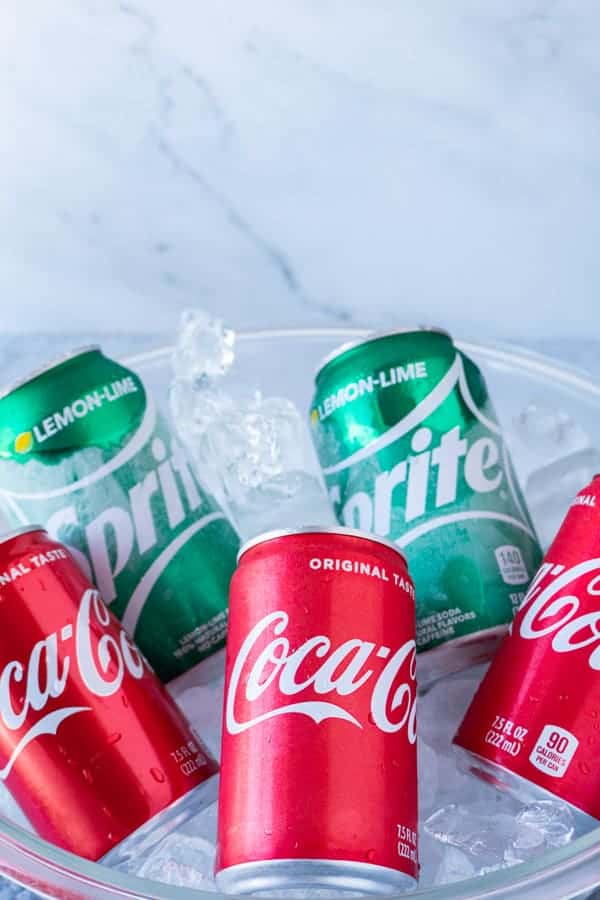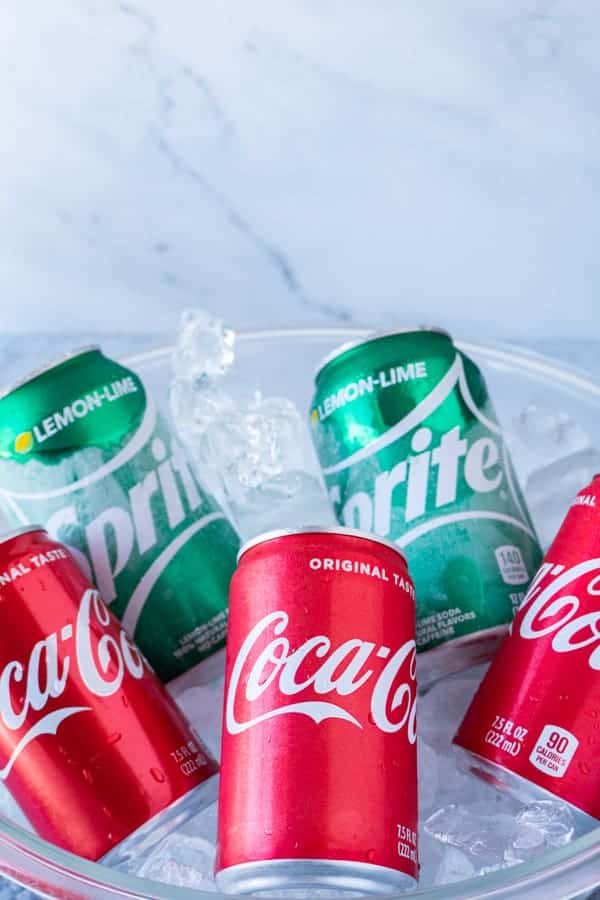 Plus, Sam's Club not only offers Club Pick Up, which is super convenient, but also Scan & Go, which I absolutely love.
With Scan & Go you use the Sam's Club app to scan each item as you add it to your cart and then pay with your credit card through the app. Simply have the nice man or woman at the door scan the barcode produced via the app after you pay and you can SKIP ALL THE LINES! Seriously it's a game changer.
Non-Football Loving Guest Areas
Odds are when you throw a football party you will have some guests who don't actually enjoy football that much. Whether it's kids or significant others, it's nice to have an area or two for them to hang out and relax without having to watch the game.
I love having a table available with a stack of board games on it, ready to be played. You can also set up some backyard activities like corn hole and ladder toss.
This will ensure that anyone who just needs a break from the game or who isn't as interested in the game has something fun to do.
Hopefully with all these tips you will have an easier time throwing your next football party!
Do you have any other tips? Let me know in the comments below!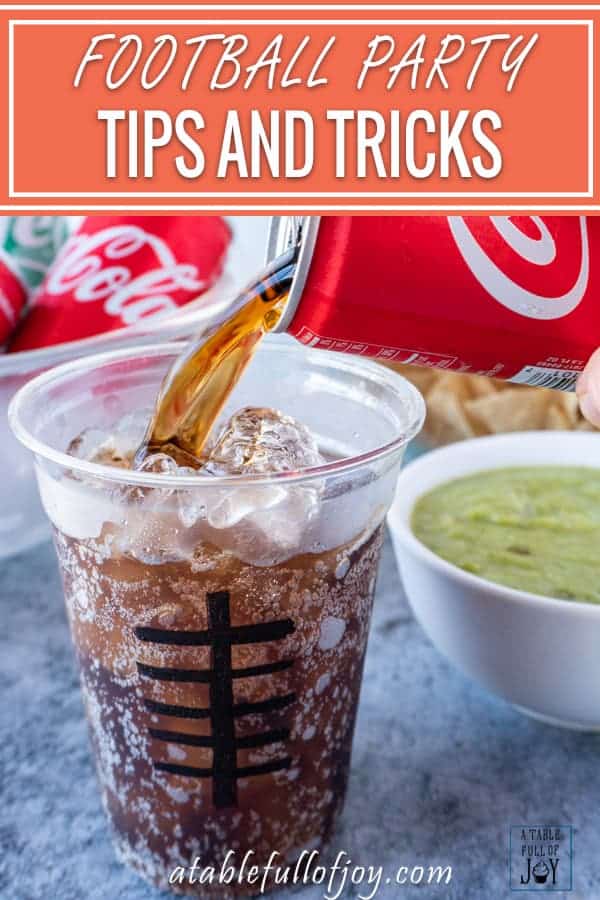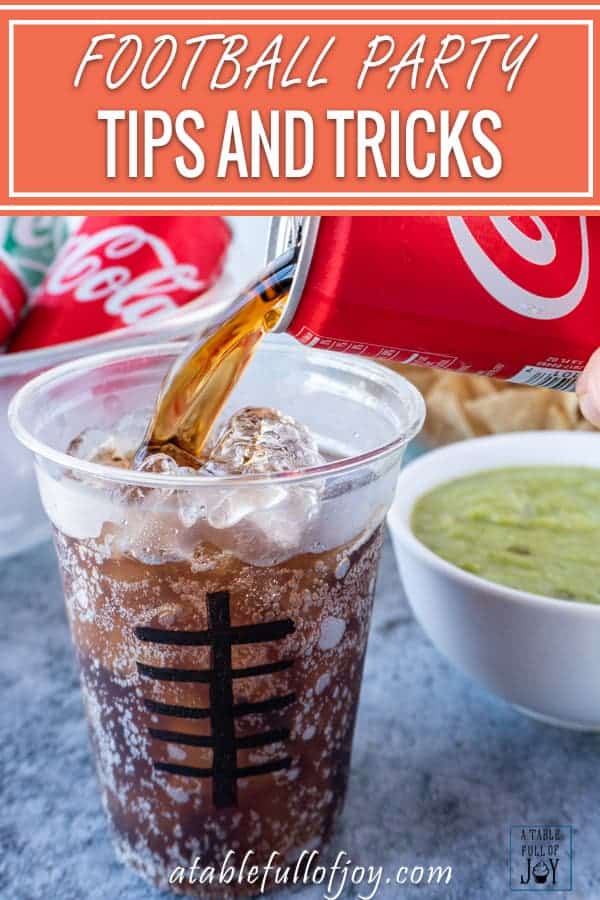 ---
BE SURE TO FOLLOW ME ON FACEBOOK, INSTAGRAM, PINTEREST, TWITTER & SIGN UP FOR MY EMAIL NEWSLETTER!
---