Ever wondered if you can eat coffee beans? Raw, Roasted or Covered in chocolate- find out the do's and don't for eating coffee beans!
This post may contain Amazon affiliate links. Please read my disclosure policy.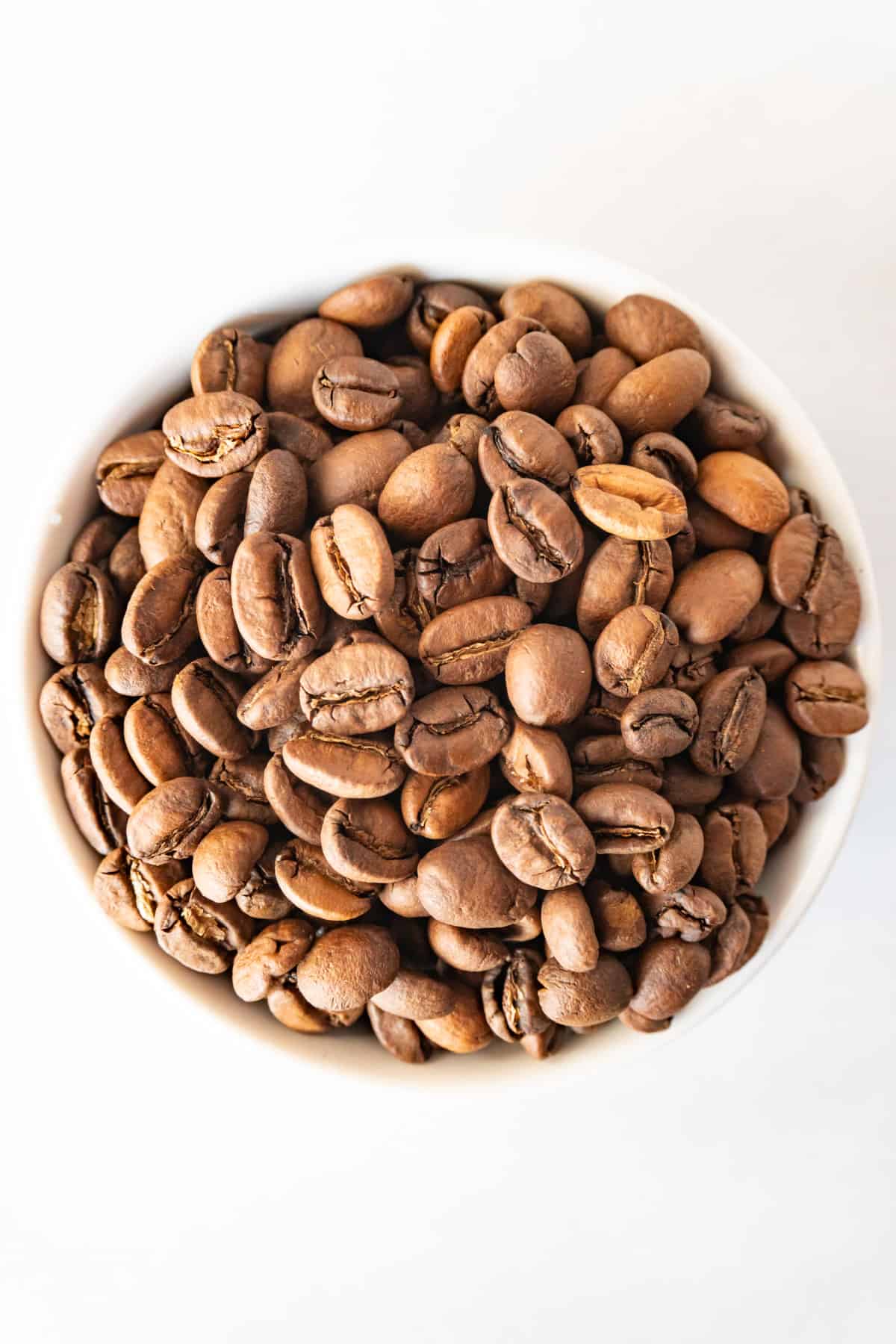 Can you eat coffee beans?
The short answer is yes. However, raw coffee beans are usually really acidic, dense, and hard eat. Most people, if they eat coffee beans eat roasted coffee beans- these are what you typically buy from the store.
What do raw coffee beans look like?
Raw coffee beans are typically white or green.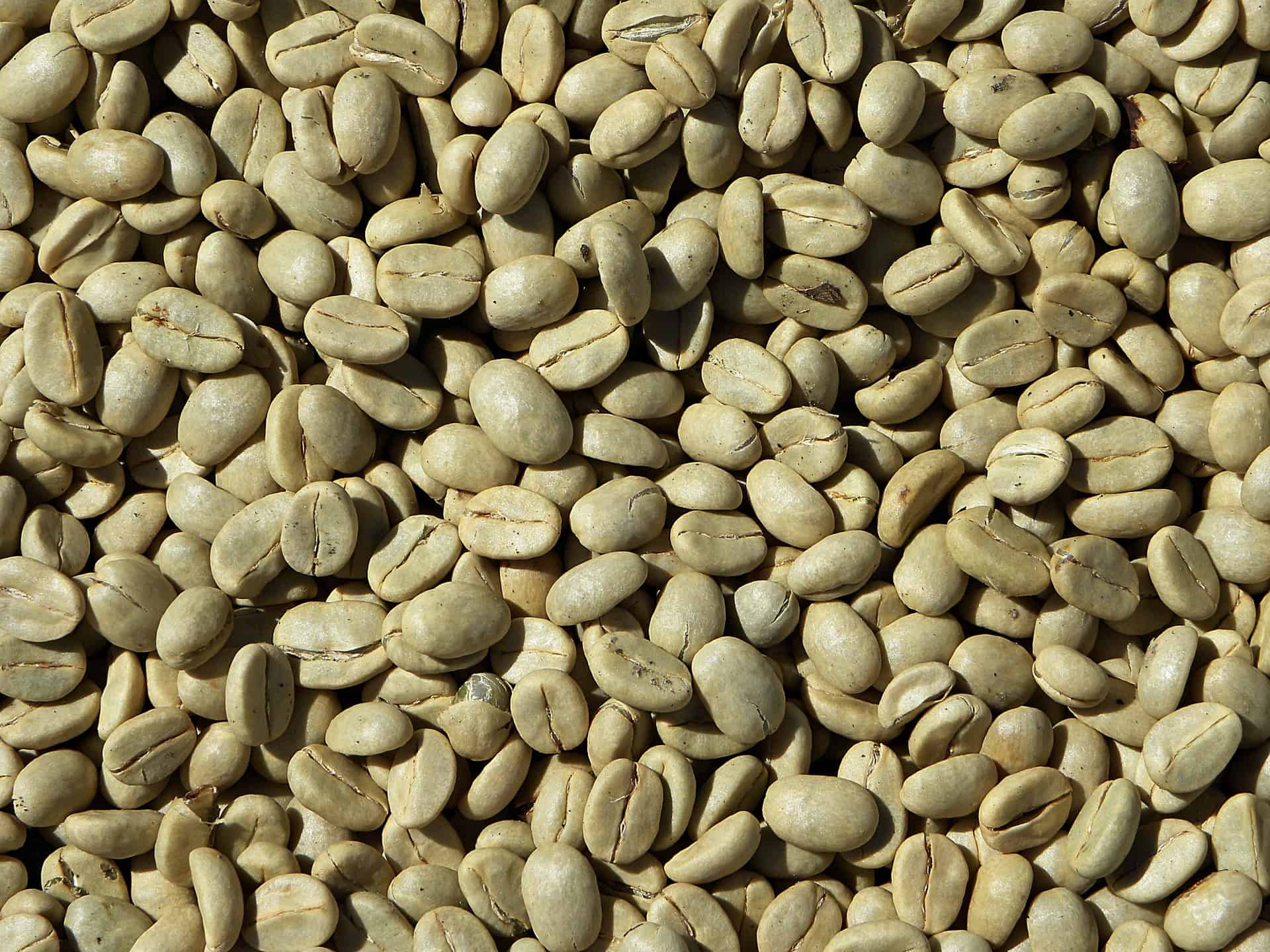 How much caffeine in coffee beans?
According to best of center "40 grams of coffee beans, which is about 28 individual beans, contains around 335 milligrams of caffeine on averages." 1
A typical cup of coffee has only 100 milligrams of caffeine. Yikes- that is a lot of caffeine.

Roasted coffee beans are what you typically find at your local grocery store. You can buy them whole, ground, or grind them in the store yourself.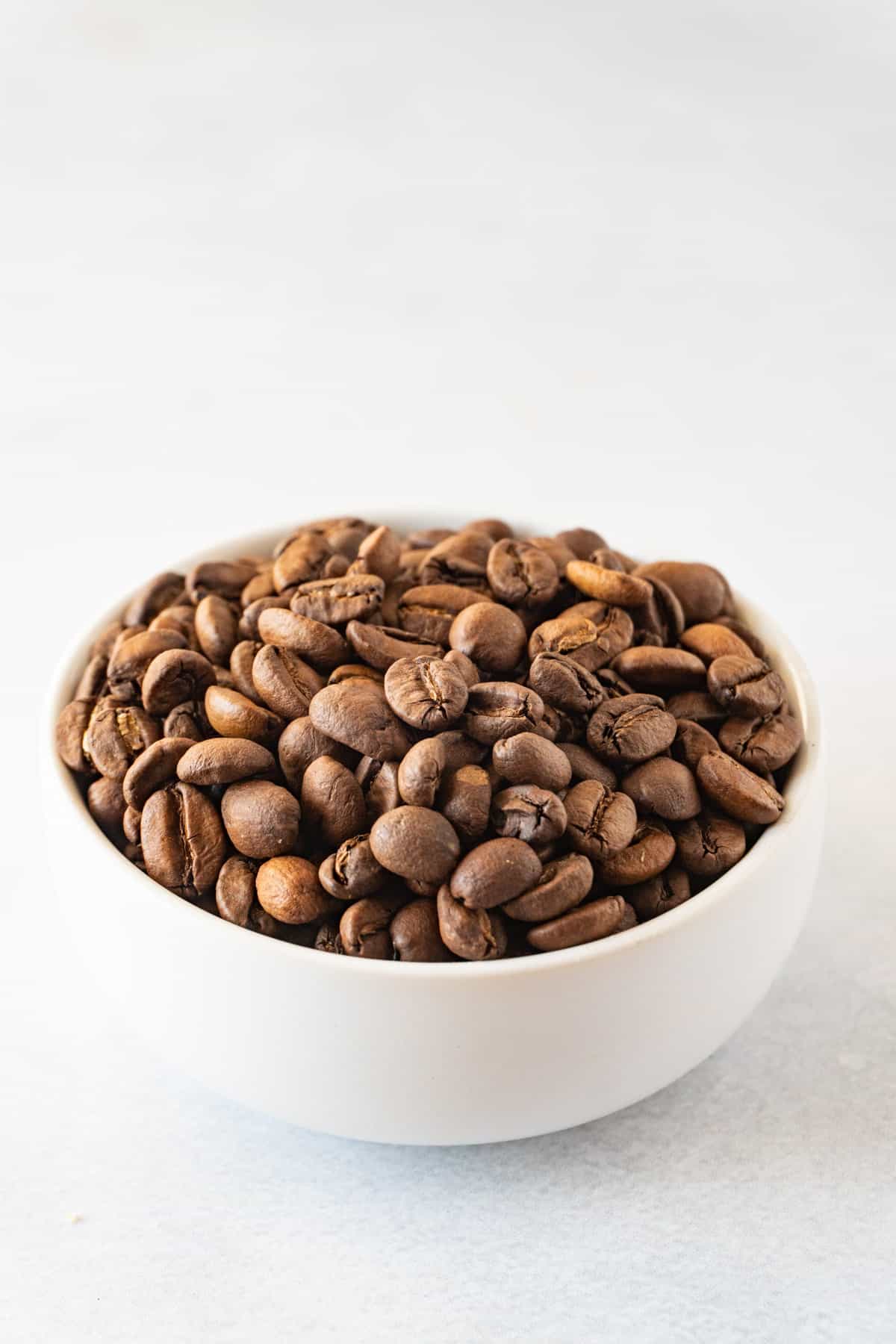 Can you eat an espresso bean?
Espresso beans are coffee beans that have just been roasted longer. They are typically darker in color, and the longer roast times tends to lead to less acidity, more oil released and an overall fuller flavor.
This is why I love using espresso powder in my chocolate cakes, frosting, and brownies- because it adds a certain richness that you can't get anywhere else!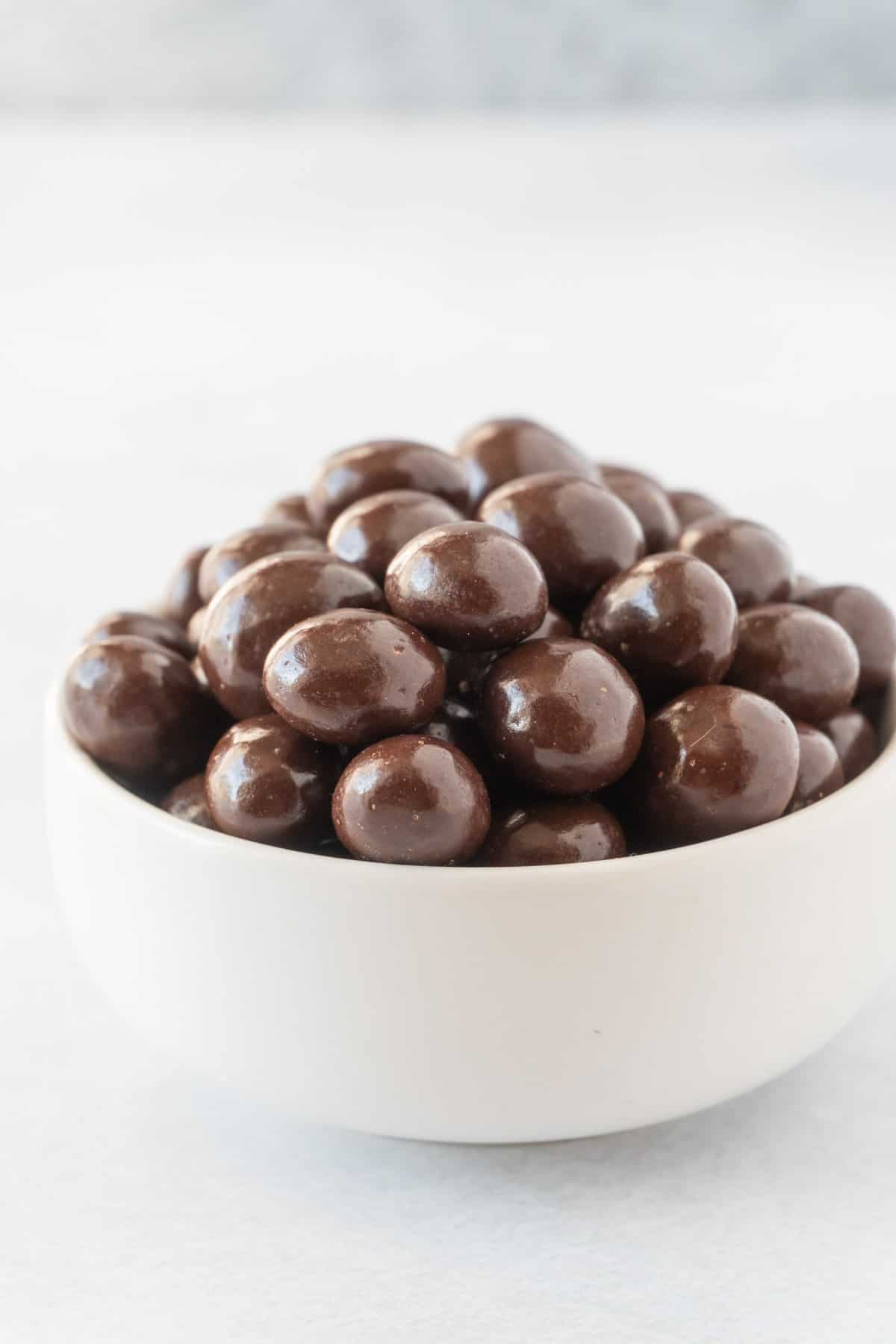 Can you eat dry coffee grounds?
Yep, they still have some caffeine, antioxidants, and fiber. I'd try adding them to some sort of chocolate dessert like this german chocolate cake to see if you like the taste.

If you are like the majority of people and aren't going to eat the grounds you can still use them for compost!
Chocolate Covered Coffee Beans
The best way to eat coffee beans (or espresso beans) is covered in chocolate. You can make these at home or just pick some up at the grocery store.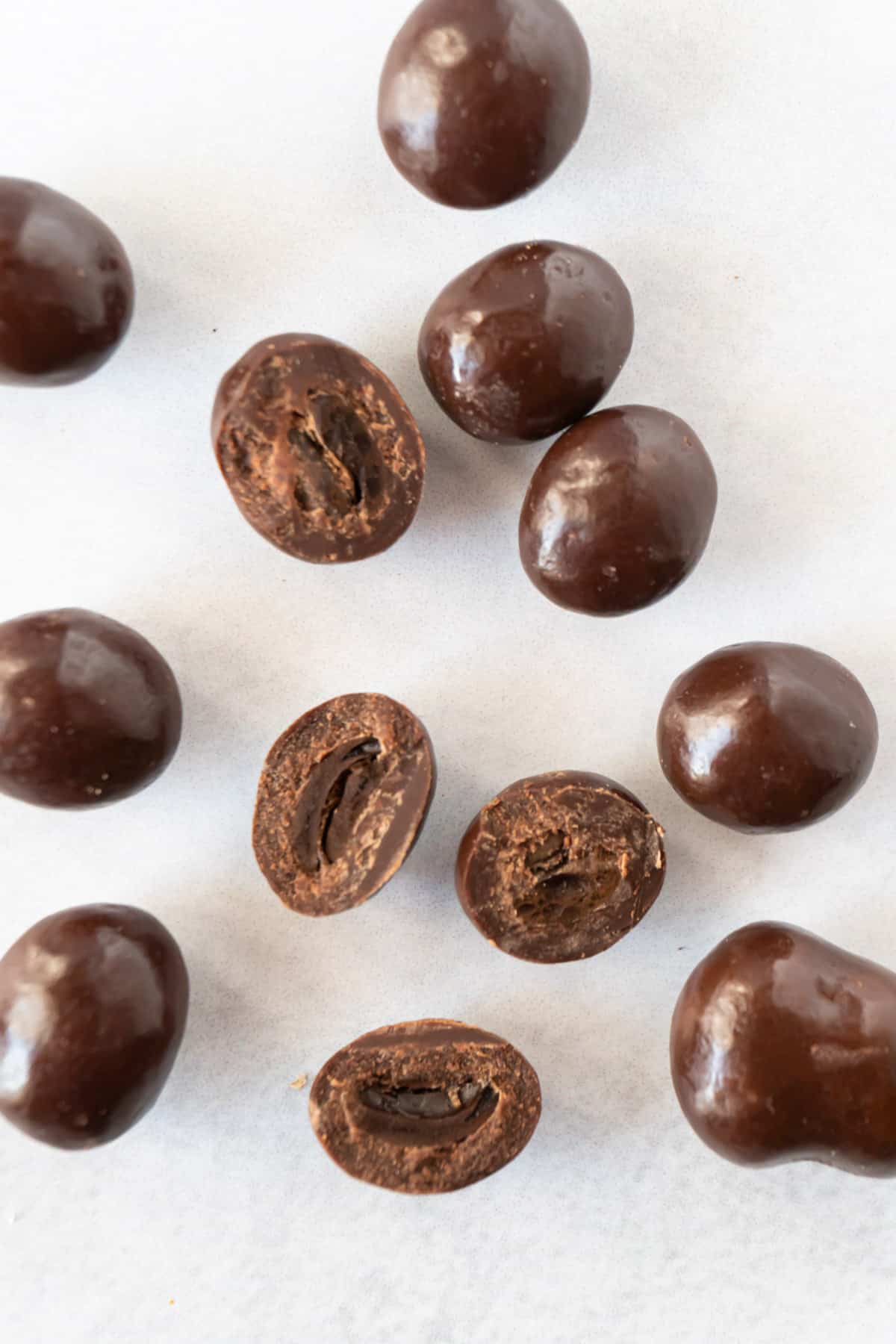 They are a tasty treat but if you are wanting a caffeine boost, nothing beats an actual cup of coffee.
If you are in the market for a pour over coffee maker or coffee grinder, these are what I use and love them!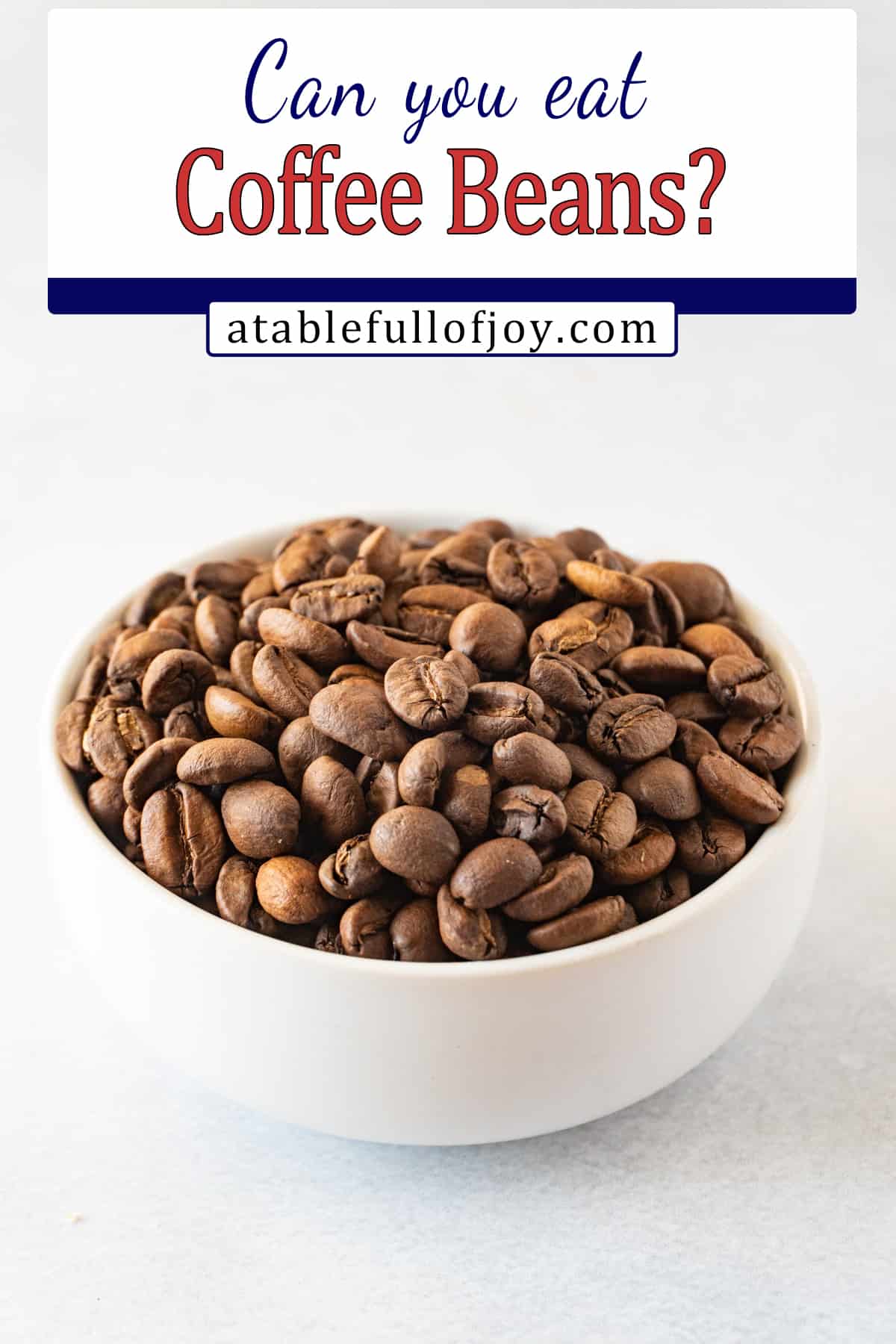 Want more? Subscribe to my newsletter and follow along on Facebook, Pinterest and Instagram for all of the latest updates.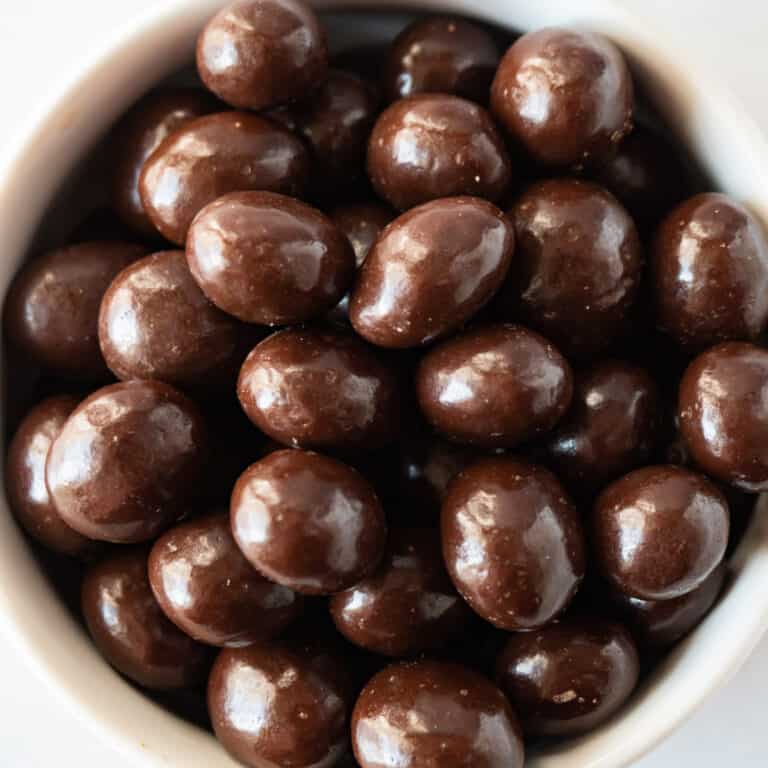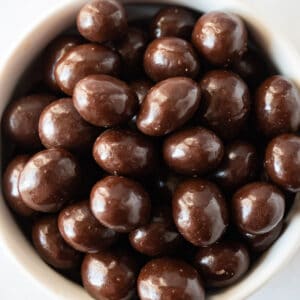 Chocolate Covered Coffee Beans
Easy and simple chocolate covered coffee beans!
Ingredients
1

cup

Roasted Coffee or Espresso Beans

½

cup

Candy Melts*
Instructions
Line a baking sheet with parchment paper

Melt your chocolate candy melts in the microwave on 30% power, for 30 seconds, stir, repeat until fully melted.

Dip your roasted coffee beans in the melted chocolate and spread out on the prepared baking sheet.

Allow chocolate set up and enjoy!
Notes
Tips and tricks:
You can use chocolate chips but the chocolate won't harden and will stay soft/melt easily unless you temper it. If you use candy melts you don't need to temper the chocolate.
Store chocolate covered coffee beans in an airtight container in a cool place. Eat within 2-3 weeks (won't be hard to do!).
Nutrition
Calories:
41
kcal
Carbohydrates:
5
g
Fat:
2
g
Saturated Fat:
2
g
Sodium:
8
mg
Sugar:
5
g
For more on caffeine in coffee check out this helpful article from best of center.
Reader Interactions