This easy chocolate bar recipe is full of the force and is here to celebrate the new Han Solo movie! They are as easy as melting the chocolate, pouring them in the molds, letting the chocolate set up and then eating!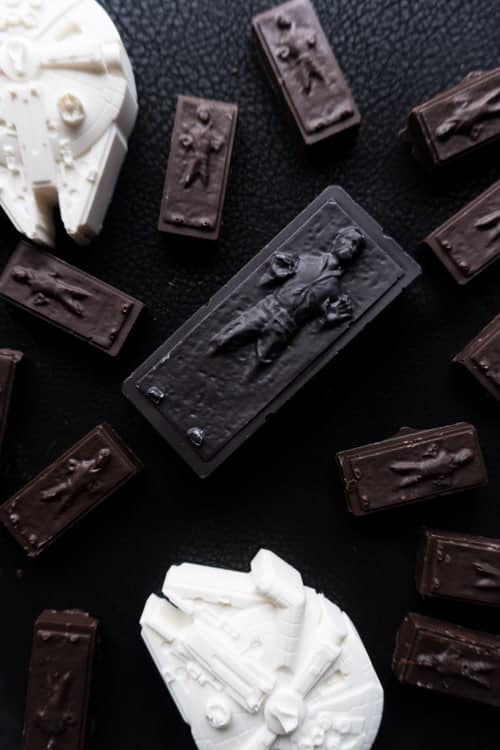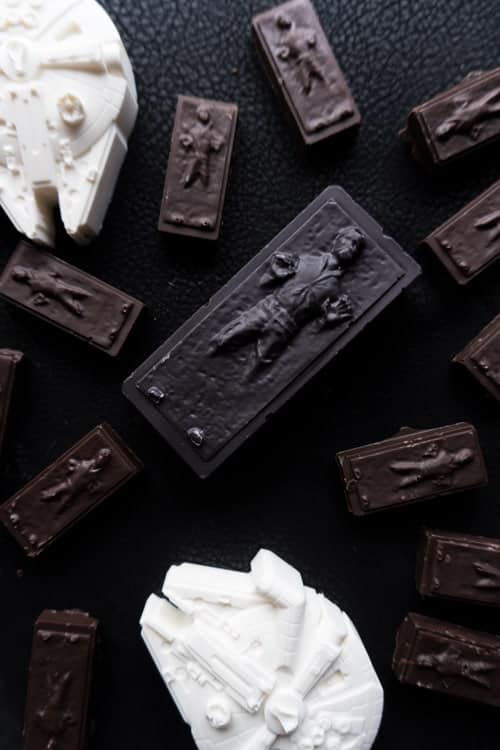 Anyone else looking forward to the Han Solo movie?! I am a huge Star Wars fan and am looking forward to seeing Han Solo's back story. Honestly though, I probably will wait a few days to go see it so I don't have to deal with a super crowded theater. Anyone else with me?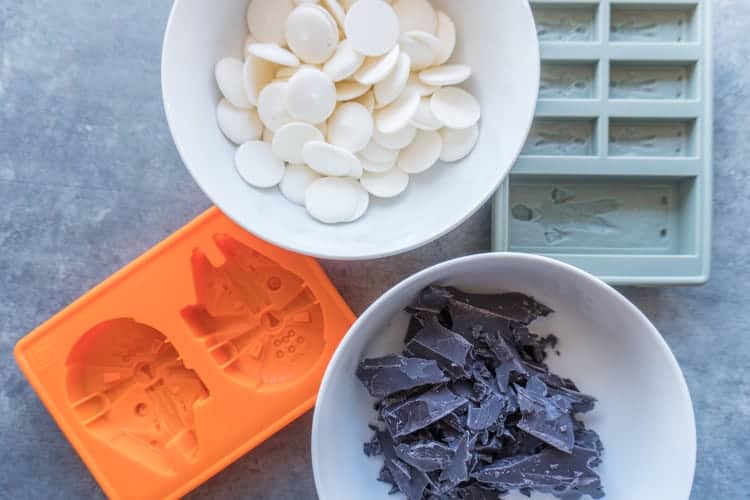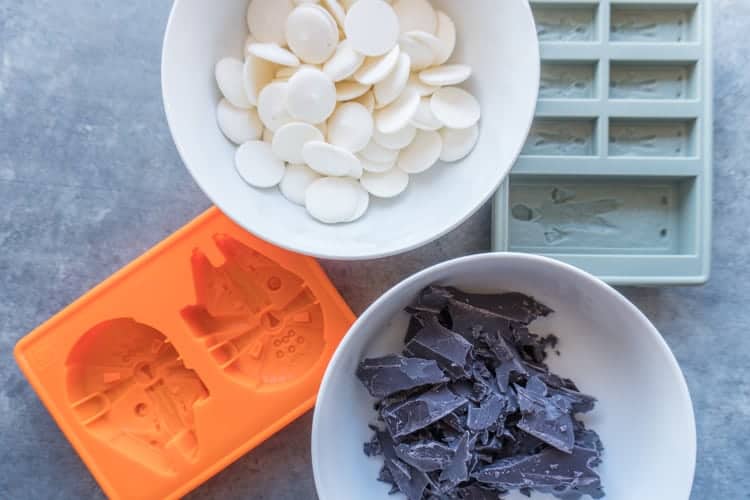 To celebrate this fun (and hopefully good!) movie I thought what could be more perfect than some carbonite chocolate bars!  Throw in Solo's famous Millennium Falcon and you have yourself a party!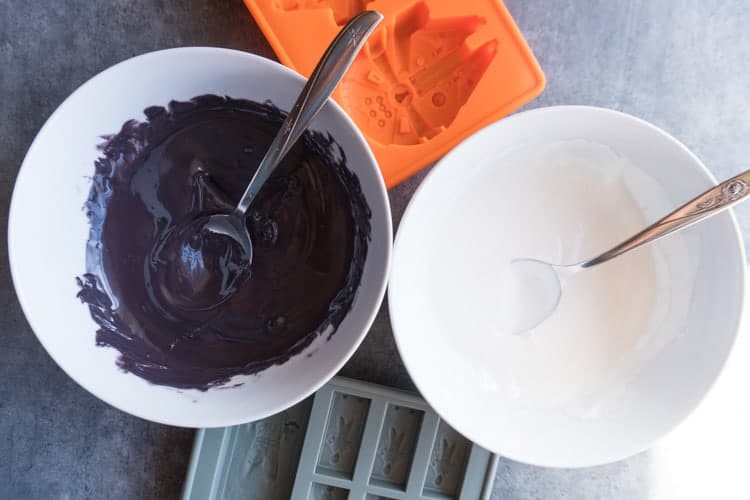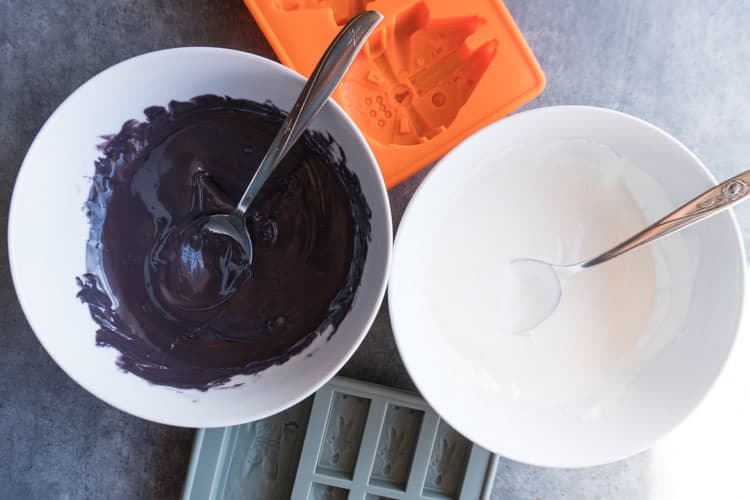 Get the molds here!
There are many recipes out there for actually making homemade chocolate bars from scratch, but this isn't one. I took the easy route and just melted down some candy melts and then poured them into the molds.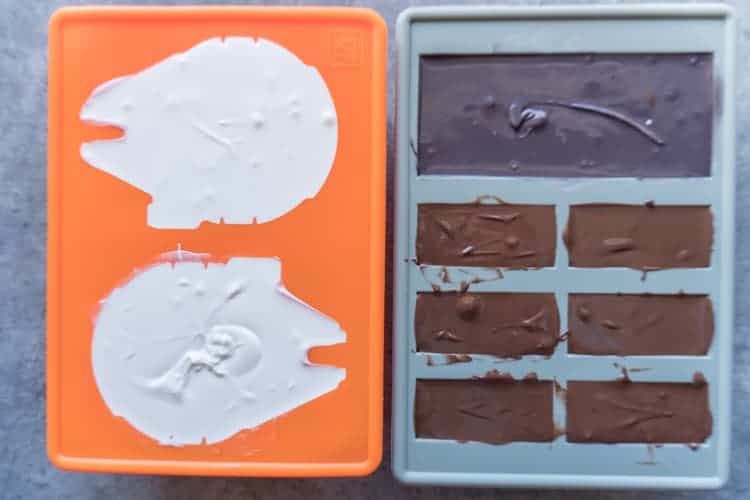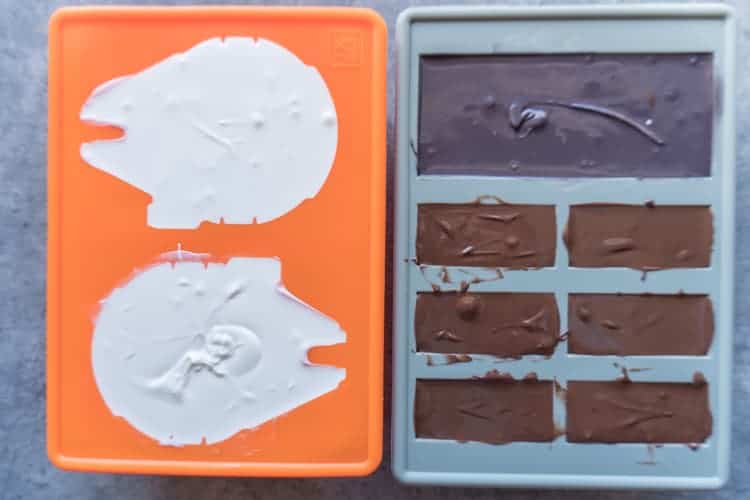 I used chocolate candy melts for the little carbonite chocolate bars, white chocolate candy melts for the Millennium Falcon, and for the large carbonite chocolate bar, I used "black" candy melts. The black candy melts I  ordered from amazon happened to be more of a deep purple- hence the quotes around black. In addition to not being the right color, when they arrived via the mail man, they were already melted… because it's already mid 90's where I live. So that's why the black chocolate looks a little weird in the process shot.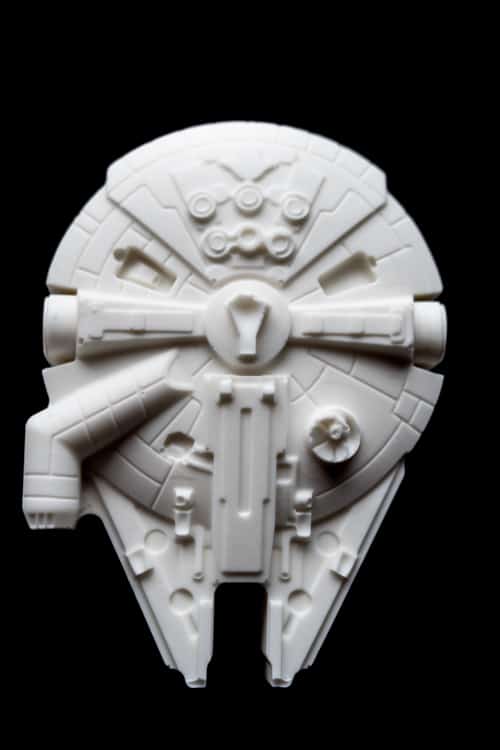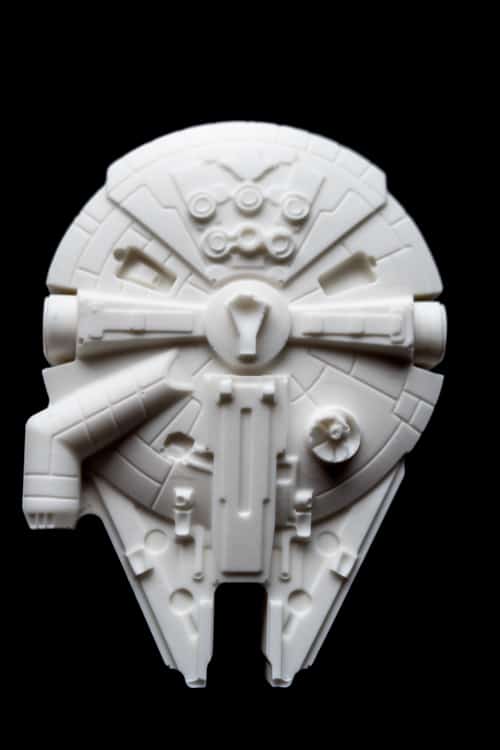 Regardless, it was a fun treat to make to celebrate the new movie! Hope you enjoy them as much as I do! Let me know what you think of the new movie in a comment below!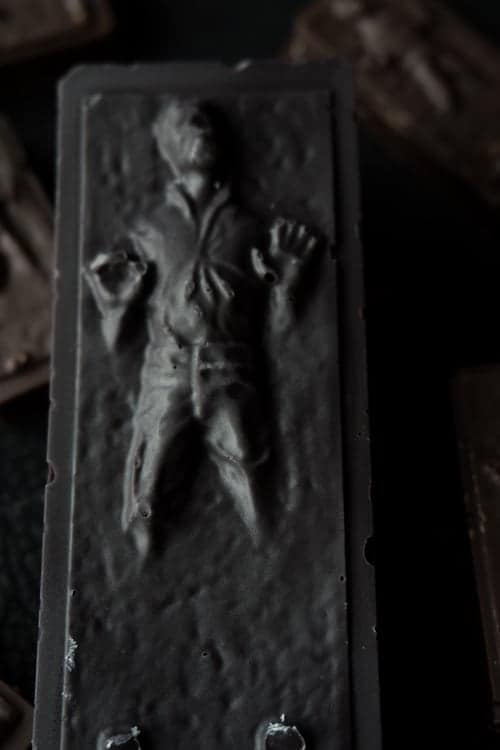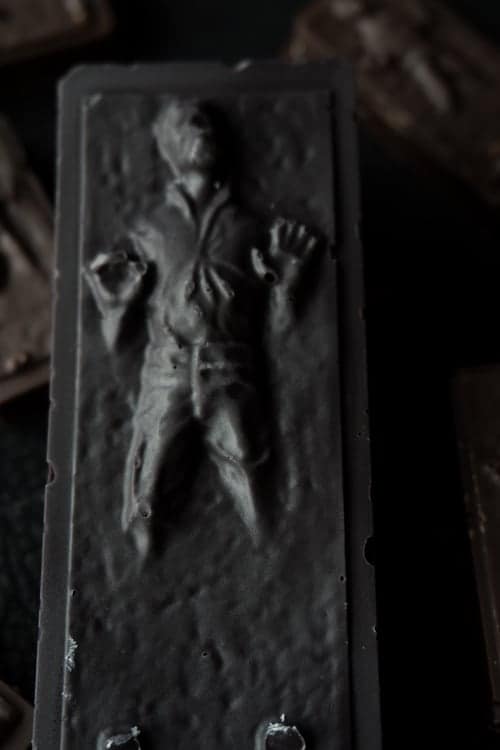 If you thought this recipe was fun, check out my wookie chocolate chip cookies and my Disney inspired Mint Julep!
---
BE SURE TO FOLLOW ME ON FACEBOOK, INSTAGRAM, PINTEREST & TWITTER!
---
Want more? Subscribe to my newsletter and follow along on Facebook, Pinterest and Instagram for all of the latest updates.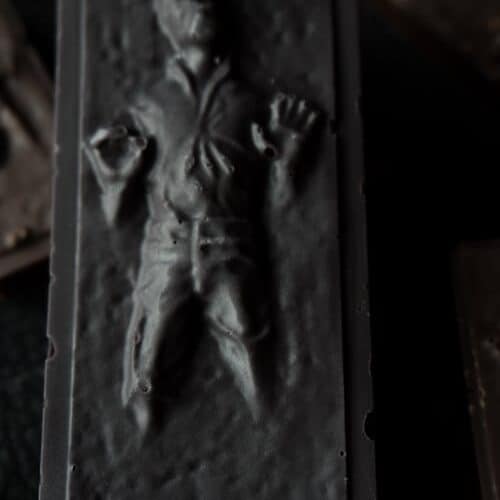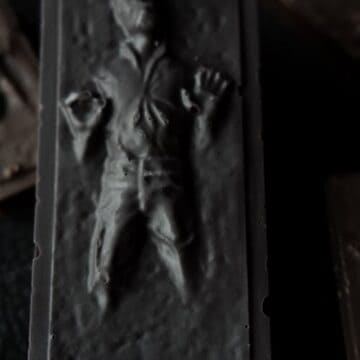 Carbonite Chocolate aka Easy Chocolate Bar Recipe
This super easy chocolate bar recipe is not only a tasty treat but are super fun! They are star wars themed and ready for any Star Wars themed party!
Ingredients
12

oz

melting chocolate

Wilton brand works great!

12

oz

white melting chocolate

optional for Millennium Falcon

Han Solo Carbonite Candy Molds

see link for purchasing below
Instructions
Melt chocolate in microwave safe bowl. Microwave in 20 second intervals for a minute or longer, stirring the chocolate every 20 second, until completely melted.

Pour melted chocolate in molds and then refrigerate until completely cooled/hardened, ~10-20 minutes

Enjoy!


Disclaimer: We are a participant in the Amazon Services LLC Associates Program, an affiliate advertising program designed to provide a means for us to earn fees by linking to Amazon.com and affiliated sites.
I am not affiliated with George Lucas, Disney, or the Star Wars Label in any way.
More Star Wars
Reader Interactions