Is there anything more wonderful than a breakfast casserole, full of flavors and good for you ingredients? I love to make this casserole over the weekend and then eat it as a quick and easy breakfast the rest of the week. It tastes delicious and I know it's good for me! Win!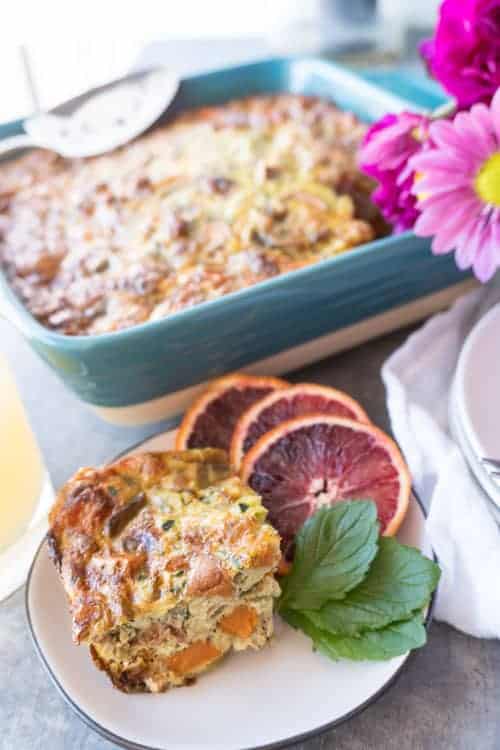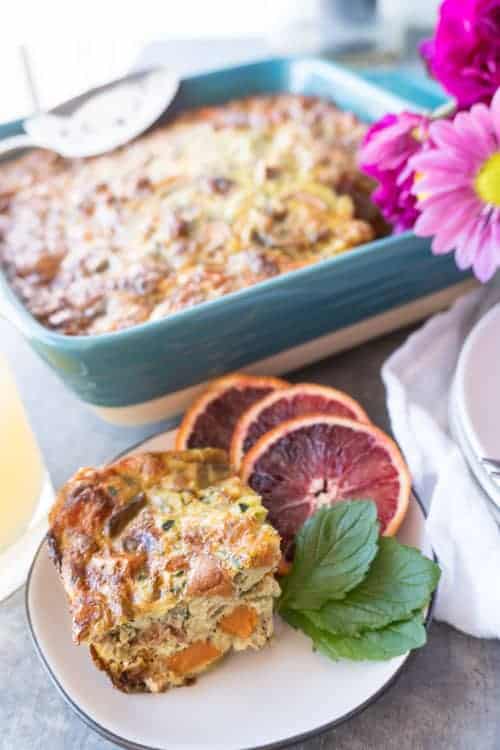 I love everything about this easy breakfast casserole recipe. I guess the most *complicated* part is precooking the sweet potato and the sausage. But that's not really complicated at all…. so um yeah. I love mixing it up with my sweet potatoes. When I can find them I'll use the purple ones or the white ones. I just love the variety of flavor in them!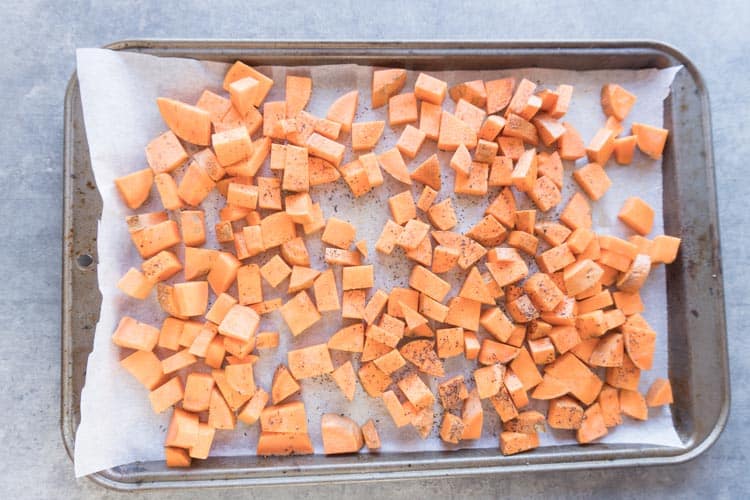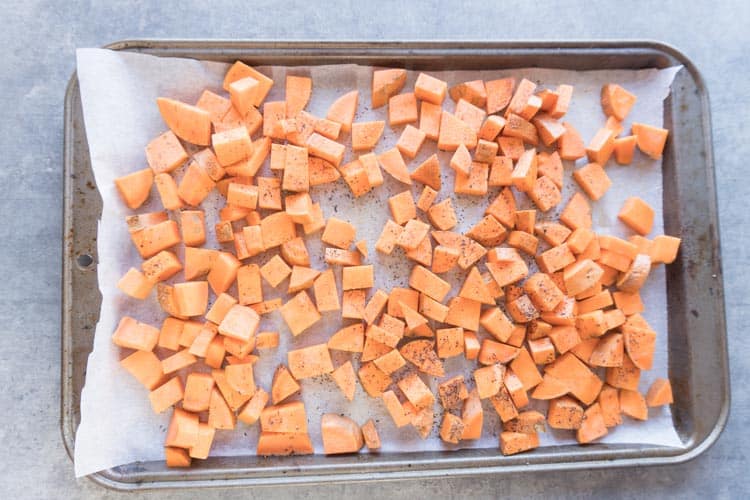 Adding zucchini makes this extra healthy (at least for me!).  I also purposefully wanted this to be dairy free and gluten free since I know so many of my friends can't have one or both of those. So now I have and awesome and delicious paleo breakfast casserole that they can eat without worry!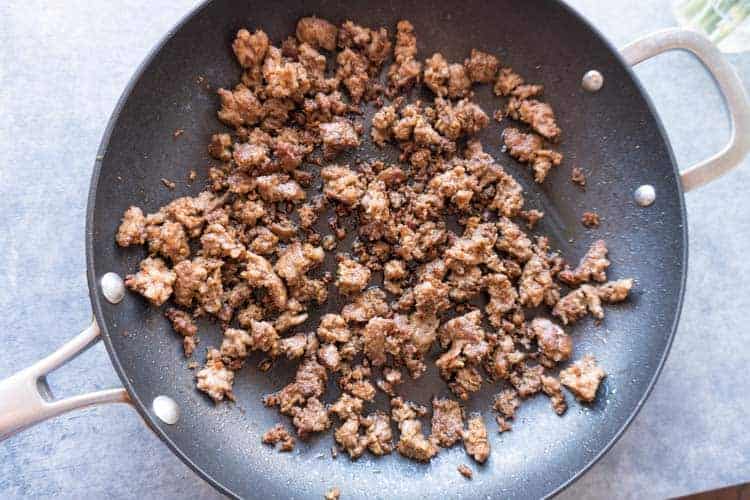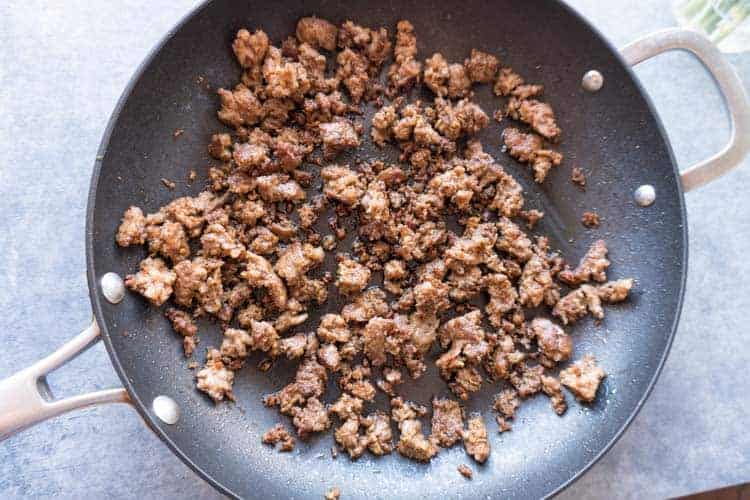 This easy breakfast casserole with sausage can be adjusted to whatever you have in the fridge. Sometimes I don't have zucchini, so I leave it out. Other times I have spinach so I add it! You get my point.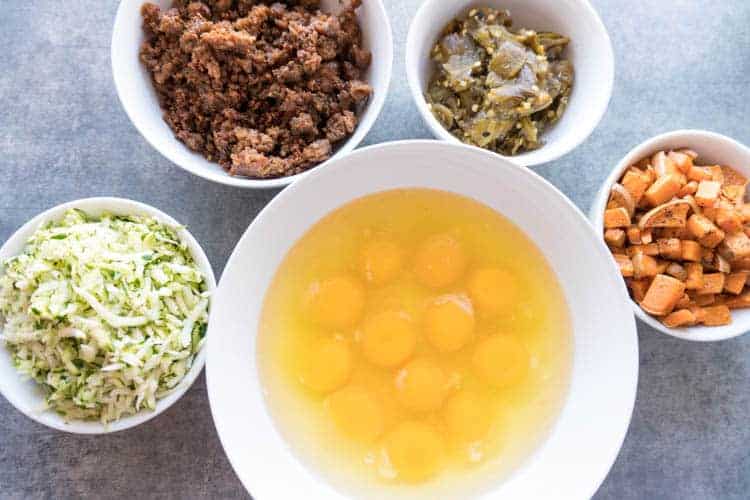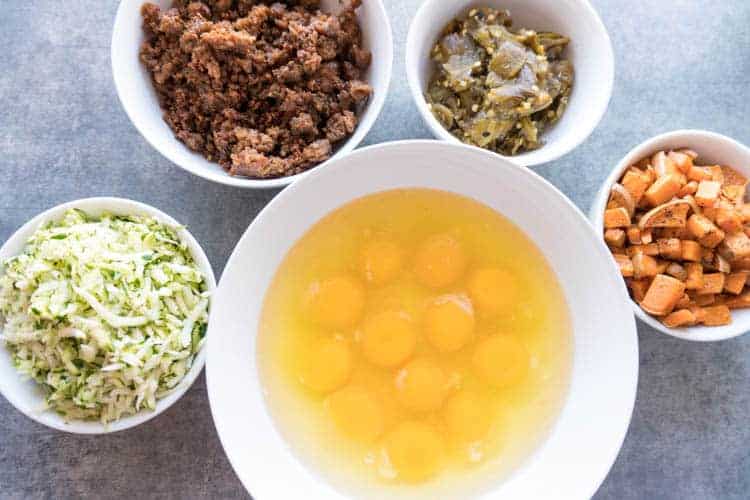 Go ahead, give this yummy breakfast casserole a try and let me know how you liked it in the comments below!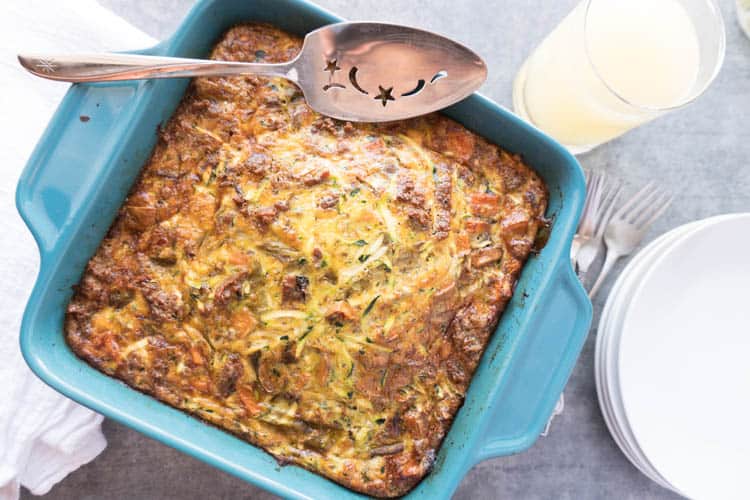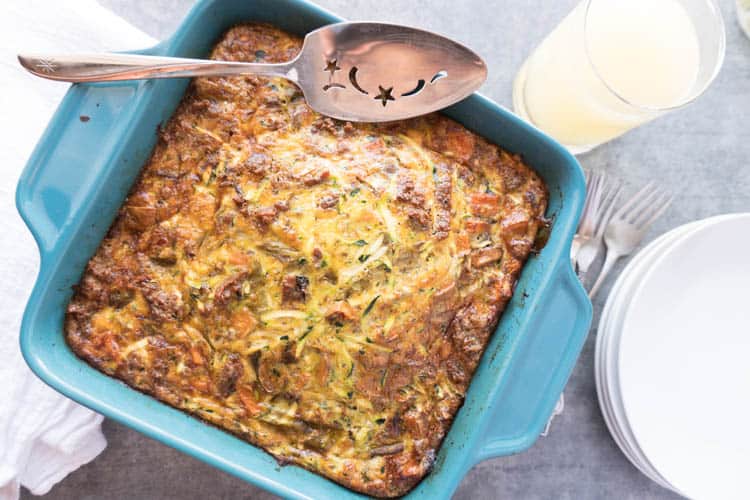 Oh and if you like this recipe then you should totally check out my absolute favorite breakfast! These breakfast burritos are sooooo good! You'll wonder where they've been all your life!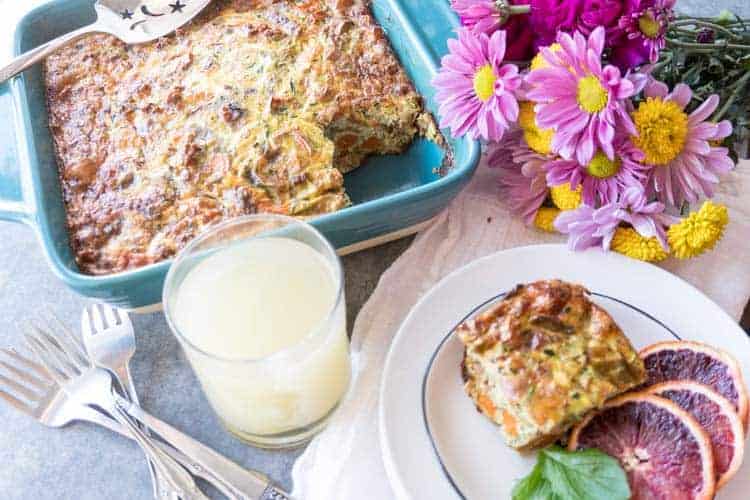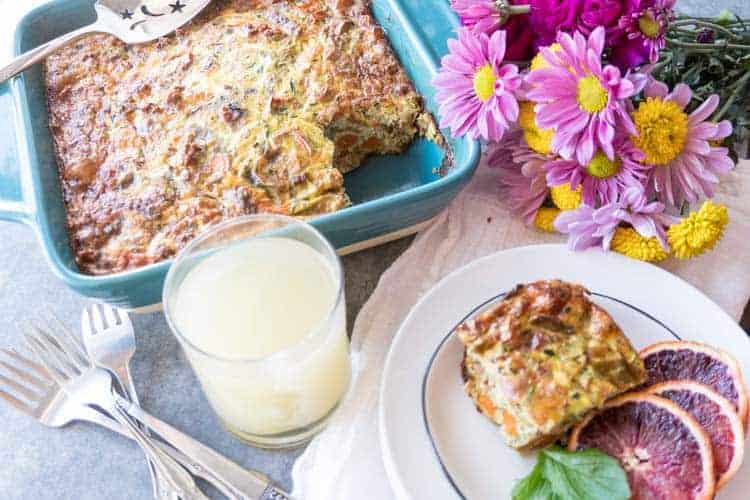 Want more? Subscribe to my newsletter and follow along on Facebook, Pinterest and Instagram for all of the latest updates.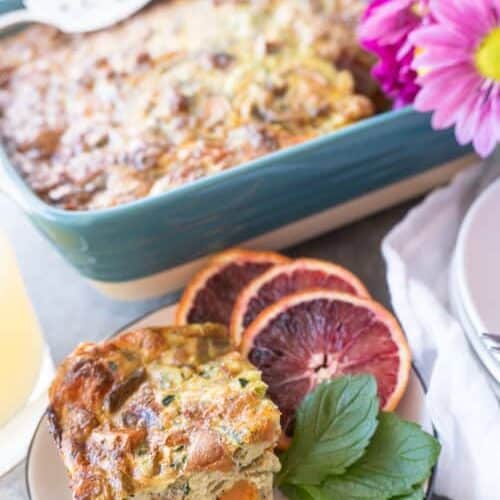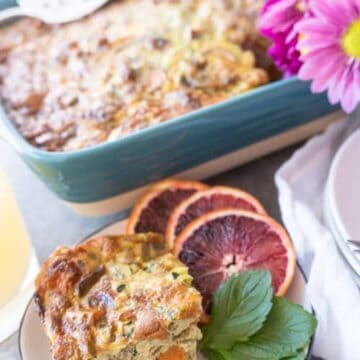 Breakfast Casserole
This easy breakfast casserole is fully of tasty ingredients and is dairy and gluten free! It's delicious and packed full of flavor.
Ingredients
1

sweet potato cubed

1

tbs

oil*

12

eggs

1

lb

sausage

2

garlic cloves

minced

1

cup

green chile*

2

cups

shredded zucchini

1

teaspoon

garlic powder

½

teaspoon

salt

½

teaspoon

pepper
Instructions
Preheat oven to 400°F and line baking sheet with parchment paper.

Cut sweet potato into ½ inch or smaller cubes. Toss in oil and sprinkle with salt and pepper.

Place sweet potato on lined baking sheet and bake for 20-25 minutes, or until soft when poked with a fork.

While potatoes are cooking, cook sausage in skillet over medium high heat.

When sausage is done remove from pan, leaving fat and sauté garlic until golden brown.

Shred zucchini.

Whisk 12 eggs in a large bowl. Add in cooked sweet potato, cooked sausage, garlic, zucchini and green chile. Mix well.

Pour into and 8x8 casserole dish and bake for 40-50 minutes or until center is set and cooked through.

Enjoy!
Notes
*I use green chile I have in the freezer that's been roasted, peeled and chopped. Grocery stores are starting to carry green chile in their freezer sections, but you can always use canned or just omit the green chile all together. *I like to use avocado oil since it has a high smoke point, but you can use any oil that you have.


Reader Interactions