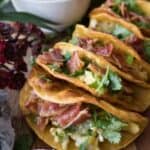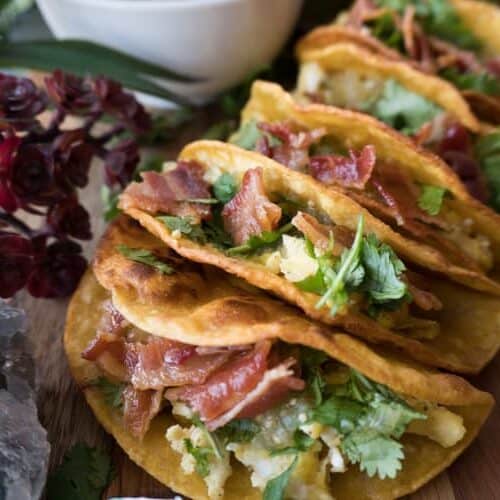 Print
Scrambled Devilsaur Egg Breakfast Tacos
These breakfast tacos are so easy and delicious! Filled with egg and bacon and topped with a delicious easy salsa you can't go wrong!
Bake bacon in oven or fry on stove- for instructions on how to bake in oven go here (which I recommend!). When done baking and cool enough to handle chop into pieces.

Make salsa verde-

recipe here!

Fry tortillas in a little oil in a sauce pan over medium heat.

Whisk together eggs, salt, pepper and garlic powder. Cook over medium heat constantly stirring until done.

Chop up cilantro.

Fill taco shells with egg, add crumbled bacon, salsa verde, and cilantro.

Enjoy!