Print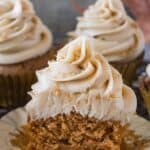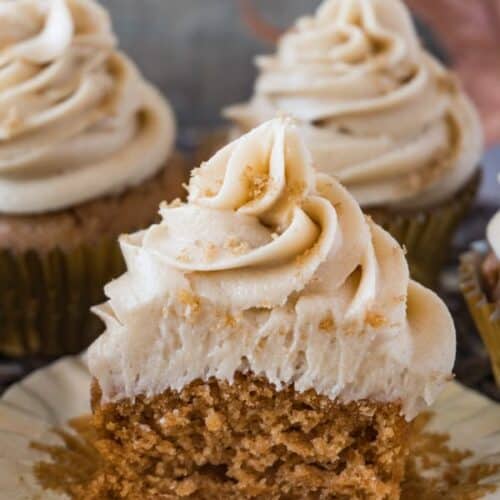 Sweet Potato Cupcakes
These sweet potato cupcakes are easy to make, gluten free, and delicious!
1 1/2

cup

blanched almond flour

½

cup

tapioca flour/starch

½

cup

white sugar or coconut sugar

½

tsp

baking soda

½

tsp

baking powder

½

tsp

salt

1

tsp

cinnamon

2

eggs at room temperature

½

cup

melted butter or coconut oil

1

tsp

vanilla

2/3

cup

sweet potato puree*
For topping
Brown Sugar Buttercream Frosting

link to recipe in instructions
If you are making your own sweet potato puree see notes.

Preheat oven to 350°F

Combine well in a large mixing bowl: almond flour, tapioca flour, coconut sugar, baking soda, baking powder, cinnamon, and salt.

In a medium mixing bowl combine eggs, coconut oil, vanilla and sweet potato puree.

Add the wet ingredients to the dry and mix until just combined.

Use ice cream scoop to scoop even amounts of batter into lined cupcake pan.

Bake for 14-16 minutes, until a toothpick inserted into the cupcakes comes out clean.

Enjoy!
*To make sweet potato puree preheat oven to 425°F. Wash and dry a medium sized sweet potato. Using a fork poke holes in it then wrap in foil. Bake in oven for 45-60 minutes or until fully cooked and squishy. Let the sweet potato cool and then peel it. Put it in a food processor and blend until smooth. Alternatively you could use canned sweet potato or canned pumpkin for this recipe.