So I thought I'd start a weekly tradition of checking in with you all and letting you know what's been going on with me! Share what books I'm reading, games I'm playing, and my workouts! I call it my End of Week Clean Up Phase. A lot of multi-phase turn based games have a "clean up phase" at the end of each turn to tally points, complete moves and other things like that. Kind of like this post, it sums up my week!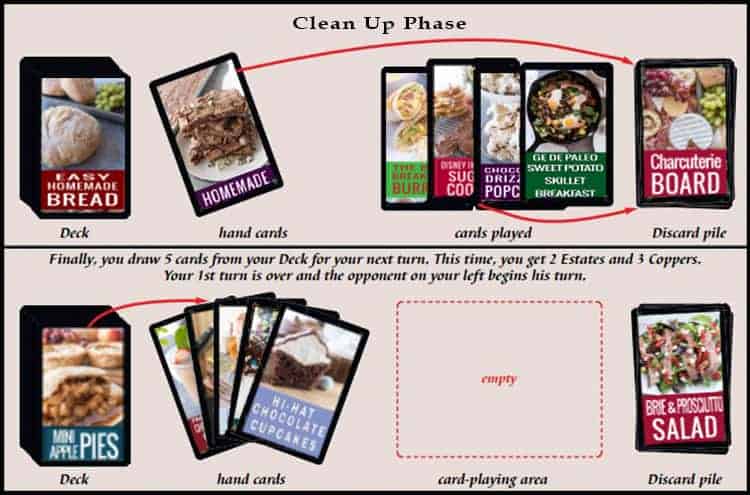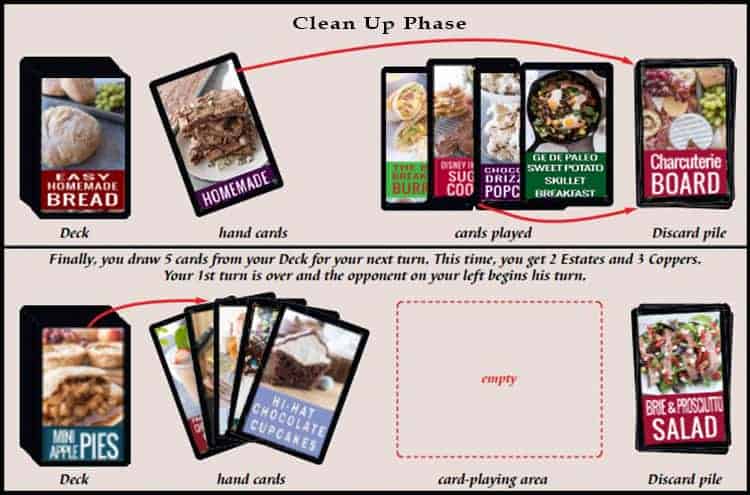 This last week has been a ton of fun and lots of work!
I am currently taking a production class at my local junior college, just for fun, and this week we filmed our final project. I had to be the main actor because we couldn't find anyone else to do it. Not my first choice of how to participate for the group, I'd rather be behind the camera, but overall it was fun and now it's pretty much done!
The film is about a wife who gets transported via portal to a parallel universe where she is married to her old boyfriend and has kids (where she previously had none). In the end she happily gets to go back to her old life, cherishing what she had taken for granted. It was a nice and simple story that was fun to film.
This week I decided to finally start the habits I want to form. I began each day (more or less) with exercise and then quiet time reading the bible and writing in my prayer journal.
Next week, in addition to exercising and quiet time, I'll be getting up early/going to bed early and focusing on my nutrition and eating habits. Time to get those things under control!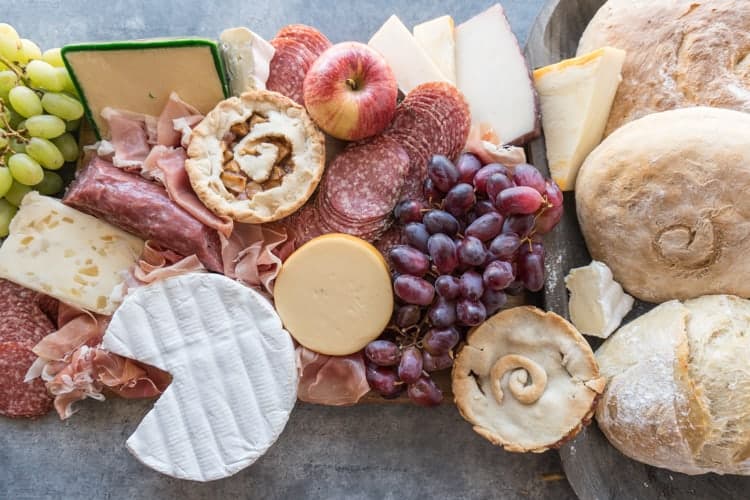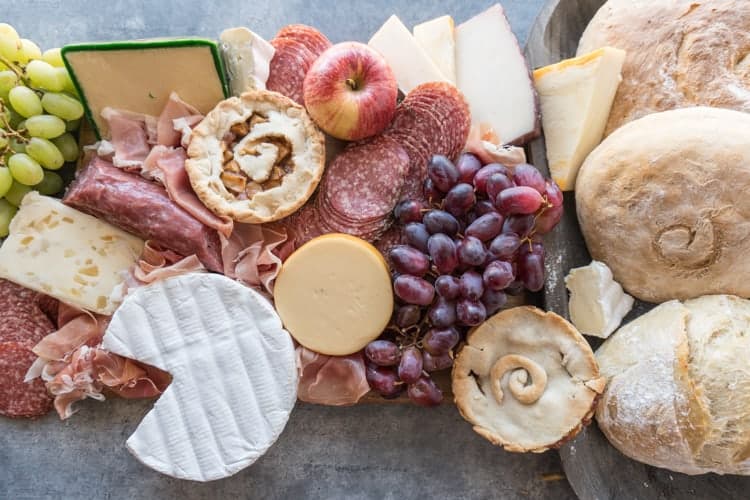 Currently, I am rereading the third Harry Potter book, Harry Potter and the Prisoner of Azkaban. I'll probably finish it tonight and move on to either the fourth book, or maybe a book from another series. I jump around with what I read if I am rereading a book.
I finished the sixth season of Downton Abbey. If you haven't watched Downton Abbey just beware that once you start you won't be able to stop. It has been one of my favorite shows! BBC does a really good job with what they produce (of what I've seen). Other great BBC shows to watch are Call the Midwives and Mr. Strange and Johnathan Norell. Those are on Netflix. Anyways, Downton Abbey is very low on the graphic content scale which is really nice and has one of the best series finales I've ever seen.
This week I shared my awesome meat and cheese board on the blog!  Which meant lots of snacking on all the different meats and, well you guessed it, cheeses… throughout the week. It also had my mini apple pies and bread on it too! So fun!
As you can see, my dog Hank loves to be right in the action when I am photographing a recipe. He loves staring out the window through the cart and barking at anything that moves.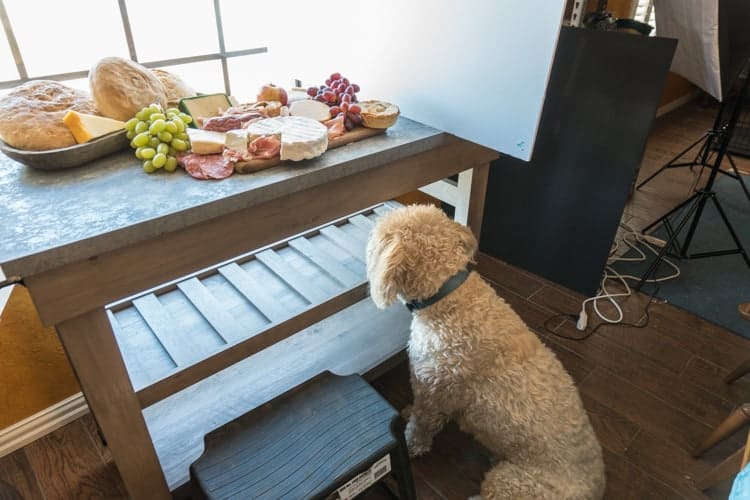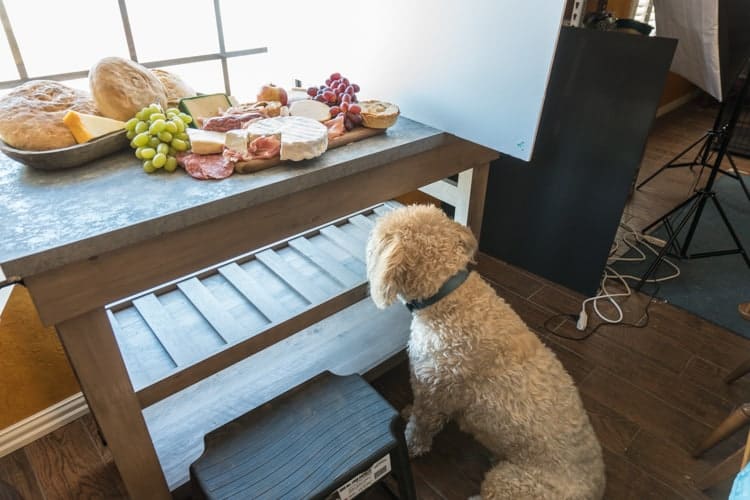 I also made a bajillion (<— exact amount) cupcakes this week and ate way more than I even want to think about. I made lemon cupcakes, grapefruit cupcakes, and my favorite, strawberry cupcakes with chocolate frosting! So many, and they all tasted really good…because I ate a lot of them….so I know. The recipes will be coming soon to the blog but the grapefruit ones are already posted!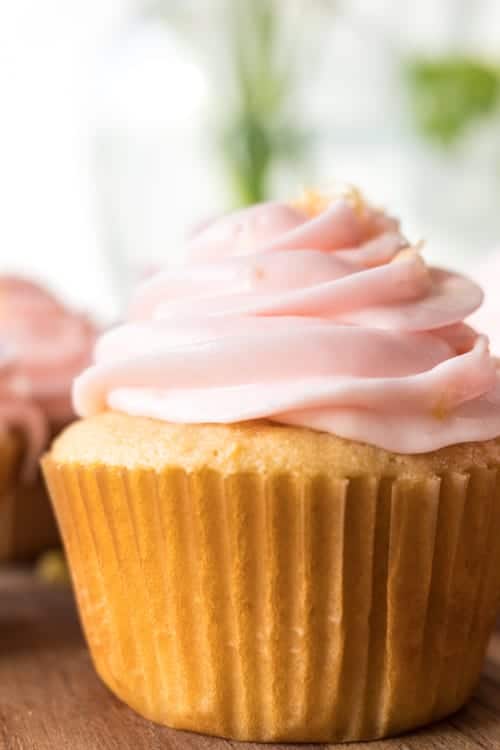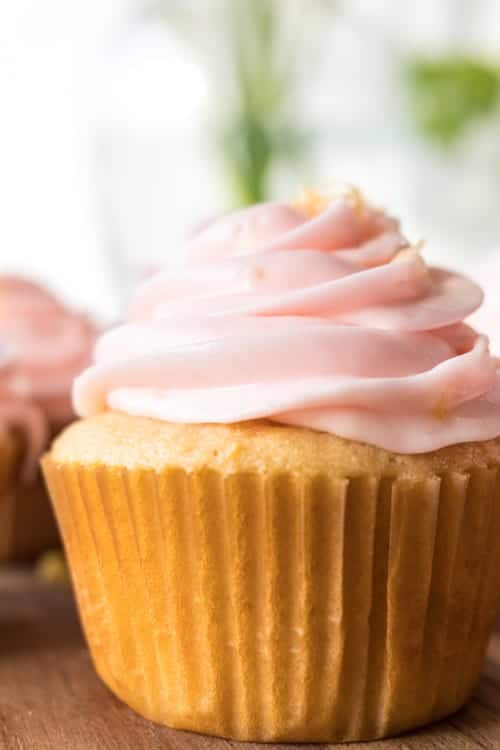 Next week I am also going to start organizing my time better in regards to working on the blog. I work on it all the time (recipe development, recipe making, photography, making videos, editing, writing blog posts, and marketing) but I don't feel very efficient. Anyways, I'll try to figure that out!
I've also been playing a lot of Hearthstone this week because its super fun and they just released the new solo adventure for the Witchwood expansion! So fun! Check out my Witchwood Apple Pies for a fun Hearthstone inspired recipe and an explanation of what Hearthstone is!
Weekly Workouts (because you heard I ate a ton of cupcakes!)
Here are my workouts from the week! And just as a disclaimer- I work out from home and make up my own workouts. I have done CrossFit for several years prior to this, so any moves like tire flips or kettlebells swings I do with correct form I've learned from professional trainers. It's muscle memory now but it took a while to learn in the beginning. If you try any of these please look up how to videos or ask your body builder friend to show you how to do them properly! I don't want anyone to ever get hurt!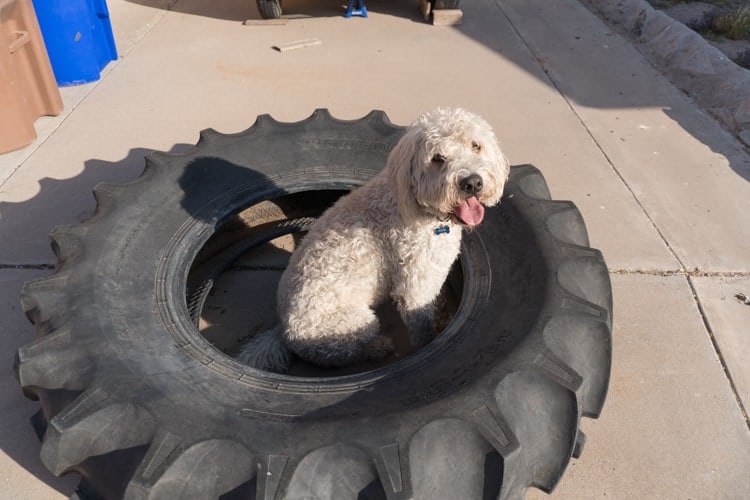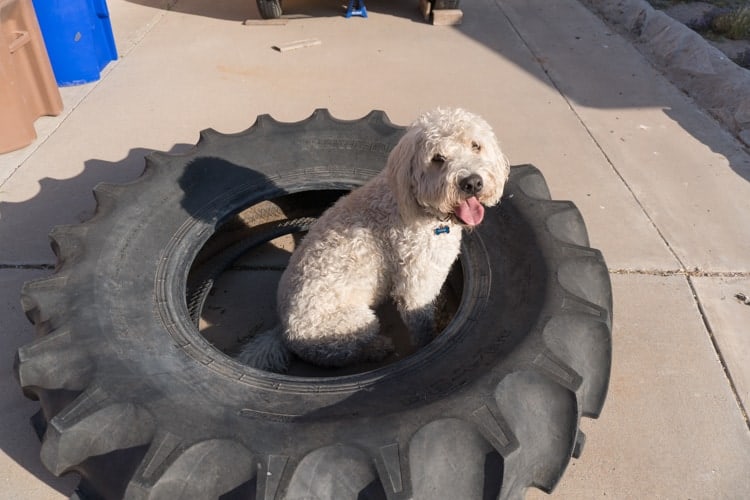 Monday
Kettlebell Complex– originally from Active Vegetarian– she has great photos/break downs of each move
I used my 40lb kettle for everything except the goblet thrusters. For that I used a 25lb weight.
6 Rounds with a 90 second rest in-between each round starting at 10 reps and decreasing by 1 rep each round
First Round would look like:
10 kettlebell swings
10 single hand cleans (5 each side)
10 sumo dead lift high pulls
10 goblet Thrusters
10 Tactical Side Lunges
Burpees Complex
Originally saw this as a video on a friends Facebook page but it was in Spanish so I translated it as best as I could.
10 min AMRAP (As Many Rounds As Possible)
5 Burpees (no push up)
4 Burpees with push up
4 Burpees with a side jump and squat in between each burpee
4 Burpees with a forward jump and jog back in between each burpee
4 10 high knees plus a burpee
Tuesday
Crossfit "Cindy" 20 min AMRAP
5 pull ups (I did jumping pull ups)
10 pushups
15 squats
Additionally I did 100 Glute Bridges and 100 fire hydrant leg raises (50 each leg)
Wednesday
Maggie Binkley's 15 minute Cardio Workout and 30 minutes of Salsa Dancing Workout via Amazon Prime
Thursday
4 Rounds
25 squats
25 sit ups
25 push press (20lbs on the bar)
4 Rounds
2 Tire Flips
5 push ups
20 walking lunges
Friday
8 rounds
2 pull ups (assisted with band)
2 chin ups (assisted with band)
10 push ups
10 glute bridges
10 fire hydrant leg raises each leg
And there you have it! I like to mix up my workouts so I don't get bored. I also am trying to learn to love running, but it hasn't happened yet…but I will keep trying- probably next week!
So how was your week? Do anything fun? What do you do to workout?
I hope you enjoyed this first Clean Up Phase and come back next week for another round!
Disclaimer: We are a participant in the Amazon Services LLC Associates Program, an affiliate advertising program designed to provide a means for us to earn fees by linking to Amazon.com and affiliated sites.