Anyone else love a fun Cinco De Mayo Food Feast? Enjoy these tasty Cinco De Mayo foods with your family, friends, or coworkers!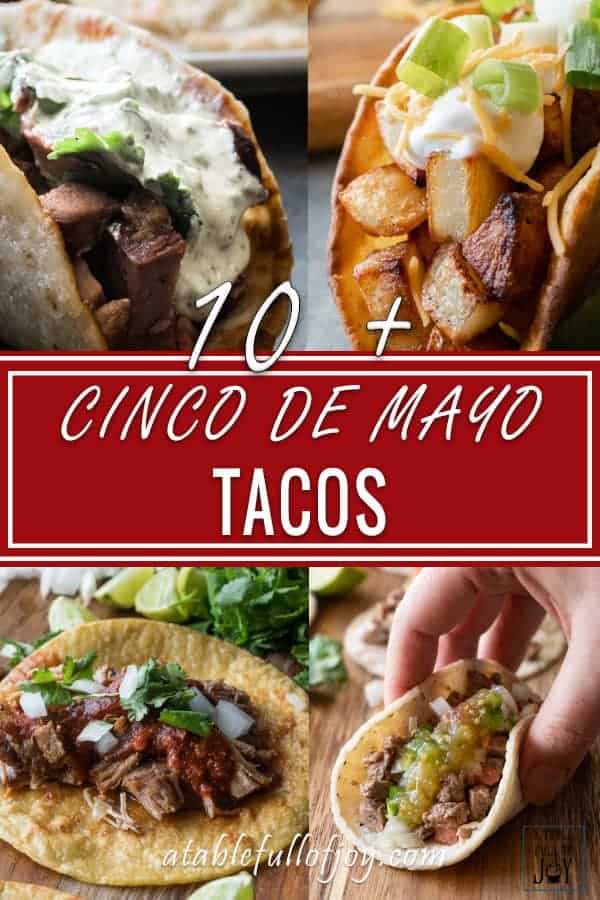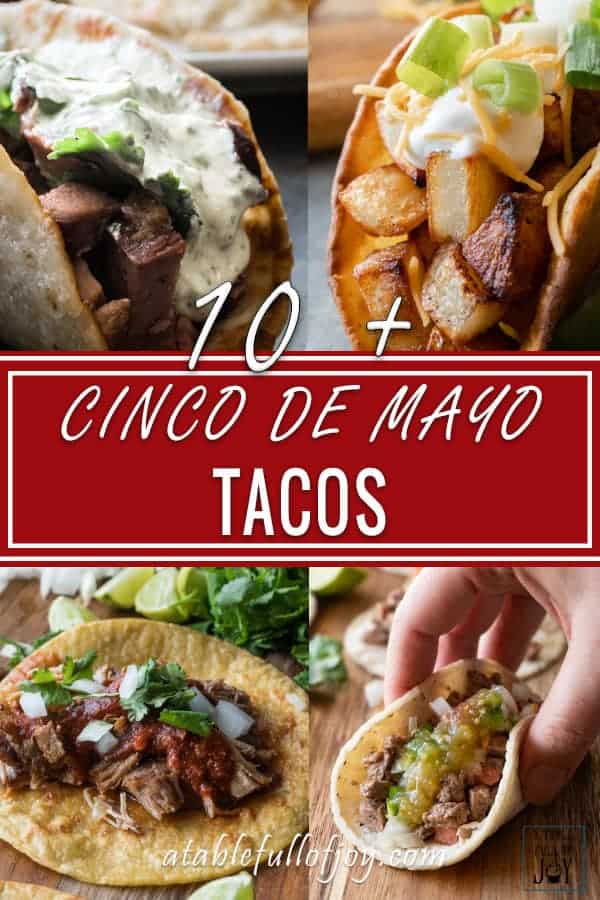 CINCO DE MAYO FOOD
Carnitas Tacos with a Red Chile Sauce are out of this world good! The perfect shredded pork with hints of orange, all topped with a smokey sauce!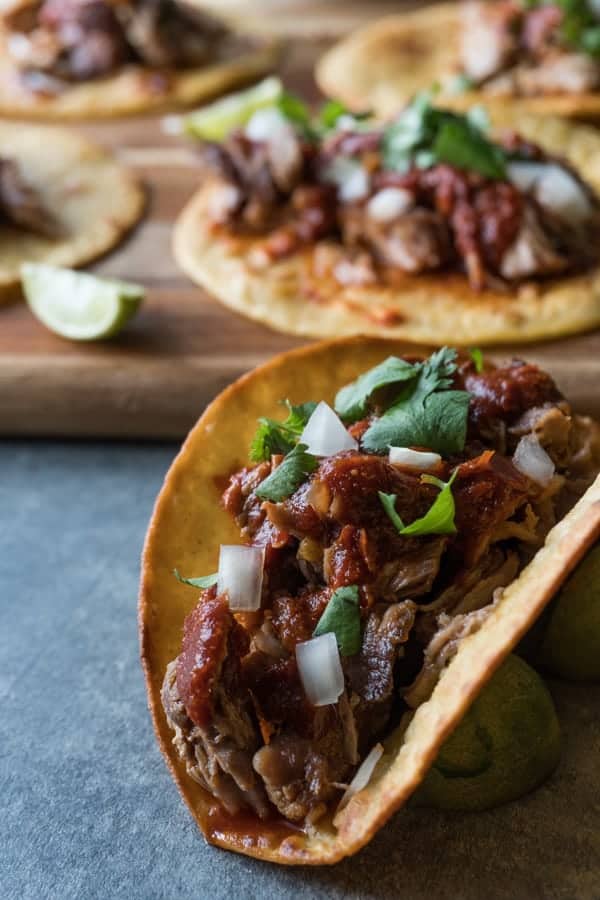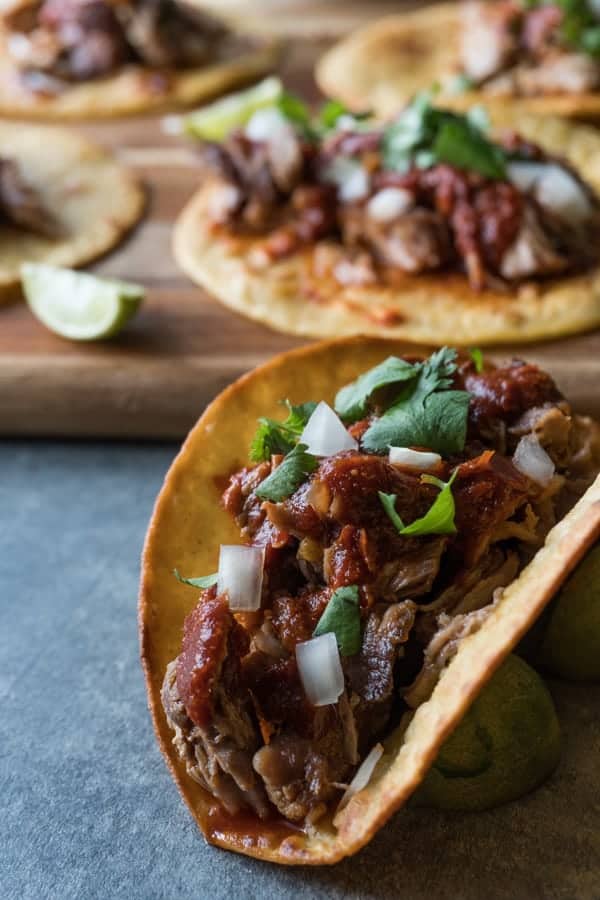 Street Tacos topped with an easy chile verde salsa! Who doesn't love mini flavorful tacos of joy?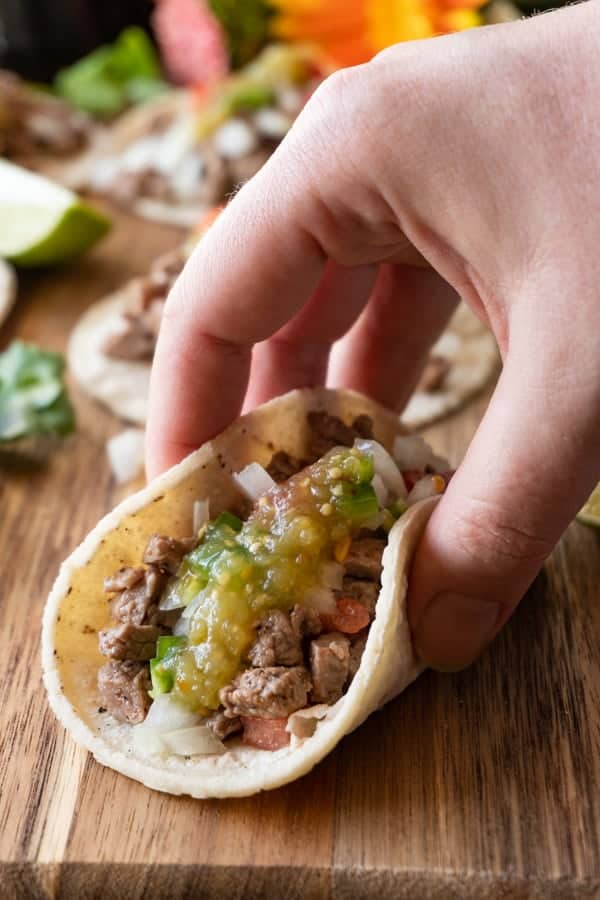 Tri Tip Tacos with a Cilantro Lime Sauce anyone? Perfectly cooked trip tip with a flavorful creamy sauce in a delicious flour tortilla- sign me up!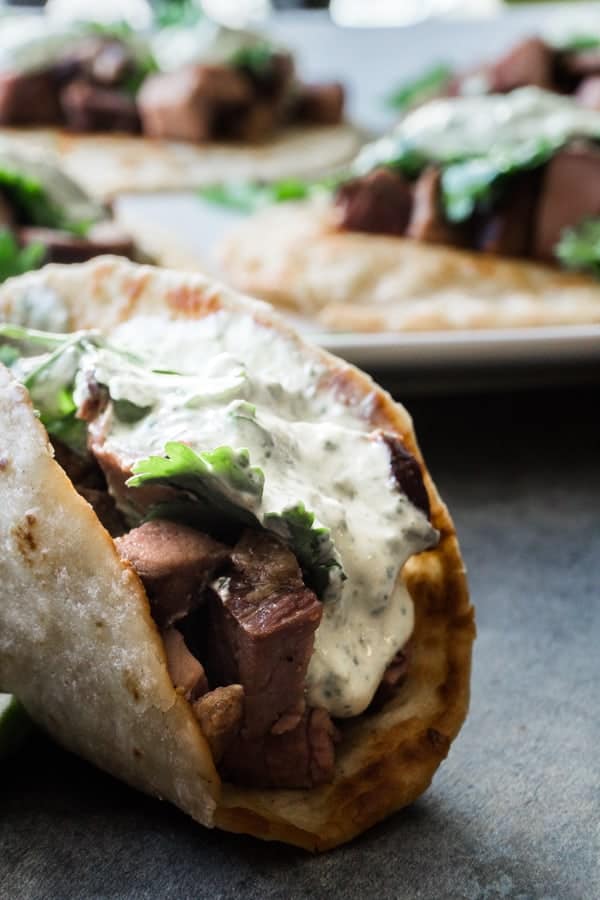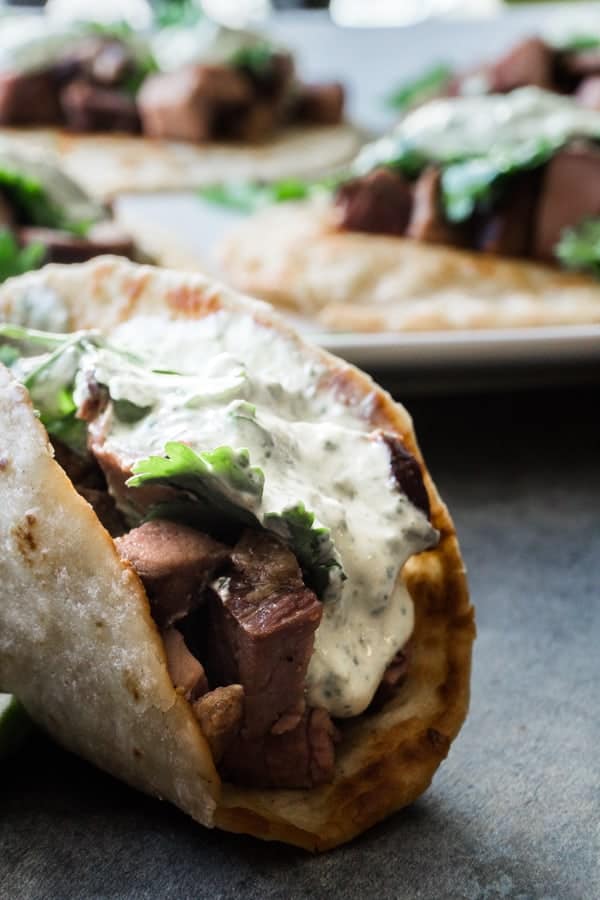 Super easy Shredded Chicken Tacos with a super delicious Green Salsa on top! Yum and yum!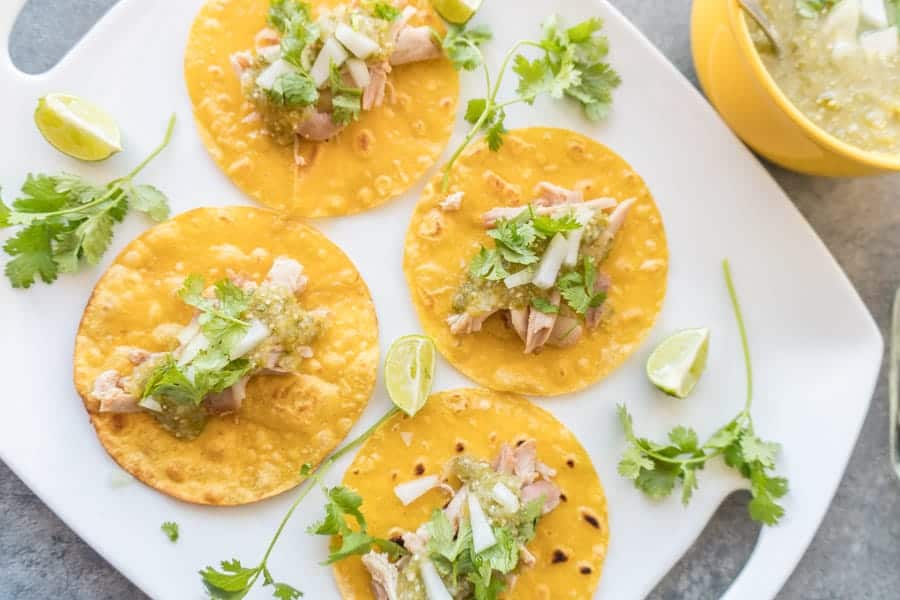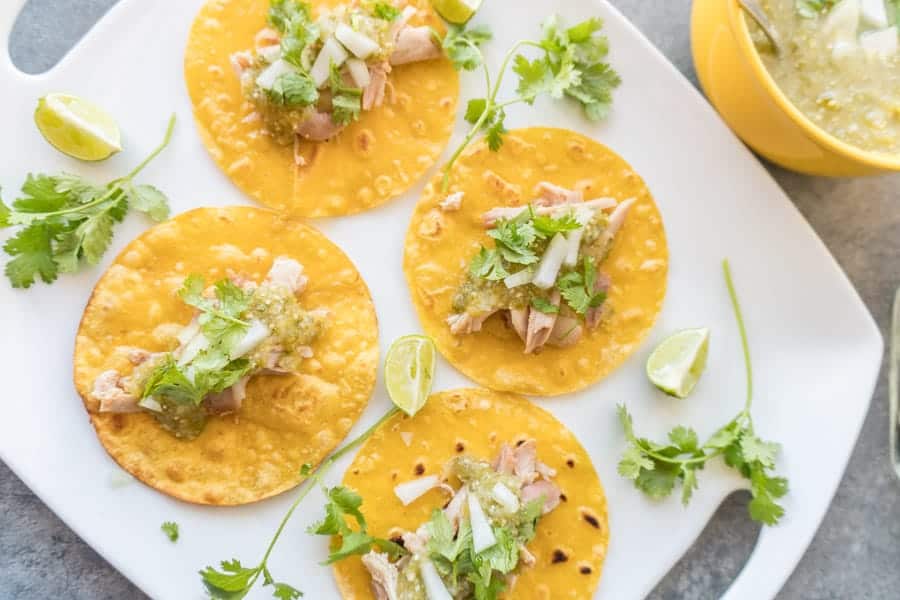 Oven Baked Salmon Tacos with Chunky Mango Salsa. Mango Salsa and Salmon are perfect together!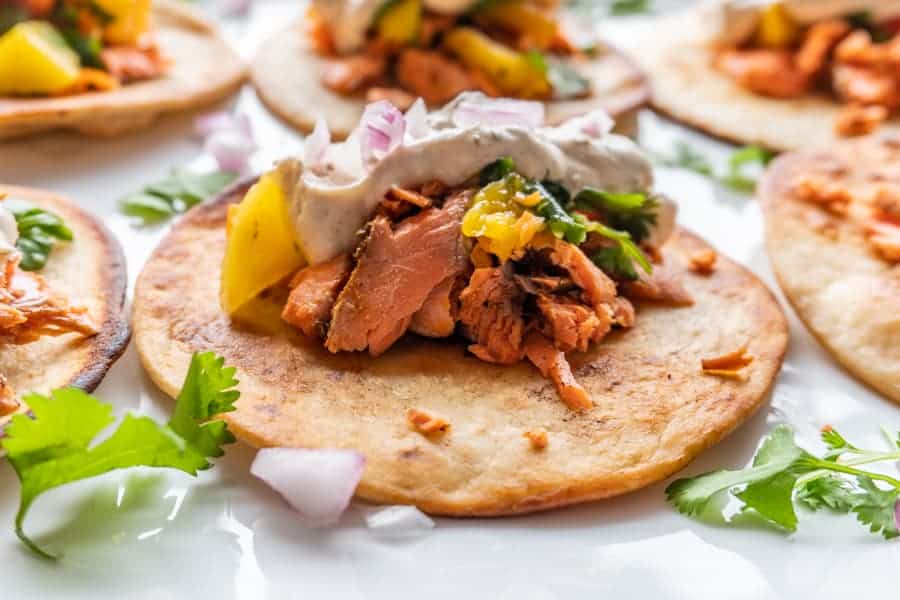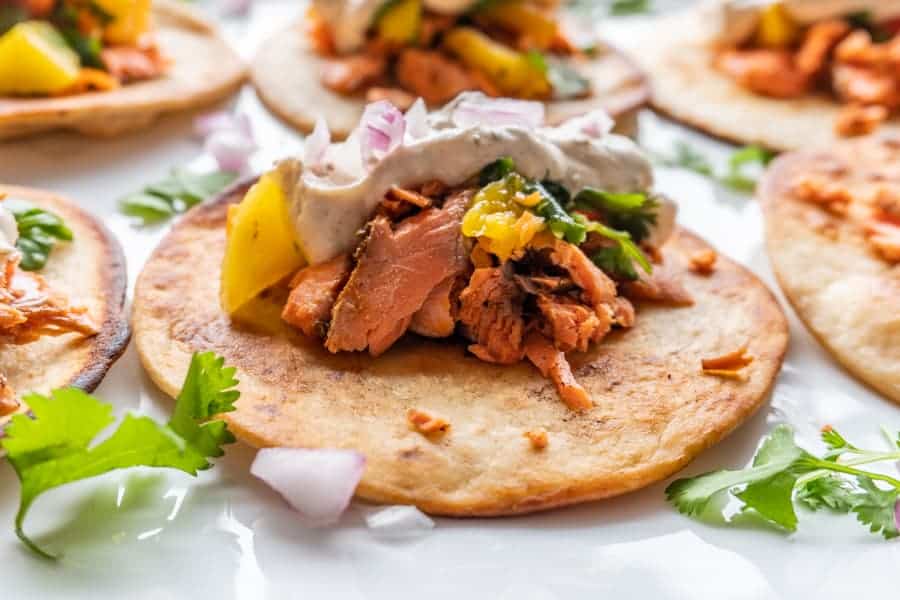 Calling all Vegetarians! Enjoy these simple and delicious Potato Tacos! Seriously so good!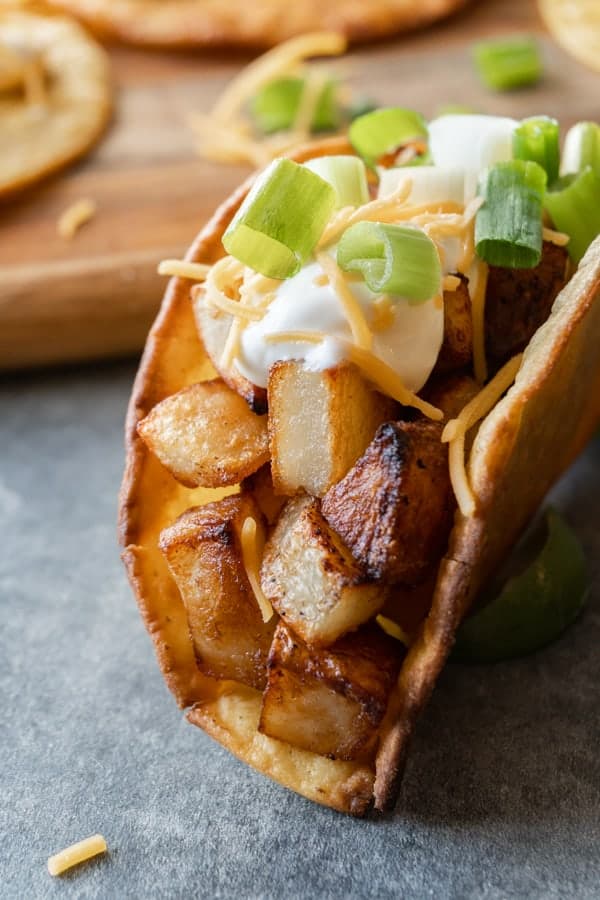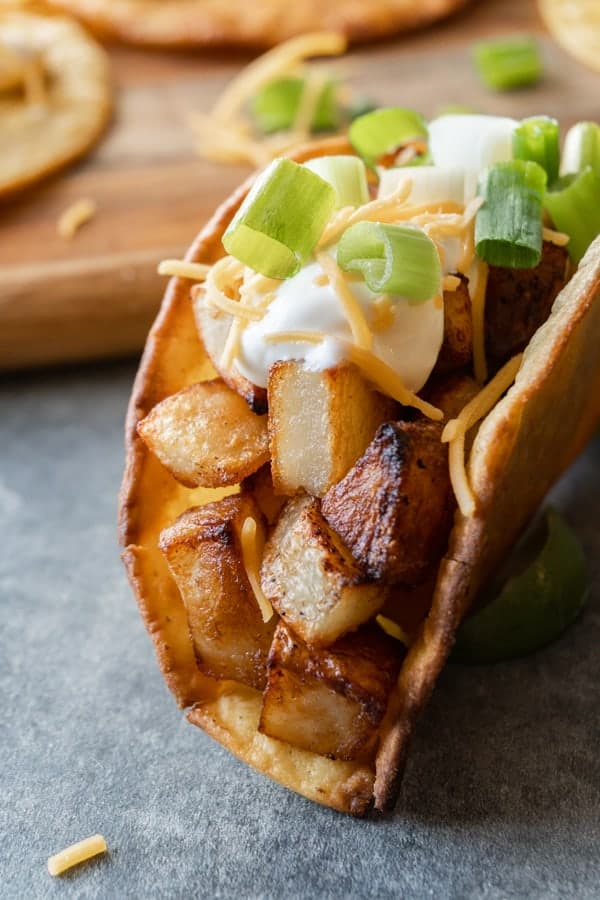 Shrimp Tacos with Mango Salsa are so good- or try it with the Cilantro Lime Sauce! YUM!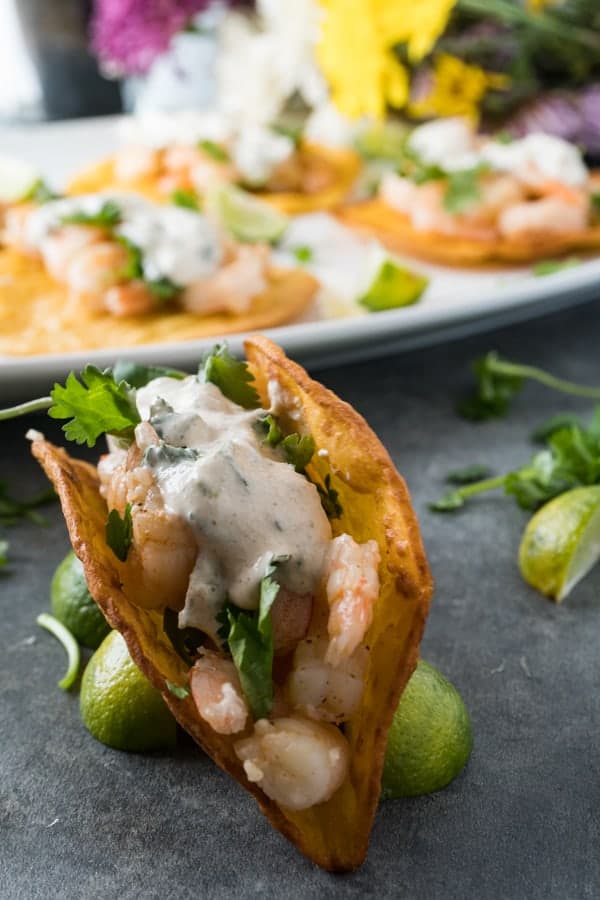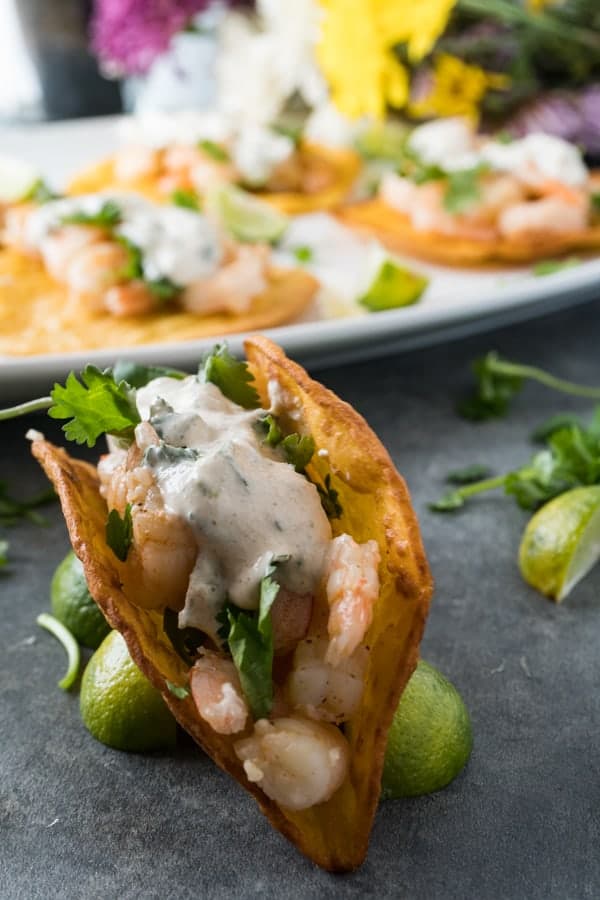 Want tacos for breakfast? Enjoy these easy and delicious Breakfast Tacos that are loaded with your breakfast favorites like bacon, eggs, and cheese!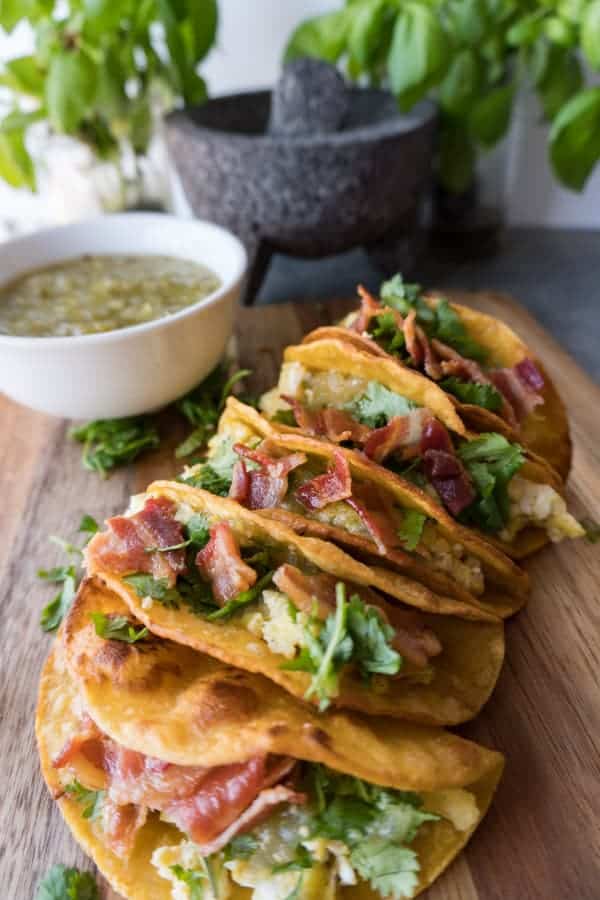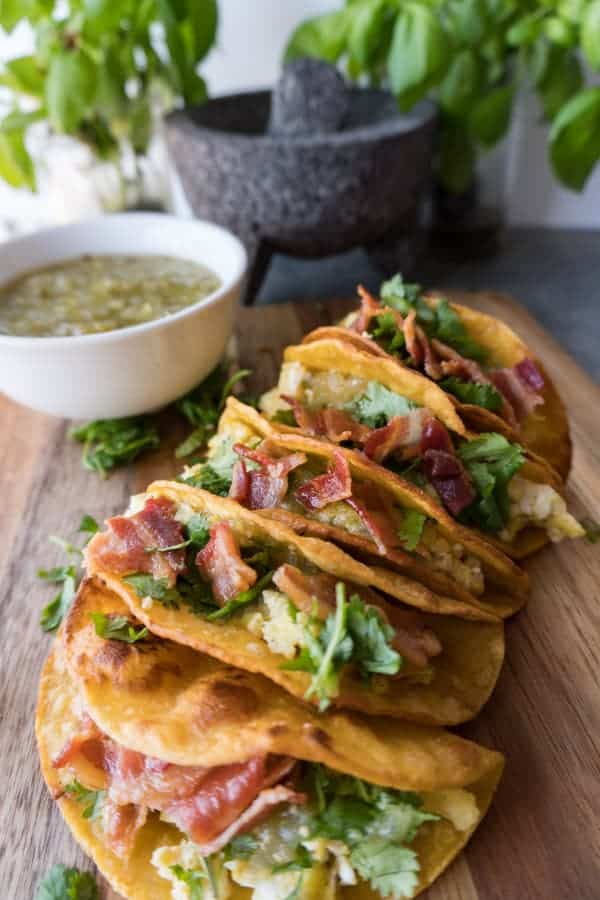 Maybe you are more of a Breakfast Burrito type person? Check out this Green Chile, Hashbrown filled, Egg, and Bacon Burrito- yes please!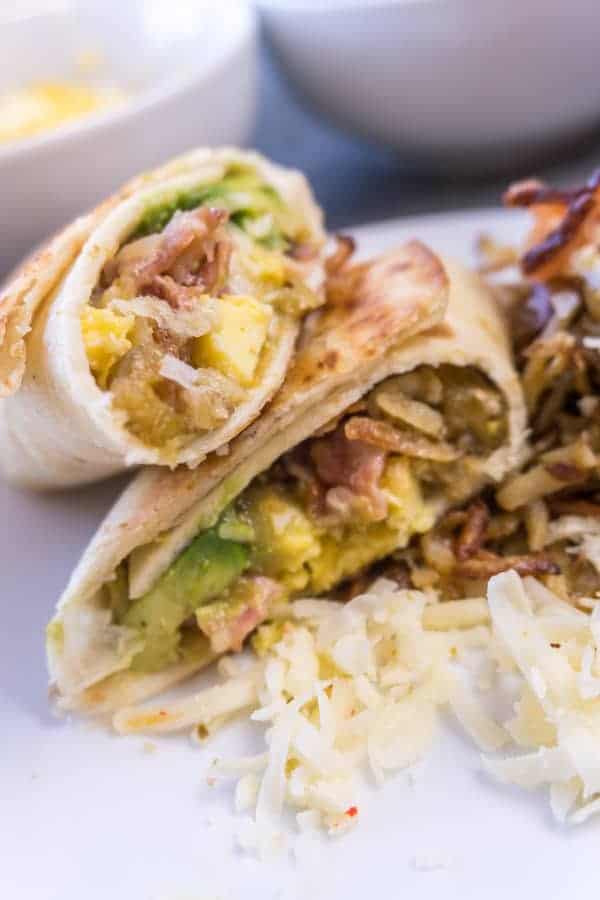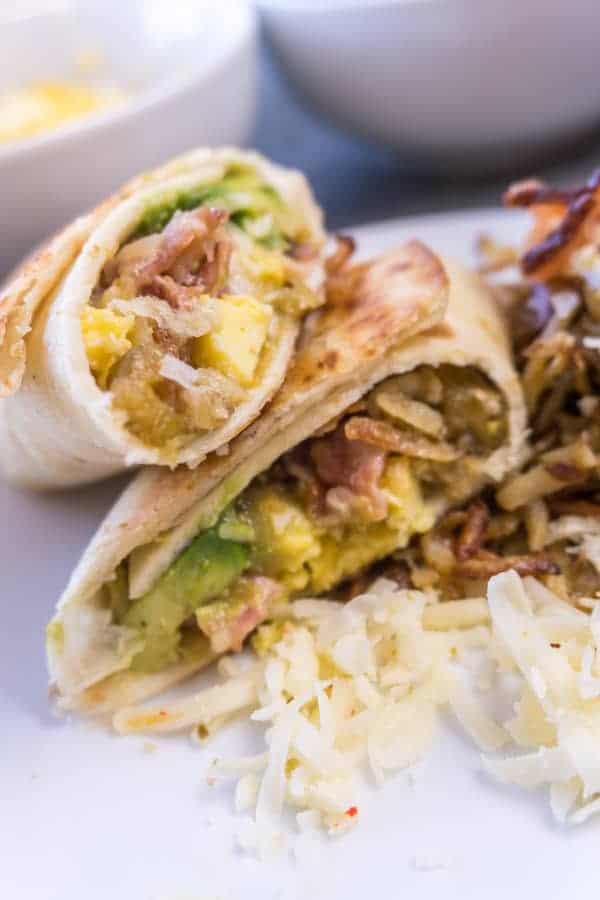 Or are you more of an enchilada person? Try this super easy to make Chicken Enchilada Casserole!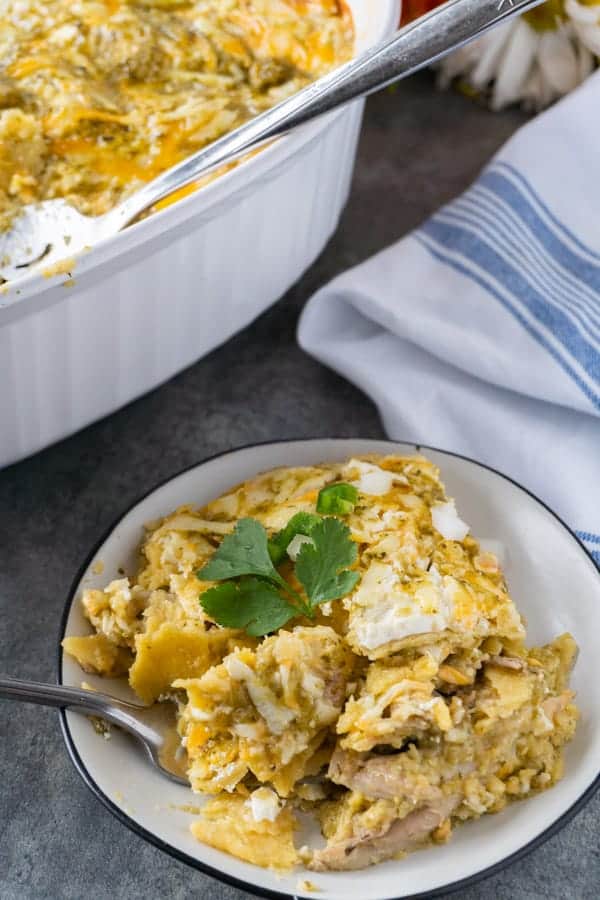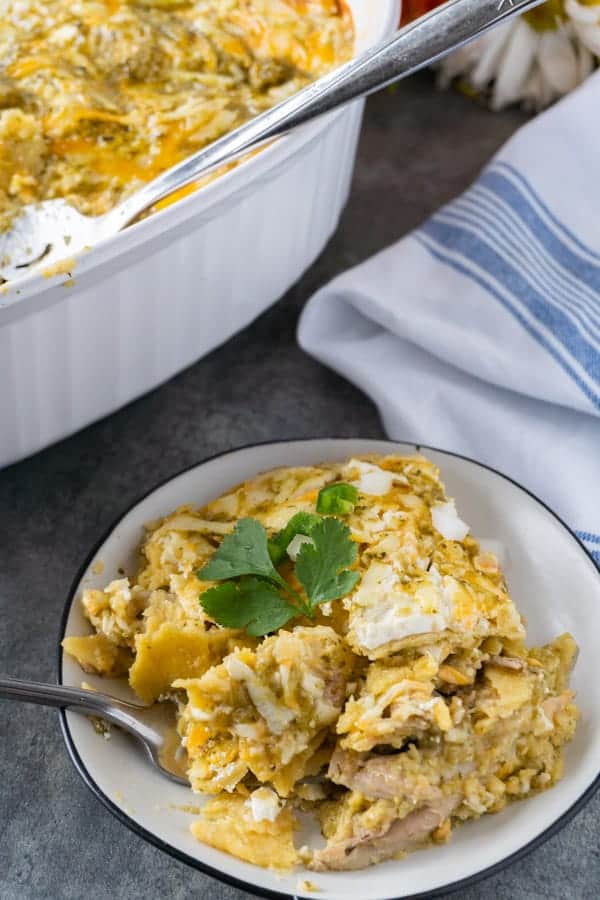 Lastly, but not least- enjoy these easy fajita tacos! Top with your favorite grilled veggies and salsa and you have a delicious taco night!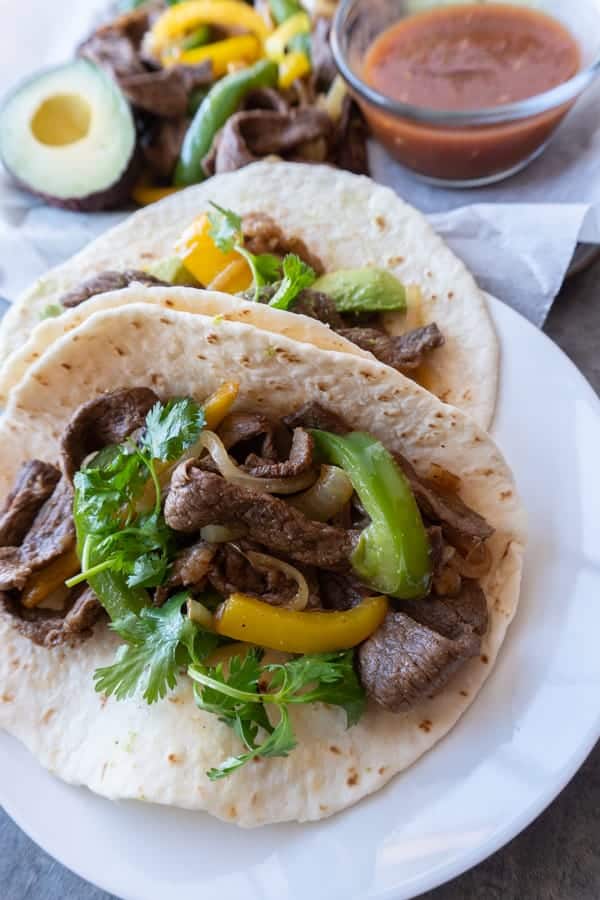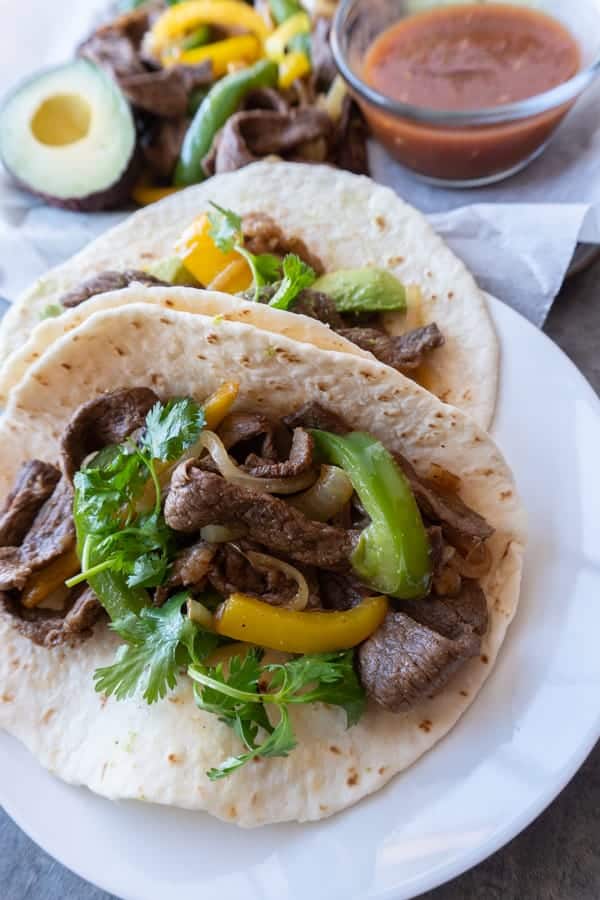 Looking for a fun non-alcoholic drink to serve with your tacos? Give this Mint Julep a Try!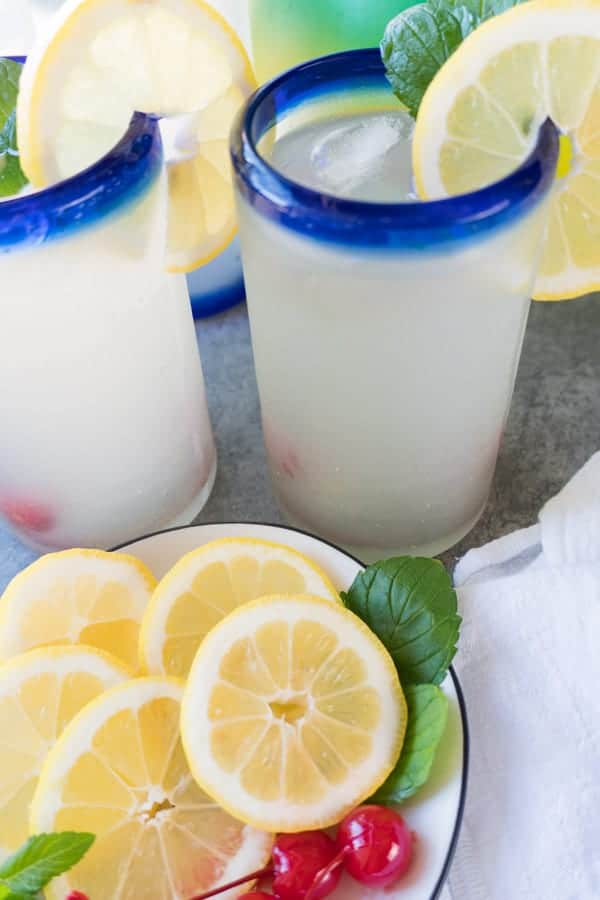 How are you celebrating Cinco De Mayo? What kind of foods are you making? Let me know in the comments below!
For even more taco and salsa recipes click here!
---
BE SURE TO FOLLOW ME ON FACEBOOK, INSTAGRAM, PINTEREST, TWITTER & SIGN UP FOR MY EMAIL  NEWSLETTER!
---